When it comes to amazing burgers in Abu Dhabi, there's no doubt we're spoiled for choice.
No matter your taste or budget, you can guarantee there's an awesome outlet for you in the capital to get your fix.
Here at Time Out Abu Dhabi, we thought we would try something a little different for this week's vlog.
We wanted to see if an expensive price tag makes for a better burger or if you can still have an amazing feast without splashing too much cash.
So we decided to try out three burgers across the capital – one budget option, one mid-range and one expensive.
And we enlisted the help of three amazing venues.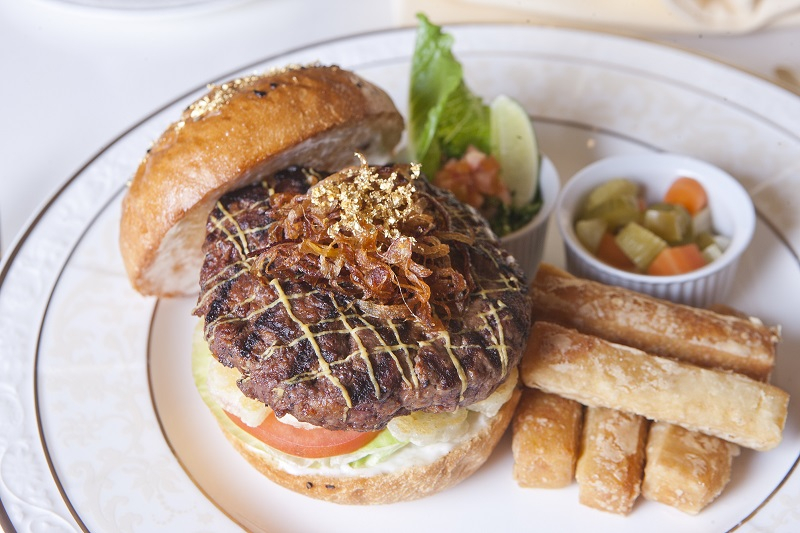 For the budget option, we tried the double-up Dynamite Burger at cool hangout spot Burger28, which has two branches in the capital – one on Airport Road and one in MBZ City.
The mid-range burger took us to the amazing Emirates Palace, where we tucked into the 24k gold camel burger at Le Café, which sets you back Dhs133.
And the top-range option can be found at the plush The Forge at The Ritz-Carlton Abu Dhabi, where the Carnicero Burger costs Dhs380.
We were blown away by each of the incredible burgers and struggled to choose our favourite.
Watch our vlog below to see how we got on.
And make sure you like, comment and share our video and subscribe to our YouTube channel here.