If you love travelling as much as we do then you'll be pleased to hear that there are plenty of countries to visit near Abu Dhabi.

While our heart belongs to the UAE capital and all the incredible things it has to offer, one of our favourite things about being in the region is that it is a short flight away from so many wonderful destinations.

All you need to do is book yourself a ticket, and in just a few hours you could be exploring an Asian night market, snorkelling off a tropical island or going on a wildlife safari!

So if you're feeling adventurous or looking for inspiration for your next short-haul holiday, here are the best countries to visit near Abu Dhabi…

Amman, Jordan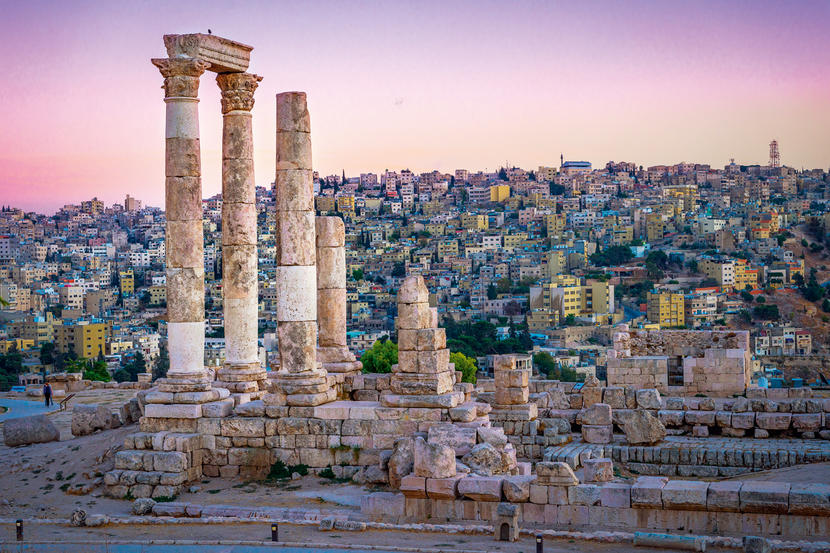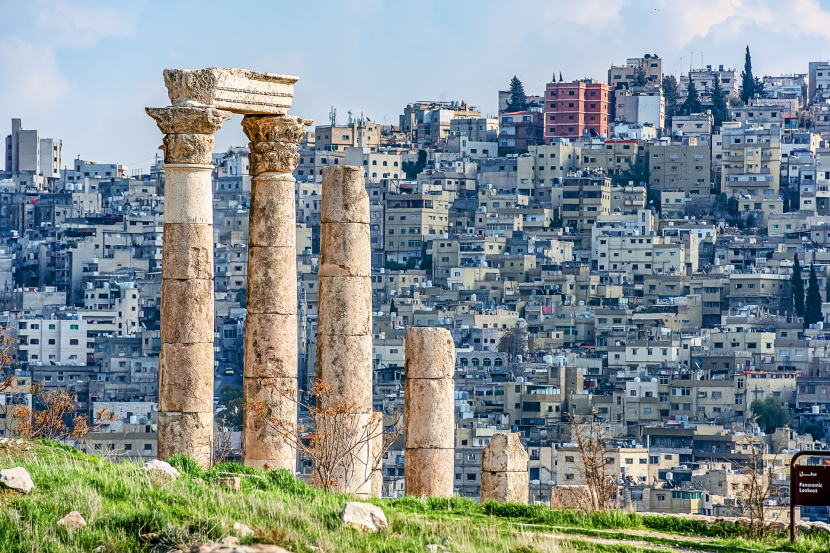 While we're sure you've heard of the wonders of Petra, Jordan's capital city might surprise you with how much it has to offer. Highlights include the impressive ruins of the citadel which overlooks the city, and the Roman theatre which stands perfectly well preserved in the middle of it all. Rainbow Street is the place for cool cafes and restaurants, and you'll find the best falafel in town at Hashem in the downtown area. There's no menu here; you simply wait for a spare table and order from the handful of authentic dishes like hummus, foul and Arabic tea. You can then hire a car and head south to see the desert of Wadi Rum (the setting for the remake of Aladdin) and of course, Petra.
Athens, Greece
There's so much to love about this very cool and edgy city. History buffs will be in their element exploring the beautiful historical sites like Acropolis of Athens and numerous other ancient temples. The street art is also fantastic, and the hipster vibe is further extended with the lively nightlife scene. The food is incredible too, and you'll have the best time feasting on all the hummus, Greek salads, tzatziki and souvlaki you could ever wish for. Athens is also just a short plane ride away from some of the beautiful Greek islands like Mykonos and Santorini, so we recommend mixing up your break to include a bit of city sightseeing and beach relaxation time.
Baku, Azerbaijan
You can get to Azerbaijan from Abu Dhabi in just over 3 hours, and as you stroll along Baku Boulevard and visit the vibrant Fountain Square, you'll see some incredible architecture. Outside of the city, the landscape of this mountainous country is equally impressive, and if you hire a car you can head out and see mud volcanoes, waterfalls and magnificent lakes. Make sure you try some local dishes like ghuru kingal (a kind of deconstructed minced meat dumpling) while you're there, too.
Bangkok, Thailand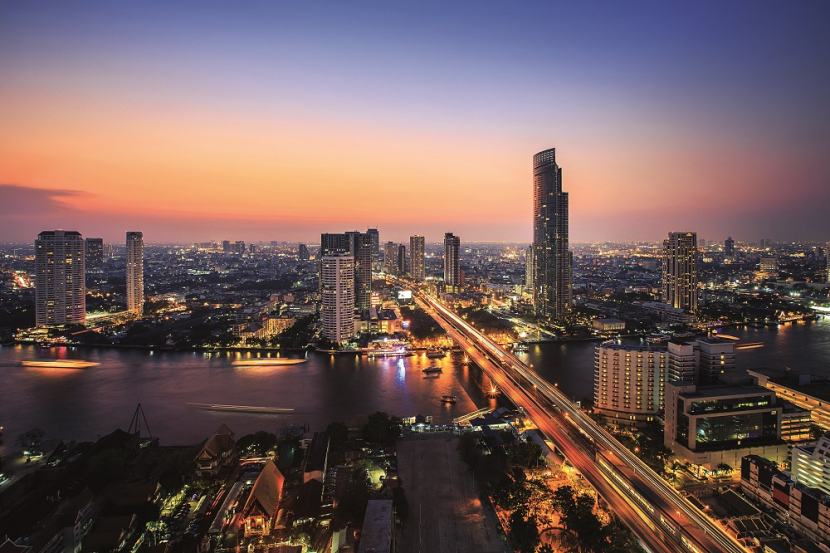 Bustling markets, fascinating temples and buzzing nightlife… you don't get much better than Thailand for a holiday destination. You can use the capital as a bouncing off point for catching flights or overnight buses to some of the islands in the south, or Chang Mi for some quiet serenity in the north. Make sure you do a lot of eating while you're there too, as even the simple street food bites likes the pad thai prepared on streetcarts will be some of the best food you've ever tasted.
Cairo, Egypt
It goes without saying that your first point of call here should be to the Great Pyramids of Giza. Don't be put off by reports that the archaeological site has been ruined by tourists; these huge structures will leave you speechless with wonder. Once you've looked through the ancient tombs, check out the Sphinx of Giza before getting a further culture fix in the Egyptian Museum. Here, you can see real unmasked mummies (a bit gruesome, but cool never the less), and countless priceless artefacts like the gold burial mask of Tutankhamun. You can end your days by getting lost through the shimmering walkways of the Khan El-Khalili market, or dining in one of the many stylish restaurants that overlook the Nile on Zamalek Island, the trendy end of town.
Colombo, Sri Lanka

This green and colourful country has so much to offer, and it's only a short flight from Abu Dhabi. The beaches are beautiful, but you shouldn't go here just to relax. The mountainous region of Ella is home to tea plantations, giant waterfalls and loads of beautiful walks, while animal lovers will adore the Pinawalla elephant orphanage and leopard spotting in Yala National Park. If you've got a head for heights climbing to the top of Sigiriya rock is an experience in itself, and you'll be rewarded with tremendous views across the unspoilt countryside.
Delhi, India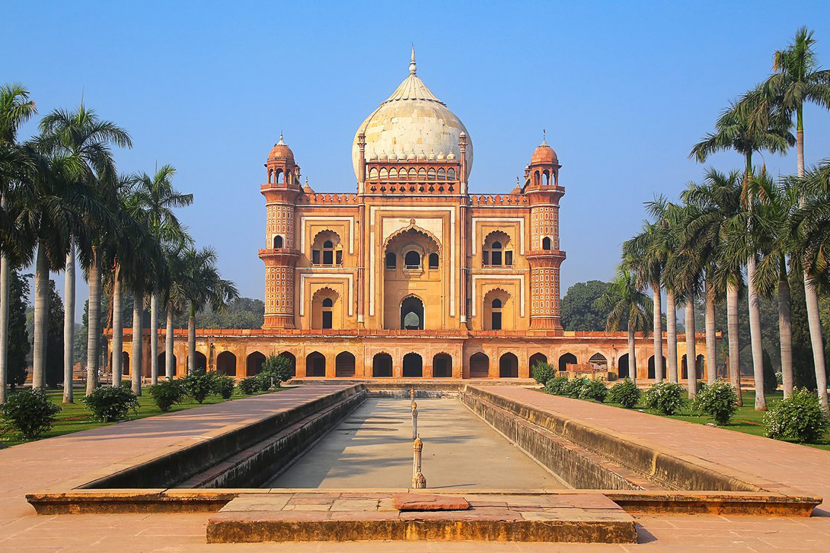 You can be in this vibrant city in about three and a half hours from Abu Dhabi, and oh what a time you will have! It's always buzzing with life, and make sure you tick off the big historical sites like the Red Fort, Humayun's Tomb and India Gate while you're there. Taking a trip around the famous Chandi Chowk market on a tuktuk is also a chaotic, yet fun, experience that you'll never forget, while the Taj Mahal is close enough for a day trip. It's one of the Seven Wonders of the World, so is a must-visit for any trip here.
Istanbul, Turkey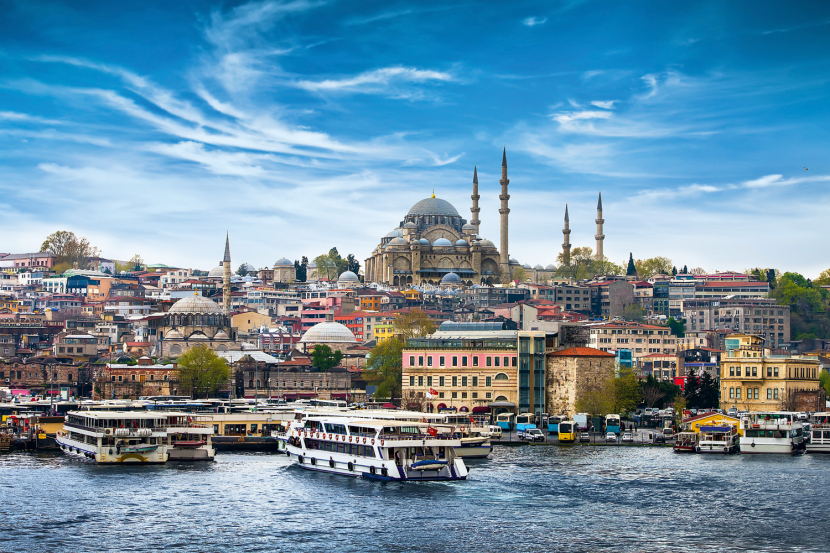 Turkey's capital city is where the East and West combine, and the result is a city full of culture, great food, beautiful sites and lively nightlife. The iconic Sultan Ahmed Mosque (or Blue Mosque), Hagia Sophia Museum and Basilica Cistern are all fascinating places, but simply walking the cobbled streets and the banks of the Bosphorous is exciting enough in itself. As the sun sets, you can visit the numerous restaurants which fill the hipster-friendly area of Karakoy, and we recommend booking into an Airbnb near there to avoid walking too far at the end of the night.
Mahe, Seychelles
The biggest island in the Seychelles will take your breath away with its natural beauty. Here you can snorkel just metres from the shore, or head out on a scuba diving trip to see untouched coral and huge shoals of colourful fish. The capital Victoria is quaint and charming, while the giant tortoises which roam this country are some of the most impressive creatures on earth. You can see them in the wild by taking a day trip to Curieuse Island, and Praslin Island is home to more fantastic snorkeling, wild fruit bats and the famous nature reserve and UNESCO World Heritage Site Vallee de Mai. In this area of nature, you can try and spot the rare and mysterious black parrots, plus the wondrous coco de mer plant, which has the largest seeds of any plant in the world. For a true taste of the high life, you can splash out for the stay of a lifetime at MAIA Luxury Resort and Spa.
Muscat, Oman
The capital of Oman is one of the cheapest places to fly to from Abu Dhabi. It's also one of the closest, and you'll be touching down in Muscat in just over an hour. Oman is a fantastic country full of local culture and history. You can take a guided tour through the beautiful Al Hajar Mountains, take a swim in Bimmah sinkhole and hike through cavernous wadis. It might be close geographically to the UAE, but it couldn't be more different in terms of the landscape.
Be the first to get all the latest Abu Dhabi news, reviews and deals into your inbox by signing up to our free
newsletter
,
click here to sign up
.