You're in Abu Dhabi, the UAE's capital, so welcome to a city that is home to a massive range of activities and things to do, from beaches and parks to world-class galleries and award-winning restaurants and bars. The city also proudly plays host to a wide range of major global sporting events throughout the year, including the F1 and the Mubadala World Tennis Championship. It's a very family-friendly city, too, with a multitude of after-school clubs, outdoor areas and restaurants waiting for you to explore and tuck into, now you're settling into your new home in the UAE.

Of course, there's also the year-round beautiful rays of sunshine beaming out from cloudless blue skies to perk you up should you ever feel homesick. Today, the expat community makes up almost 80 percent of the exciting multicultural melting pot. Each of the seven emirates – Dubai, Sharjah, Ajman, Ras Al Kaimah, Umm Al Quwain, Fujairah and Abu Dhabi – has its own ruler and its own laws. His Highness Sheikh Khalifa bin Zayed Al Nahyan is the President of the UAE and the Ruler of Abu Dhabi. The name Abu Dhabi translates as "father of the gazelle" and the emirate is said to have originally taken its name from the island gazelle that led the founding Bani Yas tribe to fresh water. Arabic is the official language in the UAE, although English and Hindi are widely spoken everyhwere. UAE nationals practise Islam and follow its five pillars: profession of faith, charity, prayer, fasting and pilgrimage. The call to prayer can be heard ringing throughout the city five times a day.

Once you're here, it's not only wise but fascinating to be familiar with local laws, customs and behaviour, and many locals are happy to showcase their religion, traditions and landmarks. A great way to build up your knowledge is to pay a visit to the Sheikh Zayed Grand Mosque and Qasr Al Hosn, or you can see Abu Dhabi as it once was at Heritage Village. The reconstructed village on The Corniche breakwater holds regular demonstrations of traditional Emirati crafts. Abu Dhabi is a city looking to the future but always eager to honour its past. With sunshine, sport, arts and culture, a raft of fantastic restaurants and idyllic island resorts, Abu Dhabi offers a great new life, whatever you're after. Here are a few things to know…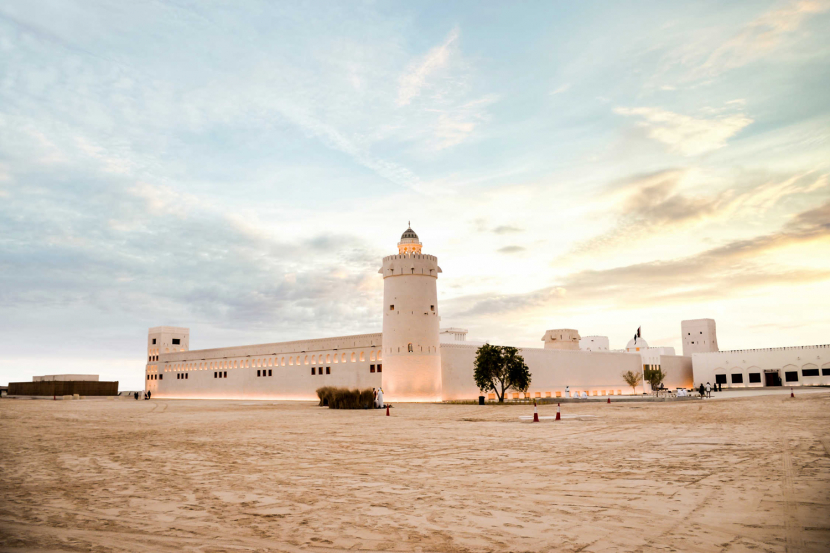 Sunday start
The official rest days are Friday and Saturday, with Sunday being the start of the working week. Friday is the Islamic Holy Day, with Muslims spending their time at Friday payers, with loved ones at parks and beaches and at home. With many shops and souks in Abu Dhabi not opening until late afternoon on a Friday, it is a rare quiet period in
an otherwise bustling city.
Religion
Islam plays a leading role in Emirati society and before long you will become accustomed to the sound of the call to prayer being broadcast from loudspeakers attached to mosques. Muslims pray five times each day, facing Mecca, and you might see stickers or signs in hotel rooms specifying in which direction the Holy City lies. There are many different days each year commemorating aspects of Islam, and most will mean a public holiday. As a multicultural country, the UAE adopts a tolerant attitude to other religions, and allows temples and churches to operate. In 2019, the country embraced its Year of Tolerance, during which it hosted a historic three-day visit from Pope Francis – the first by a leader of the Roman Catholic Church to the Arabian Peninsula, and one that saw more than 100,000 people attend a public outdoor mass at Zayed Sports City.
The mosque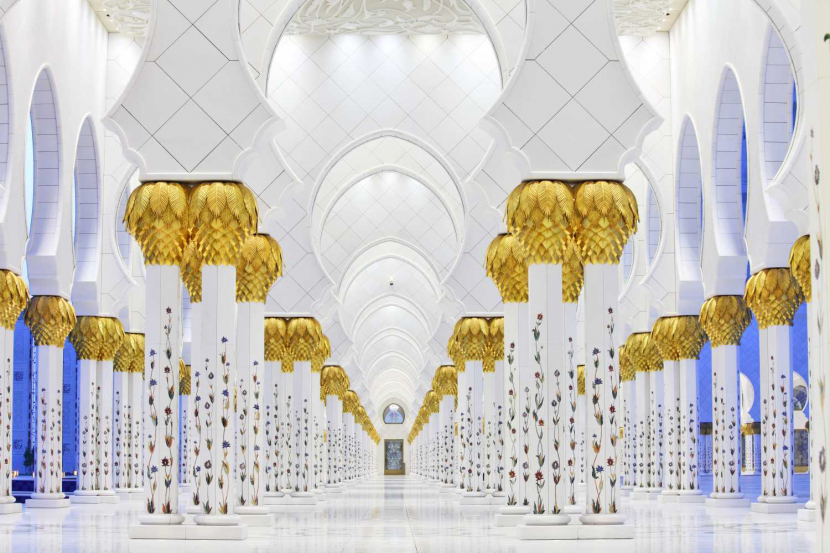 Non-Muslims are generally not allowed to enter mosques, but visitors keen to immerse themselves in the new culture can take a guided tour of Abu Dhabi's Sheikh Zayed Grand Mosque every day of the week (from 9am-10pm Saturday to Thursday and from 4.30pm on Fridays). Entry is free and there are tours every hour. You'll get a chance to walk through the hugely impressive building with a small group of sightseers, and you're free to ask about the mosque and Islam. You must wear modest clothing (no shorts) and women will be given an abaya and shayla (head scarf) to wear during the tour. All visitors will be asked to remove their shoes before entering the mosque. Visit www.szgmc.gov.ae for more information about making a trip to Sheikh Zayed Grand Mosque.

National dress
The white full-length robe worn by Emiratis is known as a dishdash or dishdasha. It is worn with a headdress called a keffiyeh. The traditional keffiyeh in the UAE is white and is held in place by a black cord known as an agal, which Bedouins once used to secure camels. Many younger Emiratis prefer a white and red keffiyeh, without the use of an agal. Women wear a black robe called an abaya with a head scarf known as a shayla. It is becoming increasingly rare to see plain abayas. The dress has undergone a fashion revolution; many are embroidered and embellished with beads or even Swarovski crystals. You'll also see more traditional, and older, Arab women wearing a burka – a long, loose garment covering the body from head to toe.

Language
Language barriers are less of an issue for newcomers than in most countries. Abu Dhabi is effectively bilingual, with road signs, maps and daily newspapers in English, and most Emiratis speaking the language fluently. It is also worthwhile tuning your ear to the mix of Hindi, Urdu or Tagalog and English that you'll commonly hear being spoken on the city's streets.
Be the first to get all the latest Abu Dhabi news, reviews and deals into your inbox by signing up to our free
newsletter
,
click here to sign up
.