Eid Al-Fitr is almost upon us and with the holiday comes the opportunity to pack your bags, head for the airport and go travelling.
With Abu Dhabi Airport being an international hub you're spoiled for choice when it comes to picking where to go.

Want to stay close? Why not try short-haul destinations like Oman, India and Jordan?
Looking for something more exotic? Check out what's on offer in China, The Netherlands and The Maldives.
Still can't decide? Here is the ultimate guide to Eid escapes so you can enjoy a great trip.

UNDER FOUR HOURS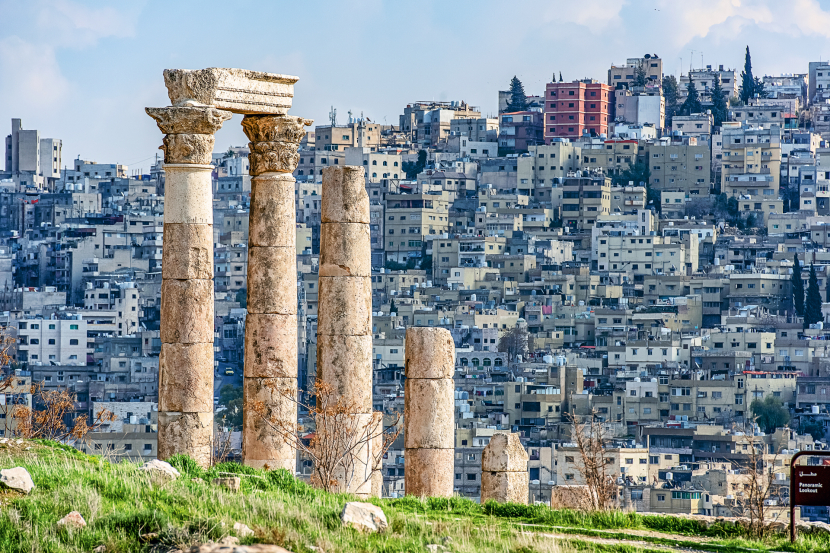 Amman, Jordan
Amman is a perfect spot for an Eid break, in that it's only a few hours from Abu Dhabi, temperatures are a lot cooler there and finally because it's a charming place to soak up Middle Eastern culture. As well as plenty of ancient ruins including the Temple of Hercules and the Umayyad Palace, there's also an abundance of modern flavours to keep your interest, like the Darat Al Funun art gallery. Hungry? Don't miss Sufra restaurant for homemade dishes in a traditional setting, or Cantalope for a high-end international menu and rooftop views. You can fly with Etihad from Abu Dhabi to Queen Alia International Airport in Amman for around Dhs1,500 return, while Emirates offer five flights from DXB and flydubai offer 21 direct flights every week from around Dhs1,300.
From Dhs1,300. Queen Alia International Airport.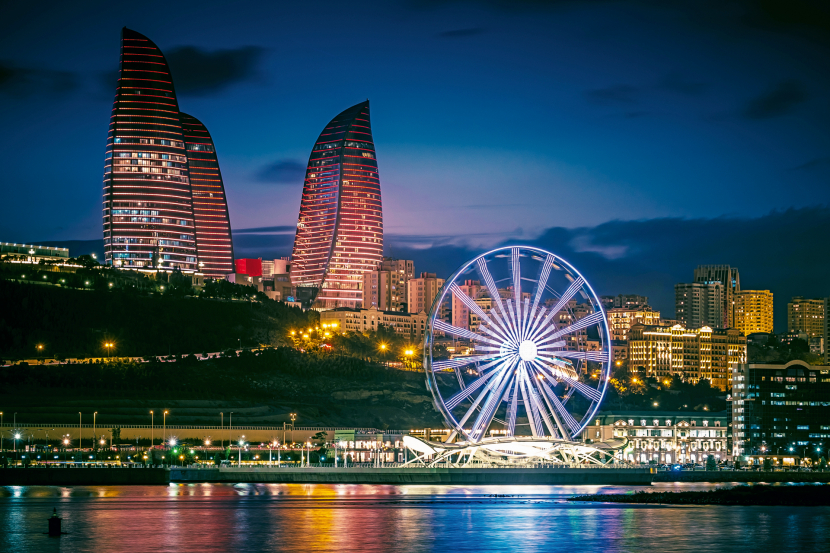 Baku, Azerbaijan
Baku is just starting to be explored and with high peaks, lush greenery and stunning modern architecture it's easy to see why. Summer temperatures sit at around 25 degrees celcius and flights from the UAE take just under three hours, making it an ideal destination for an Eid escape. Don't miss the Flame Towers – a trio of buildings mimicking flickering flames, and head to Sehrli Tendir restaurant for authentic dishes close to the famous Fountains Square. Etihad Airways put on a few flights a week to Baku Heydar Aliyev Airport, while Azerbaijan Airlines and flydubai offer daily flights from Dubai.
From Dhs1,200 (return). Baku Heydar Aliyev Airport.
Beirut, Lebanon
Beirut is a favourite among Abu Dhabi residents for its short travel time, rich culture and vibrant nightlife scene. The capital city is both a city and a beach destination and the temperature around Eid is expected to be 28 degrees, which will come as a welcome relief for scorched Abu Dhabi folk. If you're after some culture, don't miss the National Museum of Beirut, where you can learn some more about what is one of the oldest cities in the world. Or alternatively, head to the Roman Baths for another glimpse into the city's past. In Downtown, don't miss Souk el Tayeb, a pop up farmer's market that takes place every Saturday, and for nightlife head to the legendary BO8 club or mega-haunt 01NE. If you're a fan of seafood don't miss Babel Bay at the swanky Zaitunay Bay, where you can enjoy more fresh fish than you can shake a tentacle at. There's any number of flights to Beirut-Rafic Hariri International Airport from Abu Dhabi and Dubai with airlines including MEA, flydubai and Emirates and Etihad from around Dhs1,000 return.
From Dhs1,000 (return). Beirut-Rafic Hariri International Airport.
Cairo, Egypt
Less than four hours from Abu Dhabi lies Cairo, and if you're after history and culture then there's really no better place in the world for a short break. Don't even think about visiting Cairo without heading to the 4,500 year-old Pyramids of Giza and the Great Sphinx of Giza just a little bit down the road. For some of the best regional food, head to Fayruz Lebanese Restaurant, or if you looking for something a bit more budget then Bab Al Qasr is another excellent (and less extravagant) option. You can get to Cairo from Abu Dhabi and Dubai with Egypt Air (AUH and DXB), Eithad and Gulf Air (both AUH) and Emirates (DXB), with flights starting at around Dhs1,300 return.
From Dhs1,300. Cairo International Airport.

Colombo, Sri Lanka
Another favourite for the capital's residents, Sri Lanka is just a few short hours away, yet when you touch down you'll step out into another world. If you've got any sense you won't spend too much time in the capital, and instead venture out to lush mountainous regions such as Kandy, or idyllic beach-side towns like Mirissa. But before you vacate the city, make time for a meal at hidden gem Bu Ba, or Ministry of Crab if you're a crustacean fan. You can fly with Etihad from Abu Dhabi to Bandaranayake Airport, while SriLankan Airways offer 11 flights a week from Dubai and Emirates also offer a handful. But your cheapest option is probably flydubai with returns starting at around Dhs1,200.
From Dhs1,200. Bandaranayake Airport.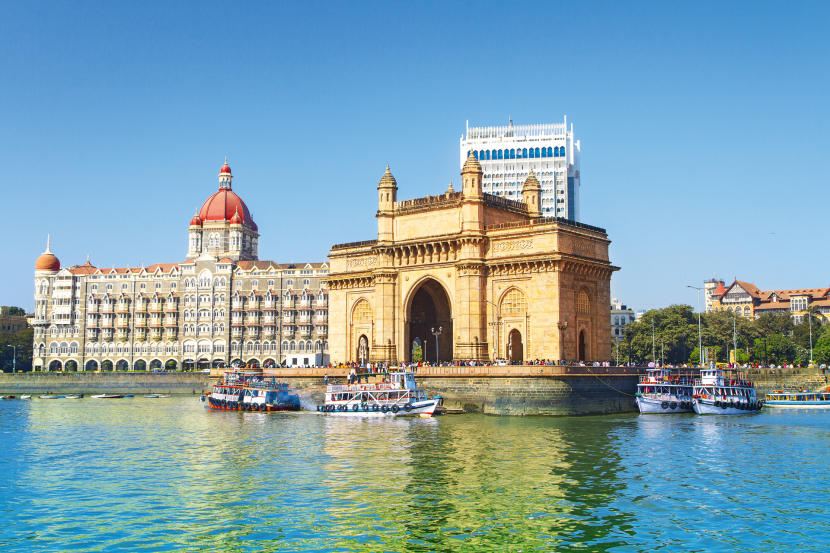 Mumbai, India
It's called the Maximum City for a reason, but if you're ready for the crowds then there's no place more vibrant than Mumbai. Whether you're rubbing shoulders with a Bollywood star or touring the slums, you're guaranteed to see every facet of Indian life - and it's brilliant. Taste authentic flavours on a street food tour with Reality Tours, or venture to Elephant Island (about an hour's boat ride away) to explore ancient temple ruins carved into the cliff side. You can unwind at Mumbai institution Leopolds, before moving onto the bustling Calaba Social to make a night of it (and try the fish tacos). On your way back to the airport, stop off at Masala Library for a 12-course molecular gastronomy feast that will make your head spin (and your stomach expand). There's any number of flights from the UAE with Air Arabia, Emirates, Eihad, Air India, IndiGo and SpiceJet flying out from Abu Dhabi, Dubai and Sharjah from around Dhs1,200 return. Jai ho!
From Dhs1,200 (return). Chhatrapati Shivaji International Airport.
Muscat, Oman
Muscat is so close to the UAE that you can even get a bus there from Dubai, but make the short journey and you'll be rewarded with perhaps the most idyllic Arabian escape that you can imagine. As well as centuries old forts nestled into beautiful hillsides, you'll also find restaurants from Michelin-starred chefs, huge shopping malls and stunning architecture. Don't miss the Sultan Qaboos Grand Mosque or the Bait Al Zubair museum, while for Omani fusion food you'll do well to head to Ubhar restaurant. Ethihad, Emirates, Air Arabia and flydubai all fly to Muscat from their respective hubs from around Dhs500. Alternatively, you can get the bus for Dhs55 from Abu Hail bus station in Dubai three times a day, or make the five-hour drive from the capital.
Dhs55 (bus), from Dhs500 (flights). Muscat International Airport.

FURTHER AFIELD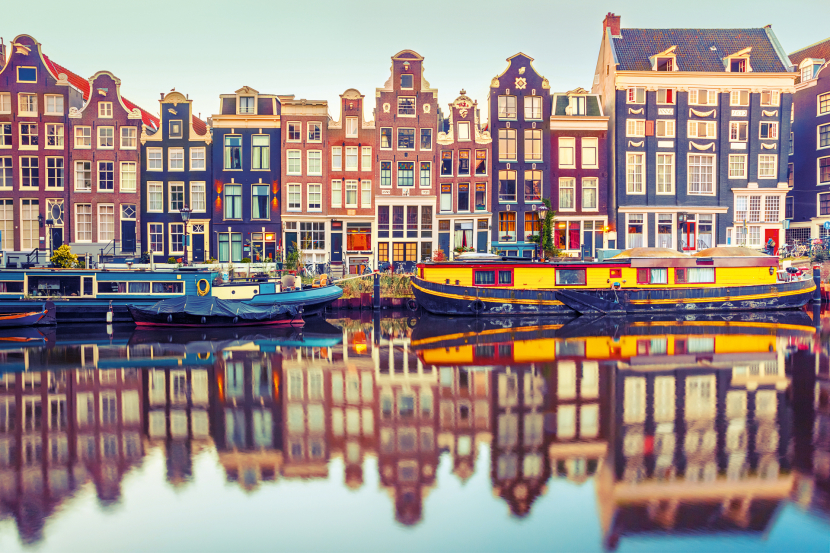 Amsterdam
It's the city of bicycles, canals, gabled buildings, vintage shops and dining and there's any number of flights from Abu Dhabi and Dubai. A direct flight from the capital will get you to Amsterdam Airport Schiphol within seven hours, and if you set off very early, you can even get you there in time for breakfast, allowing you to make the most of your day in the city. This is a big advantage, as there's plenty for you to see and do. Hit Amsterdam's history-packed museums and vintage-filled shops and appreciate the city's hyper-creative design. Head to Van Dobben restaurant in Southern Canal Ring for traditional meaty Dutch fare or have a snoop around the Van Gogh museum for a bit of culture.
From Dhs4,000 (return). Amsterdam Airport Schiphol.

Barcelona
It's the home of Gaudi, golden beaches, Barcelona FC and patatas bravas. The seaside city has boundless culture, breathtaking architecture and beautiful beaches. Barcelona's architectural treasures span 2000-plus years. Towering temple columns, ancient city walls and subterranean stone corridors provide a window into Roman-era Barcino, or head to the Middle Ages with a stroll through the Gothic Quarter. For tourists, Barcelona is an absolute dream, with incredible things to do and restaurants to try at every turn (check out Tapas 24 in L'Eixample). You can fly to Barcelona–El Prat Airport with both Emirates and Etihad from Abu Dhabi and Dubai retrospectively from around Dhs2,995 return.
From Dhs2,995. Barcelona–El Prat Airport.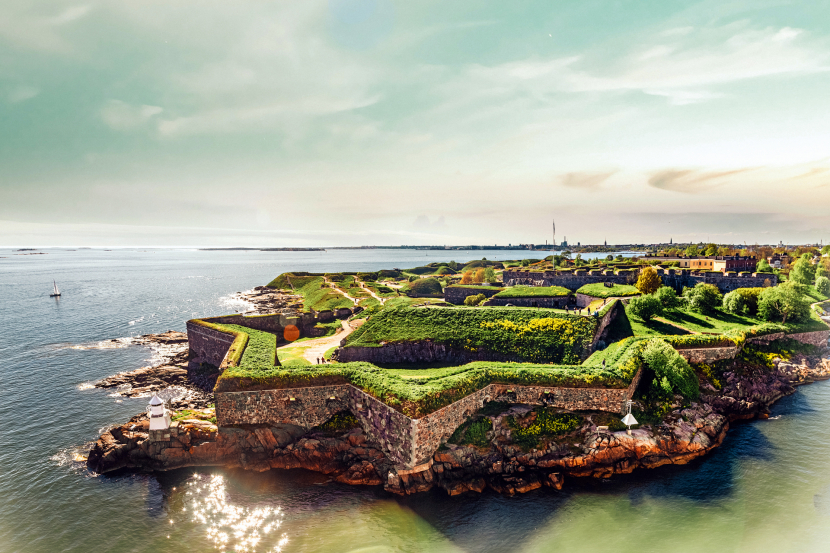 Helsinki
How would you fancy a long weekend in a seaside city surrounded by lush greenery and beautiful scenic islands? It sounds thousands of miles away from Abu Dhabi – and it is – but direct flights from Dubai with Emirates and flydubai take the hassle out of the journey. Helsinki is a city packed with wondrous architecture. The Finnish capital winds around Baltic bays and islands – and even has its own sea fortress. The bustling market town is awash with modern culture and design and the food scene is bursting with northern European flavours.
From Dhs1,500. Helsinki Airport.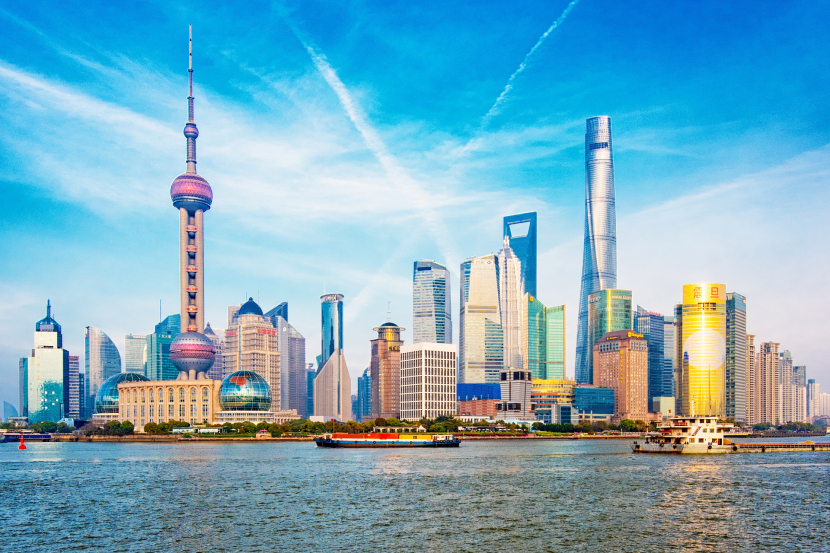 Shanghai, China
Shanghai is famous for its architecture (it's home to the world's second-tallest tower), cuisine, shopping and arts scene, and it's definitely got a lot to offer. If you're a fan of dumplings then head to Yang's Fry Duplings in The Bund & People's Square, the city's most famous place for fried dumplings with sesame seeds and spring onions. Emirates offer numerous daily non-stop flights between Shanghai and Dubai International Airport (DXB), or you can make it a bit cheaper with an in-direct flight through China Eastern.
From Dhs1,900 (return). Shanghai Pudong International Airport.

Zanzibar, Tanzania
June is the best possible time to visit Zanzibar. It's the sunniest, driest month of the year with temperatures averaging around 28 degrees Celsius – perfect for making the most of those golden beaches. Depending on what you're after, you'll be able to experience ultimate tranquillity, or buzzing nightlife, but whatever you want from your holiday don't miss the statuesque House of Wonders (which was built in 1883 for ceremonial purposes). Queen fans should make a beeline for Mercury House in Stone Town for a glimpse into the past of rock legend Freddie Mercury, while Monsoon restaurant serves excellent traditional Swahili food. Emirates and flydubai fly to Abeid Amani Karume International Airport from Dubai for around Dhs1,200 return.
From Dhs1,200 (return). Abeid Amani Karume International Airport.

DEALS
Bangkok, Thailand
Bustling markets, mouth-watering food and buzzing nightlife. You don't get much better than Thailand for a holiday destination and this Eid you can take the family without it costing you an arm and a leg. Royal Orchid Holidays have a limited time offer whereby two adults and one child can jet off to Bangkok from Dhs6900 including breakfast from Abu Dhabi and Dubai
From Dhs6,900. Suvarnabhumi Airport, Thailand, www.thaiairways.ae (04 268 1701).

Dhigurah, The Maldives
When you think of white sandy beaches and lazing around getting a nice tan in the beautiful sunshine, the Maldives most probably springs to mind. And, why not? The islands are a stunning place to take a well-earned holiday and are hugely popular with honeymooners and families. Spend this Eid on an island enjoying a daily delicious breakfast, ocean panorama views, a cool sea breeze and fun in the sun. The newly-opened The Residence Maldives at Dhigurah are offering 40 percent off stays and we don't need any more reason to head to this tropical island. The offer includes complimentary domestic flights with a minimum stay of four nights and a complimentary upgrade to a standard all-inclusive meal plan. We don't mind if we do.
Prices vary. Dhigurah, The Maldives. www.cenizaro.com/maldives.

Emboodhu Finolhu, The Maldives
Take a seaplane from capital Malé to the Taj Exotica Resort & Spa and make time for your mind, body and soul in the tropical setting that is the Maldives. Practise meditation, rejuvenate yourself in the spa and sprawl out on your very own secluded stretch of beach. Luxury knows no bounds. Then, spend your days dolphin-spotting as the sun sets and snorkelling around coral reefs where you'll find incredible numbers of beautiful tropical fish. Book a three-night stay until September 30 for complimentary breakfast, 24-hour speedboat airport transfers, personalised butler service and watersports activities.
From Dhs3,895 (private villas). Emboodhu Finolhu, the Maldives, www.tajhotels.com.
Koh Samui, Thailand
This June, take the stress and expense out of planning your Eid escape and book a trip to the idyllic island of Koh Samui to enjoy a strain-free stay at Samujana villas. The resort is offering 20 percent off room rates over the Eid break, as well as letting kids stay for free. Kids under 12 will also receive a free welcome pack including colouring books, games and stationary. What a bargain.
From Dhs4,650. Koh Samui, Thailand, www.samujana.com.
Lake Como, Italy
A massive lake, Mediterranean sunshine, a delightful towns to explore and any amount of pizza and pasta. It really doesn't get much better than this. Mandarin Oriental Lago Di Como has just reopened after a massive renovation and it's bringing with it a brand new deal. Starting from $575 (around Dhs2,100) you'll get a lakefront breakfast for two, a lovely three-course lunch or dinner at CO.MO Bar & Bistrot, daily access to The Spa's heat and water facilities and 10 percent off all spa treatments. It's certainly not the cheapest on this list but if you're pushing the boat out (get it?) it's a stunning destination to tick off your list and there's also direct flights from Dubai with Emirates.
From Dhs2,100 (per night), Lake Como, Italy, www.mandarinoriental.com/lake-como/blevio/luxury-hotel
Pune, India
Fancy completely escaping reality for a while? Well book a long-weekend getaway in a luxury Indian wellness retreat and you'll get your flights thrown in for free. Or, if you book a four-night stay you'll get a complimentary night, too. Atmantan, close to Pune, is running the Fly Free and Pay and Stay offers to celebrate Eid al Firt. You can secure free air travel on three, five, seven or 10-day stays. It's the ultimate destination for a relaxing and rejuvenating break to help destress and refresh with a number of weightloss, cleansing, holistic, fitness, physiotheraphy or fitness packages. All food and accommodation is included in the price.
From Dhs4,628. Pune, Maharashtra, www.atmantan.com.
Be the first to get all the latest Abu Dhabi news, reviews and deals into your inbox by signing up to our free
newsletter
,
click here to sign up
.