Are there any more historically significant and architecturally fascinating cities than Egypt's capital?
A window through time, there are few better places around the world that you can visit for a short escape than this magnificent ancient city, steeped – from the tips of the Pyramids to the depths of the River Nile – in some of the world's most wonderful civilisational history.

But, of course, over the millennia, Cairo has become about significantly more than the Pyramids or the Sphinx.
This North African city is a thriving hub of culture, and plays host to some truly stunning riverside resorts, if you happen to be after a relaxing weekend. If you're looking something equally picturesque yet, perhaps, next to one of the seven wonders of the world, you can expect to find some exquisite resorts in the shadows of the great Pyramids of Giza.

And, just a couple of hours away by car if you're heading to the coast, is the historical city of Alexandria.
Sightseeing and culture
Surely, if you're thinking of visiting Cairo, there's only one thing that comes to mind? Start your adventure at the Pyramids of Giza – because we'll be making a beeline the second we're off the plane. Dating back more than 4,500 years, the Pyramids were created as tombs for the country's pharaohs during the Old and Middle Kingdoms' rule over Egypt. While more than 100 pyramids in total are estimated to have been completed, only the three biggest still exist: the Pyramid of Menkaure, the Pyramid of Khafre and the Great Pyramid of Khufu – the latter of which is the tallest, standing at 138.8m. Having taken 85 years to build, you'd need your head looking at if you swerved these incredible constructs.

Neighbouring the pyramids you'll also find the Great Sphinx of Giza. No-one truly knows why the Ancient Egyptians created sphinxes, although it is believed that the Great Sphinx was created for Pharaoh Khafre around 4,500 years ago. You'll find an absolute wealth of tour guides and operators serving
up packages to go see these epic constructs.

Further towards the centre of Cairo, there's tonnes for you to go and see or do. Head to Al Muizz Street's Egyptian Textile Museum (+20 2 2786 5227) where you'll be able to see textiles from the Ancient worlds, including the Egyptian, Roman, Coptic and Islamic eras. Also pay a visit to Mosque Madrassa of Sultan Hassan, which is one of the oldest mosques in the region and is as impressive as it is large.

Elsewhere, head to Tahrir Square where you'll also find the Museum of Egyptian Antiquities, housing more than 120,000 items from the reign of Tutankhamun and beyond.

The Khan El Khalili Souk (+20 2 2589 7443) is one of the oldest souks in the region and home to countless traders of exotic items – like spices, jewellery, textiles and more.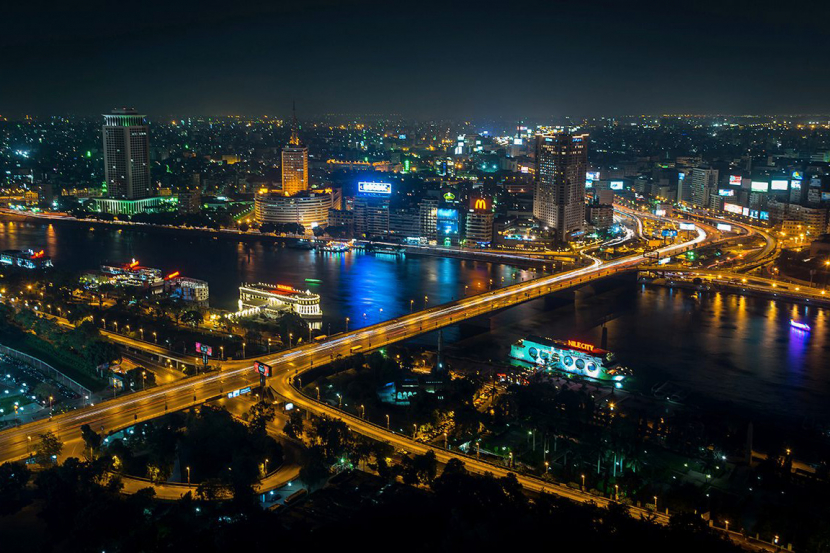 Food and dining
If you're in the mood for some regional grub, then the Fayruz Lebanese Restaurant (+20 2 2480 0009) is one of the highest rated in town. Here you'll be able to enjoy traditional dishes (like hummus, kibbeh and more), while also finding live belly dancers. It can be on the pricey side, though, so if you're looking for something a little bit easier on the wallet, head to Bab Al Qasr (+20 2 2389 9000).

In the district of Heliopolis, you'll also find the charming little Italian eatery Maestro Italian Restaurant (+20 2 2480 0100). This place dishes up everything you'd expect from an international restaurant, including pizzas, pastas, risottos and more. Finally, for a splash of Far Eastern flavour, MIRAI (+20 2 2735 0014) serves a whole host of sushi, noodles and pan-Asian dishes.
Nightlife
If you're looking for views, then the aptly named Stage One (+20 2 2580 8420), offers magnificent vistas from the banks of the River Nile. As far as sundowners spots go, this is a must.

Elsewhere, The Garden (+20 100 826 3000) is a funky and lively, intimate bar with a wide selection of mixed drinks, DJs and a screen showing the latest kick-off.

For something a bit more refined, you should go and spend a quiet night, living the sophisticated life at 1897 The Bar & Cigar Lounge (+20 109 711 1151). With hard wood floors and furnishings, plush red seating and a wide range of hand rolls, this is a chilled spot with a classy touch.
Where to stay
Many of the leading hotel brands and resorts you'd recognise from the shores of the UAE have a presence in Cairo. From Fairmont and Marriott to Four Seasons, Kempinski and more, if you want luxurious surroundings, you're spoilt for choice.
Neighbouring the Pyramids, if you're looking to stay inland, is the Marriott Mena House Hotel (+20 2 3377 3222), a hotel resort that boasts some of the most stunning vistas around. Sitting in the shadow of the great pyramids, rates start from around Dhs250 per room per night, depending on the time of year and availability, of course.

Among other top hotels, you'll also find the Four Seasons Cairo Nile Plaza (+20 2 3377 3222), set on the banks of the famous river, with rates starting from roughly Dhs1,100 per room per night.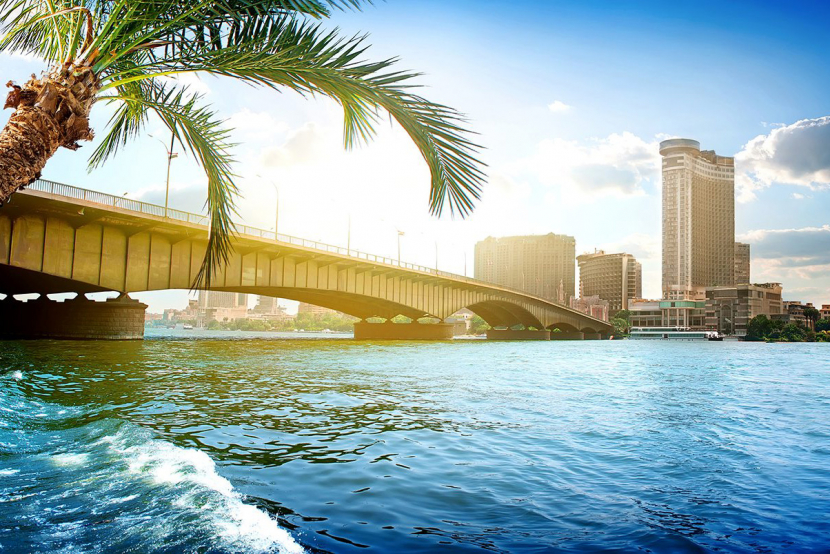 Getting around
If you want to do it like a local, check out the river bus – which will take you down the Nile from the Corniche in Downtown Cairo all the way to Giza. It'll take you about 30 minutes, and will cost you a matter of a couple of dirhams to make the trip. You might also want to avoid the city's famous traffic congestion and opt for the metro, which runs across three lines, and also stops at Cairo International Airport. Outside of rush hour, you'll find this to be an easy, inexpensive and relaxed way to get around town. Street taxis, female-only cabs, Careem and Uber are also all readily available, if four wheels is your thing. It's time get your bags packed and get exploring this historic capital city.
Getting there
From the UAE, getting to Cairo could scarcely be easier, with multiple flights daily from Dubai International Airport and Abu Dhabi International Airport. From DXB, make use of direct flights with both Emirates and EgyptAir, with prices averaging between Dhs1,000 and Dhs1,500 on the latter, and from Dhs1,600 for the former, depending on time of year. Etihad, EgyptAir and Gulf Air all depart from AUH, with Etihad prices starting from about Dhs1,300, again season dependent.
Be the first to get all the latest Abu Dhabi news, reviews and deals into your inbox by signing up to our free
newsletter
,
click here to sign up
.