While most travellers visiting Africa tend towards South African safaris and the medieval medinas of Morocco, Ethiopia is equally worthy of a visit – and it's only a short hop from Dubai.

Located in the Eastern part of the continent, it takes just over four hours to reach the capital Addis Ababa from the UAE.

Once there, you'll find everything from traditional art and chaotic markets to jazz clubs and a roaring nightlife scene tucked into a city that sits among the sprawling grasslands.

It boasts astonishingly diverse landscapes as well as delicious cuisine and great places to stay – all at a very reasonable price.
Indeed, while it has faced political struggles in the past, Addis Ababa is now considered one of the safest places to visit in the country.

Even better, the climate tends to reach only 25°C in the hottest months, so it's an easy way to escape the UAE's summer heat (although bring an umbrella if you're visiting in the rainy season between June and September).
SIGHTSEEING AND CULTURE
One of the biggest draws of Addis Ababa is its cultural history, with an hour-long walk straight from Meskel Square to Sidist Kilo taking in Africa Hall, the impressive National Museum, the country's parliament and its first modern school, which was built in the 1880s.

Close by is the Tiglachin Monument that commemorates the deaths of Ethiopian and Cuban soldiers in the Ogaden conflict during the Cold War.

The enormous statue is surrounded by two artworks, as well as a striking display of miniature portraits of the Cuban soldiers who were involved in the conflict.

Another Addis Ababa highlight is the octogonal St George's Cathedral, which dates back to the 19th century.

While the city is full of fascinating cultural exhibits, the National Museum deserves a special mention.

It contains fossilised remains of early hominids, including the partial skeleton "Lucy", and a display of artifacts dating back 3.3 million years.

If you're looking for a more scenic escape after taking in all that culture, a popular option near to the city is to take a trekking trip to the highlands of the Semien Mountains.

You can also go for a seven- or eight-hour private drive out of the city toward Bale Mountains National Park, one of the highest parks in Africa.

Here, you can explore the landscape by horseback, go fishing and taste proper Ethiopian coffee.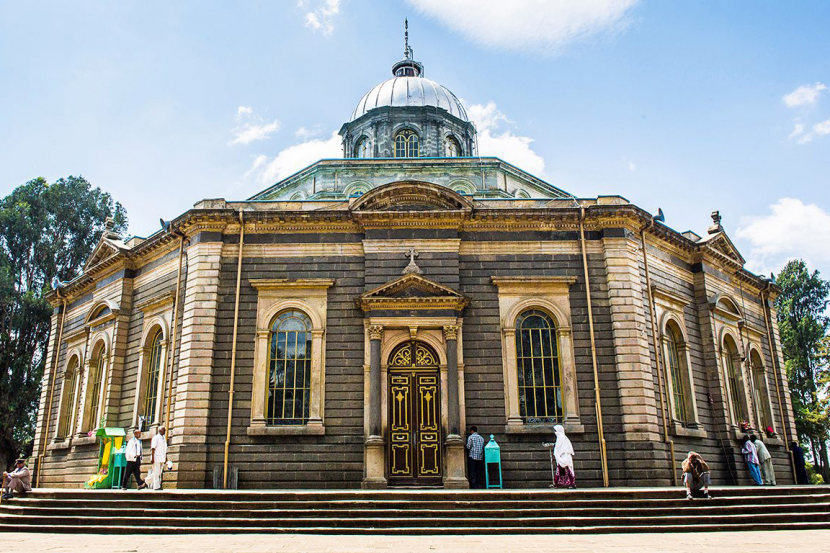 FOOD AND DINING
Addis Ababa has hundreds of restaurants spanning most international cuisines, but the real treat lies in the traditional food of Ethiopia, which is resplendent with rich flavours and fresh ingredients.

Options range from doro wat, a rich chicken stew, to the country's de-facto national dish kitfo, a ground raw beef mixed with spiced butter.

Many restaurants – such as the highly rated Yod Abyssinia – serve delicious platters featuring a combination of dishes served on top of injera bread, which is unlike anything else you've ever eaten.

It's essentially an eggless pancake, being flat with a spongy texture and a slightly sour taste. The locals eat them during most meals of the day, and you can get a serving for two people for about Dhs2, so it's a bargain, too.

Of course, Ethiopia is also known for its coffee, and Addis Ababa has hundreds of cafés selling the drink, including Tomoca and Kaldi's Coffee.

Many also offer "sprice juice", which is fresh fruit pulp served in a glass and eaten with a spoon.
NIGHTLIFE
Ethiopia is experiencing something of a local jazz revival, with Addis Ababa being the cultural centre.

Ethio-jazz, a fusion of tribal music and Afrobeat, is making a comeback after its huge popularity in the 1950s and '60s.

You can catch the funky sounds at venues like Jams Addis (+251 91 162 1024) – which is open until 3am every night from Tuesday to Saturday and hosts plenty of live music.

Meanwhile, the most popular bar in the city is The Vault Lounge (+251 96 741 7546), a dimly lit vintage drinking haven in the heart of the entertainment district offering a live DJ and a top selection of mixed beverages.

Even better, there's a daily happy hour offering half-price hops and discounts on bottles and other drinks.
WHERE TO STAY
The Addissinia Hotel (+251 91 151 1569) is among the most popular and is considered something of an oasis amid an otherwise bustling city. The rooms are cosy and well-furnished, with the staff frequently praised for their warm welcome.

If you're looking for somewhere a bit more familiar, then the city has a Radisson Blu (+251 11 515 7600), a Hilton (+251 11 517 0000) and a Marriott (+251 11 518 4600), all three of which are centrally located for the key tourist sights. If you've visited these brands in the UAE then you'll feel at home in the comfy, clean surroundings.

For something a touch fancier, head for the Sheraton Addis Ababa (+251 11 517 1717), which boasts a decent selection of restaurants and nightlife venues including the Office Bar, which has a regular line-up of local bands.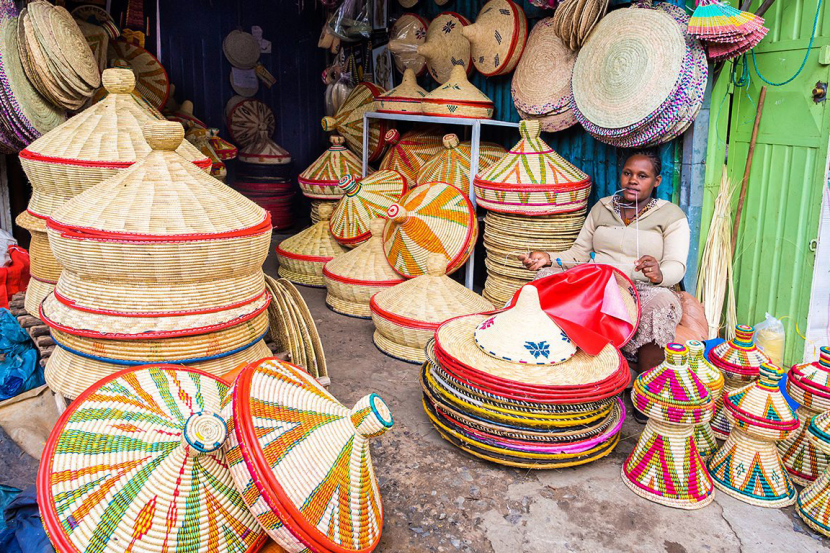 GETTING AROUND
Getting around Addis Ababa is easy, thanks mainly to the city's light rail system, which is the first of its kind in
sub-Saharan Africa.

It passes through popular locations including Meskel Square and the city's large open-air marketplace.

Trains run 16 hours a day all week, with one journey costing an average of 50 fils. All the signs and announcements are in English, so there's no need to worry about the language barrier.

Minibuses and taxis are cheap, too, but if you're grabbing a cab get your bargaining hat on because (like at the market) haggling is the norm.
GETTING THERE
From the UAE, it's an easy journey to Addis Ababa, with multiple direct flights leaving each day from Dubai International Airport.

Etihad offers an indirect flight, while Emirates and Ethiopian Airlines run frequent services, with a return ticket costing approximately Dhs2,000 depending on the time of year.

For a cheaper option, flydubai also runs a direct service on Sundays, Tuesdays and Fridays at a cost of Dhs1,500 return.
Be the first to get all the latest Abu Dhabi news, reviews and deals into your inbox by signing up to our free
newsletter
,
click here to sign up
.