If you have visitors or guests in Abu Dhabi, or maybe you're a resident who wants to see new things, here's a two-day itinerary for to see the best of the city.

Day One
There are lots of beautiful beaches in this city but Al Hudayriat Island has a lot to offer. Not only is it a little quieter than some other destinations, the view is beautiful, the water inviting and there are a few food trucks on hand serving fresh coffee so you can enjoy a drink before an early morning dip in the sea.

After your early morning lounging you can get dried off, changed and head to one of Abu Dhabi's most famous locations, Sheikh Zayed Grand Mosque.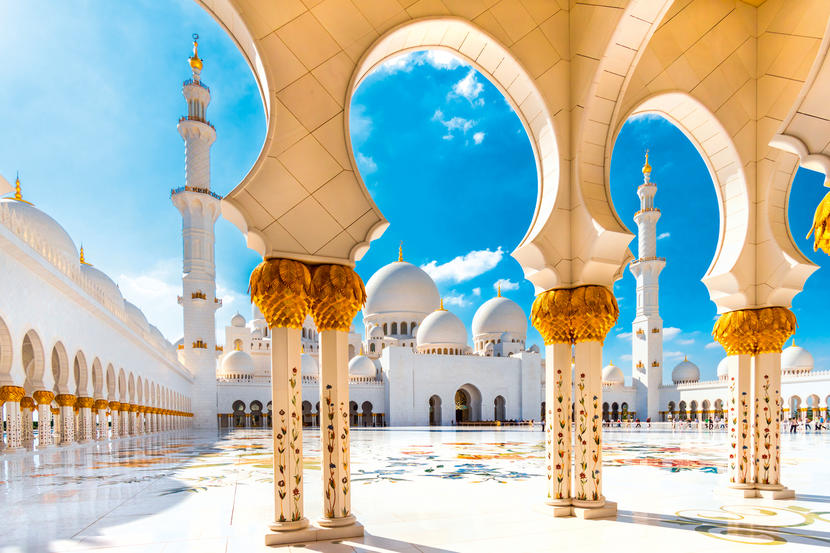 If you live here or have visited before the chances are you've already been (we know we have) but the stunning beauty of the mosque never fails to impress. Take a walk around the amazing attraction and get those pictures to make friends and family back home jealous.

By this time you're probably getting a little hungry right? Well, so far in the day you've spent no cash so how about continuing the trend with a budget bite? We love getting value for money so why not get a spot of lunch at a restaurant like Panda Bao Bao, a manakish at Al Saada Bakery, a burrito at Burro Blanco or shakshouka and karak at Shay Madhboot before going on to the next stop?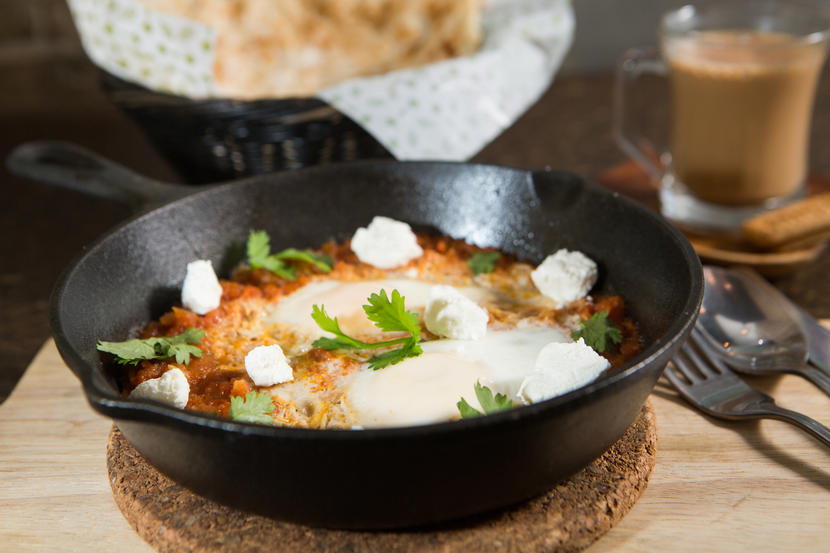 How about a little bit of excitement next? Once you've digested your food (no really) you can head to Yas Island to take on Ferrari World Abu Dhabi where the world's fastest rollercoaster, Formula Rossa, lies in wait. To thrilling for your tastes? Head to one of the other theme parks on Yas Island like Warner Bros World Abu Dhabi for some family fun with some of the world's most popular characters or dive into Yas Waterworld for a wet and wild afternoon.




After all that excitement, and a busy day all told, it's best to relax and recharge the batteries before another action packed day. While we love the city, beyond the bright lights and skyscrapers Abu Dhabi is at its heart a stunning desert ad not trip here is complete without exploring the dunes. While going camping is an option, we wouldn't recommend it for first time visitors who don't have all the gear. Instead why not spend the night under the stars with Arabian Nights Village, or go glamping at the stunning Qasr al Sarab Desert Resort by Anantara or at Jebel Hafeet Desert Park. You're spoiled for choice.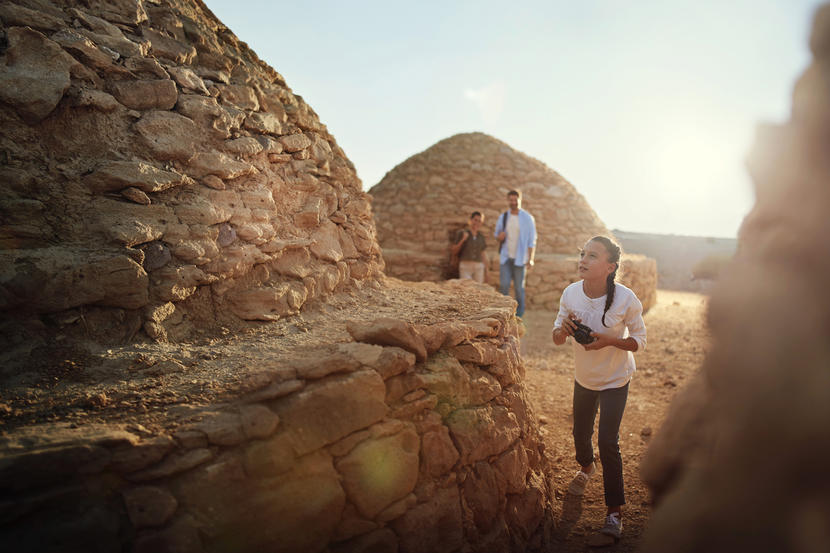 Day two
You wake up, delighted after a brilliant first day and you're ready to go on day two. It's ok, you can thank us later.

You can't go from zero to 100 from the start so why not start the day taking in the amazing natural landscape of Abu Dhabi at Jubail Mangrove Park. Take a stroll through the mangroves, spot wildlife and get those amazing holiday pictures all done, while enjoying the great outdoors.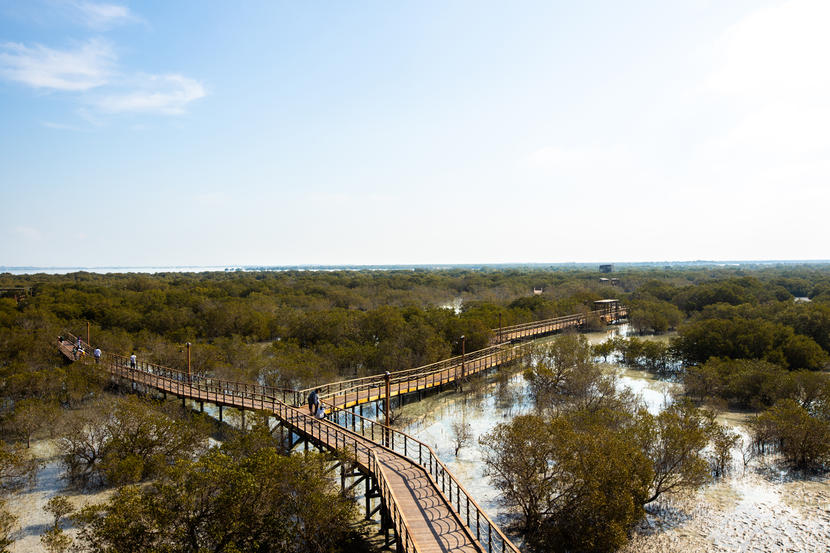 Next, head off towards the adjacent Saadiyat Island and take a walk around another of Abu Dhabi, and the UAE's, most popular destinations, Louvre Abu Dhabi. The picture perfect structure is a sight to see in its own right but with permanent galleries showcasing historical wonders and world-famous paintings, as well as ever-changing exhibitions, there's loads to see even in a short visit.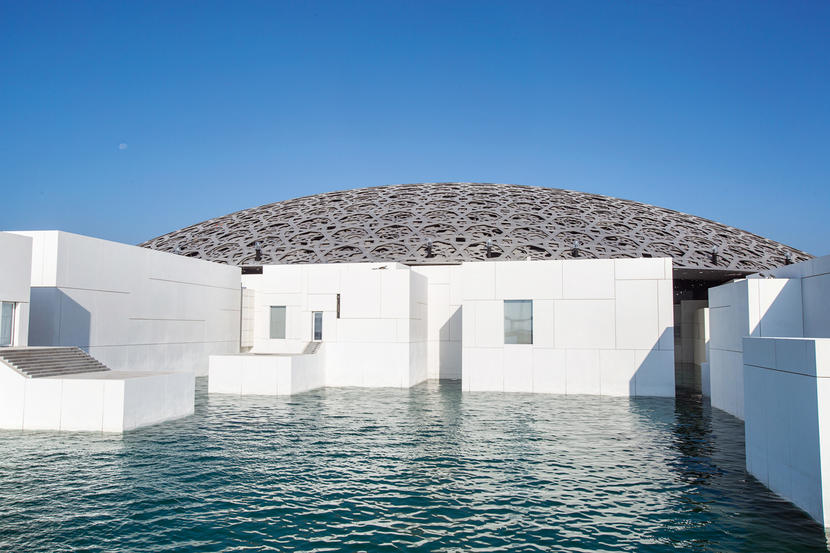 It's time for lunch and we've got a real soft spot for street food and cost-effective food so why not try out some local cuisine by picking up a shawarma. Sure, you can get these tasty wraps packed full of chicken, fries, pickles and that punchy garlic sauce, all over the city but we've had (far) more than our fair share and we know where to get the best in town. Plus with most shawarmas costing around Dhs6, it would be rude not to try one while you're in town.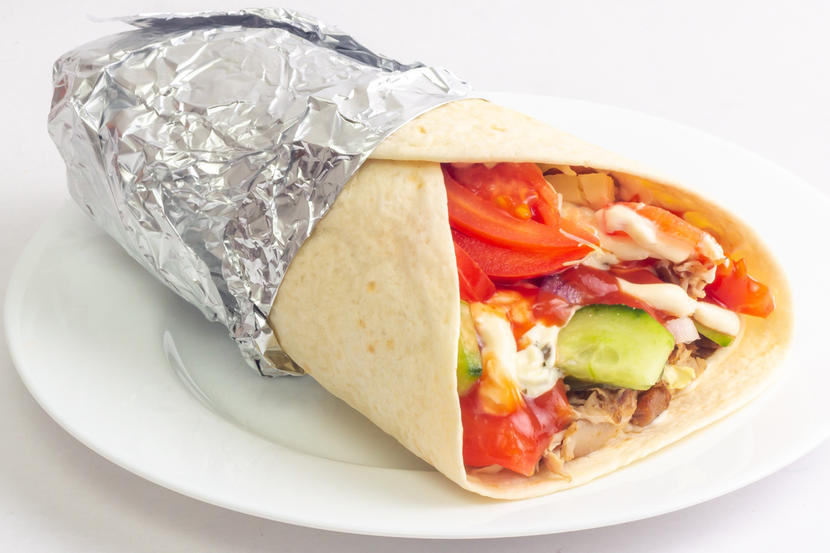 Stomach full and breath probably lethal (maybe it's best to have a mint after that garlic sauce?) why not carry on the cultural cruise and head to Abu Dhabi's oldest structure Qasr Al Hosn. The historic fort is a great place to explore and the on-site Cultural Foundation is the beating heart of the city's artistic scene so it's also worth have a look around while you're in the area.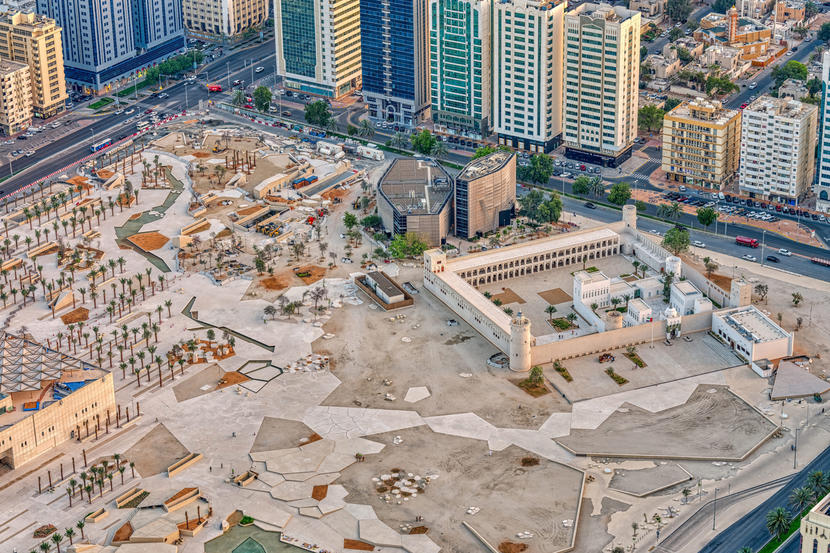 From humble beginnings to lavish surroundings, just around the corner the Emirates Palace is another of the must-visit locations in Abu Dhabi. The stunning hotel is one of the most-visited places in town and flocks our tourists head to the steps to get pictures of the skyline and the beautiful structure itself. Inside, there's luxury at every turn and you can expect lots of gold and stunning Arabic interior décor, alongside some of the best restaurants in town including Hakkasan and Martabaan. So you coul even stop for a meal too while your there or even try a gold leaf cappuccino or ice cream cone (no, really) at Le Café inside the venue.

Before the sun sets, head just around the corner and you'll find the Founder's Memorial. The stunning art installation is a tribute to the UAE's founding father Sheikh Zayed. Once the sun sets overhead you'll see the image of Sheikh Zayed light up the night's sky and it's a stunning sight to see.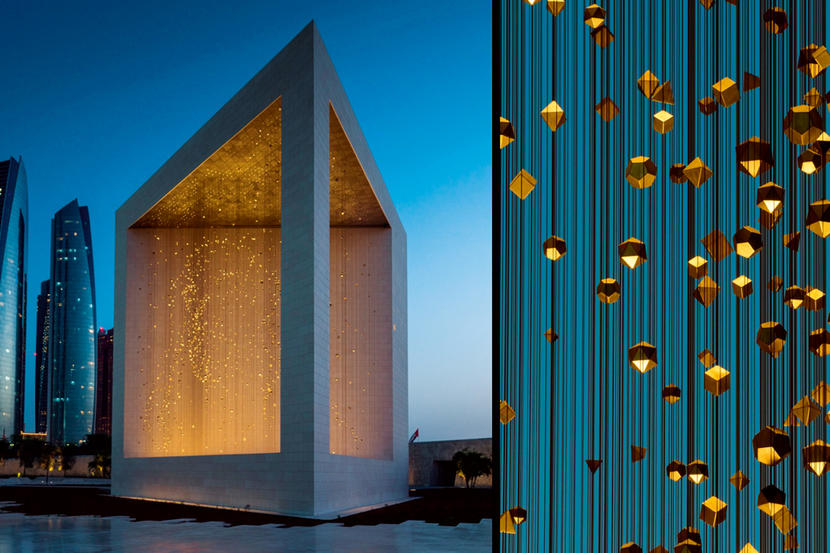 Ready to sit, take and enjoy a nightcap? Might as well take in the stunning views of Abu Dhabi's skyline while you're at it. Head to Jumeirah at Etihad Towers and you'll find Ray's Bar, a venue that over 60 stories above the city enjoys unrivalled views of the city's bright lights at night. We've sent many nights here, brought many visitors and we've never had a gusts fail to stare out of the window for a bit and the busy city far below their feet.

Looking for even more suggestions? We've got plenty more on www.timeoutabudhabi.com.
Be the first to get all the latest Abu Dhabi news, reviews and deals into your inbox by signing up to our free
newsletter
,
click here to sign up
.