There are always loads of things to do in Abu Dhabi, whether that's during the day, at weekends and at night.

Here are some of our favourite activities for when the sun goes down.

Night safari at Al Ain Zoo
Al Ain Zoo is home to many animals, from Arabian wolves and birds of prey to native gazelles. But as well has hosting regular day time tours, the zoo has a special night time safari where you can spot African wildlife animals including White Rhino, Giraffe and African Lion. The safari usually kicks off at around 7pm and the zoo also offers a separate package for those who want to experience 'dinner with lions'.
For more information, click here.
Arabian Nights village stargazing
For a truly magical experience, visit Arabian Nights Village where you can spend the night stargazing whilst soaking up the traditional Arabic atmosphere and scenic views desert dunes. Whilst you're there, get some henna painting done, visit the Emirati Camel Farm for a bit of animal joy and tuck in to a traditional feast that won't be your usual dining experience. Instead, the cuisine at Arabian Nights takes you on a trip through time as you sample cultural dishes prepared locally. Then sit around a fire pit, coffee in hand, for a cosy end to the night.
For more information, click here.
Cycle around the F1 track at Yas Marina Circuit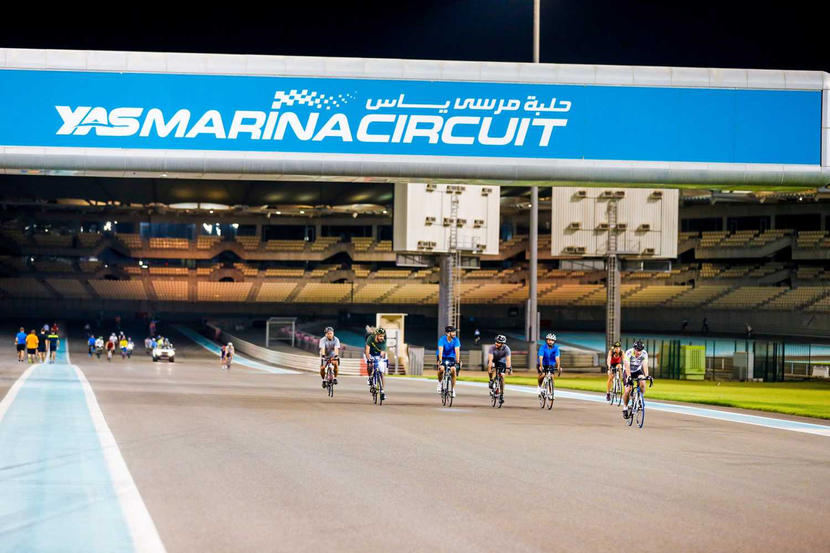 With temperatures soaring in the summer here in Abu Dhabi, some of our favourite daytime activities quickly become night time joys. If you love cycling then this unique experience is one for you: Take a trip around the famous F1 track at Yas Marina Circuit, swapping race cars for bikes. The special bike rides take place every Sunday and Tuesday with TrainYAS™ by Daman and entry is completely free – so are the bikes.
For more information, click here.
Dine in a lantern-lit gazebo at Emirates Palace
Emirates Palace is one of the most breathtaking buildings in Abu Dhabi so frankly, we're up for any excuse to visit. The landmark hotel has a variety of top restaurants to but for a romantic evening to remember, dine al fresco at BBQ Al Qasr's lantern-lit gazebos and enjoy the magical ambience while you take in the beautiful views.
For more information and to book a table, click here.
Free comedy with Yalla Laughs
Fancy a laugh? Of course you do. Who doesn't love a bit of fun? See the UAE's best comedians perform with Abu Dhabi's Yalla Laughs. The popular events take place across various dates and venues in the city and with a whole host of different comedians catering to all tastes, even the toughest crowds will be chuckling till their sides hurt.
For more information on upcoming shows, visit the Facebook page here.
Get some retail therapy
One of many things we love about Abu Dhabi is the late opening hours at malls, especially in the summer. Retails hubs like Yas Mall (the biggest mall in the entire city) and The Galleria both come to life at night during Ramadan as opening hours are extended during the holy month to provide some post-Iftar shopping and dining opportunities. Both malls have an impressively versatile roster of retail outlines where you can shop 'til you drop, as well as restaurant offerings, from swanky upscale dining to casual food courts and dessert spots.
Various places including The Galleria Al Maryah Issland and Yas Mall, Yas Island.
Go clubbing at MAD or ANNEX
Get your friends together and dance the night away at Abu Dhabi's top nightclubs, MAD or ANNEX – or both. Located on Yas Island, MAD is known for hosting lively nights with some of the biggest names in music popping in for guest performances as well as having a great roster of DJs. Similarly, ANNEX is a favourite in the capital due to not only its incredible location at The Abu Dhabi EDITION (it's made up of three-tiers including an amazing rooftop bar) but for hosting popular events and attracting celebrity guests. Who wouldn't want to party with the rich and famous?
MAD on Yas Island, Yas Leisure Drive.
ANNEX, The Abu Dhabi EDITION, Al Bateen.
Golf at dusk at Abu Dhabi Golf Club
Channel you inner Tiger Woods and enjoy a game of golf at Abu Dhabi Golf Club, the home of Abu Dhabi HSBC Golf Championship. However, this won't be your average game as you can play at the venue long after the sun has set as stunning floodlights illuminate the place. But we recommend getting there in time for dusk for a chance to marvel at the beautiful views as you kick off your game.
Sas Al Nakhl, troonabudhabi.com.

Go to a Ladies Nights
It's safe to say that the ladies here in Abu Dhabi have it good. With endless bars in the city hosting Ladies Nights on a daily basis, women in the capital can take their pick and enjoy complimentary drinks on any day of the week. Most places offer up to three complimentary drinks within certain hours whilst others offer great discounts, so grab your girls and hit the town for a ladies' night bar crawl to make the most of all the free tipples and drink to your heart's desire.

Indulge in a grape and cheese night
Picture this: You and a loved one, sipping on quality grapes as you tuck in to a cheese board at a beautiful venue. It's a pretty sight isn't it? Well why not make it a reality by spending an evening at La Cava's popular grape and cheese nights. The event features 15 different types of grapes and an impressive selection of cheese that caters to everyone's needs, whether you love yours strong and pungent or soft and creamy. Priced at Dhs150 per person, the event is on every night so visit as often as you want to indulge in this tempting spread.
Dhs150. Rosewood Abu Dhabi, Al Maryah Island (02 813 5550).

Karaoke nights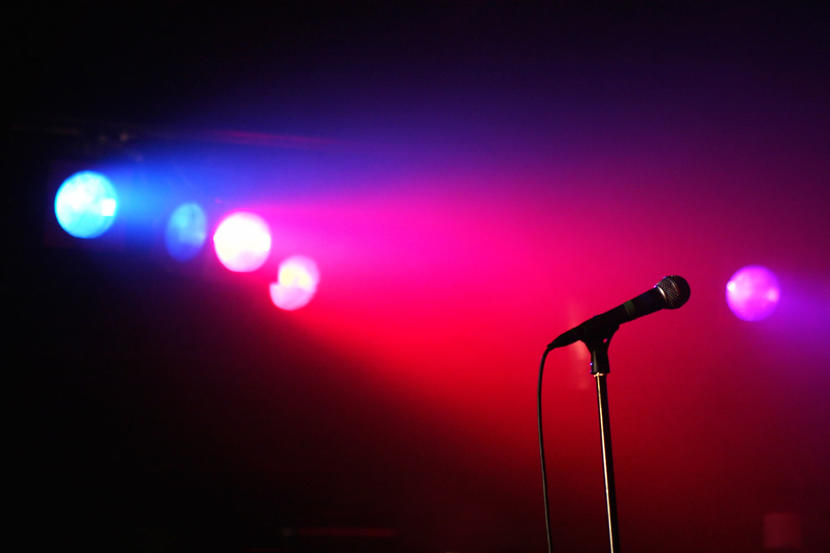 Karaoke is always a good idea. It's one of few forms of entertainment that allows you to be completely carefree and channel your inner Beyoncé as you belt out your shower tunes in public, or in front of your friends at least. It makes for a great night and even greater memories. If you agree, check out Abu Dhabi's Taste of Korea. The restaurant serve their all-you-can-eat barbecue with Karaoke microphones so you can enjoy the best of both at the same time. Porters English Pub is another good option in Abu Dhabi. Located inside Grand Millennium Al Wahda, the British pub brings out a karaoke machine on Sundays, we dare you to resist it.
Taste Of Korea, Cristal Hotel, Zayed The First Street (050 144 9093).
Porters English Pub, Grand Millennium Al Wahda, Hazza Bin Zayed Street (02 495 3936).
Kick back with a cup of karak at Shay Madhboot
There's nothing better than a good cuppa, and by that we don't mean your usual blended bags. Here in the UAE, karak is the hot drink of choice and you'll understand why as soon as you have your first sip. The sweet, creamy tea, which is packed with delicious spices, is somewhat of a tradition here and you'll find the best at Shay Madhboot. The local café in Mushrif is famed for its signature karak and stays open until 10pm so pop in for a relaxed evening with a friend or pick up a cup to go.
Dihan Street, Near Royal Thai Embassy (02 621 7323).
Night brunch
In case you haven't noticed, night brunch is a big trend in the city. Gone are the days where we'd have to countdown till Friday lunchtimes, with endless restaurants offering great evening brunch packages throughout the week. There are both cheap and cheerful options like Amerigos Mexican Bar and Restaurant who hosts Thursday night brunch packages from Dhs125 and Cho Gao Marina Walk who also host a Thursday night brunch from Dhs169, as well as more upscale options such as Li Jang who have a Saturday night package from Dhs215 and BAO Steakhouse where you can indulge in a Thursday night brunch from Dhs340.
For more information visit www.timeoutabudhab.com/brunch.
Night kayaking at Louvre Abu Dhabi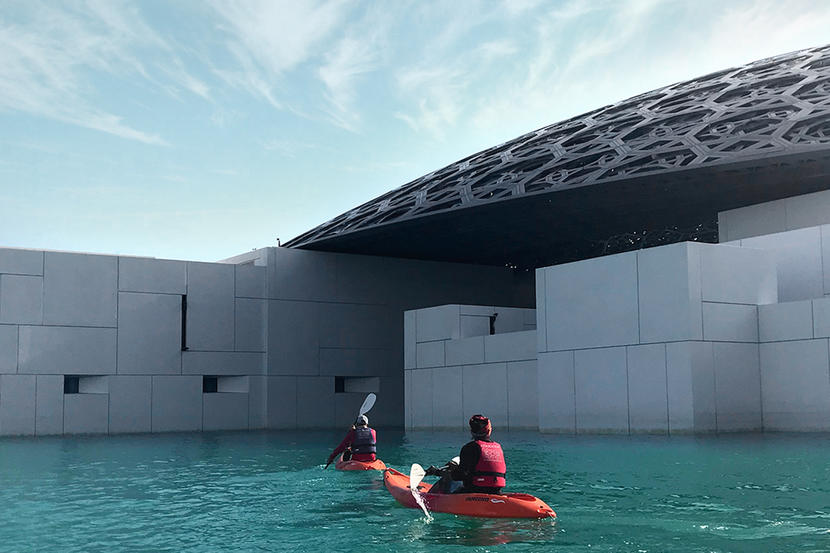 One absolute must-do thing in the city is seeing Louvre Abu Dhabi lit up at night. It's simply breath-taking, and what better (and more exciting) way to do it than while kayaking around the museum? Take in the landmark's beautiful architecture from the Arabia Sea by taking part in the Louvre's evening kayaking tours. Starting at 7pm, the tours take place every Tuesday, Wednesday, Thursday, Friday and Saturday and cost Dhs120 per person.
For more information, visit click here.
Night kayaking with Noukhada
If that wasn't enough kayaking for you, then you can also enjoy a tranquil night light kayaking tour at Noukhada. Escape the inner city to experience some nature as you paddle through the Mangroves in a kayak with LED lights so you can spot all the pretty little fishes beneath you. However, make sure you look up to gaze at the stars as well to get the full experience. The tours are priced at Dhs250 per person and you can add an extra Ds100 to combine it with a barbecue dinner t Eastern Mangroves Hotel & Spa by Anantara or Yas Links.
Dhs210 per person, Dhs350 for dinner package, noukhada.ae.

Pub quizzes
If you're anything like us, then you live for a good old-fashioned pub quiz. Luckily, with plenty of bars in Abu Dhabi, a quiz night is never hard to find. In fact, you can take your pick of the bunch. On Mondays, head to Yas Island sports bar Stars 'N' Bars for your dose of trivia, meanwhile Irish pub PJ O'Reilly's at Le Royal Méridien host a weekly quiz every Tuesday, as do Viewz Bar at Cristal Hotel to name a few. All you have to do is show up (armed with knowledge) and join in.
More more nightlife ideas, check out www.timeoutabudhabi.com/bars

Watch a movie
Film buffs will agree that there's nothing quite like watching a movie on a big screen, snacks on deck. That's why trips to the cinema remain undefeated. Spend an evening watching the latest Hollywood flick at Vox Cinema (there are various locations in the city) or if you love re-watching old classics, indie or foreign language films, then be sure to attend one of Cinema Space's regular screenings at Manarat Al Saadiyat. Held on various dates and times, it's the perfect way to kick back and relax.
For more information and the schedule click here www.cinemaspace-abudhabi.splashthat.com.
Watch live music by home grown talent
The world is full of talented musicians, many who have yet to break into the mainstream. So to help champion the rising stars of the UAE and provide us all with some great lie music nights, The Abu Dhabi EDITION cemented its cool reputation when it launched arts and entertainment event Homegrown UAE in November 2019. Since then, the hotel has hosted a number of exciting showcases and free events with all sorts of performers, the most recent being an all-female line-up of talented singers and DJs to celebrate International Women's Day and there's plenty more to come.
ANNEX, The Abu Dhabi EDITION, Al Bateen (02 418 2432).
Watch the sunset at The Founder's Memorial
The sunsets in Abu Dhabi are always a sight worth seeing. But they're even more beautiful when enjoyed from the right spot. The city is full of beautiful landmarks and attractions but nothing is quite as special as watching the sun go down at The Founder's Memorial. Not only will you get a spectacular view of the sun setting on Sheikh Zayed Grand Mosque (the ultimate picture spot) but as soon as dusk hits, The Constellation, an artwork and memorial to the late Sheikh Zayed, lights up. It's all pretty amazing to watch.
Corniche West (near Emirates Palace).
Try indoor skydiving and rock climbing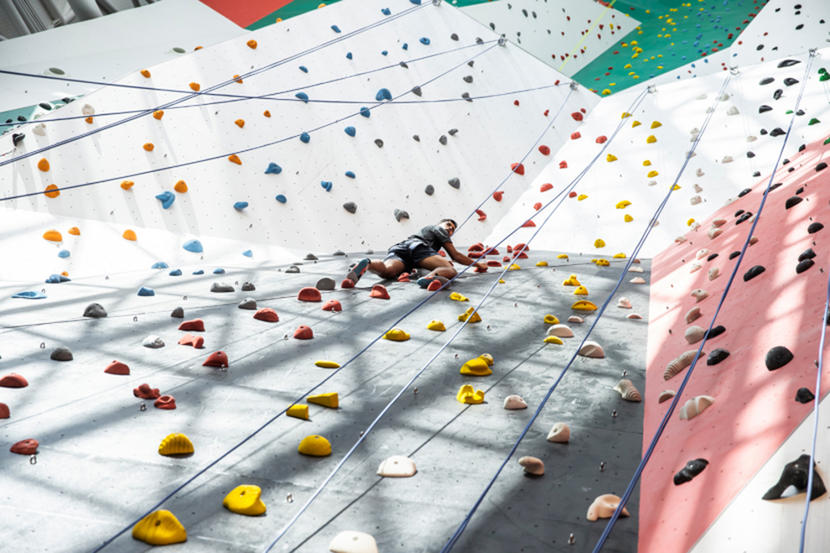 CLYMB Abu Dhabi may only have opened in November 2019, but the Yas Island attraction has fast become a favourite in the city. Though that isn't much of a surprise considering the fact that it is home to only the world's biggest indoor skydiving flight chamber (measuring at an incredible 10m by 26m) but also the world's tallest indoor climbing wall at 43m. Visit for a hit of adrenaline and a night to remember as CLYMB is open until 11pm on weekends and 9pm on weeknights.
From Dhs95 (climbing), From Dhs 215 (skydiving). Sun-Thu noon-9pm, Fri and Sat noon-11pm. Yas Mall, Yas Island, www.clymbabudhabi.com.
Visit Yas Waterworld
For an evening filled with thrills, laughter and plenty of splashes visit Yas Waterworld for a family night out. The theme park is open until 10pm on weekends and with 40 rides and slides to enjoy, there won't be a dull moment. It's a place for both adults and kids to let loose. Get an adrenaline rush by participating in water wars, test your surfing skills or experience the ultimate butterflies on one of the long tunnel pool slides.
For more information and tickets for Yas Waterworld Abu Dhabi, visit https://www.yaswaterworld.com.
Be the first to get all the latest Abu Dhabi news, reviews and deals into your inbox by signing up to our free
newsletter
,
click here to sign up
.