By now, you've probably noticed that we've changed our logo to Time In instead of Time Out.

Over the coming weeks and months, we're going to be helping you find the very activities for when you're stuck indoors.

With that in mind, we've rounded up 50 of the best things to do - from the bog standard (Netflix), to the ambitious (learning a language), to the downright wacky (unwinding with some ASMR).

Read on for our top choices.

Take an Instagram baking class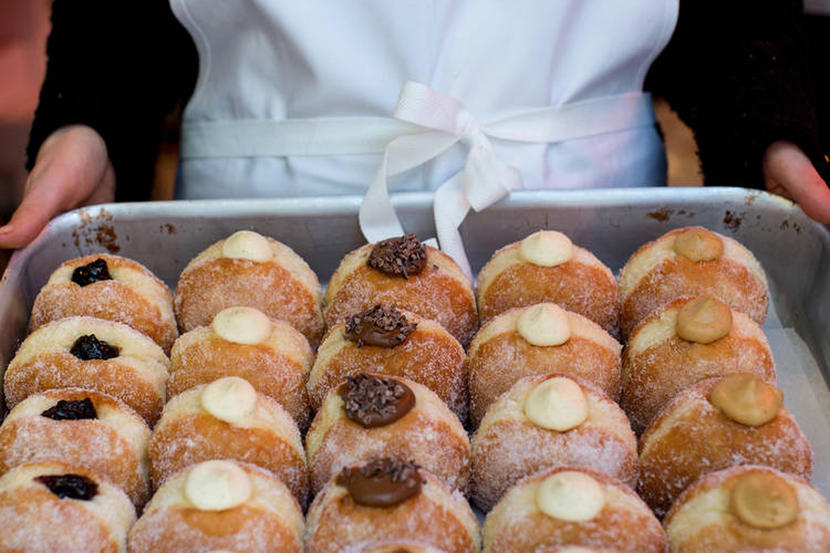 Being stuck inside has its upsides: namely that you're never far from your kitchen.

This definitely is not the time to worry about waistlines, and baking has all sorts of therapeutic effects (seriously – google it).

But if your repertoire doesn't go beyond chocolate fridge cake, don't worry: ace London bakery Bread Ahead is streaming baking classes via Instagram.

From doughnuts to brownies, there's no limit to what these pros can help you create. Take their ingredient list on your next shopping run before tuning in.

Looking for more recipes? Don't forget to check out our Time In section, where we're sharing recipes from Dubai's best restaurants, as well as dishes from further afield like the classic steak bake from UK bakery chain Greggs.
Catch up on literary classics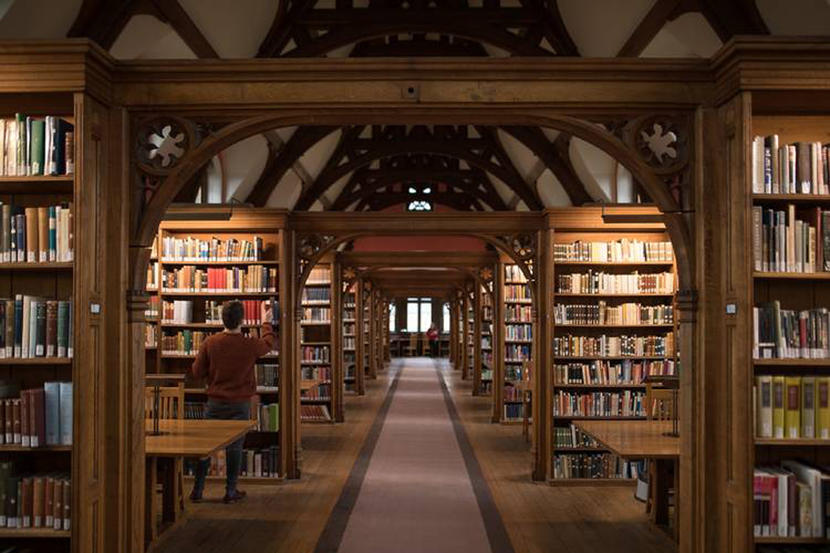 You know that pile of books that you haven't ever quite managed to get into? There'll never be a better time to conquer it.

And if you've already exhausted your library, you can now access more than a million books for free online as part of the 'National Emergency Library'.

The Internet Archive has removed waiting lists from its comprehensive library of 1.4 million digitised books and other materials donated by libraries and universities around the world.

Usually you'd have to join a queue before being able to 'borrow' anything from its collection. But now you can just dip into whatever you want, whenever.
Join a virtual choir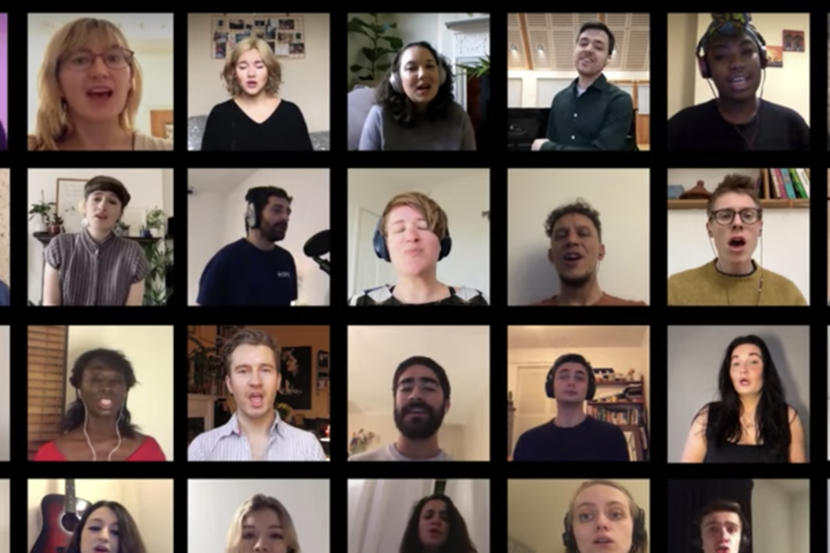 If the videos of cities in lockdown coming together to sing on their balconies left you with a lump in your throat, here's your chance to add your vocal cords to one of several online choirs popping up around the world.

The Sofa Singers is a free online singing event that aims to 'bring people together from around the world to spark joy and human connection'. It involves hundreds of singers joining a Zoom call and learning a new song together.

Lifefullness Live also runs a sing-a-log every weekday.

You can either join a video call near you to sing with your neighbours, or stream the event on Instagram or Facebook.
Live-stream the Northern Lights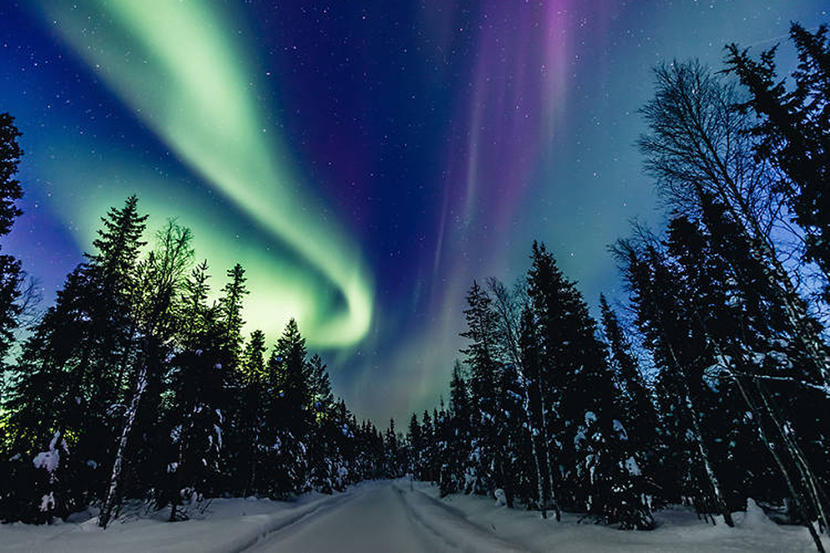 Just because you're stuck at home, doesn't mean you have to miss out on some of the world's most beautiful natural wonders. Thanks to Explore.com, you can now live-stream the Northern Lights straight into your front room.

The live cam is located at the Churchill Northern Studies Center in Manitoba, Canada, directly underneath the aurora oval.

With the arctic dark most of the day and the skies clear, now's the perfect time to tune in.
Get lost in a new podcast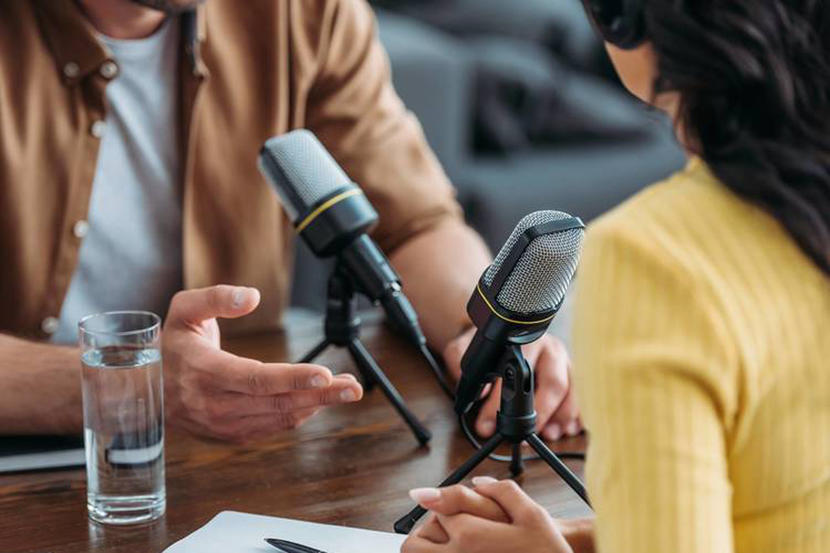 Completed Netflix? Struggling to concentrate on a book? Podcasts might be the answer.

Pop one of these amazing podcasts in your earholes and you'll be immediately transported from your poky apartment to somewhere much more interesting.

Tune into anything and everything from uplifting tales of human connection on Modern Love to 25 years' worth of the inspirational This American Life.
Watch Andrew Lloyd Webber's greatest hits
As his contribution to lifting spirits during lockdown, prolific composer Andrew Lloyd Webber is offering free broadcasts of his greatest musicals.

A different Lloyd Webber musical will stream every Friday on The Shows Must Go On!, a new YouTube channel devoted to this project.

He'll be streaming mega hits like Cats and The Phantom of the Opera in the coming weeks.
Learn a language for free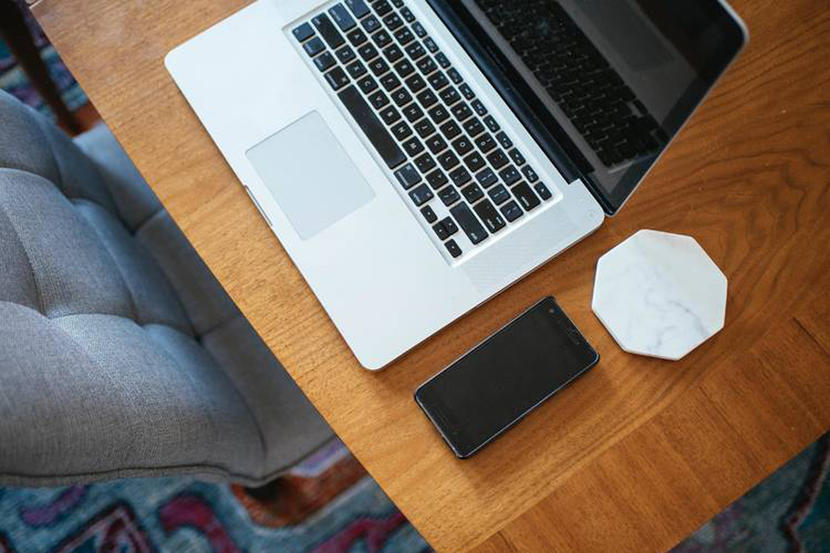 Learning a new language has never been easier thanks to the vast array of resources available online.

Whether you're a beginner looking to pick up a few useful phrases for your trip, or just looking to brush up on your rusty command of the language, there are loads of great apps to help you out.

Here's a list of our top choices - whether you're interested in Arabic, Spanish, or Beaver (it's spoken by around 300 people in Western Canada).
Clear out some stuff – and give it away to charity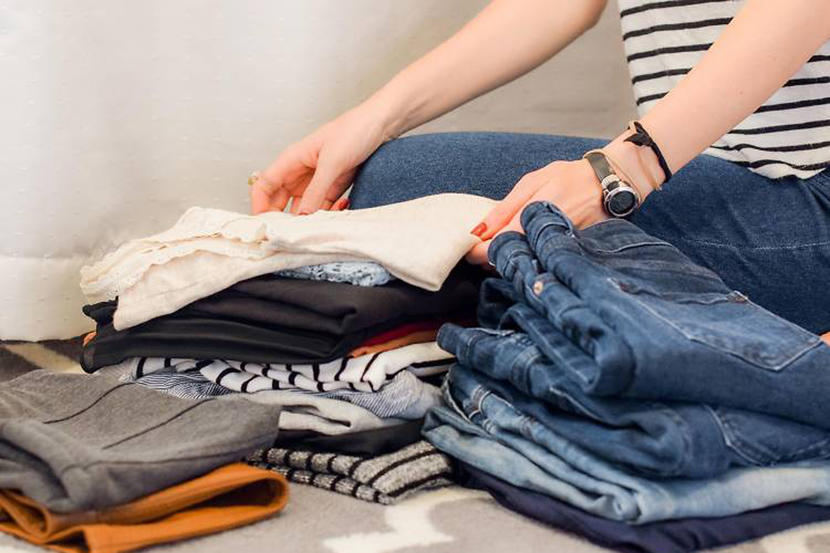 What about using all this free time you suddenly have to give your pad a thorough spring-clean?
It may not sound like fun, but there's nothing like a freshly Marie Kondo'd apartment to put the spring back into your step – particularly since you're spending a little more time there than usual.
And if you turn up plenty of clothes and other objects in good nick that you don't want any more, make sure to start a giveaway pile to donate to a charity shop when this is all over.
Hit the gym in your living room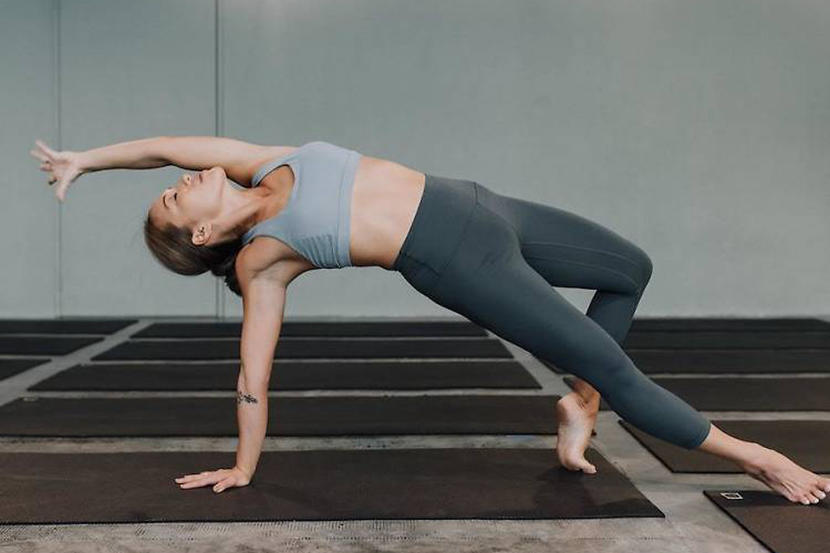 Doing a daily workout during lockdown has suddenly become a whole lot easier. Dubai's Physique 57 has a weekly live stream of classes, while Abu Dhabi EDITION has launched free at home yoga classes, and the Four Seasons Bahrain Bay is streaming live classes on Instagram.

And if that wasn't enough, Classpass, the fitness-class app that previously allowed you to book into sessions in bougie gyms across the world, has just released 2,000 fitness video and audio tutorials for free, too.

The sessions span yoga, HIIT, boxing, strength training, barre and loads more – all you have to do is sign up via the app or website.
Adopt an adorable new pet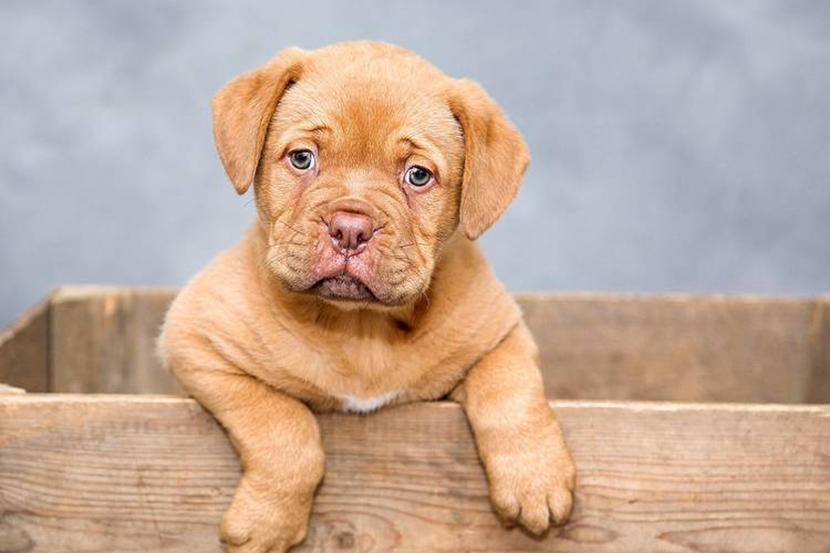 Self-isolating? Why not make it a little cuddlier? Animal shelters across the globe are calling for people to help out by fostering an animal while stuck indoors. If you're in Bahrain, we've teamed up with the Bahrain Animal Rescue Centre to showcase some of the pets you can foster today, and if you're in the UAE head here for all the cute cats that are looking for a new home.

If you're based elsewhere, contact your local adoption service to see if they are looking for foster parents for the short or medium term.
Gawp at abandoned tourist spots on live webcam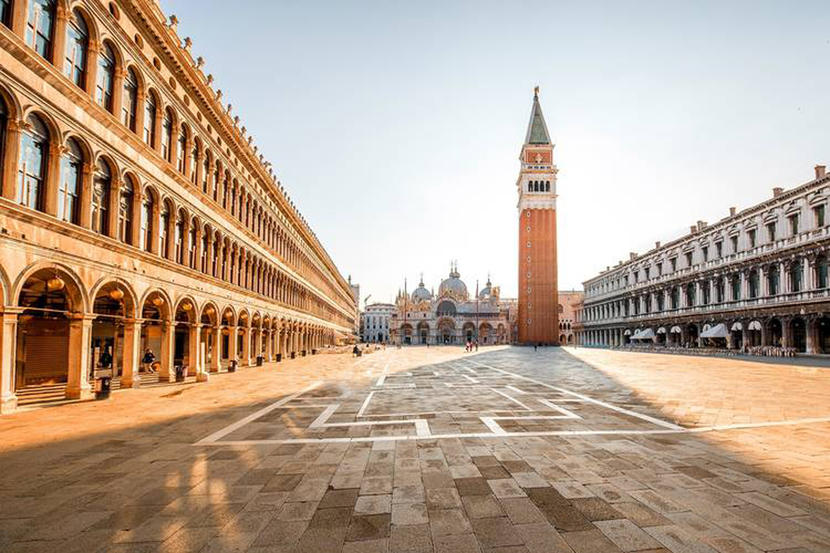 Usually, you'd have to wade through crowds upon crowds to get within even queuing distance of the Doge's Palace in Venice or Prague's Old Town Square.

But with curfews and lockdown measures being enforced throughout Europe, things are looking very different – as these live webcam feeds of tourist hotspots show.

You do wonder who the odd straggler is and why they're still knocking about, but mainly it's made us even more impatient to get back out and explore.
Stuff your face (and support local restaurants)
Got cash to spare? Now is a good time to 'invest' in your favourite restaurants – either by ordering food delivery, or stocking up on gift vouchers from them. Time Out Dubai has just launched 'Time Out Tab', where you'll be able to buy a discounted gift card to spend later at top restaurants like Cafe Isan and Maiz Tacos. Alternatively, head over to our Time In tab where you'll find plenty of takeaway options.
Cook something new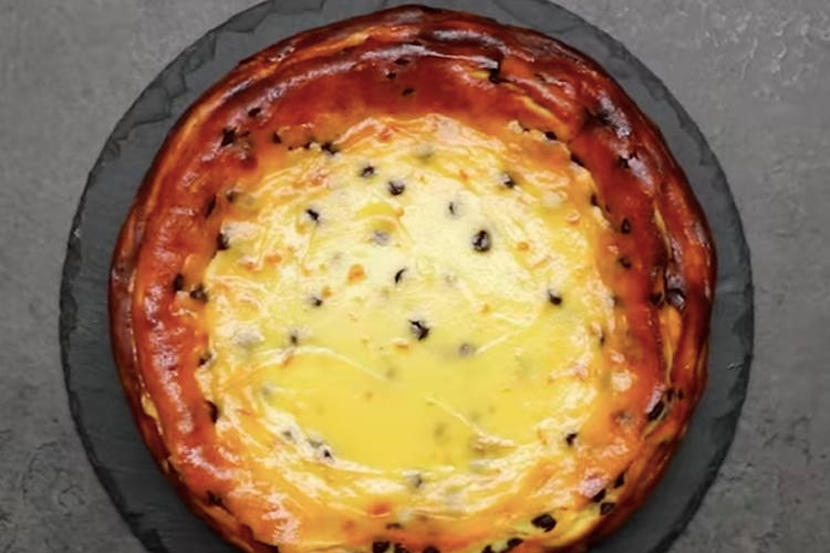 If there was ever an opportunity to spend more time experimenting in the kitchen, this is it – after all, you're likely to be pretty much stuck there for the foreseeable.

We've rounded up some of our favourite store cupboard recipes that use up the tins and dried goods you've had lingering in your kitchen for far too long, as well as five recipe apps for when you feel like pushing the boat out.

Plus, we've asked five UAE-based experts for perfecting the art of baking banana bread so you can post snaps of your baking efforts on Instagram (and stuff your face afterwards of course).
Lose yourself in a colouring book by legit artists
To try and make lockdown a little more bearable, British artists Antony Gormley, Grayson Perry, Gillian Wearing and others have come together to create a free, downloadable activity book.

It's called Art Is Where the Home Is and the idea is that every project can fit on a single A4 sheet of paper, and you won't need any specialist materials.

The activities are a bit more leftfield than dot-to-dots or colouring in: Antony Gormley's task involves making a daisy chain of people, while Harold Offeh wants you to create an album cover.

Are the ideas mostly aimed at children? Yes. But don't let that stop you.
Watch every single one of Shakespeare's plays
Cut through the gloom with the words of a man who knew a thing or two about plagues: Mr William Shakespeare.

The Show Must Go Online is a digital project led by classical actor and director Robert Myles that aims to bring The Bard's words to life by reading them out loud at a time when conventional live performance is verboten.

Professional actors and experienced amateurs are invited to sign up to do a weekly reading, and the public can follow along on YouTube. They're going through all his plays from A to Z.
Get smart with a free, online Ivy League course
Why not use all that time we usually spend socialising to learn something new? And you might as well learn from the best, we say.

The eight Ivy League colleges across the US – Brown, Columbia, Cornell, Dartmouth, Harvard, Pennsylvania, Princeton and Yale – are offering 450 free online courses that are just the right amount of challenging to take our minds off the current state of affairs.
Watch your favourite artist play live
Actual concerts and gigs are no-gos for the foreseeable, but you can replicate those live-music vibes in your living room thanks to YouTube.

There are a bunch of really amazing full-length concerts available to stream for free, from Abba making London shine in '79 to Radiohead's first Glastonbury headline slot in the late 1990s.
Stream a true crime doc on Netflix
Netflix has revitalised the documentary industry. Making a Murderer became a global talking point overnight, followed by exclusives like 13th, Amanda Knox and now Tiger King, while the streaming site's archive of great docs has proven enormously popular.

Our favourite genre, however, has to be true crime, and Netflix MENA has plenty of options.

From age old cases to modern misconducts, there are plenty of jaw-dropping and often incredibly chilling real life stories to sink your teeth into. So get comfy and let the bingeing commence…
Tour Japan's most spectacular cherry blossom displays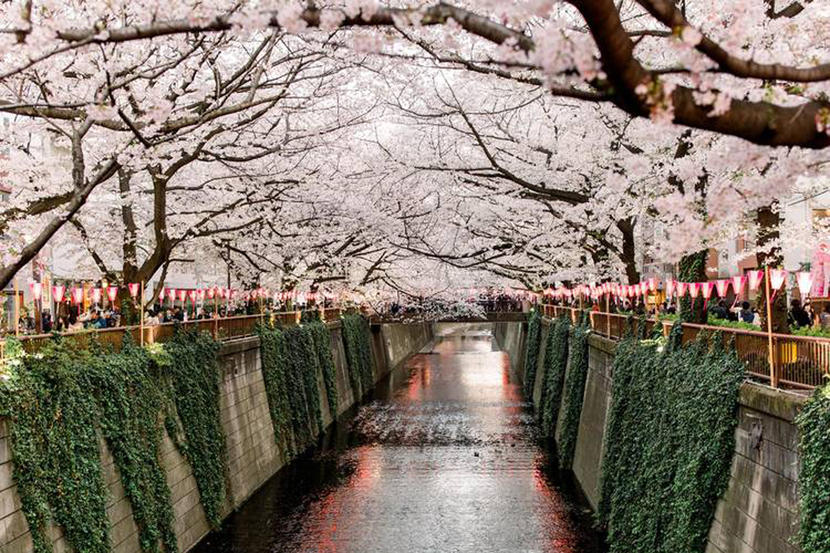 Hanami flower-viewing parties and sakura festivals have been cancelled all over Japan – but that doesn't mean you can't still get your fill of beautiful cherry blossom from afar.

The country's Weather News channel has released 50 VR videos that explore the best blossom spots throughout Japan, with stunning 360-degree views and some very soothing background music. Bliss.
Take a virtual tour of a top museum
Our much-loved museums and art galleries may be closing their doors, but don't despair.

Tech-savvy curators are getting creative with how the public can access their collections, and many are catering to an online audience with insanely good virtual tours.

From the surrealist works of Salvador Dali in Girona, to the NASA space centre in Houston, there's plenty of spots to explore from the comfort of your own home.
Tour the USA's greatest national parks
One silver lining of living through a pandemic in the age of the internet is that, though you may be self-isolating, you can still (sort of) get that much-needed dose of the great outdoors.

Thanks to Google Earth, you can now virtually tour 31 of the USA's greatest national parks, from the Virgin Islands to Mount Rainier in Washington State. Click on your chosen park and you'll be whisked away to your destination.
Play Pictionary with a robot
Need a break from reality? Try Quick, Draw!, a free-to-play game that doubles up as an AI experiment to see if a 'neural network' can learn to recognise human doodles.

It's basically playing Pictionary with a robot, and is stupidly addictive and weirdly mindful. We're hooked.
See 800 Frida Kahlo paintings in a virtual exhibition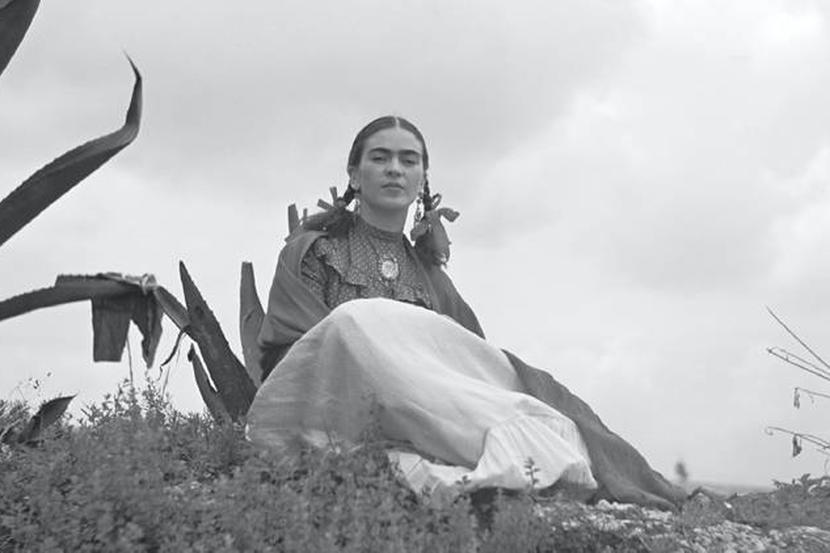 Since you can't go traipsing around your favourite museums right now, here's an incredible online art exhibition dedicated to everyone's favourite monobrowed modern art master: Frida Kahlo.

For Faces of Frida, Google Arts and Culture have brought together 33 museums from around the world to share their Kahlo archives.

You can browse 800 works by the Mexican artist, but also lots of biographical elements (personal objects, letters, journal extracts).
Have a night at the opera
Their audiences may have been kept at home, but temples of high culture have fought back hard against the global lockdown.

Throughout April, the Dubai Opera is set to broadcast a number of classical performances live through social media.

Plus, New York's Metropolitan Opera is raiding its archives and streaming free daily productions from the award-winning Live in HD series while its doors are closed.

London's Royal Opera House is also streaming past productions every Friday, while Vienna's acclaimed Wiener Staatsoper is sticking as closely as possible to its planned schedule of performances, but with archive productions rather than live ones. And they're all filmed from the best seats in the house – no opera glasses needed.
Get some fuzzy vibes going with a feelgood movie
As we know pretty well by now, real life and current affairs can really get you down. For many of us, Netflix is the antidote and escapism we need from daily life.

However, with so many titles to choose from, it can be hard to know which films will leave your spirits high. From rom-coms like to movie musicals, here is our pick of the best feel-good movies streaming on Netflix MENA right now that are guaranteed to cheer you up.
Unwind with some sublime YouTube ASMR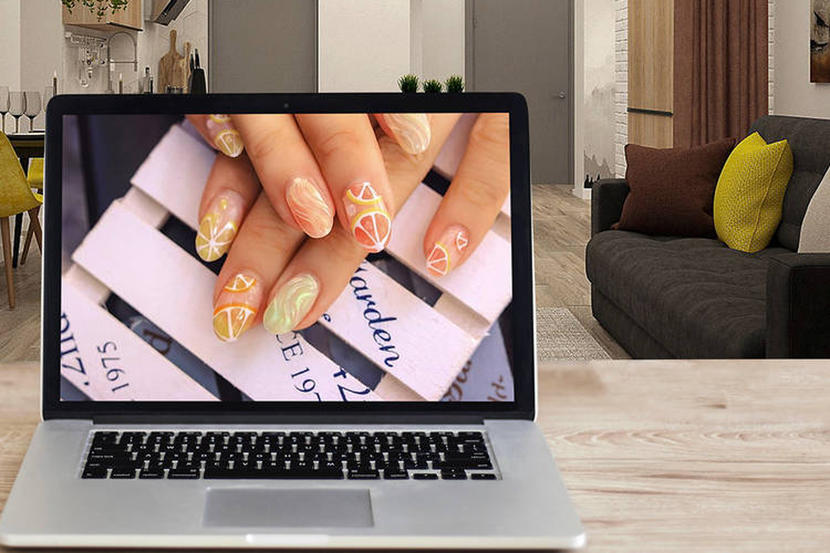 Having a little trouble unwinding at the moment? YouTube is our go-to source for all kinds of soothing content.

ASMR communities have quietly been setting up camp in this corner of the internet for years now. These are the chillest channels and most blissful standalone clips we've found online.
Support talented performers
With the closure of bars and live venues across the Middle East, plenty of performers have lost their main platforms.

But luckily for us, BookMyShow is helping support homegrown talent in the UAE by giving them a virtual stage throughout April. You can tune into shows ranging from performing arts to music over the next three weeks.

And if you're in Bahrain, the Bahrain Animal Rescue Centre is broadcasting a live festival on Facebook this Saturday (April 18).
Watch penguins, elephants and belugas live from the zoo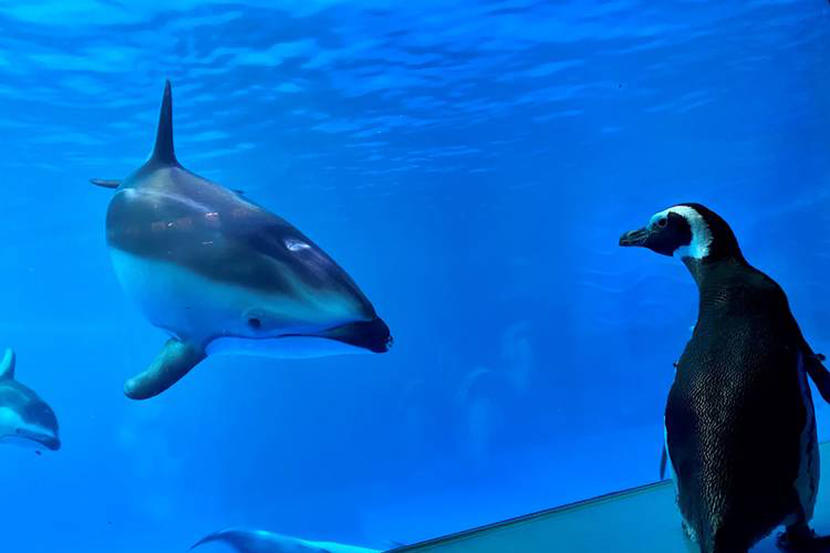 Missing that cat you always say hello to on the way to work? Frankly, animal-assisted therapy is just what we need right now.

So let's hear it for the zoos. Many are streaming real-time feeds of their most popular attractions.

From baboons to beluga whales, here are six incredibly soothing live-streams from zoos and aquariums around the world. You can also watch some penguins adorably explore a Chicago aquarium, or tune in to an Australian zoo broadcasting live koalas, 24/7. You're very welcome.
Take up painting with help from the masters

If you've been itching to stretch your creative muscles, now is most certainly the time. You can easily order art materials online.

But you'll also need some inspiration – and we recommend the Google Arts & Culture Zoom-in guided tours, which provide super-high resolution images of paintings: you can get close enough to see brushstrokes.

What better way to figure out how to use a brush than learning from the best?
Listen to a 238-hour Haruki Murakami-inspired playlist
Why the hell not, eh? Japanese author Haruki Murakami is passionate about music and songs play an important role in almost all of his stories.

Happily for die-hard Murakami fans (and anyone who just likes good music), Spotify user Masamaro Fujiki has compiled all the songs Murakami has written about in his stories into one playlist.

It all adds up to nearly ten solid days of music, which should squash that 'What should we listen to?' question for a while.
Host a digital Netflix party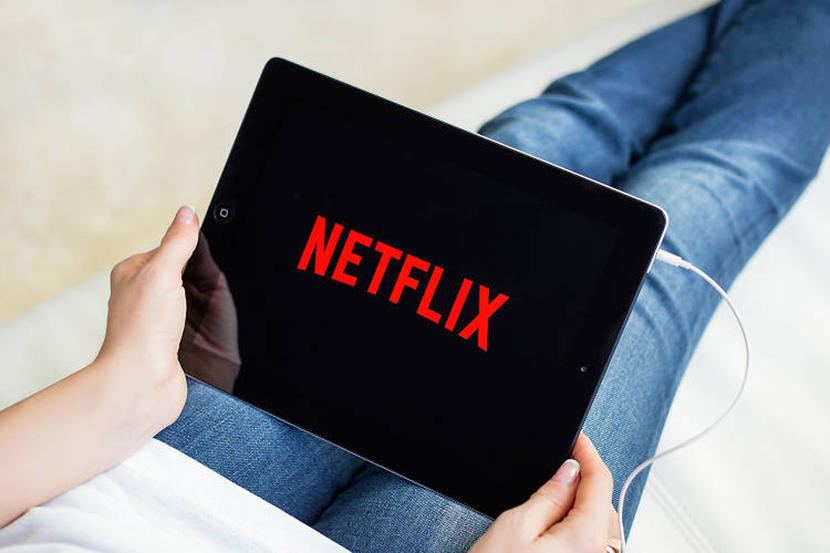 We don't need to tell you that streaming service Netflix is your friend during this crisis – you've probably got half an eye on it right now – but did you know you can have a Netflix party with your mates?

The Netflix Party app, available on Chrome, lets you stream Netflix in unison with your pals.

Anyone can play and pause the video for everyone else, and there's a chat window so you can all wittily discuss what's happening on screen in real time. It's a pop culture podcast waiting to happen.
Visit a calming botanical garden
Feeling stressed? What d'ya say to a live-stream of some leaves?

Volunteer Park Conservatory in Seattle, USA, is offering just that, sharing soothing videos of the inside of their greenhouses on social media every day.

The glasshouse, which was inspired by London's Crystal Palace, was built in 1912 and is made up of five different temperate zones, which are home to hundreds of different types of plant life. Check out their Instagram page for the calm, green scenes.
Take a cooking lesson with a Michelin-star chef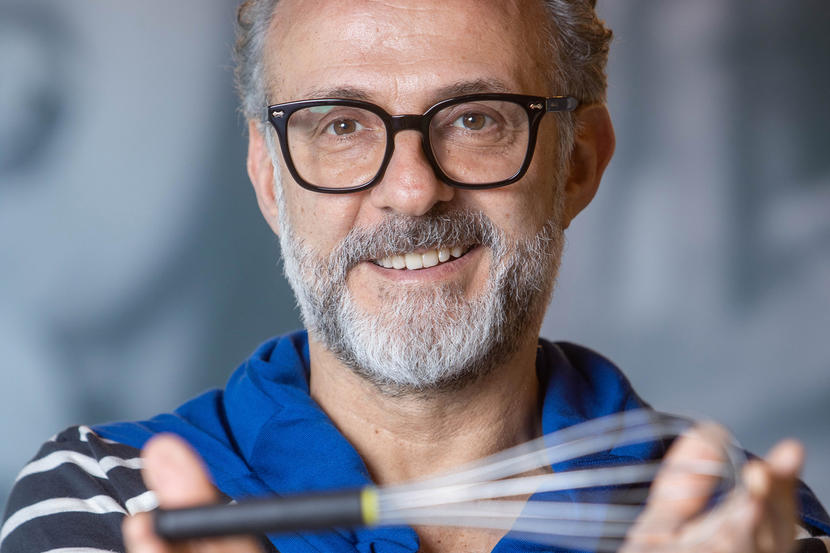 We'd always allow Massimo Bottura into our kitchens, but right now he's especially welcome.

The Michelin-starred chef is energetic as ever, and just the jolt of optimism we need as millions enter into quarantine to mitigate the spread of the virus.

While some in isolation are turning to takeaways, others are using the time at home to jump into their own kitchens. Bottura wants to help with a nightly, free cooking series on his own Instagram account.
Join a lunchtime doodle session with a top kids' illustrator
Young'uns getting restless? Brooklyn artist Mo Willems, the educational artist-in-residence at the Kennedy Center in Washington DC, is leading a free online drawing session every day at 1pm (8pm AST/9pm GST).

Kids can see the magic behind the mind that came up with Don't Let the Pigeon Drive the Bus!, Knuffle Bunny and many more contemporary classics. You can also catch previous sessions on YouTube.
Listen to a free audiobook or short story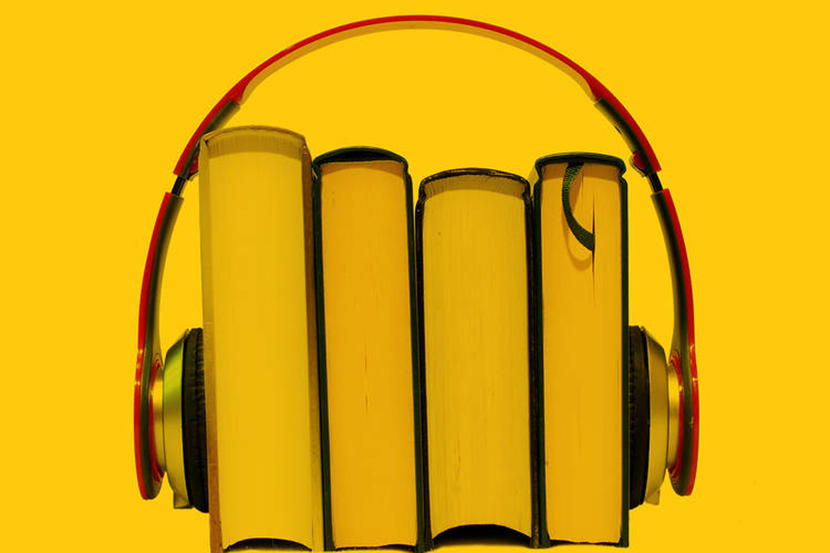 If you're the kind of person who likes to disappear from reality into an audiobook, you're in luck.

To help those in self-isolation, Audible has just opened up a huge chunk of its collection to readers/listeners for free.

All you have to do to get access is visit their website, where you'll be met with classics (various Brontës, Jane Austen, Chaucer, Shakespeare and F Scott Fitzgerald – a real all-star squad) as well as less highbrow reads.

Who couldn't use a comforting night in with Winnie the Pooh and Tigger, right now?
Learn to play guitar (like, properly)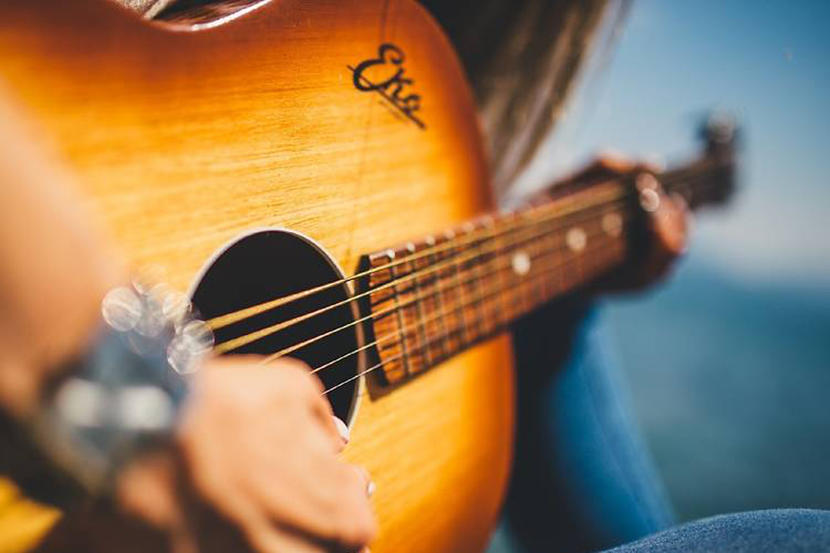 Remember when you promised yourself you'd learn to play that guitar that ended up gathering dust in the corner? Here's your chance: Fender is offering three months' free online lessons.

The guitar maker has even got high-resolution videos with IRL teachers, and you can track your progress online.

You can follow along to videos or practise at your own pace, with adjustable scrolling tablature and a metronome.
Sign up to a free happiness class
As the world around us changes on a daily, almost hourly, basis, we're all facing some new anxieties.

That's where world-famous Ivy League university Yale comes in. They've shared their most popular course, The Science of Well Being, online, for free, wherever you are in the world.

Following psychologist Laurie Santos' ten-week seminar series, you'll learn how to increase your happiness, debunk myths about what makes us content and ultimately create better, more productive habits.
Calm down with a meditation app
Serenity seems pretty hard to come by right now, but you can breathe a sigh of relief: whether you're a fully fledged meditation guru or totally new to it all (and, tbh, a bit confused by the hype), we have a plan.

Flick through our choice of the best meditation apps and find your favourite – because an app can put you in the right frame of mind when a stick of nag champa just won't cut it.
Raise a new family of Sims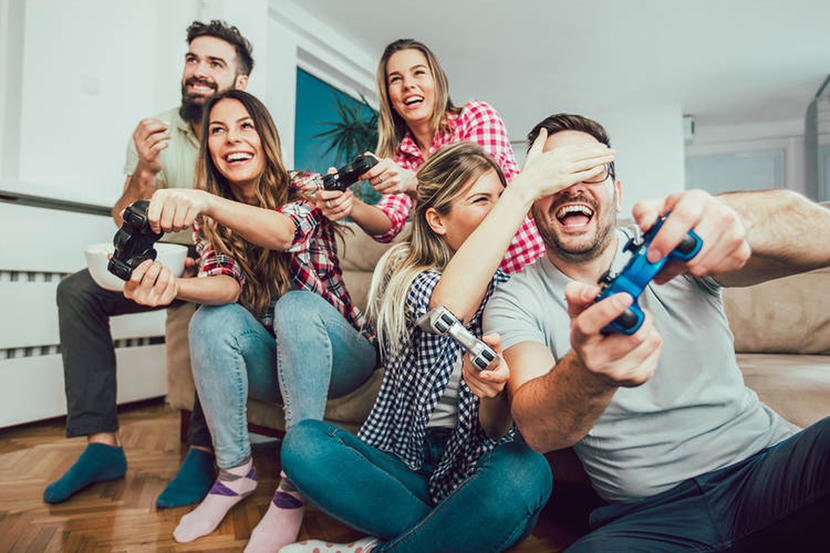 Staying in can get really boring, really fast. You binge-watch a Netflix series or four, eat even though you're not hungry and discuss ridiculous hypotheticals with your housemates.

After a while, frankly, you're definitely going to need a brain-stimulating escape. That's where the world of video games totally comes into its own.

Our absolute fave is The Sims, mainly because it's a massive power trip. You rule the roost: controlling your virtual characters' personalities, the environment and pretty much everything else.
Catch a streaming gig by one of the world's biggest artists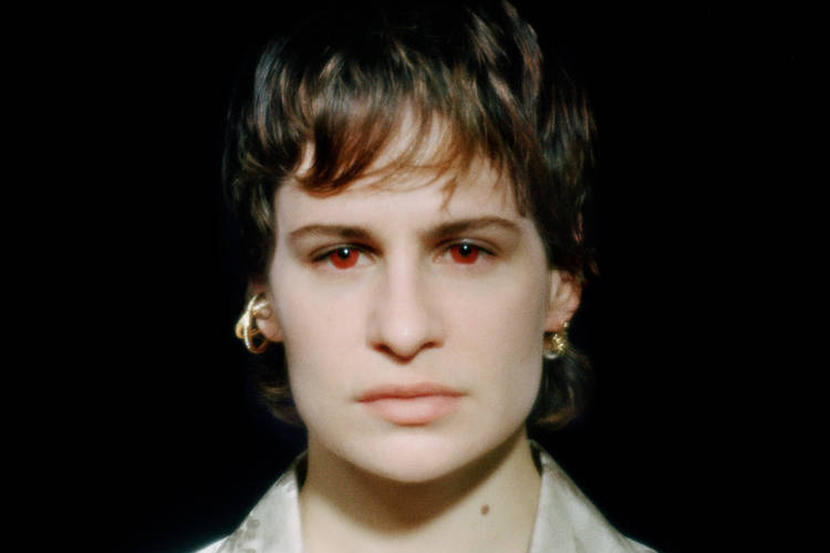 With music festivals and venues closed for the foreseeable future, artists are doing what we've all been doing – that is, taking to the digital realm and essentially living there for the time being.

And lucky for us, they're putting on some pretty rad shows on a host of streaming services, everything from bedroom-pop gigs (captured in literal bedrooms) and band practices to virtual DJ nights and request-heavy sets by heavy hitters.

This Saturday (April 18), you'll get to stream One World: Together At Home which features artists including Lady Gaga, Paul McCartney and Lizzo. The best part? It's completely free.
Watch the best of Broadway
With Broadway and the West End shut down for the time being, fans of musical theatre are hungry for shows they can watch at home.

Luckily for you, there are now plenty of streaming services offering up shows from the global stage. Yes, you can watch the likes of Phantom of The Opera, Cats and several Shakespeare classics such as Hamlet and while it may not be the same as the real deal, it sure is close. We've rounded up a few of our favourites here.
Learn to make pasta with an Italian nonna
One 84-year-old Italian grandmother has had the perfect reaction to her country going into lockdown.

Nonna Nerina usually runs pasta-making workshops in the countryside near Rome, but she had to cancel all her classes.

Now, with her granddaughter Chiara, Nerina has taken them online. You can book on to a live two-hour, virtual pasta masterclass where you'll be taken through their storied family recipes. Buon appetito!
Ride a roller coaster
Right now, as the majority of us stay at home all over the world, what we're able to do is pretty limited. But you know one thrill-inducing thing we can do, wherever we are? Ride Universal's Harry Potter and the Forbidden Journey roller coaster.

The ride, at Universal Studios Hollywood, has been recorded by Undercover Tourist, and thanks to them we can now get a little adrenaline rush from our living rooms. Here are ten more rollercoasters you can ride virtually online.
Play a board game with your family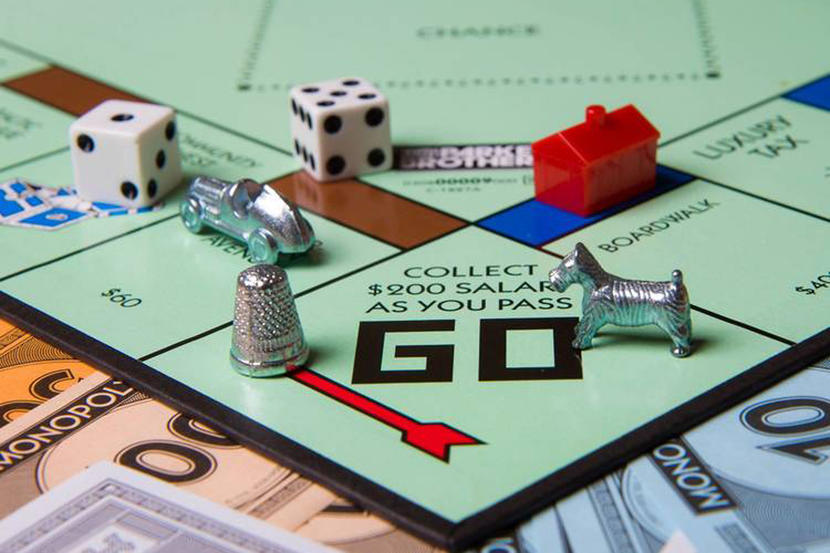 There are certain classics (Scrabble! Connect 4! Monopoly!) that we think every household should own.

These are the games that never fail to tug at our heartstrings: they are culture-defining, nostalgic go-tos that always deliver come game night.

Looking to entertain the kids without looking at a screen? Here are our top picks.
Do that DIY project you've been putting off
It's time to face the cold, harsh light of day: you are an adult now, and you need to know how to do things. Things involving hammers.

Just got an exhibition poster framed and want to put it on my bedroom wall? Want to feel more capable next time your sink backs up? Do some googling.

After all, there's nothing to make you feel more productive than a bit of DIY – especially when you're confined to a tiny apartment with eff all to do.
Get physical with superstar PT Joe Wicks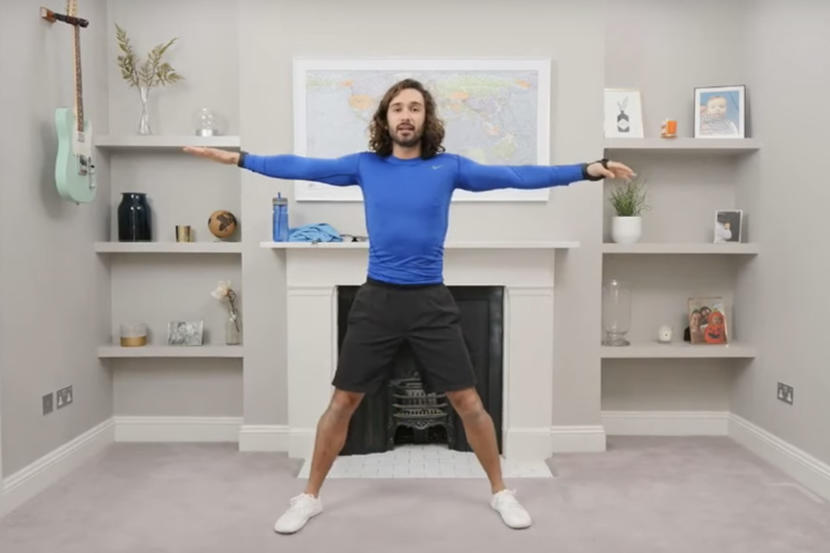 Suddenly found yourself trying to work from home AND home-school your kids? Here's a thing that might help.

Personal trainer Joe Wicks, aka The Body Coach, is live streaming daily PE (Phys Ed) lessons to keep little ones active (and let's be honest here, tire them out for the rest of the day).

The 30-minute lessons are being live-streamed on YouTube every day at noon (AST)/1pm (GST), and are suitable for 'kids of all ages' according to Wicks.
Project AR animals into your living room

Chit-chat with the flatmates wearing thin? At this point of the global lockdown, we reckon it's time to play Big Brother and bring a troublesome new contestant into the house.

How about a life-size lion, tiger or giant panda? Yep: thanks to Google's augmented-reality animals tool, you can choose from a range of furry new residents and view them in 3D within the confines of your own home.
Host a virtual party
Think living life in lockdown means you can't host a banging house party? Think again, people.

You might not be able to be in the same room as your pals right now, but thanks to various video chatting apps like Zoom or Google Hangout you can still hang with all your mates.
We recommend writing your own pub quiz, using knowledge only you and your friends will know.
Catch up on your sleep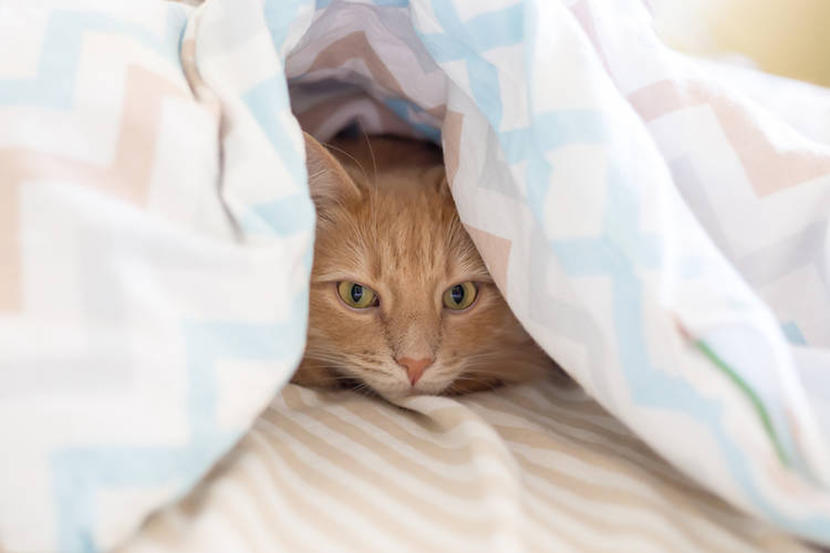 Remember when you thought you were sleep-deprived because of your busy social schedule? Well, now there's no excuse not to at least try and catch some Zs.

But if you can't sleep, don't fret: a whole bunch of us are struggling to get our eight hours in during these strange and stressful times.

We spoke to snoozing expert James Wilson, aka The Sleep Geek, to get some tips on getting great sleep every night while you're on lockdown – and they go way beyond counting sheep.
Do nothing
Here's the thing. At Time Out, we're normally all about helping you squeeze the absolute best out of city life.

We want every second you spend to be spent well: eating the best food, soaking up the best culture, dancing at the best parties.

But right now, things have been turned on their head a bit. Everyone is having to stay in and do less.

We've even renamed ourselves Time In. And actually, we're kind of relieved at having a bit more time on our hands. Time to dream, doze and do absolutely nothing.

So by all means try and pack as much into your lockdown time as you can. But don't forget to take some time, every so often, to switch off and drift – at least until we're all out in the world again.
Be the first to get all the latest Abu Dhabi news, reviews and deals into your inbox by signing up to our free
newsletter
,
click here to sign up
.