As humans, we love anything that makes life that bit easy for us: home deliveries are one of those things. Whether it's for takeaways or surprise gifting, there's nothing better than getting your goods without leaving the comfort of your own home.

Even more so when it comes to groceries.

Supermarkets can be hectic and with so many options on the selves, it's very easy to get distracted from what's actually on your shopping list thanks to all the other tempting aisles (we're looking at you, confectionery aisle) – especially if you've got little ones with you.

So to avoid all of that, why not order your groceries online? Here are some top places that'll have your essentials delivered straight to you.

Be aware that deliveries are likely to be delayed at the moment.

Kibsons
The online supermarket offers everything you'll need: fruit, vegetables, meats, seafood, baked and dairy products and pretty much anything else you may be in need of. You can even order things in bulk. Plus, delivery is free at the time of writing.
Order at www.kibsons.com.
Carrefour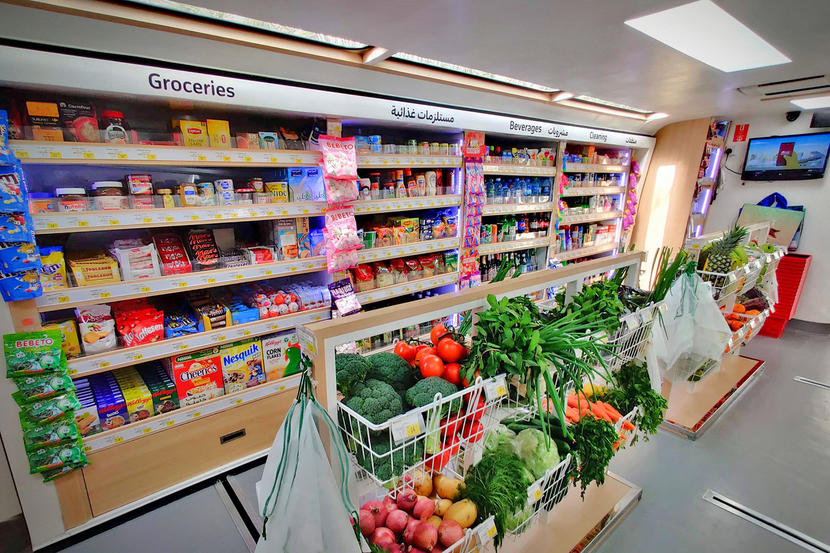 Similarly, Carrefour is another option offering a range of groceries from cupboard food to fresh items, home and cleaning stock and baby products. They've currently got bulk buying deals to help you save, so make the most of it.
Order at www.carrefouruae.com.
Bawiq
At Bawiq, you can get your groceries however big or small as there is no minimum spend required. They have all of your basic necessities so fill your basket, schedule a time and wait for your food to come to you.
Download the app to order at www.bawiq.com.
Quality Food
Quality Food has got you covered for all fruit, vegetables, frozen goods and other staple items you may need at home. There is no minimum spend for Abu Dhabi orders but you will have to pay a Dhs35 charge for any orders under Dhs150.
Order at www.qualityfood.ae.
Springbok
In need of some meat? Springbok butcher offer a selection of fresh frozen meats for you to get delivered to your home right now. Cut from Australian and South African beef, they have meats that have already been marinated as well as barbecue and steak options that are ready to be cooked as soon as they arrive.
Order at www.springbokbutchery.com.
Be the first to get all the latest Abu Dhabi news, reviews and deals into your inbox by signing up to our free
newsletter
,
click here to sign up
.