The switch from 'the most wonderful time of the year' to arguably the most woeful time of the year can happen quicker than flicking those Christmas lights off at Yuletide's end. Back to life, back to reality (thanks, Soul II Soul, we know what you were getting at). "However do you want me?" Well, happy, for one. "However do you need me?" Well, fully functioning and ready to make the best of 2020, that's how.

We'll never be ones to preach. And while we're fully aware the new year can give you the chance to make life-changing decisions that could impact your next 12 months, we say ease yourselves into the next decade.

Our experts have put together a (hopefully) easily achievable four-week plan to help you be more healthy, save some money, declutter your life and genuinely have a joyous January – free from all the usual post-Christmas trimmings of guilt fuelled by gluttony. New year, new you? Now's not the time to be glib, thanks very much...

STEP 1
One, erm, step at a time
We asked three experts in the fields of health, fitness and wellbeing (we would call them 'lifestyle gurus' but we hate that term) to give us an easy-to-follow, step-by-step guide to how you could start living better by the end of January.
Who are they..?
A functional medicine specialist, Dr Nasr Al Jafari is the medical director at DNA Health & Wellness Clinic (dnahealthcorp.com). He offers a broad scope of cutting-edge treatment strategies for both adults and children to help tackle conditions ranging from diabetes and obesity through to autism and dementia.

Khushbu Thadani is a nutritionist and life coach who set up her own wellness consulting business, K Weigh (kthadani.com), back in 2013 having herself overcome childhood obesity. Since then she has worked with hundreds of individuals across the globe to help them transform their diet, body and overall lifestyle.

A familiar face to viewers in the Middle East, especially those from the South Asian diaspora, Uma Ghosh has been in the TV industry for 14 years. As a certified health and wellness coach, you can find her sharing her knowledge on these topics and a wealth of others associated with it on her pet project, The UMA Show (theumashow.com).
What's their plan..?
Our trio of experts were largely in agreement about the small lifestyle changes that we can all make this month. Here's what they came up with…

WEEK 1
Nurture your relationships with family and friends
Dr Nasr says: "Relationships matter. People live healthier and longer if they possess strong social relationships. My top tip: be proactive. Send handwritten messages, or thoughtful gifts. Call up friends and be there for them in times of need. Take time to talk things through openly and honestly."

Khushbu adds: "Whether it's through social media platforms or messaging apps, we're slowly losing the art of communication. As humans, our basic primal needs involve connection, human contact and a sense of belonging. Commit to calling three friends this week… we all have five minutes to spare."
Care for your gut
Dr Nasr says: "More than 2,000 years ago, Hippocrates said, 'All disease begins in the gut.' Only now are we beginning to understand that the gastrointestinal system is central to health and disease. You should eat until you are satisfied but eat less often; chew your food as this will help digestion; don't snack – grazing is for cows; and eat more mindfully (i.e. not at your computer or on the way to your next meeting)."

Uma believes you should start cooking your own meals, adding: "This is a big one. The biggest benefit of this is that you know exactly what is going into the food that will enter your body so you can choose correctly and consciously. It also brings families together and cooking can be quite therapeutic, too."
Give thanks
Khushbu says: "Studies show that every time we express gratitude, our brain releases feel-good neurotransmitters including dopamine, serotonin and endorphins. Spend three to five minutes at the start of your day to note down all that you are grateful for, even if it's just that first cup of coffee."

Dr Nasr adds: "Keeping a gratitude journal leads to improved psychological and physical wellbeing. Grateful people are also far more likely to take care of their own health and help others. The main thing is to just get started: set aside time each day to write down up to five things you are feeling grateful for that day. Don't just go through the motions. Go for depth over breadth."
WEEK 2
Drink more water
Uma says: "A hydrated body is more energetic, focused and clean. Hydration helps us to detoxify the body, maintain regularity, boost the immune system, assists you in losing weight, heals aches and pains, and puts you in a better mood."

Khushbu adds: "Especially as our bodies are made up of 60 per cent water, even mild dehydration can create illness symptoms including constipation, fatigue and mental fog. Invest in a reusable water bottle and aim to drink at least two litres of water daily."
Get more sleep
Dr Nasr says: "Give yourself a non-negotiable chance of eight hours' sleep per night. Good, healthy, restorative sleep is vital. Important metabolic operations happen during sleep, like the making of biochemicals, the parsing of neuronal circuits, and the release of hormones. Make sleep a priority. You should keep the temperature down in your bedroom, not eat late, have a hot shower before bed, reduce ambient lighting in the evening and avoid any screen time within one hour of
going to bed."

Uma adds: "Over time, skimping on sleep can mess up more than just your morning mood. Studies show getting quality sleep on a regular basis can help improve all sorts of issues, from your blood sugar to your workouts to your brain activity. It can also improve decision-making capabilities and boost energy and immunity."
Move your body
Dr Nasr says: "Rather than obsessing about which type of gym class you're going to attend, think about just moving more.

Hunter-gatherer tribes walked between 10 to 15km a day on average, so if you're managing the magic 10,000 steps – or approximately 8km – then you're well on your way to moving like our ancestors did."

Khushbu adds: "Whether it's jogging, walking, lifting weights, yoga, Pilates or dance, there's no denying the benefits that added movement creates for our overall health. Rather than focus on the workout that burns the most calories, choose an exercise that you actually enjoy doing and can commit to doing at least three to four times a week."
WEEK 3
Be more mindful
Uma says: "There are thousands of studies that have shown mindfulness meditation can positively impact mental and physical health. Whether it's by reducing stress, improving sleep, increasing focus, or improving relationships, research shows mindfulness works. I suggest starting small – even sitting still for five minutes to start with can be a big step towards feeling centred."

Dr Nasr adds: "Stress is implicated in a host of health problems, from interfering with a good night's sleep to bringing on an attack of a condition or disease. Therefore being mindful is incredibly important. If you only have five minutes to spare you can calm your mind with: deep breathing; meditating; sitting still; stretching; going for a walk; or making a cup of tea."

Explore nature
Dr Nasr says: "Our positive connection to nature, including low stress and high spirits, has evolved innately. Immersion in nature speeds healing and acts as an antidote for many ailments. In short, being in nature has a powerful positive effect on the mind, body and spirit."

Khushbu adds: "Spending time in nature has shown to lower stress, improve immunity and boost overall mental and physical wellbeing. Aim to spend at least two hours doing so each week."
Stop staring at your phone
Uma says: "I don't believe in digital detoxes as they are not practical in the modern world, but start by cutting out 30 minutes of daily phone use and then increase it. Don't wake up and immediately pick up the phone, keep an allocated time to check social media, put the phone away two hours before sleeping."

Khushbu adds: "Experts note a key reason why this simple habit is extremely effective is because the blue light in cellular devices alters the production of melatonin, the hormone associated with restful sleep – and better sleep means better functioning."
WEEK 4
Go for a check-up
Dr Nasr says: "Modern life dictates that we're increasingly time poor, therefore our own health can often take a back seat. Why willingly sleep-walk into illness and chronic disease when a simple annual medical may provide the early warning signs to prevent ill health before it starts?"
Declutter (more on this later)
Khushbu says: "Studies have identified a link between the stress hormone cortisol and clutter. Our physical space also tends to act as a reflection of our inner state – i.e. a disorganised home (or office/car/desk) mirrors a disorganised mind. Declutter at least one of your physical spaces in order to create clarity and increase your attention span."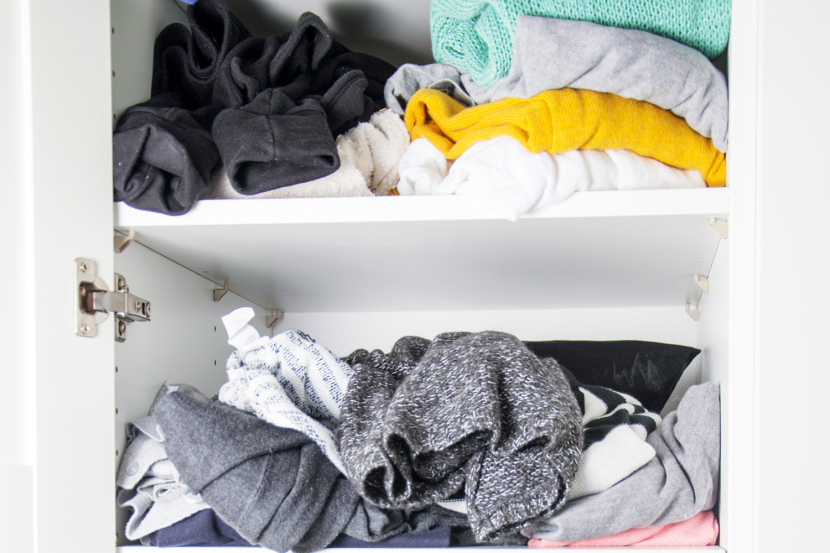 Uma adds: "Start with a few things from your wardrobe. Discard what you have not worn for over a year and do the same exercise every month before moving on to books, make-up, sports equipment and old electronic goods you don't use any more."
Give something back
Uma says: "Not just money but make time to do something that makes someone else happy.

A small act of kindness goes a long way."

Dr Nasr adds: "The most powerful antidepressant is taking care of other people. The very act of caring for something outside yourself, thus directing your energy away from obsessing over your own concerns, has significant health benefits. Try and volunteer for a cause close to your heart, even if it's just for an hour a week."

GET THAT NEW LOOK WITH THE STYLE DOCTORS
"Doctor, this patient is desperate need of a makeover." These guys will be your emergency service when it comes to having a new look for 2020. For a fee they'll come to your house, try not to laugh at those horrendous Hawaiian shirts you've been hanging on to and provide a much-needed style overhaul.
From Dhs1,700 (styledoctors.com).


STEP 2
Eat well, train hard, burn less money
For easy ways to change your diet, lose those excess festive pounds and save a dirham or two while doing so, look no further than these healthy options.
CALORIE-COUNTING CAFÉS
Poké San by Shigeki Iimura
Part of a trio of exciting new venues at Nation Towers, Poké San is chef Shigeki Iimura's vision of how this humble yet increasingly popular Hawaiian staple should taste. Diners are given the option to create their dream team of toppings for their poké, while the signature burritos will have you feeling ever so hale and hearty.
Open daily 10am-10.30pm. Nation Galleria, West Corniche (02 333 8288).

Café 302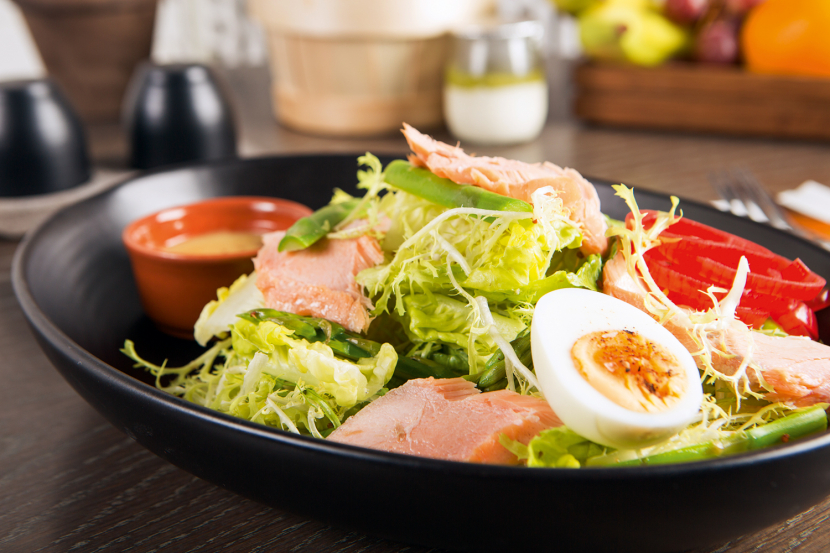 Time Out Abu Dhabi's reigning Best Café might have won us over with its hot and chilled coffee creations but not dabbling in dinner here would be truly criminal. As you'd expect from such a hipster hangout, vegans are well catered for, especially on a Thursday night thanks to the plant-based buffet spread it puts on. It's not dining by numbers at 302.
Open daily 6am-11pm. Al Maha Arjaan by Rotana, Hamdan Street, Al Markaziyah (02 610 6666).


Gossip Café
Should you tear your eyes away from the cakes you can enjoy some seriously wholesome eating here. The Healthy Start menu offers offers a smashing signature granola, which looks and tastes great, and the egg-based offerings include a phenomenal shakshuka. We're not ones to Gossip but we'll talk loudly behind this place's back – singing its praises, of course. There's a branch in Abu Dhabi, too.
The Galleria Al Maryah Island (02 677 7520).

NEW GYMS
ABU DHABI
Seven Wellness
The wellness studio has been running free outdoor yoga sessions in Umm Al Emarat Park and Reem Central Park for a couple of months now, and the official opening of its very pretty and Insta-worthy studio on Reem Island is just around the corner. If your new year's resolution is to look after yourself more and dedicate some 'me time' then this place of self-discovery and reflection could be your new favourite hangout. As well as offering space to practice meditation and breathing exercises, the class schedule includes swing yoga, pilates and various sessions and talks from guest teachers.
Open from Jan. Reem Island (054 407 5405).
DUBAI
F45
This fitness sensation from Down Under is branching out to DIFC, offering a gateway to a healthier, happier you. Promising a full-on workout in 45 minutes (those of us who've been subbed at half-time in a football match will know how that feels), F45's mix of circuit and HIIT sessions will, ahem, hit the spot.Head along on opening day (January 10) to enjoy some added extras and there's also a free one-week trial with the app.
Opens Jan 10. Park Towers, DIFC, Dubai (055 631 8370).
Fitness First
A staple of the UK gym scene, Fitness First is now planting its roots on the Palm Jumeirah. Its Nakheel Mall venue will showcase five concepts brand new to the chain: KUBE, BOX, SPIN, Hot Studio and GX Studio. Unsure if you really need to make a change? The new 3D body scanner will show you precisely why you should put fitness first in 2020.
Free trial available. Open Sun-Thu 6am-11pm, Fri-Sat 7am-9pm. Nakheel Mall, Palm Jumeirah, Dubai (04 572 6168).

HEALTHY FOOD DELIVERY
Kcal
Perfect for those days when even the thought of cracking an egg makes your head hurt, Kcal has been serving the UAE's healthy needs for almost a decade. It might have branched out into food boxes and ready meals recently but its bountiful bowls are what we'll always call them up for (or just order them online when we've lost our voices from karaoke the night before).
Various locations across the UAE (600 595 955).

Nolu's
Over the years Nolu's has become the best friend with culinary cunning we never had. Countless awards are evidence of just how comforting we find this place. And though its beautiful breakfasts are what the local foodies lap up mostly, the range of organic and healthy dishes it will deliver to your door make this Afghani-Californian eatery our ICFE (in case of food emergency).
Open daily 9am-11pm. Al Bandar, Al Raha Beach, Abu Dhabi (02 557 9500).
Soulfull
A balanced diet has rarely been more accessible than at Soulfull. And with 90 per cent of its ingredients being delivered daily, you know this stuff is as fresh as a daisy. They don't bother with basic calorie counting here, instead offering you a handy to guide to the amount of actual nutrients you'll be getting from each lovingly prepared dish. Kale, chicken and halloumi salad? Yes please.
Delivers Sun-Thu 8am-midnight, Fri-Sat 10am-midnight. Various outlets in Abu Dhabi and Dubai (800 7685).
CHEAP FIT
Classpass
We're well aware joining a gym that's neither near your home nor on the way back to it from work is counter-intuitive. But classpass has so many discounted deals at venues across the UAE that you'll never be more than a 1kg weight's throw from a session you might enjoy. Plus, if you sign up now you'll get a month's pass for free. Now that's class…
Various locations across the UAE (classpass.com).

STEP 3
Veganuary
Veganism is big business and arguably the fastest-growing food market out there. Thanks to 'Veganuary' you can try before you buy into it, especially given some popular UAE establishments have already done so. Not only is it good for you, it's good for the planet, too. Here's how to join the meat-free revolution...

EAT IN
Bareburger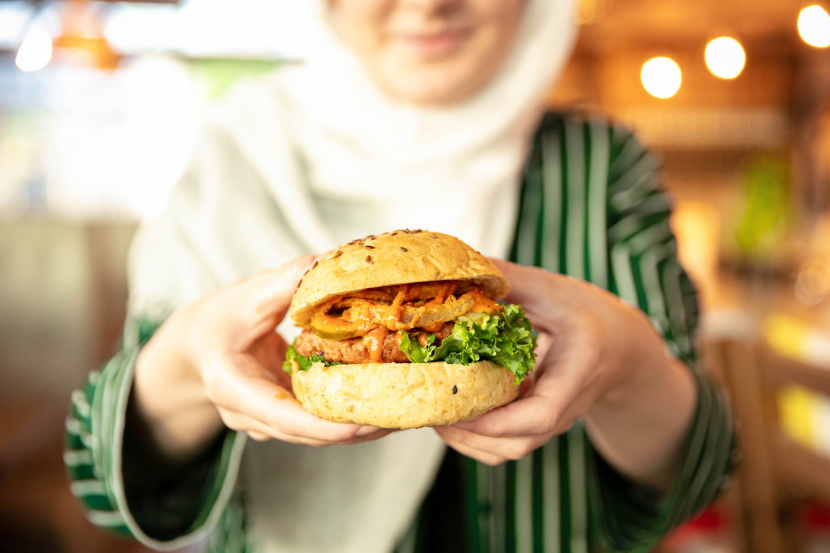 We wholly appreciate that making meat obsolete from your diet could be a bit of a push, particularly when it comes to that once-monthly treat of a beef patty grilled (or broiled) to perfection. Bareburger is a revelation, though, and thanks to its Beyond Burger has converted many a carnivore to its plant-based planet-saving ways.
Open daily, 8am-midnight. Marina Mall, Abu Dhabi (02 441 1723).

Wild & The Moon
Already a fans' favourite in Dubai's Al Quoz, Wild & The Moon's landing at Qasr Al Hosn in September opened the eyes of countless Cultural Foundation visitors to another new way of thinking. Just one bite of the wild tagine or chilli sin carne will have you howling with laughter at your old self for ever thinking veganism was just a fad.
Open Sat-Thu 9am-8pm; Fri 10am-10pm. The Cultural Foundation, Qasr Al Hosn, between Zayed the First Street and Hamdan Street (056 188 4073).
EAT EVERYWHERE
Bloom Vegan Kitchen
The sheer lengths (and breadths) that Héloïse Lambert and her crew will go to in delivering healthy and tasty plant-based food to the UAE is hugely admirable in itself (Al Ain, Ajman, RAK, Sharjah, Abu Dhabi and Dubai are all covered) but once you dig into her Rainbow Pad Thai or Quesadillas Locas, you'll soon realise why Bloom is flourishing.
Order via Uber Eats, Careem Now, Talabat or Zomato (bloomvegankitchen.com).
EAT TO A PLAN
Veganity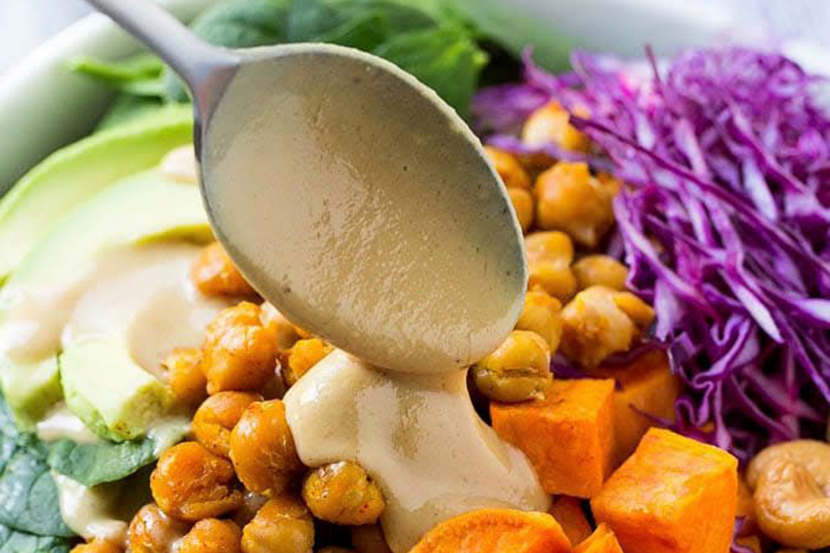 We've all had times when the mere thought of food shopping at the weekend because we've forgotten to do a 'big shop' has bitten us hard. Veganity will defuse such despair, bringing you a box of hearty food to your door offering four diet plans depending on what your goals are. Finding that wok buried somewhere in a cupboard will be our first, though. There's even now a huge dine-in branch in Dubai's City Walk.
From Dhs2,500 a month (myveganity.com).
EAT ON A WHIM
Carluccio's
Given its innate ability to bring the best out of even the most simple ingredients, Italian food always lent itself to the meat-free movement. And with its vegan menu including spaghetti 'Gustosi', bruschetta, plant-based penne arrabiata and vegetable risotto, this popular chain is still doing Signor Antonio proud while broadening its allure.
Various locations across the UAE (800 73663).
Freedom Pizza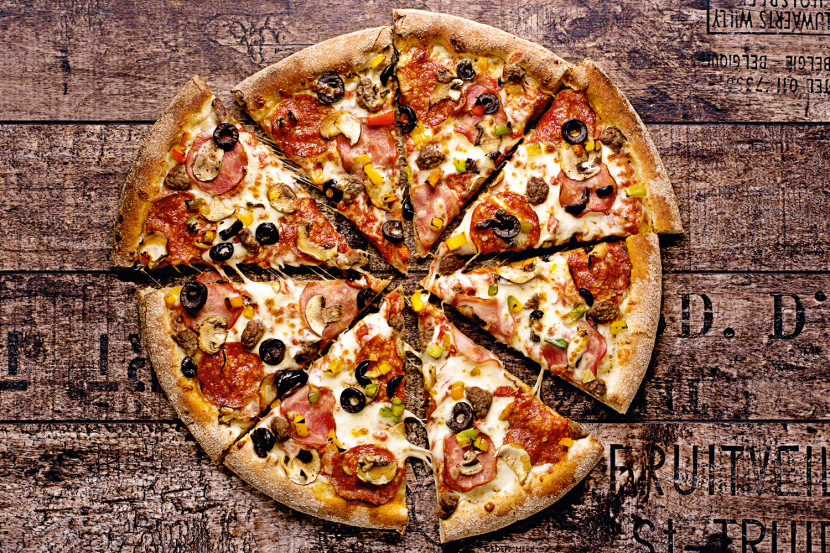 Few pizza places have embraced veganism as much as Freedom. We've always loved its bordering-on-the-barmy creations but when it tossed not one but three meat-less options, we knew it was creating a new crust-based culture. Beyond Pizza, Free-Gan or Viva Las Vegans – this is an end-of-the-month treat that will be truly liberating.
Various locations across the UAE (freedompizza.ae).
STEP 4
Stop it and tidy up
Shelina Jokhiya founded DeCluttr Me www.decluttrme.com and @decluttrme on Instagram) back in 2013 with the aim of helping the good people of the UAE to organise and declutter their homes and offices. It is the nation's only licenced company offering such services. Here she offers her top tips on how to make 2020 the year of clutter-free…
"My motto is always that you should be able to find anything and everything in your home within five seconds or less. If you cannot find something, then there is a problem with your system and/or you have too much clutter.

"To reduce the clutter, start with micro decluttering – spend ten to 15 minutes a day decluttering and organising a small area of your home such as one row of your bookshelf or a drawer in your wardrobe. Once you have finished that area, move on to the next one and then the next. Very soon you will have decluttered areas without feeling totally overwhelmed.

"If you buy one thing, remove two others from your house. Preferably remove the same type of item such as a dress or piece of crockery so you can make more than enough room for your new one.

"Keep a reusable/paper bag in your wardrobe. Every time you open your wardrobe and see something that doesn't fit, look good or has never been worn (and even still has the tags on them) throw the item in the bag. When it's full, donate the items to charity.

"Once you have decluttered, don't just leave the items in the spare room or in a storage room gathering dust. Donate them immediately to get the clutter out of your home once and for all. Don't waste your money on storage boxes and furniture for your items until you have decluttered first. Once you have decluttered you can see what you actually need to keep your home organised.

"Don't have a junk drawer, it's a haven for clutter. Childproof-lock it, tape it or even screw it shut – just don't have one."
PROFIT, OR NON-PROFIT
Bee'ah 'you call we haul'
Forward-thinking as ever, the fantastic folk of Sharjah offer residents a way to dispense of their unwanted furniture and other goods deserving of a new home. Just go to the website, tell them what you'd like to recycle and they'll come and do the rest.
beeah.ae/en/you-call-we-haul.
Share your blessing
This Emirates Red Crescent programme has been backed by moving company E-Movers for the last few years and helps you do the decent thing with the sofas, chairs and lazy boys you no longer require, passing them on to needy local families in Abu Dhabi. You can also donate the clothes you've culled from your wardrobe.
emoversuae.com/emirates-red-crescent/.


STEP 5
Have a healthy bank balance
Experts' top tips Who are they..?
Debbie Steedman is the co-founder of Shop Well For Less UAE, a Facebook community with more than 20,000 members. A long-term Dubai-dweller, she's dedicated to finding money-saving tips and tricks for UAE residents and is a frequent guest on Dubai Eye.
What is their best advice..?
• Keep a log of money that you spend, write everything down or use one of the many apps that are available on the market.

• If you're renting, look at downsizing or moving to a cheaper area. Rents have come down dramatically in the last year.

• Take a look at motoring expenses, changing your gas guzzler for a smaller option can half your expenses.

• Cut the daily cup of coffee from your favourite shop, this can save you up to Dhs5,000 in a year.

• Take your own lunch to work, or alternatively, take something that can be prepared at your workplace.

• Cut down on using meat, look at cooking a few meat-free options every week.

• Make the most of the bargains on voucher apps such as Groupon.

• Look at supermarket own brands. They are often a lot cheaper than some of the many imported alternatives.

• Shop around, if you have the time. Choithrams has a discount day every Tuesday and Carrefour gives extra points when buying their own brand products on Tuesdays, too.

• Don't waste money on fancy cleaning products. Buy environmentally-friendly products that can do a good job. Check out Viva Supermarkets, they are definitely the cheapest around currently.
Be the first to get all the latest Abu Dhabi news, reviews and deals into your inbox by signing up to our free
newsletter
,
click here to sign up
.