Malls are great. You won't find an argument from Time Out on that front. Whether you're looking for the latest electronics, international fashion brands or just an indoor ski slope or giant shark-filled aquarium they tick all the shopping boxes.

But, if a shopping mall is the retail therapy equivalent of a pristine hospital with immaculate conditions and all the mod cons, then sometimes it is nice to find something a little more holistic. Smaller, more independent, quirky and with a bit of an element of surprise.

We'd say a market is akin to an aromatherapy massage with a favourite Reiki practitioner. Outside. And probably within bead-flicking distance of a food truck or two.

From occasional pop-ups to permanent fixtures offering community activities and as much in the way of entertainment and browsing potential as possible, the UAE is home to some incredible markets.

Yes, there are the traditional souks to explore, but while the weather is cooler you should step outside and take a look at some of these markets in the UAE. You've had the whole summer to work on those haggling skills so it's high time you put them to the test.

ABU DHABI
Abu Dhabi Flea Market
Although the city's biggest second-hand sale hasn't officially announced its return yet, surely it can only be a matter of time before it does. Before summer, you could find an array of vendors selling their wares at Central Plaza in Al Reef Downtown. And as Dubai dates have been released we're hoping to be able to bag a bargain again soon.
USP: Never the same twice.
Times and locations to be announced. Abu Dhabi Flea Market, www.abudhabi-fleamarket.com (055 886 8639).
Al Ain Camel Market
You're very unlikely to find artisan cupcakes or Instagram-friendly cushion covers here, but you can pick up a camel. On balance we'd say that is a win if you have the space in your garden and expertise to handle one.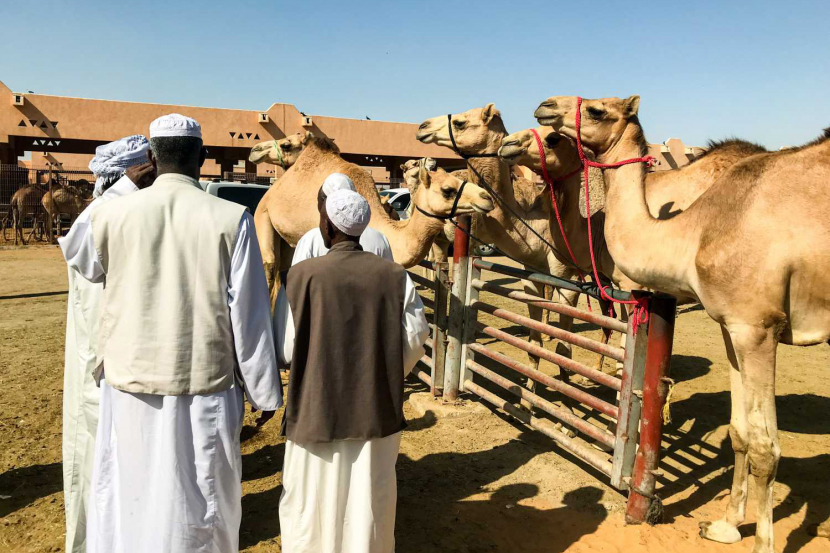 USP: Where else can you buy an actual camel? We'll wait for your answer.
Sat-Thu (except Mon), 6am-7pm, Fri, 3pm-5pm. Al Ain Camel Market, Zayed Bin Sultan Road, Al Ain.

Deerfields Farmers' Market
The fruit that you let go off in the bowl in your kitchen and the vegetables that turn to mush in that compartment at the bottom of your fridge have to come from somewhere. And if you make a special trip out to this community farmers' market at the Deerfields Mall you'll be more likely to actually eat said goods in the first place. Delight in the fact they are organically grown by local farmers registered with the Abu Dhabi Agricultural and Food Safety Authority and make ambitious plans to start making your own soup with all that farm-fresh produce.
USP: A cardboard box full to the brim with chemical-free and genuinely delicious food.
Fri-Sat, from 4pm. Deerfields Mall, Al Shahama Road, www.deerfieldsmall.com (02 501 0826).
Ripe Market
Not content with dominating the Dubai market scene, the organic-loving folk at Ripe score very highly for their successful Umm Al Emarat Park offering. As expected there is all the fruit and veg you can stagger out with, plus a lot of love for local makers of fashion, art, home décor, jewellery, collectables and more. A foodie village on the Great Lawn area will keep you well fed and an entertainment programme is aimed at keeping those easily bored little ones happy.
USP: Atmosphere. There's just something about an acoustic guitar strumming in the background when you're buying a detox juice and hipster bracelet to give you a satisfyingly smug glow.
Sat 3pm-9pm. Umm Al Emarat Park, www.ripeme.com (04 315 7000).
DUBAI
Arte Market
Like The Avengers, or a cheese platter, this is a collective that proves a whole can be greater than the sum of its parts. The ever-evolving team behind the makers' market are proud of the slogan "We make what we sell". The arty types can be found at events across the city, both indoors and out, and are hard to pin down to any one category of artisanal vendor. You're as likely to find a cupcake baker and jeweller as a greeting card designer, ceramicist or painter. Everything is made by creatives in the city and you can find gorgeous little nick-nacks for yourself or gifts for friends and relatives.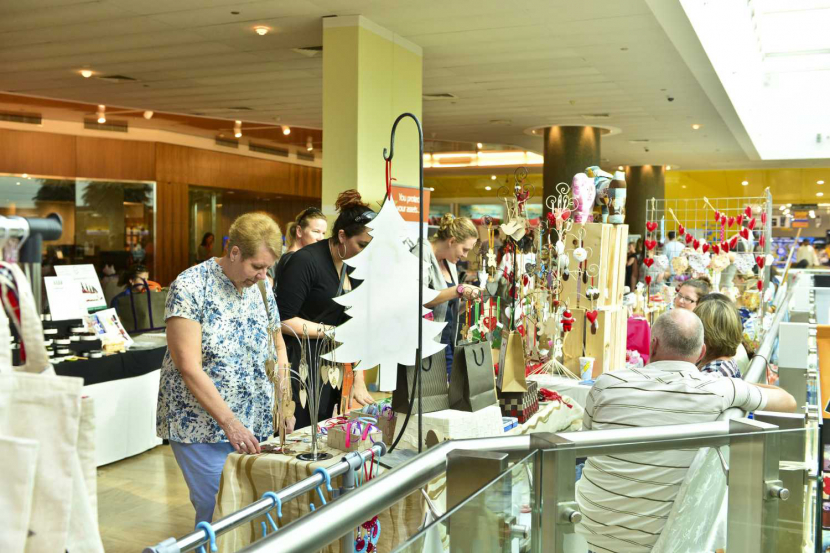 USP: Variety is the watchword here. Everything is handmade, but without strict guidelines the creativity of vendors is set free, making for a more personal touch than in malls. We've seen some pretty earrings, but you might like some trendy prints. Something, as they say, for everyone.
Various times and locations. The Makers' Market, www.arte.ae (050 458 9411).
Bounty Beets
When is a market not a market? When it is a ladies' night in disguise, of course! The clever folks behind the Tied Up With String pop up, literally, at casual dining restaurant Bounty Beets once a week to show off their vast and exciting market skills. The community spirited spot has lots in the way of networking and social events, but for a hit of retail-friendly Tuesday night fun you won't get better than this cool event.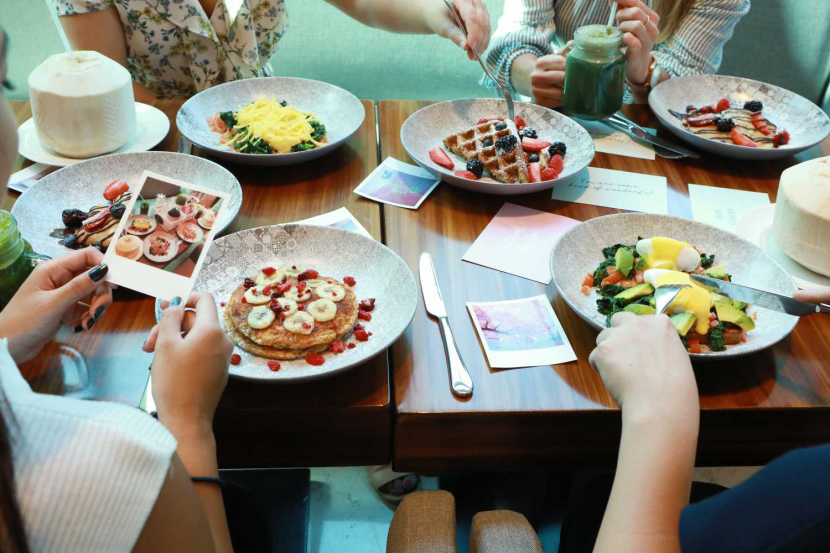 USP: It is a ladies' night so there is a distinct social element to this market, but you can access cute jewels and female fashions while you're at it.
Tuesdays, 5pm-9pm. Le Méridien Mina Seyahi, Dubai Marina, www.tiedupwithstring.ae (056 531 6920).
Dubai Flea Market
Another nomadic market that shifts around town (at the time of going to press sessions of this is long-term favourite were planned in both Zabeel and JLT parks). It's a kind of giant car boot sale where you can buy and also sell pre-loved items. Great for rummaging around expats' unwanted treasures, you're likely to find a mountain of paperback books, household items, toys and games plus loads of top brand clothing for just a few dirhams.
USP: Randomness is a quality often overlooked by malls. Unless you're shopping at the delightfully eccentric Dragon Mart, of course. Here, dressing gowns, tennis racquets, classic TV box sets and cult figurines rub shoulders with designer shirts and kitchen gadgets. Find some bargains.
Various times and locations. Dubai Flea Market, www.dubai-fleamarket.com (055 886 8939).
Farmers' Market on The Terrace
Who would have thought that the sight of a crooked courgette, a few wonky sticks of celery and tomatoes of various shades, shapes and sizes would inspire actual cheers. But through kale-stuffed mouths healthy eaters across the city rejoiced when news broke at the end of October about the return of this popular Business Bay farmers' market. From November until May there will be locally grown organic and fresh fruit and vegetables sold directly from farmers as well as food and drinks made from scratch by local artisans. It's a very happy time for all. USP: Look out for vegetables you don't know the names of and only vaguely recognise. Then buy one of each.
Fri-Sat, 7am-1pm. Bay Avenue Park, Business Bay, www.facebook.com/thefarmersmarketontheterrace.
Reform Social and Grill
As well as serving up some of the city's best pub food and breakfasts, this Lakes watering hole runs some of Dubai's finest events. Take its weekly pop-up markets, for example. Organised by market company Tied Up With String they specialise in fashion from homegrown designers and creators. Every weekend there will be vendors looking to sell hand-picked and bespoke items right on the pub's lawns. USP: Brilliant grub, including a rather special roast or a decent pie, with a little retail therapy on the side.
Fri noon-6pm; Sat noon-8pm. Tied Up with Reform, Reform Social and Grill, The Lakes, www.reformsocialgrill.ae (04 454 2638).
Ripe Market
One of Dubai's finest attractions of any kind, never mind just markets, has had a nomadic existence over the years and moved around a fair bit, but it seems it has finally found a very pleasant and permanent home at Academy Park. That means that every Friday and Saturday throughout the cooler months you will find craftmakers flogging their stuff. There are occasional themes, too, with a recent African focus and a likely festive spin expected towards December, but the general consensus is that these are supreme makers and crafty types hawking bespoke giftware. Ripe was originally founded on the notion of selling organic food and veg from a well-known farm shop so there is a healthy spirit to proceedings. However, it is now just as famed for the trinkets and pre-loved clothing on sale. Entertainment comes in the shape of craft lessons, face-painting, live music and even open mic for budding performers.
USP: The most canine-friendly retail experience in the city has its own dedicated doggie park, meaning family pets have never been so excited to be taken to an organic vegetable sale.
Fri 9am-7pm; Sat 10am-7pm. Academy Park, Umm Suqeim, www.ripeme.com (04 315 7000).

Time Out Market Dubai
At Time Out we love markets so much, we're planning to open our very own right here in Dubai. At the end of 2020 at Souk Al Bahar we'll be curating the best the city has to offer in a 30,000sq ft food and culture market. Following in the footsteps of Time Out Markets in Lisbon, New York and Miami, Time Out Market Dubai will bring food and culture from all over the city to a leisure and dining environment near you.
Visit www.timeoutmarket.com for more information.
Be the first to get all the latest Abu Dhabi news, reviews and deals into your inbox by signing up to our free
newsletter
,
click here to sign up
.