Since we've moved to Abu Dhabi, we've eaten more delicious food then we have done in our entire lives. Here you can find incredible delicacies from all around the globe, served everywhere from high-end restaurants in fancy hotels to food trucks in empty carparks.

But we've just entered what we think is one of the best times of the year here in the capital: the Abu Dhabi Culinary Season.

Running from now until December 14, the city is about to be inundated with foodie events, promotions, offers, competitions and various activities, and it all sounds really rather wonderful.

So here's our guide to everything you should check out during the tastiest season in Abu Dhabi.

YAS MEGA MELA
Full of vibrant colours, amazing natural wonders and not to mention some of the best food in the world, India is one of the most exciting countries we can think of.

This weekend the region's biggest Indian lifestyle, cultural and Bollywood festival is taking place on Yas Island, and you really need to go and check it out.

Yas Mega Mela Festival is running from Thursday October 31 until Saturday November 2, and the packed programme features cultural performances, activities, celebrity appearances, art and last but not least, lots of delicious Indian street food.

If you're obsessed with the glitzy and exciting world of Bollywood, then you'll have to try hard to keep your cool when you see the line-up of celebrity guests.

Singers Junaid Currimbhoy, Kanika Kapoor, and Ankit Tiwari will be making appearances, and if you fancy adding some colourful Indian style to your own home or wardrobe, you'll find lots of stylish clothes, jewellery and homeware to browse.

As this is Abu Dhabi Culinary Season, there's a big focus on food. You can head to the Chef's Kitchen where culinary masters Vicky Ratnani, Sandeep Sreedharan and Sanjay Thakur will be doing live demonstrations, showcasing their signature dishes, and sharing their latest recipes and cooking techniques.

You can also feast on a huge range of authentic Indian snacks, meals and sweets in the Taste India Experience, so we recommend arriving hungry.

Here you'll find authentic bites like jalebis, kulfis, chaat, Bombay sandwiches and many more tasty morsels.

While you are munching away you can marvel at the traditional bhangra and dhol drumming performances by dance group Pure Bhangra, and kids' can involved with the cricket academy, competitions, classes and various fun activities on offer.

We all know that Diwali is all about bright colours, so each day will also end with a massive fireworks display over Yas Island.

You can get access to all this for Dhs20, while children under 16 will get in for free.

If you're looking to celebrate Diwali and experience some of the best food that India has to offer, Yas Mega Mela is the place to be.
Dhs20 (general admission), free (children under 16). Oct 31 4pm-11pm, Nov 1-2 2pm-11pm. du Arena, Yas Island, www.yasmegamela.ae.

TASTEMASTER SERIES
Foodies will be beside themselves with excitement about this series of events.

Between now and December 6, The Tastemaster Series is bringing a line-up of world-renowned Michelin-starred chefs to various fine-dining restaurants across the capital, and each culinary master is creating a menu of special dishes just for us.

You'll also have the chance to chat with the chefs themselves and pick up a few tips.

First to treat us to some tasty plates is French chef Nicolas Isnard, who will be serving a six-course menu at Bord Eau at the Shangri-La Hotel from October 30 to November 1 and Chinese chef Liu Wai-Yeong, who will also be at the Shangri-La Hotel from November 21 to 23.
Prices vary. Until Dec 6. Various locations, including the Shangri-La Hotel, Qaryat Al Beri, Abu Dhabi, Khor Al Maqta (02 509 8555).

TASTE OF ABU DHABI 2019
There's always loads going on in the capital of the UAE, but still there are few events that we look forward to more than Taste of Abu Dhabi.

The huge food festival will be back at du Arena on Yas Island from November 7 to 9, and to say we're excited is definitely an understatement.

Featuring celebrity chefs, cooking competitions, food from some of the city's best restaurants and live music, it's really quite hard to know where to even start with all the amazing features. So roll up your sleeves and get ready to dig in.

Baking
As the latest season of British television show The Great British Bake Off starts to draw to a close, many of you might be starting to panic about where you will be getting your next baking fix from.

We never fear, the Big Baking Tent by ICCA will be back this year with patissier Eric Lanlard on hand to run masterclasses for baking enthusiasts (and beginners, of course). On Saturday November 9 the ICCA Big Bake Off Competition Final will be held here and a variety of other local and international pastry experts, including Karim Bourgi, will also be appearing throughout the event.

Bourgi says: "I'm really looking forward to Taste of Abu Dhabi. I will be demonstrating two of my favorite desserts at the Big Baking Tent and also hosting fun challenges with aspiring chefs at the Al Ain Farms and Kibsons Cooking Challenge."

Celebrity Chefs
You can watch the masters at work and take home some handy tips and tricks in the Crate & Barrel Chef's Theatre. The big culinary names appearing here include French chef Jean Christophe Novelli, Australian chef, author, restauranteur and MasterChef UK judge John Torode, author and vlogger Assia Othman, Indian chef and restauranteur Kunal Kapur; international bestselling author Annabel Karmel and artisan pastry chef Karim Bourgi.

There's also the chance to cook alongside the big names and win some prizes in the Al Ain Farms & Kibsons Cooking Challenge. So if you're rather skilled in the kitchen, this could be your time to shine.

Some of the chefs are returning names but for some, like Annabel Karmel, it is their first time. The author says: "At Taste of Abu Dhabi, I'll be doing two cookery demonstrations - one at the Chef's Theatre and one specifically with kids. I will also be sharing some of my favourite recipes and my top cooking tips. This will be my first time at Taste of Abu Dhabi, so I'm really excited and looking forward to meeting everyone."

Kids
Anyone under 12 gets into the festival for free (lucky things), and there's loads to keep them entertained. The kids' zone features arts and crafts, inflatables, face painting and even a free trampolining station set up by BOUNCE.

Music
The event will feature two huge headline acts. English reggae and pop band UB40 will kick off the festival on Thursday November 7 with a selection of classic hits such as Food For Thought, One In Ten and I Can't Help Falling In Love With You.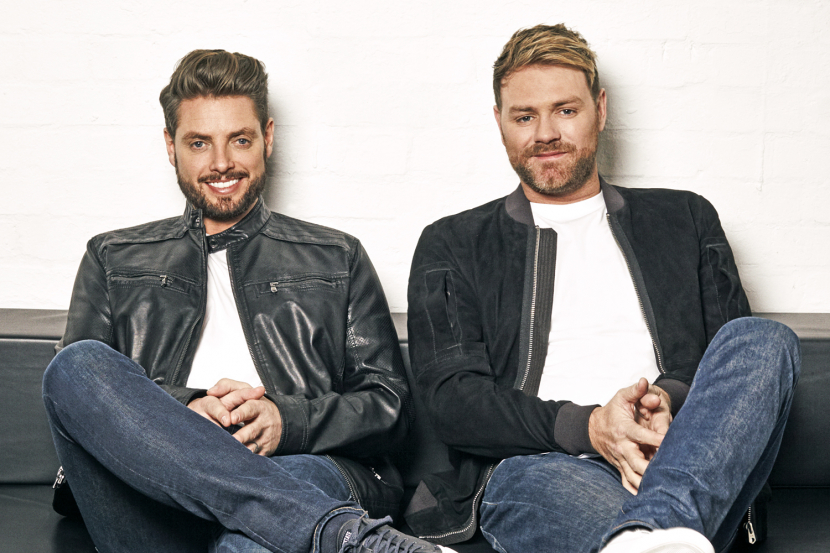 Then on the Friday, every '90s child will be in their element as the boyband supergroup Boyzlife (featuring Keith Duffy from Boyzone and Brian McFadden from Westlife), will be performing a selection of the two band's biggest tunes like Flying Without Wings, No Matter What, I Love The Way You Love Me and Love Me For A Reason (anyone else suddenly feel like a giddy teenager?).

Local bands will also be performing throughout the weekend.

New for 2019
If you went to the event last year, don't think you've seen it all because the organisers have added a few new additions.

Firstly, the International Food Sampling Pavilion sounds like the best place in the world. Because if there's one thing we like more than eating delicious food, it's eating delicious food for free. Head inside the big pavilion and you can sample delicacies from around the globe and organic and locally-sourced produce like honey, dates, juices, arabic sweets, biscuits and coffee to taste at the pop-up stalls.

An Emirati Flavours Pavilion has been added too, and here you'll be able to watch cooking demonstrations from Emirati chefs, learn about local traditions, sample dates and Arabic coffee and browse homemade crafts.

Plus, for the first time ever you can also take part in drink tasting experiences in the new Beverage Theatre. Here expert mixologists will be running masterclasses and letting you sample hops, grapes and fruity mixed beverages.

Restaurants
It's amazing that we've got this far without mentioning the tremendous line up of restaurants which will be there. At Taste of Abu Dhabi you can sample dishes from so many of the city's best restaurants all in one place, without having to splash out on loads of fancy meals. The venues include Sambusek, Butcher & Still, Namak by Kunal Kapur, Dai Pai Dong, La Brasserie, and Todd English's Olives. Our stomachs are rumbling already.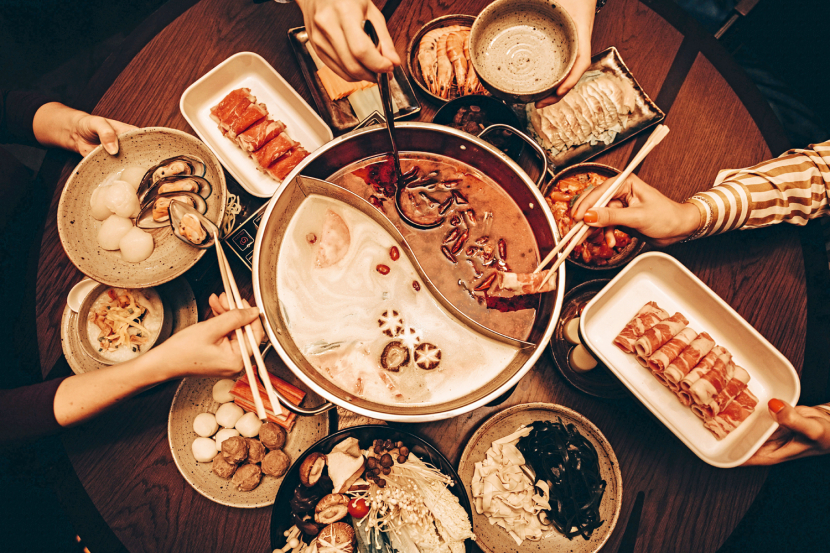 Tickets
Day tickets start from Dhs70, or if you want to experience the whole weekend properly (after all, there is a lot of eating to do), then you can splash out and buy the Ultimate Taste Experience package for Dhs290. This includes access to all three days, four food and six drinks vouchers and passes to the VIP lounge.
From Dhs70 (Fri-Sat), Dhs150 (Thu), Dhs290 (Ultimate Taste Experience. Nov 7 4pm-midnight, Nov 8 noon-midnight, Nov 8 noon-11pm. du Arena, Yas Island, www.tasteabudhabi.com.

DINE & WIN
From November 14 to December 14, you could be rewarded for going out and exploring the city's bustling culinary scene. Customers who dine at any of the participating restaurants will be eligible to enter a raffle draw and be in with a chance of winning some amazing prizes. We've got our fingers crossed for you.
Nov 14-Dec 14. Various locations.

PIT STOP MENUS
As the whole region gears up for the hugely anticipated Abu Dhabi Formula One Race Week, Time Out Abu Dhabi will be curating special, limited-edition menus at 50 restaurants across the capital to show off the very best dining in the city. Running from Thursday November 14 to Monday December 2, a spectacular array of dining offers will be available at some of the best eateries in the emirate. Stay tuned to www.timeoutabudhabi.com for the very best restaurant promotions in the lead up to the Grand Prix weekend.
Nov 14-Dec 2. www.timeoutabudhabi.com.

TIME OUT ABU DHABI RESTAURANT AWARDS 2019
It's that time of year again. On Tuesday November 26 Time Out Abu Dhabi will be announcing the best eateries in the city in a glittering ceremony at its Restaurant Awards 2019. Held at the Rosewood Abu Dhabi, Restaurants will be crowned in categories including Best Chinese, Best Italian, Best Brunch and Best Outdoor, in addition to the fiercely contended Best Newcomer. Head to timeoutabudhabi.com now for the nominees.
Tue Nov 26. Rosewood Abu Dhabi, Al Maryah Island.

WORLD OF FOOD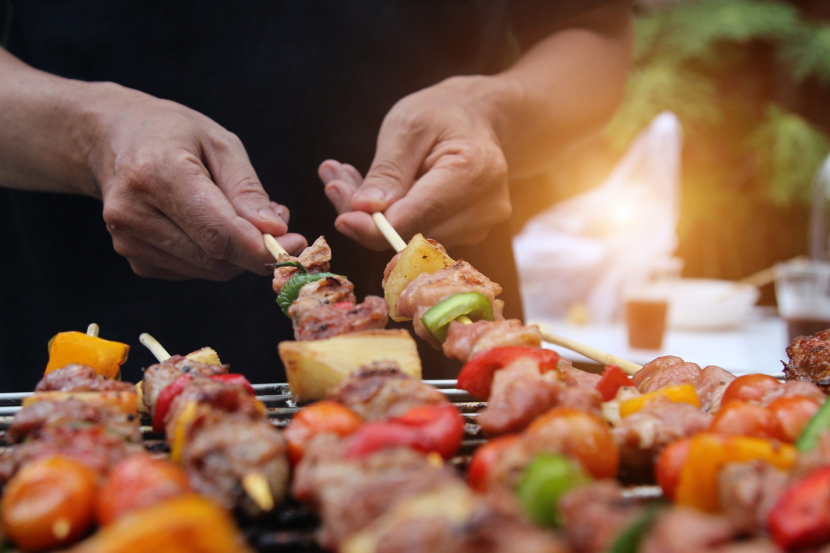 This foodie festival is taking place over five days at the gorgeous Umm Al Emarat Park in Al Mushrif. The programme will include fun activities, awesome food deals and loads of tasty treats suitable for all ages and every member of the family. If you've got a bit of a sweet tooth then you really can't afford to miss, as the schedule includes a world record attempt for the largest variety of desserts at one time in one location. Excuse us while we drift off and fantasise about all those cakes…
Dec 5-9. Umm Al Emarat Park, Al Mushrif, www.ummalemaratpark.ae.

DELICIOUS DEALS
It will soon be time to start doing your Christmas shopping, but from November to December you'll be able to take a break from hitting the shops and enjoy a special meal deal. Numerous restaurants across the capital, including in its malls, will be putting on super offers and promotions as part of the Delicious Deals campaign.
Nov 14-Dec 14. Various locations.

SIAL MIDDLE EAST


Returning to Abu Dhabi for its tenth year, SIAL Middle East is an enormous trade show that provides a platform for food, beverage and hospitality companies who are looking to make their mark in the region. Here you expect to see more than 1,000 foodie exhibitors from more than 45 countries, in addition to 30 national pavilions.

In 2018, the event welcomed more than 28,000 visitors and the 2019 edition will feature a culinary competition organised by the Abu Dhabi chapter of the Emirates Culinary Guild. La Cuisine is open to chefs of all age and ability level, and we bet it will feature lots of fierce competition.

SIAL will also host the UAE National Coffee Championships, bringing together the region's most talented baristas.

Conferences at this year's event will include panels tailored to those attending, with previous years' editions having featured talks on healthcare in F&B, coffee in the skies and engaging with influencers from the region.
Dec 9-11. ADNEC, www.sialme.com.

YAS MEGA MELA CHEFS
Sanjay Thukur
"Indian food is all about its versatility and at Yas Mega Mela, you will experience all the different types under one roof. I personally belong to the north of India in the Himalayas, so I'll be looking to try some South Indian delicacies. I'm going to making two of my signatures dishes - smoked king prawns with coconut sauce and seared scallops with spiced carrot puree. I want to show that if spices are used with the right techniques and are cooked at the right temperature, they can create wonders when it comes to the flavour of the food. I will also be sharing simple tips and techniques on how people can elevate their home dining experience by presenting home-cooked food in a similar fashion to restaurant dishes."

Vicky Ratnani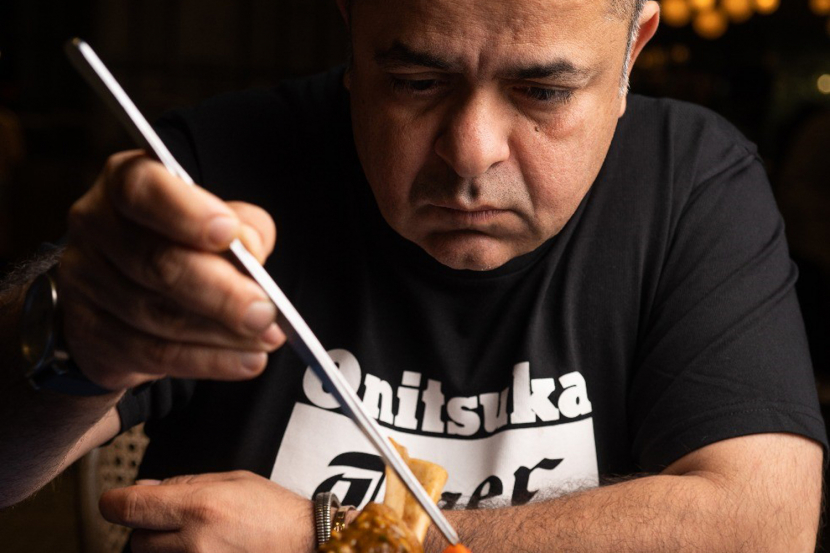 "At Yas Mega Mela I will be showcasing comfort food dishes with a Middle Eastern touch. Visitors to the Chef's Kitchen can try my mushroom falafel and ancient grain kichadi with Gulf prawns, and there will also be lots of opportunities to sample different Indian recipes, with everything from fine dining restaurants to an array of food stalls offering unique flavours from all over India. I'll be using local produce including Gulf prawns, dates and tahini amongst other enriching ingredients from the region. I can't wait to bring the best of both of these world's cuisines together."
Be the first to get all the latest Abu Dhabi news, reviews and deals into your inbox by signing up to our free
newsletter
,
click here to sign up
.