Rent is something that will likely affect everyone at some point in their lives. Whether you're after a short-term flat share in a city-centre apartment or a long-term family home in a villa in the suburbs – there'll be a property with your name on it. And it doesn't have to be as complicated or expensive as you might believe.

Unusually, the UAE is currently both a buyer's and a renter's market – which is positive news whichever way you look at it. And if you're looking to move, now could be the ideal time, with prices more affordable than ever. We've spoken to experts from top property firms across the UAE to get the lowdown on the cheapest areas to live.

The shape of the UAE rent market
First things first, the good news is that it's a great time to be renting in the UAE – with prices becoming more affordable.

dubizzle Property has more than 130,000 live listings at any given time and receives almost 100,000 daily visits. And recent data shows that more than 80 percent of people are currently renting the properties they live in with 70 percentage living in apartments.

And there's more house to come, which might make things even more affordable... Nearly 29,500 homes will be created in Dubai this year, with nearly 17,000 already built, according to Core Research.

Currently, most people are seeing a positive impact on their wallets.

"Ask someone who has been renting in the UAE for more than a year, and you'll probably find out their rents have dropped," Swapnil Pillai, Associate, Research Middle East at Savills tells Time Out. "There are a few examples like Yas Island and Al Ghadeer in Abu Dhabi where rents have remained more stable, but generally rents have dropped over the past 12 months by somewhere between five to ten percent. And for those with rental renewals coming up, it's worth thinking about whether you can negotiate a better price or even look at upgrading to a bigger property with more space."

According to Data Finder, a real estate insights and data platform under the Property Finder Group, there has been a -21 percent decline in rental prices for apartments in Dubai over the past 24 months and -13.8 percent decline for villas and townhouses.

"Renters have enjoyed the shift in rental prices," says Anna Lucas from Property Finder.

"We saw a migration of families who have moved from more established areas such as Dubai Marina to the suburbs of Dubai such as JVC and Dubailand, where they could get a much bigger unit or villa for the same price or even less of what they were paying.

"We also saw many upgrade to bigger properties and take up offers such as 12 cheques, free chiller and free months. The shift in prices has made more affordable to live in Dubai and the UAE."

And with the worst anyone can say being "no", it's always worth negotiating your rent – you never know the savings you could make.

"Rents have reduced over the past year and as a renter it makes sense to compare your apartment or villa to similar properties to see if you are overpaying," Pillai says. "Then it's worth having a chat with your landlord to see if you can come to a better price."

There are also options including split payments between tenants or all-inclusive rent – which may include chiller and other chargers, so make sure you're looking into all the possibilities.

Anna Lucas from Property Finder agrees.

"Always do your homework first and find out how much places are renting for," she says. "On Property Finder, we have a section called House Prices which will give you asking and transaction price data for all the communities in Dubai and Abu Dhabi.

"Next, negotiate. There are so many choices out there, negotiate multiple cheques, furnishing options, free chiller/DEWA, free months and more."

According to stats from Cavendish Maxwell average apartment prices in Dubai declined 16.5 percent in Q3 2019 from Q3 2018, and villa/townhouse prices declined by 15 percent during the same period. Rental declines for apartments in Dubai averaged 15 percent and rents for villas townhouses similarly fell 12 percent in Q3 2019 from a year ago.

Price declines in Abu Dhabi were slightly less steep than Dubai, averaging 15 percent for apartments and 12.7 percent for villas/townhouses from. The average annual rental decline for both apartments and villas/townhouses was 13.7 percent for the same year-long period.

"Tenants are well-positioned to ask for more from landlords who are seeing rising vacancy levels," says Aditi Hariharan, Senior Consultant, Strategic Consulting and Research, Cavendish Maxwell.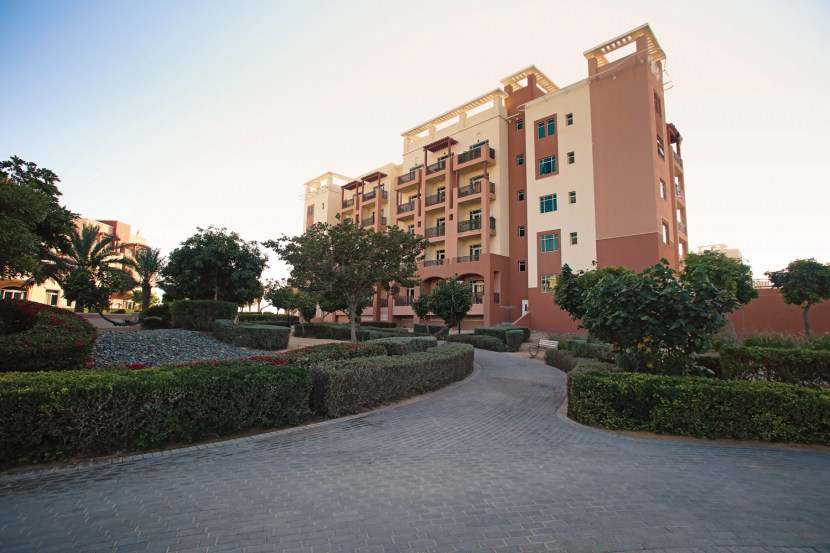 Where to find great value property – right now
There are heaps of options in both Dubai and Abu Dhabi when it comes to moving home, so it's important to research it carefully.

"There are some great deals but wherever you choose should fit with your lifestyle," adds Savills' Swapni Pillai. "I'd recommend scoping out the areas for things you want to be close to – that could be schools, shops, hospitals, entertainment, or even just somewhere near to where you work. Find an advisor you trust too, from family and friends through to specialists. It is worth a few hours of your time doing your research to have peace of mind in the long run. And, if you have a bit of cash set aside, think about whether you might want to make the plunge and buy somewhere. There are currently places on the market where a deposit cheque to own your own property costs less than a year's rent."

When thinking about an apartment or house, it's wise to visit during different times of the day to see traffic flow, noise and who your neighbours would be.

And if you're after an upgrade, there are loads of fantastic areas to live in at a more affordable price than before. According to rental transaction data from Data Finder, for apartments you can now rent a one bedroom in Damac Hills for Dhs50,000 and a studio for Dhs34,000 and with multiple cheques.

In Dubai Silicon Oasis you can rent a one bedroom apartment for Dhs41,000 and a studio for Dhs29,000. If you want to have something bigger, you can rent a three bedroom townhouse in Town Square for Dhs90,000 or in Jebel Ali a two-bedroom townhouse for Dhs60,000. Always wanted to live in Arabian Ranches? Well you can now rent a two-bedroom townhouse for Dhs87,000 and a three-bedroom for Dhs125,000.

"It's a great time to get an awesome deal on that building or area you always wanted to live in," says Anna Lucas.

For affordable renting in Dubai, Property Finder also suggests looking at areas including Dubai South, International City, Dubai Production City (IMPZ), Discovery Gardens and Arjan for apartments and for villas in International City, Jebel Ali, Town Square, Al Furjan and JVC. More expensive areas include Palm Jumeriah, World Trade Center, City Walk, Green Community (DIP) and Dubai Festival City, Emirates Hills, Jumeirah Golf Estates and Meydan.

In Abu Dhabi better value areas include Al Ghadeer, Muroor Area, Electra Street, Hamdan Street and Al Reef, Mohamed Bin Zayed City and Al Raha Gardens. The most expensive areas are Saadiyat Island, Al Raha Beach, Yas Island and Al Raha Golf Gardens.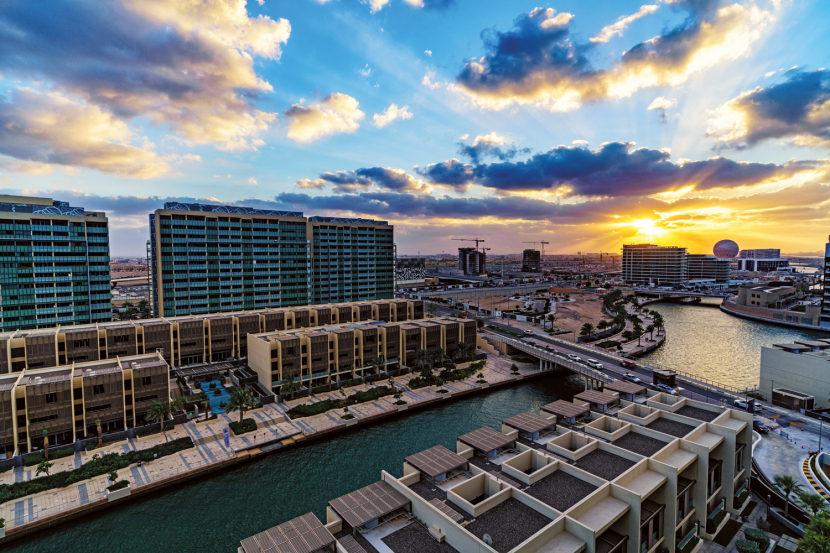 Sorting out your insurance
Do you know how much your laptop is worth? How about that pair of earrings your granny left you? Surprising as it may seem, insurance is frequently neglected in the UAE.

It's not expensive compared to the cost of refurnishing your entire home if worst comes to worst, and it means you can relax in the knowledge that your property is fully protected. You also need to evaluate your belongings accurately – they might be worth more than you think. And when most contents insurance costs less that Dhs500 a year, it's not worth taking a risk.

The good news for rental tenants is that their home is likely to be insured by the landlord, but be warned – that policy probably only covers the physical aspects of the apartment or villa (for example, damage to the building itself). It won't cover your belongings, so it's important to take out your own additional coverage for maximum protection.

It might come as a surprise, but a 2018 survey by Yallacompare revealed that nearly 70 percent of UAE residents don't have home contents insurance, with many saying they're willing to "take a chance" rather than insure their home.

And this is despite the fact that 84.5 per cent of UAE residents admit in the survey that they would feel more comfortable in the knowledge that their belongings are covered by home insurance when they travel.

"The home insurance market in the UAE is still relatively small when compared to the country's entire insurance market," says Jonathan Rawling, chief financial officer of Yallacompare.

"A survey we conducted found that 69.1 per cent of UAE residents are not covered by home insurance. We suspect that the 'real' number of those not covered is higher – there are a number of misconceptions around what is covered.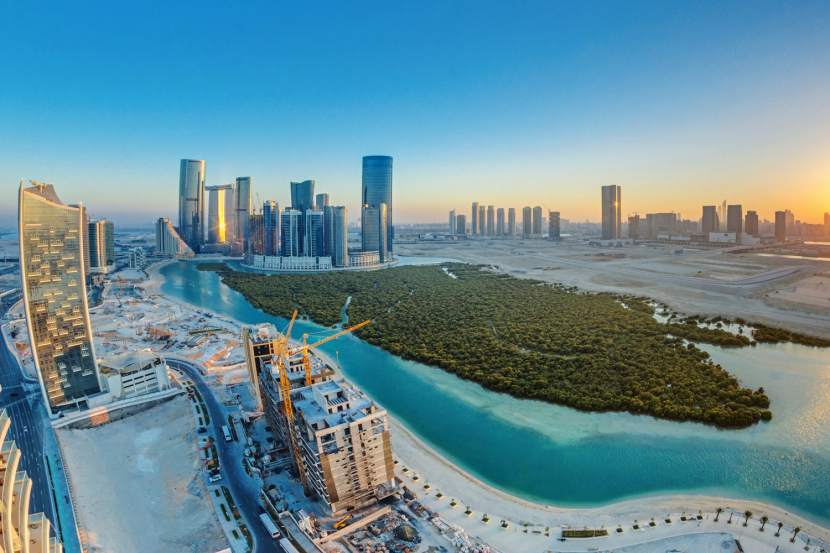 "According to our survey, 35 per cent of respondents said that they don't see the point in home insurance at all – so there's certainly an element of UAE residents not seeing the benefits that a home insurance policy would offer."

There are three main types of policy, apartment block, building and home contents insurance. The latter is the one that should be taken out by the tenant to cover against fire, theft and damage.

Under home contents policies, tenants generally also benefit from alternative accommodation cover (payment to cover somewhere else to live if the rented property becomes totally uninhabitable) and cover to protect against liability to the landlord for any damage to the home.

Meanwhile a dubizzle Property poll stated that more than 93 percent of the 1,458 people it surveyed are not interested in purchasing home insurance, while only 30 percent knew what it covers. And almost a quarter of people (24 percent), including both tenants and landlords, believe insurance is the landlord's responsibility.

"It is important for those moving home to consider what's next when they find their ideal property in case any complications arise – whether an unexpected leak damages their new television or they lose a valuable possession while out exploring the area. Home insurance should be considered by everyone as the next step in the home-seeking journey in the UAE as it can protect residents from potential losses in the future," said Matthew Gregory, Director of Sales, dubizzle Property.

Nineteen percent stated that home insurance is "too expensive", while other factors include not seeing the benefit of owning it (17 percent), not knowing how to buy it (nine percent) and not trusting insurance companies (eight percent).

"The region's low penetration of home insurance is largely a result of lack of awareness coupled with misconceptions around affordability and coverage policies. As such, clarifying what home and home content insurance are and what they cover is an essential first step. Affordability should also not be a concern, as home insurance can cost as low as Dhs21 per month. While people in the region generally adopt an 'it won't happen to me mentality', they are exposing themselves to larger potential damages as opposed to taking pre-emptive measures," commented David Harris, Director of Distribution at RSA Insurance.

Despite the UAE being a safe country to live in, it's still not worth taking and risks when it comes to your stuff.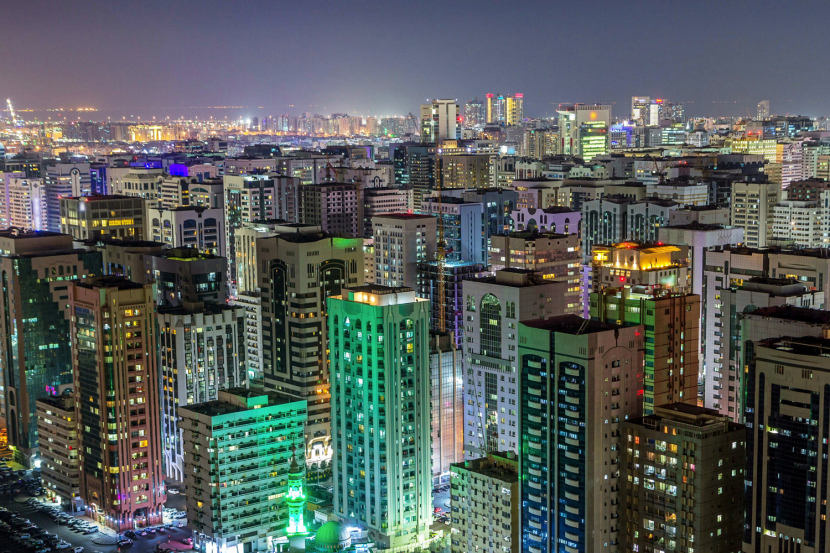 Documents you need
Passport copy
Residency visa copy
Cash for the deposit (usually a month's rent)
Cheque book

What to think about
Is the area family-friendly?
Can you have a pet?
What are the transport links like?
Is there parking?
Is there building work in the area?
Is it due to change for better or worse?
Are the facilities – pool, gym etc – in good condition?
Is there a supermarket nearby?
Are the security friendly and reliable?
Are the fixtures in good repair?
You said
"For the past two years my rent remained static, with the landlord refusing to budge. But earlier this year I managed to negotiate it down substantially – just by sending a link to other properties in the same building, showing I was paying above the market rate. I'm glad I pushed
for it." John Haywood

"We have been in our house for a year and had a lengthy phone call about rent reduction. While our landlord agreed, they said they didn't give a reduction after a year, but if rents stays low they'll reconsider," Tom Price

"Our previous landlord was willing to reduce our rent, however the prices and availability elsewhere were too good to resist, we managed to move to an even better place, for less – including agency fees," Eliza Banks

Most affordable places to rent
Al Ghadeer
Al Reef
Al Khalidiya
What the experts say
Swapni Pillai, Savills
"Wherever you choose should fit with your lifestyle, and consider options like all-inclusive rent."
Anna Lucas, Property Finder
"Always do your homework. Next, negotiate!"
Aditi Hariharan, Cavendish Maxwell
"Tenants are well positioned to ask for more right now."

Most expensive places to rent
Al Raha Beach
Saadiyat Island
Yas Island
Al Reem Island
TOP TIPS FOR TENANTS
When writing rent cheques, ensure that you address them directly to the landlord. Before handing over cheques ask for a copy of your landlord's passport and the title deeds. This is not uncommon.

Ask your real estate broker to check that all service charges have been paid by the landlord and if possible get it in writing, too. If not, this can sometimes cause issues further down the line.

Ask your real estate broker to check that there are no outstanding bills for AADC (Abu Dhabi Distribution company) or the air-conditioning. If there are they will need to be paid before you can set up an account.

If there are maintenance issues that need to be resolved before you move in, ensure that they are taken care of prior to signing. It is a lot easier to have repairs made before you sign the contract and move in.

Make sure you are aware of how many car parking spaces you have and where they are in the car park. It is not uncommon for there to be only one to share between a husband and wife. Also find out if there is provision for visitor parking.

Make sure you know how to access all parts of the building. Often security swipe cards and/or remote controls are needed as well as door keys.

If the property is not clean before you move in ask for it to be cleaned in advance of your doing so. A property should be handed over in a habitable condition and that includes a good clean.

Take photos of any issues you find with the apartment and let your real estate agent and landlord know as soon as possible. This will avoid issues when you try and prove they existed before you moved in.

Double check all the terms and conditions, notice periods, early termination of a contract, penalties etc. and make sure all eventualities are mentioned.

Get insurance. It is important to insure the full value of your belongings. Tenants and occupiers may tend to think that their belongings aren't worth much – but just imagine the cost of replacing every single item of clothing that you and your family own.

Always do everything in writing, especially when negotiating terms.

Make sure you read the rental agreement and know your rights as a tenant.

Tawtheeq
This system was introduced in 2011 as a way of keeping track of all tenancy contracts in the capital. It's a similar system to Ejari, which is in place in Dubai, but one of the main differences is that in Abu Dhabi tenants do not register with Tawtheeq and instead it is your landlord or property manager's responsibility to sign up online. Tawtheeq is important as it connects you with the Abu Dhabi Distribution Company (ADDC) and lets you pay your water and electricity bills, which is essential if you want to avoid sitting in the dark every night with no Netflix to entertain you. Various other property transactions and utility services will also require you to register with Tawtheeq, too. Setting up a new tenancy contract costs a landlord Dhs100, while any modifications or an early cancellation will cost the tenant or landlord Dhs50.
Be the first to get all the latest Abu Dhabi news, reviews and deals into your inbox by signing up to our free
newsletter
,
click here to sign up
.