Things are always better when they're free, it's not even a discussion.

If you're like us then you love a great deal and if you're reading this article then there's a good chance you're on the hunt for a bargain and want to enjoy the best of Abu Dhabi without parting with your hard-earned dirhams.

So save your cash, put some money away for a rainy day (although they're rare in this part of the world) and get out to see what the capital has to offer when you don't spend a single fils.

You might just be surprised by how much is on offer.
Amaze yourself in Al Ain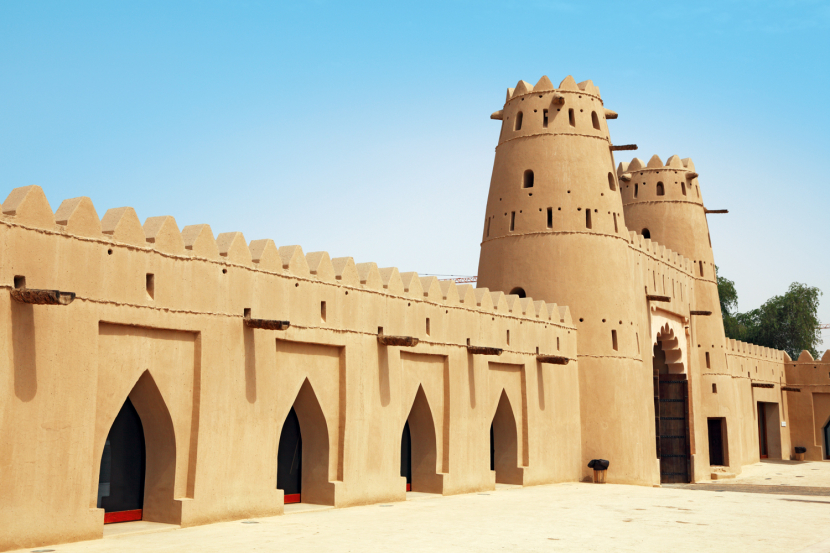 The Garden City is so close to Abu Dhabi but some residents never visit, which should be a crime. Al Ain is full of great things to do and a lot of top activities won't cost you a thing. Head to Al Ain Place Museum, Al Qattara Arts Centre and Al Jahili Fort and you can explore amazing architecture and learn about the history of the UAE. Al Ain Oasis, a UNESCO world heritage site, is another great place for a stroll among 147,000 date palm trees and if you want to get some amazing views you can drive to the top of Jebel Hafeet, the capital's highest peak and watch the world go by. What are you waiting for? Go, now. You'll love it.
www.visitabudhabi.ae.

Get on your bike in the desert
Cycling in the desert may seem like a crazy dream but at Al Wathba Cycle track it's a reality. Grab your bike and head to the track and you can take on circuits of the cool cycling destination at your leisure, day or night. With different loop lengths and cracking views of sand dunes either side of you, it's a great place for a ride whenever the mood takes you.
Open 24/7. Al Wathba Cycle Track, Al Wathba, take exit 47 on the Al Ain Road and it is behind the camel racing track. Search for it on facebook.com.
Go flamingo spotting at Al Wathba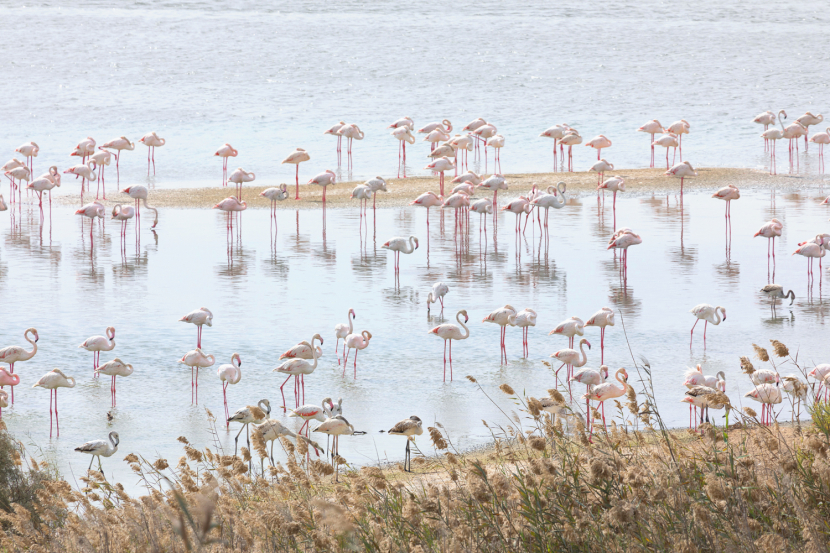 Head to the UNESCO site Al Wathba Wetland Reserve and you'll not only get the chance to check out a cool natural wetland but also see some great wildlife. Flamingos have made the site their home and while they like to migrate, you can catch colonies (or flamboyances) of the birds at the site relaxing in the water. Don't worry, you'll spot them easily, they're bright pink after all. Plus a new observation tower is being built at the site so soon you'll be able to get an even greater vantage point. The wetlands are still closed for the summer but are set to re-open very soon. Watch this space.
www.ead.ae.

Hit the beach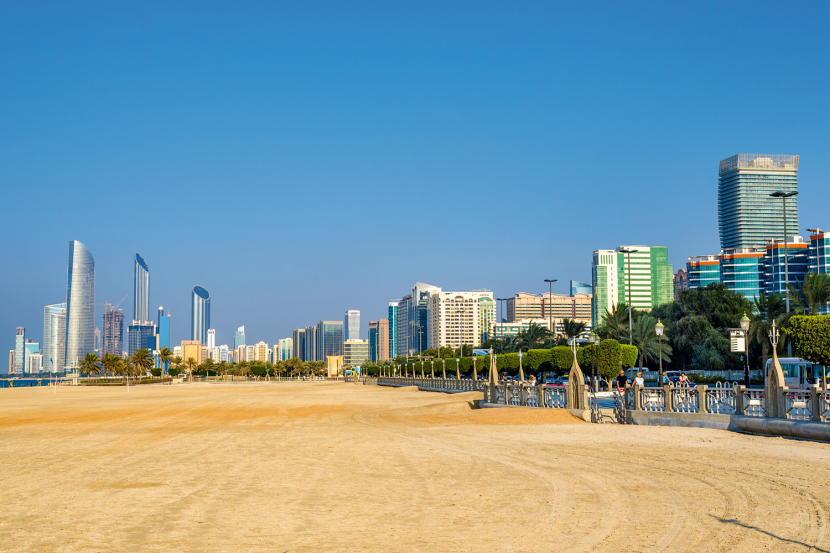 Yes, in the summer months sunbathing is something of an extreme sport but for the majority of the year it's a brilliant way to spend a few hours. While there are many beach clubs where you can enjoy a luxurious afternoon, the city is also home to a few public beaches that are absolutely free. Bring a towel, water and some snacks and you can soak up the sun at the Corniche public beach or the super-cool Al Hudayriat Island beach without spending a fil. Dive into a book, kick back and relax. Go on, you deserve it.

Explore the Empty Quarter
Have you forgotten we live in a desert? When you drive south of Abu Dhabi you'll soon remember. If you've been on Instagram and seen those snaps of dunes spreading as far as the eye can see well the good news is that these picturesque scenes are right on your doorstep. The Liwa desert is a sprawling landscape and it isn't for the faint-hearted. If you're going off road, things can get rough and ready and should you be going dune bashing make sure you prepare and don't bite off more than you can chew. Throw a few tents and sleeping bags in the back and you can even spend a night under the stars but remember to bring water, not to travel alone and leave nature the way you found it. We'd all like to enjoy it for many years to come, thank you very much. Set your GPS for 22.974905, 53.785472 and explore.
Watch a classic or modern film
Grab your popcorn and settle in because it's movie time. Showing a selection of restored classics, lesser-known and foreign films, Cinema Space holds regular screenings at Manarat Al Saadiyat. The programme changes every week and it's a great place to spend an afternoon seeing something a bit different. More about the box office hits? Yas Movies in the Park returns to the city from October 17 to 19 with films including The Greatest Showman, Avengers: Endgame and more. Plus, the event is held twice a year so there are plenty of chances to enjoy a film al fresco.
For more information and the schedule visit www.yasmovies.ae and www.cinemaspace-abudhabi.splashthat.com.
Spot some dolphins
Who doesn't love dolphins? If you know someone that doesn't, don't trust them, they're clearly quite strange indeed. Want to see some in the waters of Abu Dhabi? You got it. The UAE Dolphin Project is a non-profit initiative that aims to take a scientific approach to tracking the species in our waters. Gaze out to sea long enough and report any sightings, or volunteer with the organisation to become more involved in this great project and find out where the best spots to see them are. Here's a clue, they're in the ocean, that's all we're saying.
Visit www.uaedolphinproject.org or call 050 955 1742 for more information.
Take some pics of Emirates Palace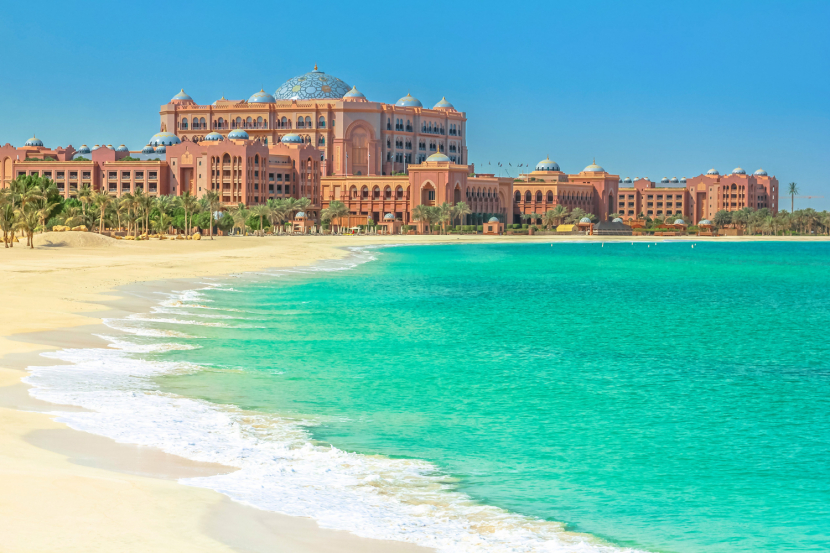 It's lavish, it's grand and it's incredibly gold. Emirates Palace is iconic in this part of the world and if you've ever visited it's easy to see why. The massive hotel is super impressive and the swathes of tourists pouring in every day are testament to that. You can get some great shots of the Abu Dhabi skyline from the entrance or look at the incredible interior and top up your Instagram feed. We've all done it, don't worry.
Corniche West (02 690 9000).
Watch the sunset at The Founder's Memorial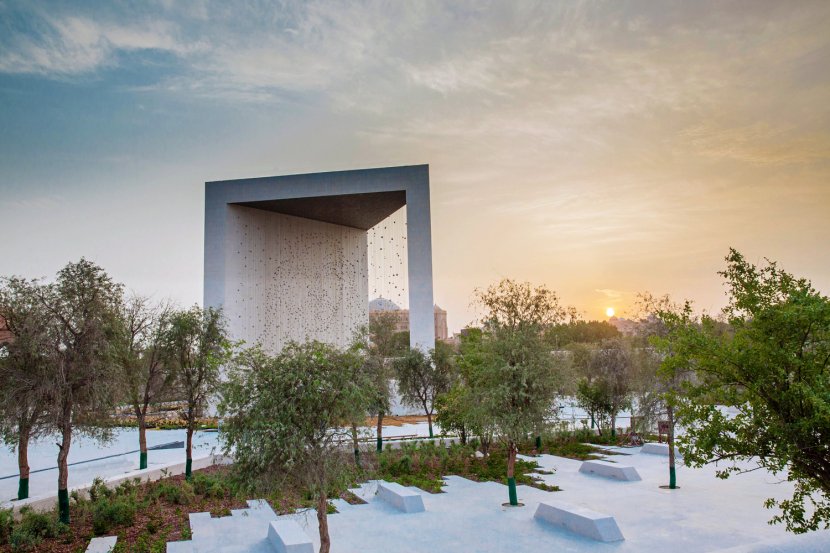 There are many great places to watch the sun set in the city but The Founder's Memorial is truly special. As night descends on the city, The Constellation, an artwork and memorial to the late Sheikh Zayed, lights up. Standing 30m tall and using 1,327 geometric shapes, the installation projects a portrait of Sheikh Zayed out into the night and it's brilliant to watch. Plus, the site just won at the CODA (Collaboration of Design + Art) awards 2019 in the Institutional category, so you know it's pretty amazing.
Open daily 9am-10pm. Corniche West, www.thefoundersmemorial.ae.
Travel back in time with the Heritage Village
Abu Dhabi wasn't always skyscrapers, smart technology and supercars (yes, we know that's hard to believe at times). Want to catch a glimpse of life in the UAE before it evolved into a modern metropolis? Take a trip to the Heritage Village and you can see a snapshot of traditional Emirati life and heritage. The free-to-visit village showcases a range of local crafts, explores the history of pearl diving and gives insight into the past that can sometimes be forgotten.
Open Sat-Thu 9am-4pm; Fri 3.30pm-9pm. Heritage Village, Near Marina Mall, Corniche Breakwater (02 681 4455).

Have one on the house, daily
It must be good being a lady in this city. Every single night of the week there is somewhere in the city offering free drinks and nibbles if you're female. Ladies' nights are extremely popular and we're not surprised. Free drinks, bites to eat and great fun any night we want? Sounds good to us. Check out the full listings on our website and you'll have a free drink in your hand in no time.
Win prizes with a quiz
What was the name of the third man in the Apollo 11 mission? Sorry, we love answering trivia questions whatever the subject and we're not the only ones. If you like to show how smart you are – or just have some clever friends – then you can join any of the pub quizzes across the city nearly every night of the week. Just think up a witty team name, go to the Time Out Abu Dhabi website to find a quiz and then get yourself along. Plus with prizes on the line, it can get competitive. Just don't steal our answers or use Google, please.
Stroll, skate or play in Reem Central Park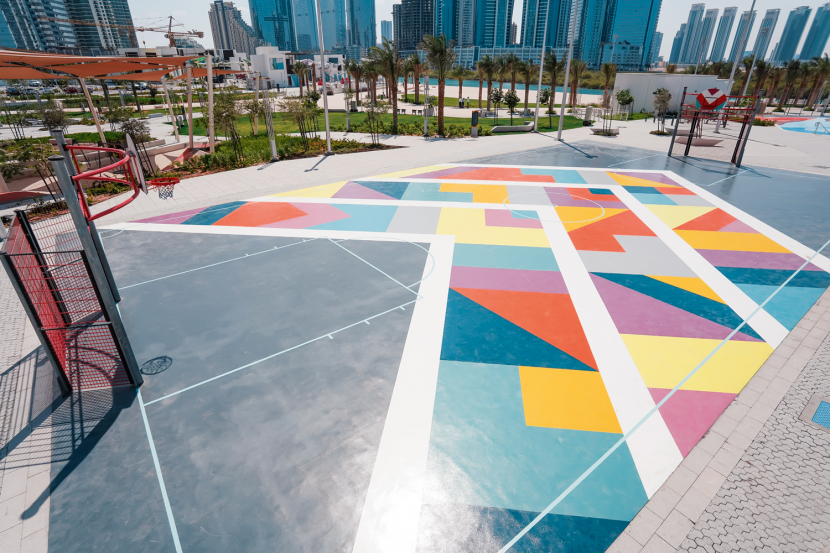 Not only is it absolutely massive but there's also loads to do in this cool public park. Located in the heart of Reem Island, the green space feature playparks, outdoor gyms, restaurants, a beachfront, a fountain with daily light shows, sports courts and a skate park. Fitness workshops and film screenings are also held in the park as well as regular meet-ups and there's even local art on display throughout the space. It's very cool.
Open 24 hours www.reemcentralpark.com.
Sample some spoken word
Words matter. Trust us, we rely on them for a living. Sharing the art of spoken word, poetry and the power of the written word, Abu Dhabi collective Rooftop Rhythms performs monthly showcases in the city. Hosted at NYUAD you can see established and up-and-coming performers take to the stage and can even get up and have a go yourself if you're feeling brave and you've got the guts.
Visit www.rooftoprhythms.org for the full programme and more information.
Marvel at Sheikh Zayed Grand Mosque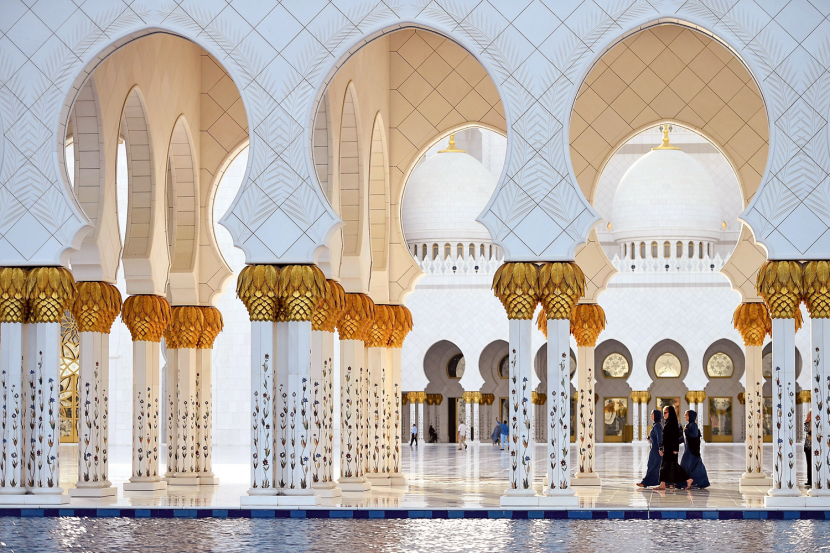 Okay, it's unlikely that you've never been and there's a good chance that every time a new visitor comes out to see you that you find yourself back at Sheikh Zayed Grand Mosque. But that's a good thing. What can you say about it that hasn't been said before? It's stunning, it's one of the most iconic structures in the region and with 82 domes, 1,000 columns, 24-karat gold chandeliers and the world's largest hand-knotted carpet it's a masterclass in craftsmanship and architecture. Just remember to be respectful, dress conservatively and to get those brilliant snaps for social media.
Open Sat-Thu 9am-10pm; Fri 4.30-10pm. Sheikh Rashid Bin Saeed Street (02 419 1919).
Visit the Wahat Al Karama
This military memorial was built in recognition of the UAE's armed forces and as well as being a fitting tribute it's also an architectural wonder. The name means "oasis of dignity" and it is a permanent homage to soldiers who have given their life protecting the nation's values and security. The sculpture features massive aluminium slabs that lean on one another and the site also features a visitors' centre and a 4,000 square metre plaza enjoying amazing views over Sheikh Zayed Grand Mosque.
Open daily 9am-10pm. Khor Al Maqta (02 668 1000).
Hang out at a hipster art space
Warehouse 421 is effortlessly cool. It's a repurposed warehouse in the heart of Mina Zayed and there's always something going on. Art galleries, exhibitions, events, film screenings and workshops – as much as it's a cliché, there truly is something for everyone. If you want to find out what local and regional artists are creating and catch a glimpse of brilliant work from overseas then this is the place to do just that.
Open Tue-Sun 10am-8pm. Mina Zayed, www.warehouse421.ae.
Get your giggle on
Who doesn't like to laugh? And we're not talking about typing LOL, we're talking big belly laughs that leave you in stitches. If you're in need of a dose of laughter then you can head along to a show by Abu Dhabi comedy troupe Yalla Laughs. The collective of comedians from all over the world hold regular shows in the city and they're always free. For the full schedule of events keep your eyes peeled to their Facebook page and sit in the front row if you dare.
Visit www.facebook.com/yallalaughs.
Hit the track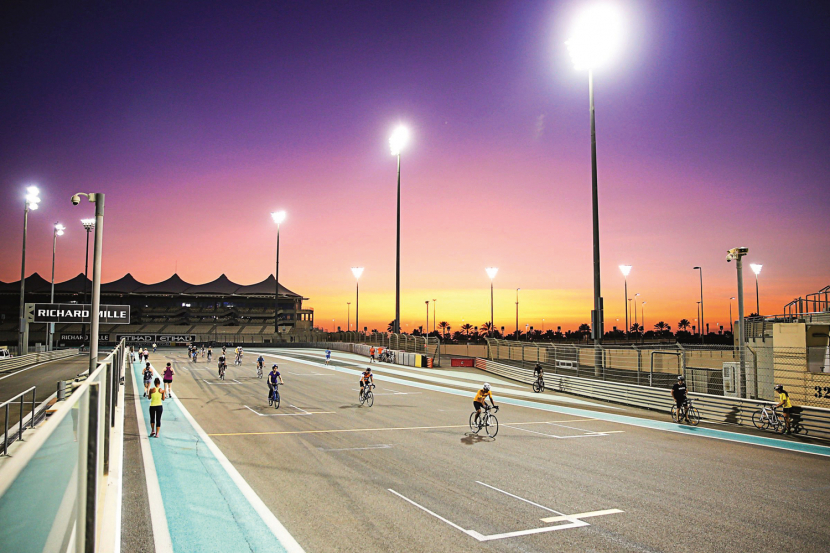 We love Yas Marina Circuit and not just during F1 weekend. With TrainYAS and TrainAM you can walk, cycle or run the 5.55km track absolutely free and build up your fitness or just take in the sights of a world-class Formula One circuit. Sessions are held five times a week on two evenings and two mornings. Evening training takes place on Tuesday and Sunday from 6pm to 10pm and morning training sessions take place on Monday, Wednesday and Thursday from 5am to 8am. You can hire a bike for free or get on your running shoes and go for it. Just remember to register beforehand or on site and you'll be on track in no time.
Free (registration required). Tue & Sun 6pm-10pm, Mon, Wed & Thu 5am-8am. Yas Island, www.yasmarinacircuit.com.

Want more free things?
Of course you do. Keep an eye on our website and social media and we'll keep sharing the best deals in the city so you can enjoy Abu Dhabi for less. You can thank us later. Or now. Or in a formal handwritten letter. We're not fussy.
Be the first to get all the latest Abu Dhabi news, reviews and deals into your inbox by signing up to our free
newsletter
,
click here to sign up
.