Whether it's from your kids or your other half, we're sure many of you are have been pestered to add a furry friend to your household. Or maybe you're a bit of an animal lover yourself.

The good news is that just because we live in a hot country, it doesn't mean you have to forget about the idea of owning an adorable cat or dog. But you do need to make sure you look after them properly.

We've rounded up the best places to get a pet (and we live by the motto "adopt, don't shop") and where to buy supplies to keep them happy and healthy.

We also bring you cafés that cater for the whole family (kids and dogs included) and also how to interact with animals if you simply don't have the time and space to take on a permanent pet.

Rehoming animals
Adopt, don't shop is the motto here. There are hundreds of cats and dogs looking for a fur-ever home (sorry, not sorry) and the hard part is simply choosing which cuddly critter is going to join your gang. Here are the places across the UAE that you should check out.

38 Smiles
If you're looking to rehome a cat, 38 Smiles is one of the top places in the UAE to look. The organisation was set up in 2011 to help stray animals in Dubai and the not-for-profit animal rescue group has events throughout the year to help raise money. Can you provide a cat or dog with a loving family?
www.38smiles.com.
Abu Dhabi Animal Shelter
Located at the Abu Dhabi Falcon hospital, this shelter for cats and dogs is a great place to go if you want to give an unwanted or abandoned animal a good home. You can view the animals that are up for adoption on their website, and from there make an adoption request or book an appointment to come in and visit. They also help owners to be reunited with lost pets by inviting people to put up notices on their website.
Sun-Thu 8am-5pm, Sat 9am-1pm (pet adoption only). Abu Dhabi Falcon Hospital, Sweihan Road (02 575 5155).
Australian Veterinary Hospital
This vets has branches in both Khalifa City and Reem Island in Abu Dhabi, and it has a team of doctors and nurses dedicated to caring for poorly pets and struggling strays. It works closely with charity Animal Action UAE and it regularly hosts adoption days, where the public can meet dogs and cats looking for a new home. It also offers a reduced-price TNR (Trap-Neuter-Return) programme where stray male cats can be neutered for Dhs80 and female cats for Dhs180.
Various locations, including 12th Street, opposite Al Forsan International Sports Resort, Khalifa City A, www.australianvet.com (02 556 2990)
K9 Friends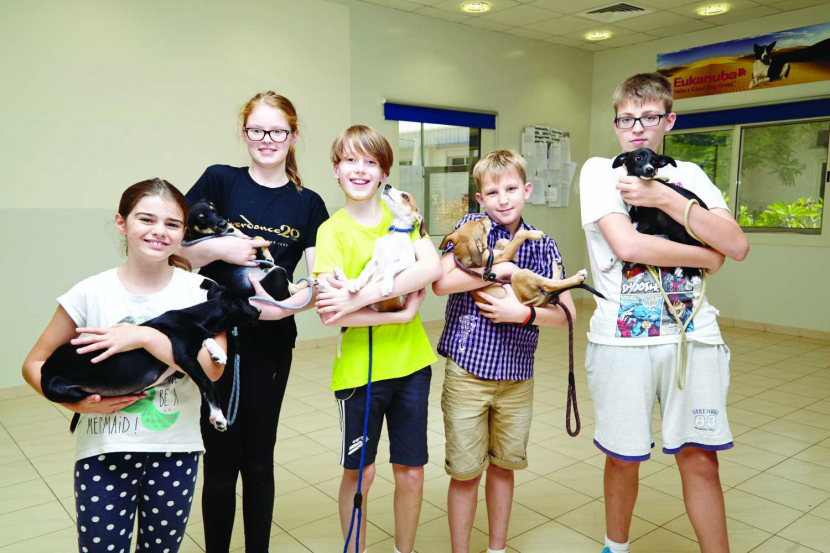 This is a caring operation in Dubai that focuses on rescuing and rehoming stray and abandoned dogs, while providing quality kennels and veterinary care. If you're looking to adopt a dog, this is a great place to start. The centre has dogs of all ages, colours and breeds, all with completely different temperaments, and each animal is matched with its ideal owner. Rehoming fees start at Dhs1,050 and cover microchipping, vaccines, flea and worming treatments and neutering. All members of your family need to meet the dog before it can be adopted, so gather the gang and make a date to meet your newbie.
Open Sat-Thu 9am-1pm. Appointments only. www.k9friends.com/dogs/dog-walking (04 887 8739).
Kittysnip
This registered Dubai-based non-profit animal welfare group, has abandoned and neglected cats ready for rehoming. It frequently hosts adoption days around the city, too, so you can meet your future pet. There are hundreds looking for a permanent home. Last year it rescued nearly 100 vulnerable felines.
Instagram: kittysnip_uae.
Little Angels Animal Rescue League
This non-profit rescue group set up by a group of Emiratis, rescues strays and abandoned pets. Their aim is to find them loving homes, and the group rescues all over the UAE. If you don't have space in your house, you can also sponsor pets to stay at the boarding facility.
www.facebook.com/UAElittleangels.
WHERE TO VOLUNTEER
Animal Welfare Abu Dhabi
This volunteer-run organisation was formed with the aim of improving the lives of animals in the UAE. It has set up more than 200 feeding stations across the city and regularly holds free sterilisation and TNR sessions. It also works closely with schools and universities to help spread the word about the importance of animal welfare, and campaigns tirelessly to help the cat colony living on Lulu Island. It relies entirely on vets and members of the public who are willing to volunteer, and if want to do your bit towards helping the capital's neglected pets, you can sign up to help by emailing animalwelfareAD@aol.com.
www.facebook.com/AnimalWelfareAD.

K9 Friends
If you love dogs but don't have space or time to home and look after them, then there's a solution. Not only does K9 Friends in Dubai provide fostering, it also does dog-walking. It's a great way to make a furry friend – and a non-furry one, since social interactions are a constant when you're out in the park surrounded by other dog-walkers. And it gets you on the move, working wonders for your cardio levels. You can also rehome them, if you fall in love with your new animal friend. Adults can sign up as kennel volunteers to help look after the dogs, or in an admin role at the centre, too.
Free. Sat-Thu 9am-1pm. Book in advance for walks. www.k9friends.com/dogs/dog-walking (04 8878739).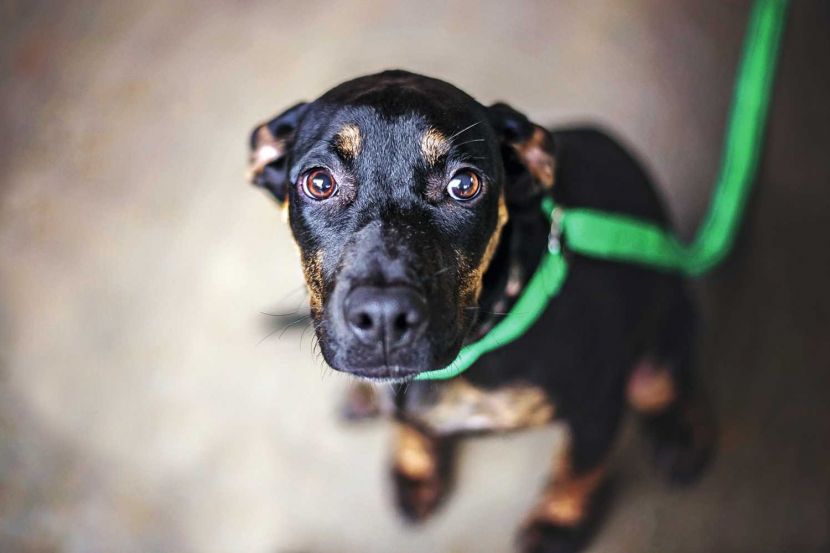 SHOP FOR YOUR PET
Petzone
There are four branches of this store in Dubai, where you can buy everything from food to accessories for your beloved pet. Plus, there's free delivery if you order online. Whether you have a parrot, dog, cat, pony, reptile or rodent, you'll find what you need for it here.
www.uae.petzone.com.
Pet's Delight
If you're after a special pressie for your pooch, Pet's Delight has loads of toys from balls to soft toys. There are also products for small pets and horses, and loads of grooming tools to keep your furry friends looking their best.
www.petsdelight.com.
Pet Sky
Looking for a doggie dish? How about food to go in that? This one-stop-shop has everything you need for your pet, with top brands for sale including Purina and Royal Canine. There are more than 20,000 products available as well, so get browsing.
www.petskyonline.com.
The Pet Shack
This ethical pet shop only sells high quality products, made with no harmful materials or ingredients. It actively supports rescue groups, feeding stations and TNR schemes and helps spread awareness of rescue and adoption. The store stocks a huge range of responsibly sourced food, treats and toys for cats, dogs, birds and smaller animals like rabbits. It also has a spa for when your animal needs some expert pampering.
Sat-Thu noon-9pm; Fri 4pm-9pm. Al Reef Villas, Al Reef, www.thepetshack.ae.

DOG-FRIENDLY CAFÉS
Abu Dhabi
Jim's Kitchen Table
Dogs might not be allowed inside this friendly café in Masdar City, but they are more than welcome to chill out in the spacious outdoor area. The menu includes huge homemade cakes, breakfast platters, homemade soups, burgers, pizzas and plenty of vegetarian options. There's also a kids' play area and a menu for the little ones.
Siemens Building, Masdar City (02 491 9401).
Park House
Once you've finished exploring Reem Central Park and marvelling at the art installations on the skate park, you can stop with your pooch for a quality bite to eat at Park House. With plenty of wooden benches to perch on, the menu includes breakfast dishes like eggs and avocado on toast and chia bowls, lunch time snacks like paninis and burgers, and also a range of juices and freshly baked cakes.
Reem Central Park, Reem Island (055 736 8127).
SALT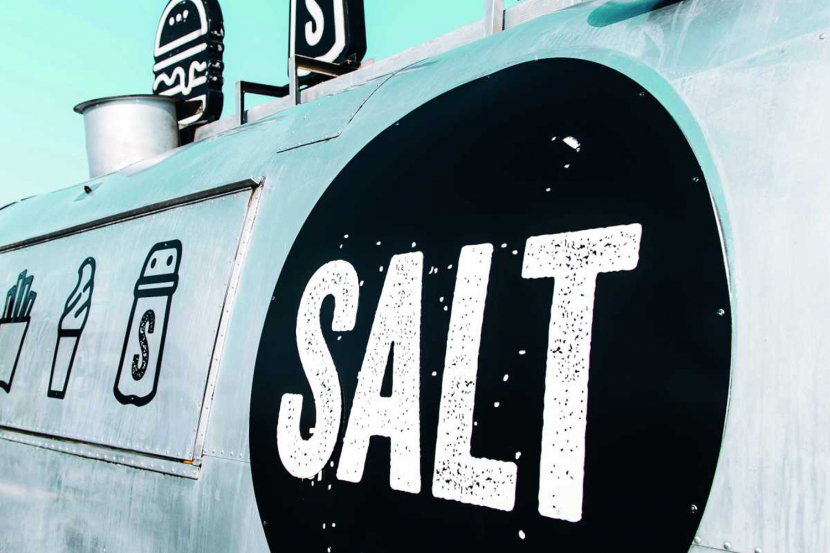 This legendary food truck is famous throughout the capital. Found inside a vintage Airstream campervan by the entrance to Um Al Emarat Park, it's an ideal place to relax after stretching your legs in one of the city's most exciting green spaces. Expect proper American style burgers, fries, shakes, ice creams and more, which you can enjoy on one of the many colourful deck chairs that are arranged around it. You'll soon be just as obsessed as we are (and gobbling down fries as fast).
Um Al Emarat Park, Al Mushrif (055 996 7381).

The Third Place Café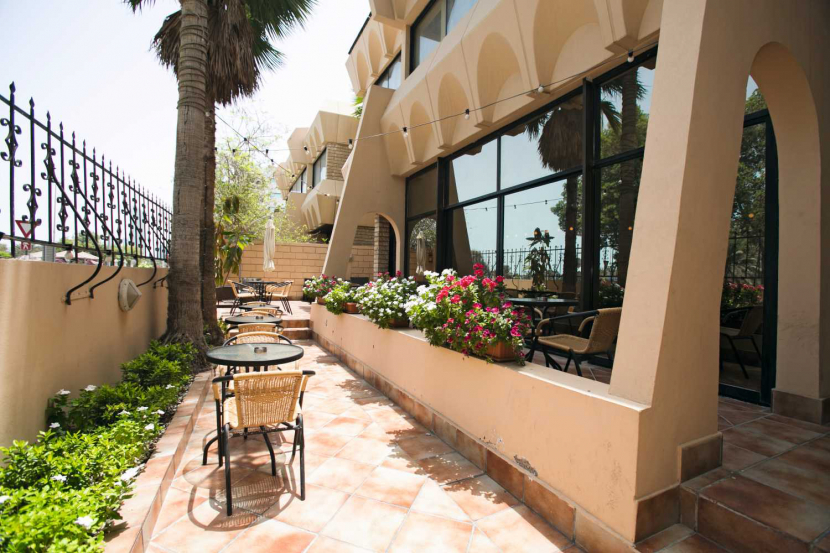 This café on the Corniche isn't just a great spot for getting a spot of work done in a cosy corner among the bookshelves. The venue also has a pretty outdoor area where dogs are welcome to hang out. The menu includes an incredible choice of breakfast options like shakshuka and stacks of pancakes, plus lots of yummy wraps, substantial salads and expertly made coffees. It's as comfortable as being at home, just with much better food.
Corniche Street, Al Khalidiya (02 681 1877).
DUBAI
Arrows & Sparrows
This cute café not only allows dogs, it has a cracking kids' menu too, so you can be sure the whole family is catered for. Head for an early morning walk then stop here for brekkie.. Don't miss the Twisted Avocado toast – guacamole, poached eggs, roasted tomatoes and feta makes for a great combination.
Emaar Business Park, The Greens, Dubai (04 558 8141).
Breeze Beach Bar & Grill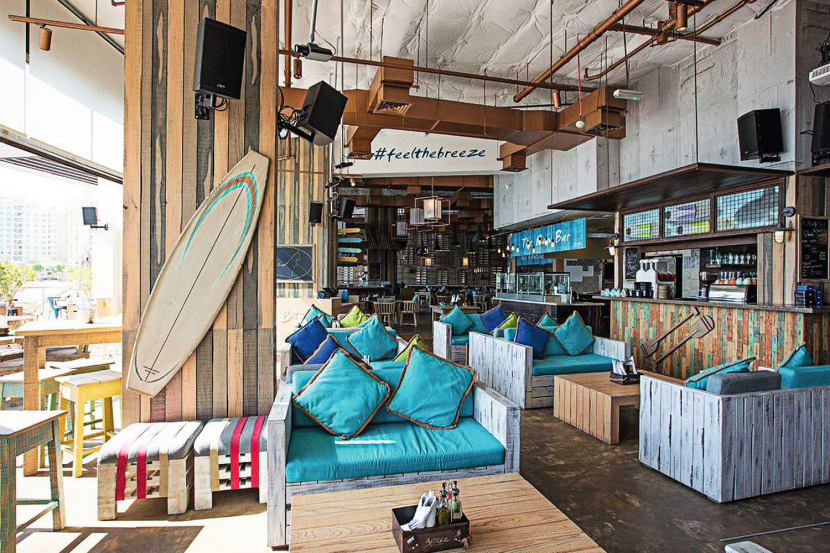 This super beachside spot is also dog-friendly, so if you fancy a day out next to the sea, then this is the place for you. Set at the end of Club Vista Mare, on Palm Jumeirah, it's a great family-friendly place to grab a burger or a salad and enjoy a sea breeze from one of the outdoor picnic tables.
Club Vista Mare, Palm Jumeirah (04 568 3000).
The Irish Village
Time Out Dubai's Pub of the Year has a cracking pub garden that's a must-visit in cooler weather. Bring your dog, order up a platter of fish and chips and enjoy the greenery. There are even ducks on the pond, so it's almost like you're back in Blighty.
Garhoud (04 282 4750).
Reform Social & Grill
This family-friendly restaurant is always packed out with kids, and in winter the pub garden is an excellent place to hang out with your furry friend too. The pub even hosts dog adoption days, so watch out for them now.
The Lakes (04 454 2638).

Report mistreatment
Who doesn't love animals? Whether it's cats, dogs or other creatures, they deserve all the love in the world. Sadly, not all animals are treated as well as they should be, but thankfully beloved pets and animals will now be more protected in the UAE.

The Ministry of Climate Change and Environment has launched a new platform for residents to report animal cruelty and other animal-related issues. Individuals are now able to report mistreatment, cruelty and the possession of illegal animals quickly through the online portal.
https://biosecalert.ae/en/Pages/home.aspx.

IF YOU'RE ADOPTING A PET
Check your tenancy contract to see if pets are allowed

Start saving for relocating your pet when you eventually decide move back to your home country

Make sure you adopt from a reputable rescue organisation

Chose a pet not by its looks but by matching him/her to the lifestyle of your family

Learn about nutrition, training, wellbeing and good vets

Don't overlook special needs, cross-breed and older animals as they often make the best pets

Advice from 38 Smiles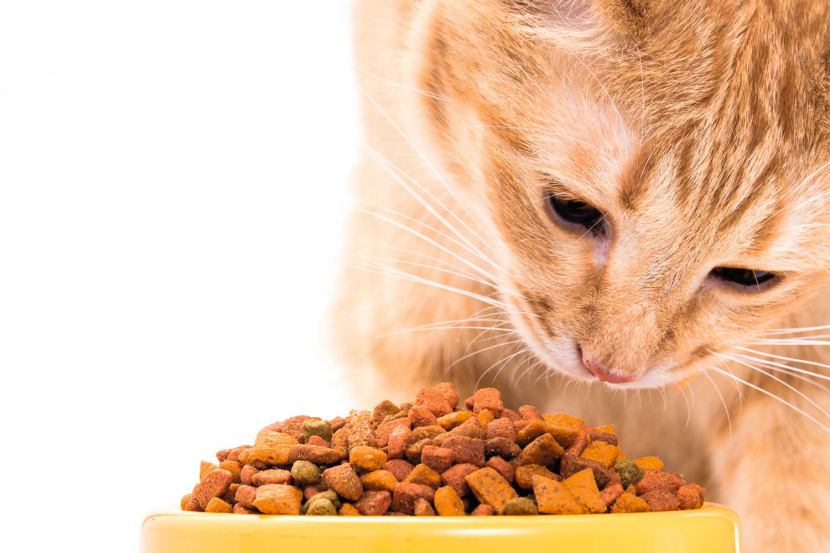 PET STAYCATIONS
P.A.W. - Pets Are Welcome at W Dubai – The Palm
W Dubai - The Palm isn't just a party hotel for people, furry friends can come along for the ride, too. The cool hotel on Palm Jumeirah allows pets up to 20kg to stay at the hotel, and they'll get full-on pampering. The hotel offers everything from pet beds to a customised in-room pet dining menu, as well as pet-sitting services and toys to keep them entertained. To have your pet stay is an extra Dhs650 for your entire stay.
Dhs650 (per stay). W Dubai – The Palm, Palm Jumeirah, Dubai (04 245 5555).
Be the first to get all the latest Abu Dhabi news, reviews and deals into your inbox by signing up to our free
newsletter
,
click here to sign up
.