Bubbalicious at The Westin Abu Dhabi Golf Resort & Spa
This massive family-friendly brunch at Fairways is part of a UAE institution. It might not come cheap, but it's worth pushing the boat out for this massive feast that has seemingly unending food stations with everything from Asian stir-fries to pizza and mezze on offer. Even the fussiest of eaters can't fail to find something to pique their appetite, and there are also dishes for vegans and gluten-free diners. The dessert selection is worth a visit, with an eye-catchingly vibrant selection of cakes and sweets, which will delight little brunchers, too.
There's entertainment in the form of live music as well as kids' entertainment such as face painting and a petting zoo.
Dhs336 (soft drinks), Dhs430 (house beverages), Dhs624 (bubbly), Dhs172 (kids aged six-12), free (kids under five). Fri 12.30pm-4pm. The Westin Abu Dhabi Golf Resort & Spa, Abu Dhabi Golf Club (02 616 9999).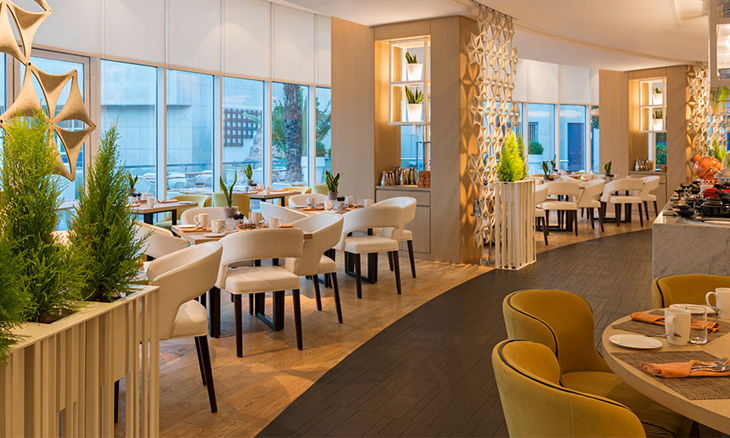 Café Palmier at Le Royal Méridien Abu Dhabi
Based around the four elements of fire, water, earth and air, this buffet-style brunch also incorporates the indoor area at @District by Amalfi and the whEAT kid's play zone, meaning there are loads of activities for little ones. There's a bouncy castle, kids buffet and jugglers to keep them occupied, too. Food wise there's loads to choose from including seafood, pizzas and desserts. There's even a special ice cream and milkshake parlour.
Dhs275 (soft drinks), Dhs375 (house beverages), Dhs425 (sparkling), Dhs495 (bubbly), Dhs125 (kids aged six-12), free kids (under six). Fri 1pm-4pm. Le Royal Méridien Abu Dhabi, Sheikh Khalifa Street (800 101 101).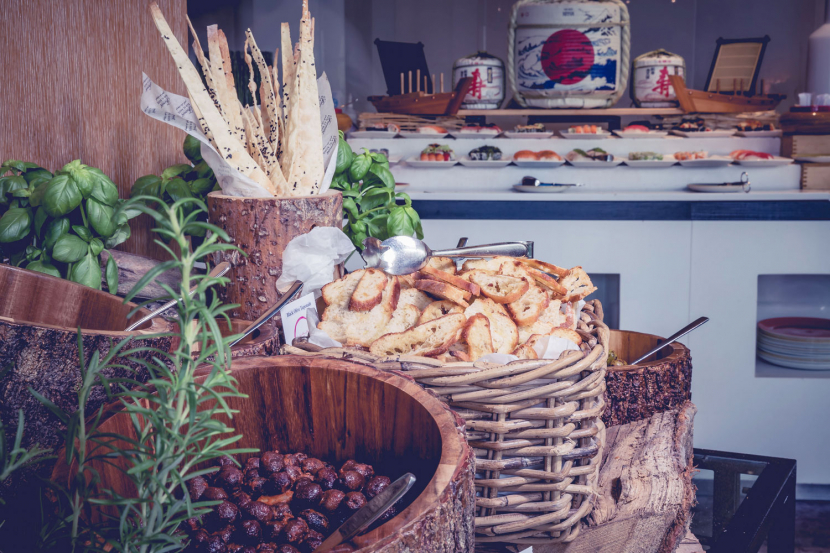 CuiScene at Fairmont Bab Al Bahr
This international offering spans the hotel's dining outlets including Frankie's Italian Restaurant & Bar, Sports Café and Marco Pierre White Steakhouse & Grill, so there's loads of choice for all the family. There are tables packed with pastries, custard, cakes, shakes, date pudding, rolled ice cream and more (if you have little ones, they'll have a field day in here). There's also a special kids area with a buffet and games, as well as access to the swimming pool for kids after brunch.
Dhs249 (soft drinks), Dhs448 (house beverages), half price (kids up to age 12). Fri noon-4pm. Fairmont Bab Al Bahr, Khor Al Maqta (02 654 3333).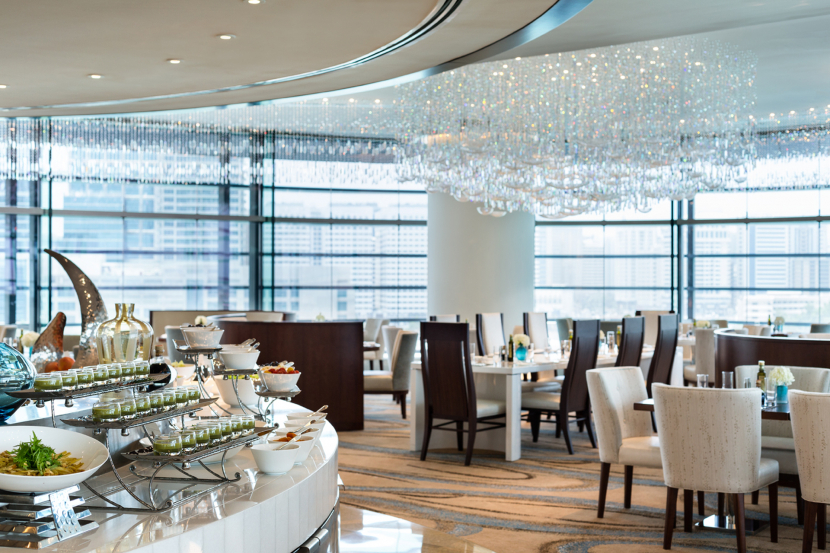 Rosewood Abu Dhabi
This brunch has recently had a revamp, to make it even more family-friendly. Held every Friday between 1pm and 5pm, children can now enjoy a whole range of fun activities through the Rose Buds kids' club, and the buffet includes a dedicated kids' section. Special attention has been paid to the kids' menu with a created colourful dessert corner featuring Haribo, live stations for fresh crêpes, waffles and pancakes, mini ice-cream cups, pastries. There's also a range of fun activities for the kids. Meanwhile the adult buffet includes Asian dishes, a fritto corner, a raw bar, a live tuna carving station, an oyster and sushi bar, a ceviche and soup station, fresh pasta, grilled and smoked meats, a rotisserie, Chinese and Indian section.
Dhs205 (soft drinks), Dhs285 (house beverages), Dhs102 (kids aged six-12), free (kids under six). Fri noon-5pm. Rosewood Abu Dhabi, Al Maryah Island (02 813 5550).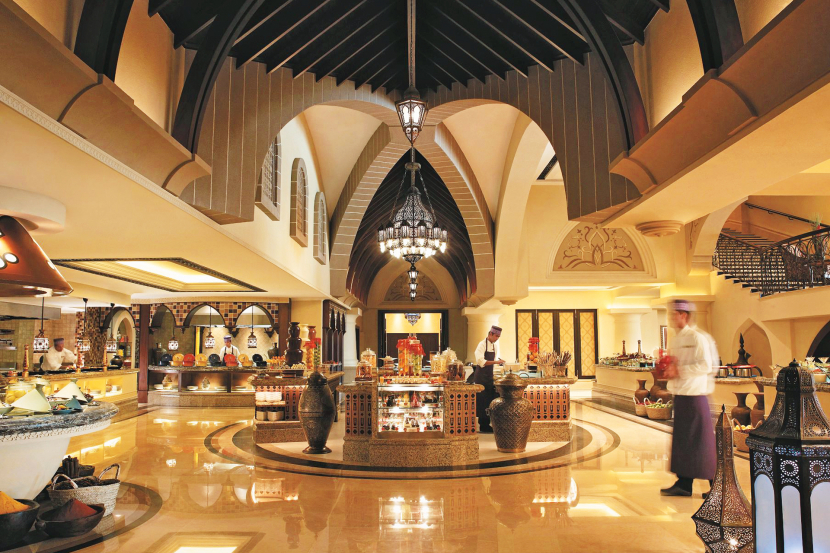 Sofra BLD at Shangri-La Hotel Qaryat Al Beri
A brunch with top dishes from all around the world and plenty to do for kids? The WonderBrunch at Sofra BLD is all about families. With a dedicated team keeping little ones busy through games, arts and crafts, and more, young ones will have tonnes to tell mum and dad about. There's even a special buffet just for them. So, while parents enjoy the live music and great view, the kids' corner will be brimming with fun and giggles.
Dhs279 (soft drinks), Dhs349 (house beverages), Dhs459 (bubbly), Dhs139.50 (kids aged six-12), free (kids under six). Fri 1pm-4pm. Bain Al Jessrain (02 509 8888).
Be the first to get all the latest Abu Dhabi news, reviews and deals into your inbox by signing up to our free
newsletter
,
click here to sign up
.