We'll never tire of living in year-round sunshine, but even we have to admit that it's becoming a bit too warm to enjoy some of our favourite outdoor activities.

However, while we might be cutting down on kayaking, al fresco dining and jogging outdoors, it doesn't mean that things are becoming less fun.

In fact, now's the perfect time to make the most of all the amazing things you can do indoors in Abu Dhabi.
Here you enjoy exciting theme parks, huge climbing walls, fascinating museums and more, all without having to leave the air-conditioned cool of inside.

This means you don't have to worry about hiding from the sun, feeling hot and sticky, or battling with steamed-up sunglasses.

So, make summer 2019 the best one yet by trying out our top 21 indoor activities and experiences in the capital.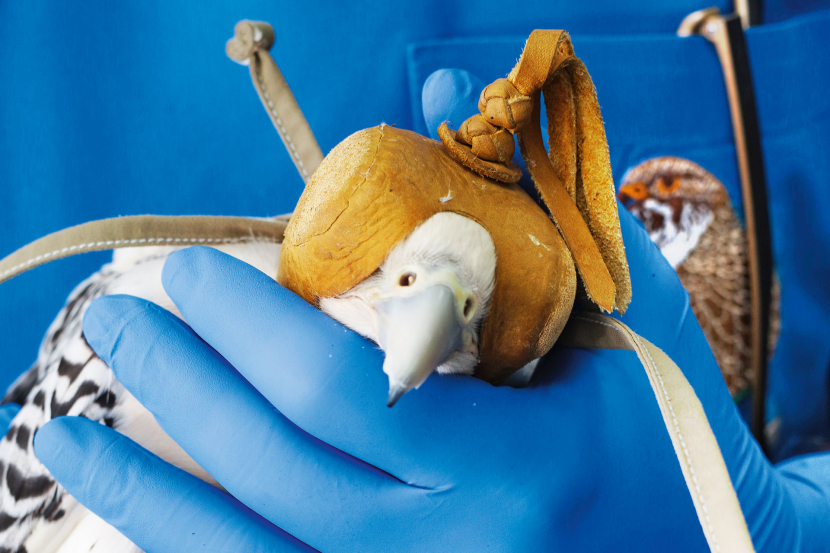 Pose with a Falcon at Abu Dhabi Falcon Hospital
Did you know that falcons have their own passports and can travel alongside passengers on airlines including Emirates and Etihad? Well, you would if you've ever been on a brilliant tour of the Abu Dhabi Falcon Hospital. This amazing institution has been open for 20 years, and the tour lets you witness minor procedures and even hold one of the falcons and get a selfie with it. It's pure Instagram gold.
From Dhs170. Daily tours run 10am & 2pm. Abu Dhabi to Sweihan Road, near to Abu Dhabi International Airport, www.falconhospital.com (02 575 5155).
Push your boundaries at Adventure HQ
If you're an outdoorsy type who loves nothing more than scaling mountains and doing adventurous activities, you don't need to worry that you might need to abandon your favourite hobbies during the Abu Dhabi summer. Adventure HQ lets you go bouldering, climbing, caving and zip lining all within some of the capital's best malls. Or if you're blessed with incredible balance or sports skills, you can also try out the skate park and football pitches.
Prices vary. Sat-Wed 10am-10pm; Thu-Fri 10am-midnight. Various locations, including Yas Mall, Yas Island (02 565 0996).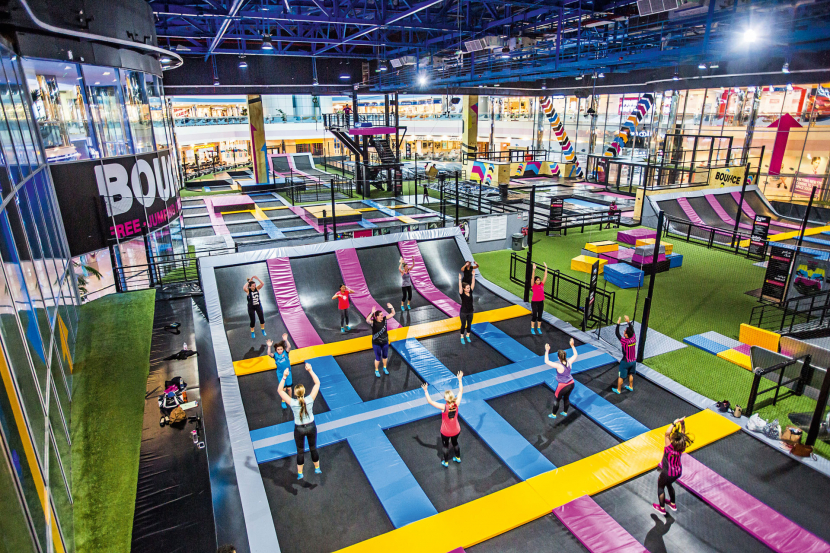 Feel lighter than air at Bounce
Is there anything more liberating than bouncing as high as you can on a trampoline? If you haven't tried it for yourself (or since you were about six years old) then you need to get yourself over to Bounce as soon as possible. Found in Marina Mall, this huge trampoline park lets everyone lose their inhibitions and be a bit silly. But it's not simply about bouncing, you can also play a game of dodgeball, perfect your basketball skills and even have a go on the zip line. Or, if you're looking for a fun way of burning off those extra portions of umm ali, the Bounce Fit classes are tremendously enjoyable too.
Dhs85 (general admission). Open Sat-Wed 10am-1am; Thu-Fri 10am-2am. Marina Mall (04 321 1400).
Catch alternative movies at Cinema Space
Over the next few months, you'll probably reach a point where you've seen all the latest releases at the cinema. But don't even think about going back for a second viewing, simply head to Cinema Space and catch a restored classic or arty cinematic masterpiece instead. It's perfect if you fancy going to watch something a bit different and, as all the screenings are free to enter, it won't cost you a thing either (if you don't count the obligatory snacks).
Free. Manarat Al Saadiyat, Saadiyat Island, www.cinemaspace-abudhabi.splashthat.com.

Feel invigorated at CRYO
Suffering with the heat? Well cryotherapy will take you to the other extreme. The effective treatment from CRYO at Abu Dhabi Country Club involves exposing your body to sub-zero temperatures, and the benefits are enormous. Whether you want your muscles to recover quicker, lose weight, look younger or generally just feel healthier, this treatment will deliver the results you want. It doesn't get much cooler than this (literally).
Prices vary. Al Saada Street, Al Mushrif (02 667 7736).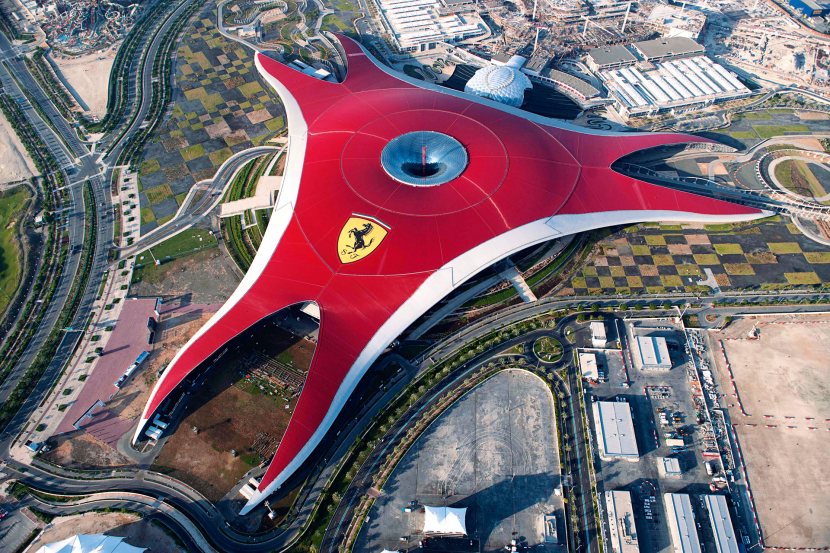 Race around at Ferrari World
Home to the world's fastest rollercoaster, this huge theme park is a big hit with all thrill seekers. Formula Rossa reaches speeds of 240km an hour and heights of 52 metres, so you'll also get a great view of the island while you're up there too. Aside from some of the really big loops and dips, it's all totally indoors, so you won't get fried by the sun while you're waiting for your turn on the next ride. If being twisted upside down and thrown along at high speeds isn't really your thing there's also loads of gentler rides too, plus live entertainment throughout the day and plenty for kids. If you're quick, until June 4 you can ride all the rides for Dhs100 when you visit from Thursday to Saturday, between 6pm and 10pm.
Dhs295 (single day ticket). Open daily 10am-8pm (timings vary until June 4). Yas Island (600 511 115).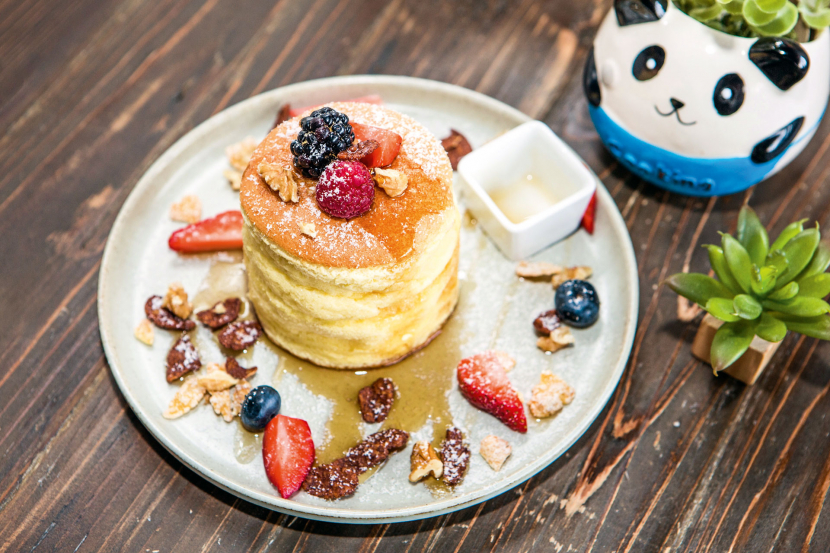 Eat Japanese cheesecakes at Keki
The small, casual venue in Al Bateen draws crowds from across the city, all after its famous Japanese cheesecakes. If you've never tried one before, these light and fluffy creations are hilariously wobbly and fun to photograph, but the best bit is the incredible light and creamy taste. Head down for yourself and see what we mean. The atmosphere is calming and chilled, and it's a lovely place to relax for a few hours (and obviously devour a couple of cakes and pastries while you're at it).
Open daily 8.30am-11pm. Al Bateen Park, Al Bateen (02 309 3999).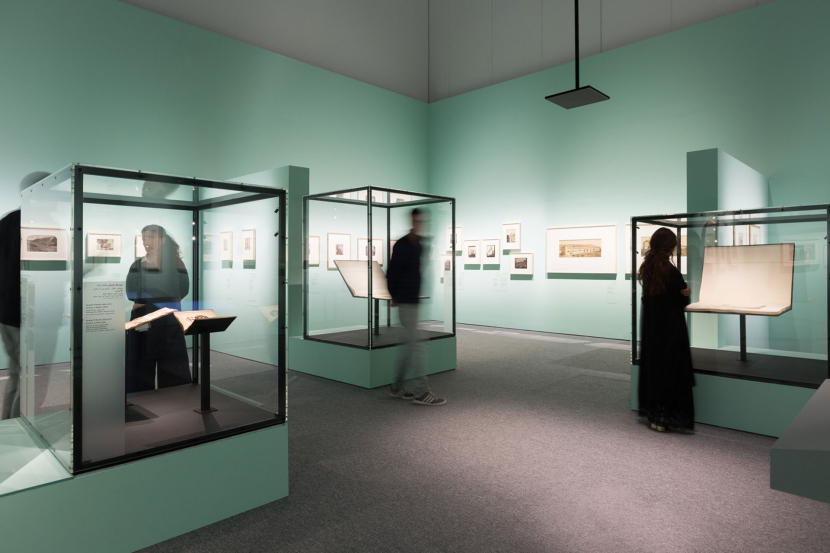 Explore the history of mankind at Louvre Abu Dhabi
While the building might be one of the most striking parts of this incredible museum, it's inside where the real wonders are found. The main gallery explores the evolution of art and mankind in chronological order, while the other exhibitions change regularly. This summer you can escape the glaring sun and immerse yourself in some of the first photographs ever taken, which are on display until July 13.
From Dhs60 (adults), Dhs30 (ages 13-22), free (under 13). Saadiyat Cultural District, Saadiyat Island, www.louvreabudhabi.ae (060 056 5566).

Party all night at MAD on Yas Island
If you're looking to go 'out out' in Abu Dhabi, this is the place to go. Because while the season for beach parties might be over, we still have the largest nightclub in the UAE to keep us partying all night long. This venue really doesn't do things by halves, and you should expect live dancers, lots of dry ice and to feel very very tired the next day. But you only live once, right? Many of the nights here feature a special guest, and Tine Tempah, Akon, Ne-Yo and French Montana are just some of the huge names who have performed here.
Open Thu-Fri 11pm-3.30am. Leisure Drive, Yas Island (055 834 6262).
Test your brain power at the McGettigan's quiz
With the name 'Wisdom Wednesdays', this weekly quiz sounds almost too sophisticated to be a McGettigan's event. But don't worry, this laid-back brain teaser isn't taken too seriously, and with a huge range of topics covered, you're bound to know at least some of the answers. Even if you don't manage to bag one of the prize vouchers for lunches, brunches, and breakfasts, you can still make a night of it and take advantage of the two-for-one offer on plates of hearty pub grub.
Free. Every Wed, 8pm. Al Raha Beach Hotel & Resort, Channel Street (02 652 4333).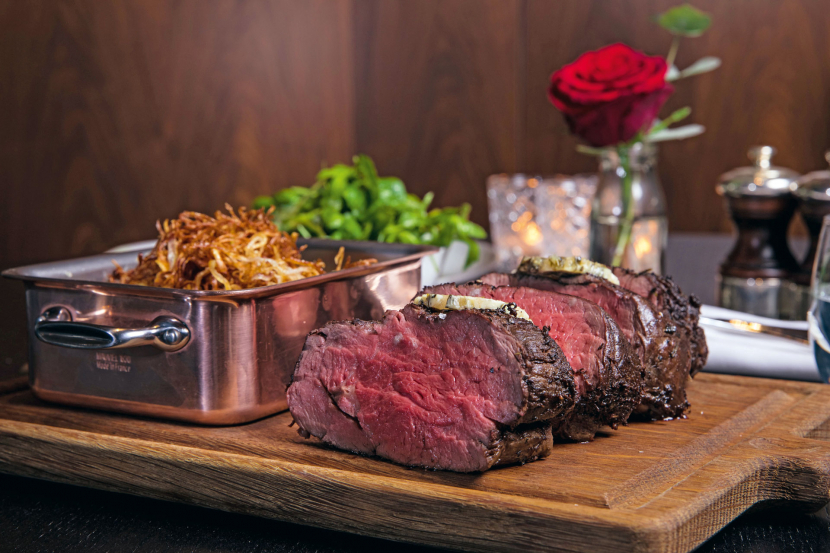 Feast on the Saturday Roast at OAK Room
Of all the many restaurants in the capital, few ooze as much charm as OAK Room. This super-cool steakhouse has a rock and roll theme, with arty shots of The Rolling Stones, David Bowie and Lou Reed covering the walls, and an awesome soundtrack of the best British rock and indie artists. When it's just far too sweltering to be chilling by the pool at this hipster-friendly Al Bateen hotel, you should head inside to devour the Saturday Roast. Featuring cuts of beautiful meat, dished out by the expert meat sommelier (yes, really), and classic puddings such as Victoria sponge and apple pie, it's a dreamy way to spend a relaxing afternoon.
From Dhs250. Sat 12.30pm-3.30pm. The Abu Dhabi EDITION, Al Bateen (02 208 0000).
Let out your frustrations at Punch
While exercising in the glaring sun doesn't appeal at all, letting out all our frustrations on a punch bag certainly does. The workouts at boutique boxing studio Punch feature flashing lights, pumping tunes, and new and swanky equipment like water-filled punching bags. The classes either focus on boxing technique, or mix up boxing moves with body weight, cardio and strengthening exercises. But whatever class you do, you'll come out dripping with sweat and feeling fantastic.
From Dhs100. Sun-Thu, class times vary. International Tennis Centre, Zayed Sports City (050 754 8474).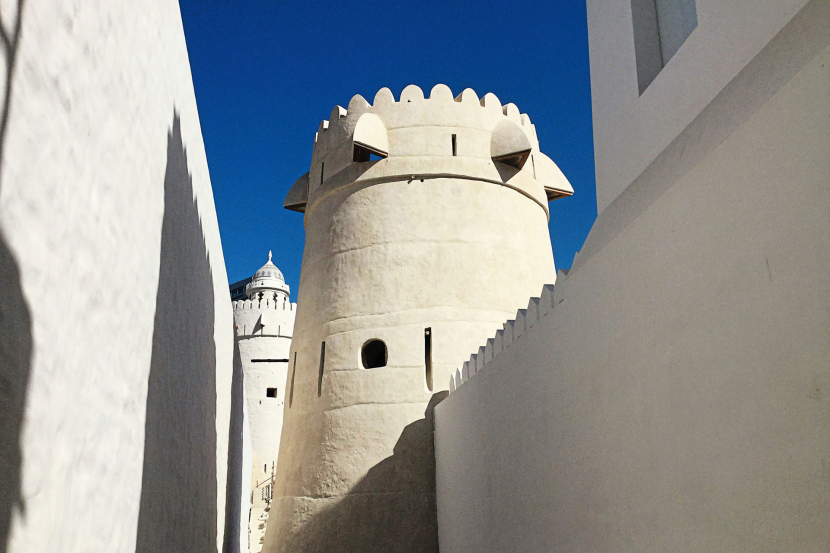 Travel back in time at Qasr Al Hosn
This is the oldest building in the city, and the fort houses an exhibition that lets visitors explore the lives of the past rulers of Abu Dhabi. You can also view great works of art in The Cultural Foundation and discover more about traditional crafts in the House of Artisans. There's easily enough to keep you busy here for a whole afternoon.
Dhs30. Open Sat-Thu 9am-7pm; Fri noon-10pm. Sheikh Rashid bin Saeed Al Maktoum Street, www.alhosn.ae.
Walk the grand hallways of Qasr Al Watan
We've all driven past those incredibly grand gates and wondered what it would be like to take a glimpse inside Abu Dhabi's Presidential Palace. Well in case you missed it, Qasr Al Watan (Palace of the Nation) is now open to the public, and you can take tours around the cool hallways and rooms within this incredible building. It contains a huge library, various exhibitions and an enormous chandelier made from 350,000 crystals. It's so pretty you'll never want to leave (but you will have to...).
Dhs60 (adults), Dhs30 (children). Open daily 10am-8pm. Al Ras Al Akhdar, www.qasralwatan.ae.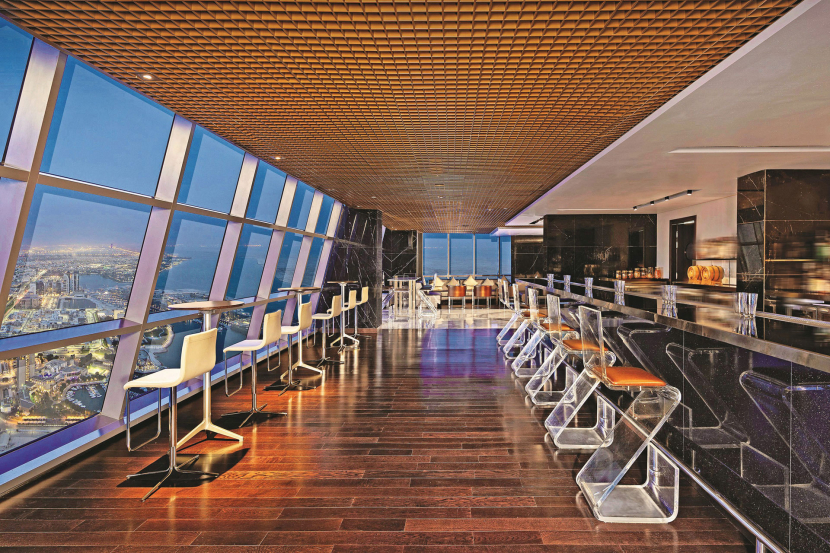 Watch the sunset at Ray's Bar
Although many of Abu Dhabi's rooftop terraces might close up during the summer, you can marvel at one of the best views in the city at Jumeirah at Etihad Towers whatever the weather. Up on the 62nd floor (we know, it's so ridiculously high), this is another classic spot for taking those who are either new to Abu Dhabi, or just visiting. With a full view of the Corniche and the surrounding islands, it's the perfect position for watching the sunset. You'll also be able to get 50 percent off selected food and drinks if you head here early in the evening.
Open daily 6pm-3am. Jumeirah at Etihad Towers, Corniche Road West (02 811 5666).


Make your own sushi at Teatro
We're sure that lots of you are total experts at eating sushi, but have you ever thought about what goes in to making it? The private sushi-making classes at Teatro see you join the expert chefs at the sushi counter and learn how to make your very own delicious maki rolls, sushi and sashimi. Afterwards you get to sample the fruits of your labour along with some other delicacies, and you'll also walk away with a certificate and goodie bag.
From Dhs955 (up to four people). Timings vary. Park Rotana Abu Dhabi, Khalifa Park area (02 657 3333).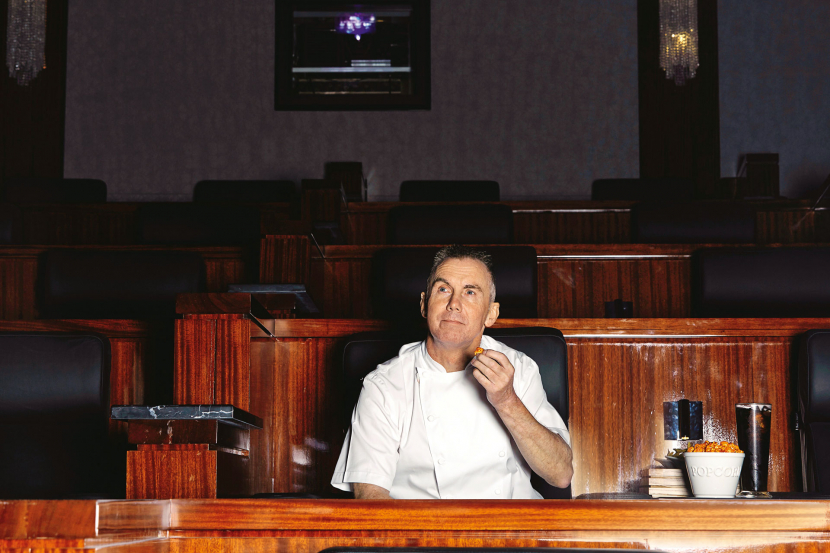 Dine on fancy cinema food at THEATRE by Rhodes
Going to the cinema is one of the obvious things to do when the weather is warm, but now you can combine catching a movie with dining on a three-course meal created by a legendary chef. If you think cinema food involves nothing but over-priced popcorn and soggy nachos, well you need to think again. THEATRE by Rhodes at Vox Cinemas lets you experience a full meal by British chef Gary Rhodes before, during or after your film, and it's a bit fancy to say the least. The posh dishes include starters such as edamame beans and peppered beef fillet sticks, and mains like foie gras burgers and spicy lamb and date fritters. There's even an afternoon tea option and a particularly mind-blowing caramel popcorn milkshake.
Prices vary. Various locations including Nation Towers, West Corniche, uae.voxcinemas.com (600 599 905).
Escape from reality at The Trip
Do you think that spin classes seem to drag on a bit? Well there's no chance to be bored during super-cool cycle class The Trip. The bikes are positioned opposite a huge screen, and the 45-minute session will see you go on an amazing journey through a digital world. While one class will take you through Greece, the next could be Egypt or Tokyo. But wherever you end up, you'll have a blast tackling the hills and sprints, and clapping and whooping along with your fellow riders.
Dhs60 (ladies only). Daily, timings vary. Al Khaleej Al Arabi Street, Al Bateen (050 157 5508).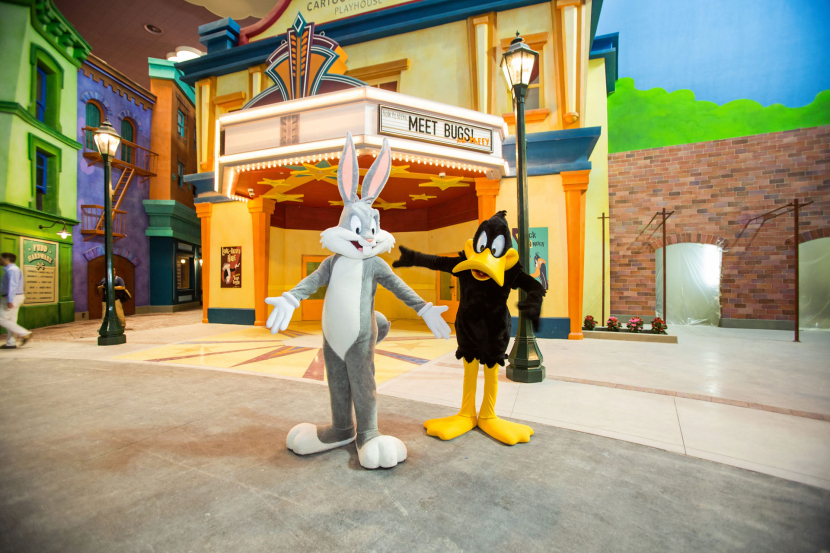 Take on 29 indoor rides at Warner Bros. World Abu Dhabi
If you spent your childhood watching the Flintstones and dreaming about flying through Gotham City with Batman then you've come to the right place. Here you can act like a big kid for the day and enjoy 29 rides all themed around your favourite Warner Bros stories, and you might even meet a few of the characters as you go round too. The indoor theme park takes up 1.65 million square feet, and it's ideal for enjoying whatever the weather.
Open daily 10am-8pm (rides open from 11am). Dhs295 (adults), Dhs230 (children). Yas Island,
www.wbworldabudhabi.com.
Refresh your wardrobe at Yas Mall
This huge shopping mall is a dreamland for all fashionistas. But be warned, with 400 stores to explore, numerous restaurants and a huge cinema, you can easily spend a whole day in this light and airy mall. Just 'popping in' for an hour rarely goes to plan. Some of the highlights include the huge Ikea (don't miss the one-dirham ice creams at the end), three-storey Tryano store and Tips and Toes beauty salon, if you fancy treating yourself to some pampering while you're at it.
Sat-Wed 10am-10pm; Thu-Fri 10am-midnight. Yas Island, www.yasmall.ae.
Be the first to get all the latest Abu Dhabi news, reviews and deals into your inbox by signing up to our free
newsletter
,
click here to sign up
.