We know the stereotypes – flashy cars, incredible high-rise skyscrapers, and gold-covered food to name just a few. And while we can't really deny that those things do all exist here (and we love them), it's not all that Abu Dhabi has to offer.

It is possible to live here, enjoy yourself and have some really fulfilling and enriching experiences without blowing all of your monthly salary on foie gras and speeding fines.

We've rounded up 50 experiences that won't cost you more than Dhs50 (per person) – spanning the great outdoors, food, art and more. So get your diary out and start planning. Make 2019 the year of saving cash.



---


ABU DHABI
1 Bask in the glow of Yas Hotel Abu Dhabi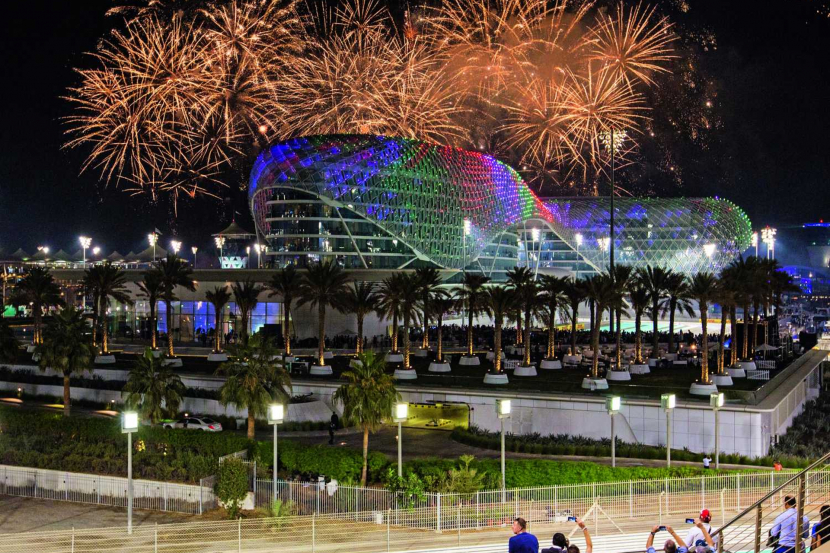 Formerly known as Yas Viceroy, the Yas Hotel Abu Dhabi is an astonishing building whatever you want to call it (and soon you'll be calling it the W). Having an F1 track running under it would be enough of a USP for most places, but the hotel looks most spectacular at night when its collection of more than 5,000 lights shimmers in the dark.
Free. Open 24 hours. Yas Island (02 656 0000).
2 Be wowed at Emirates Palace
You can spend almost any amount of money in the Emirates Palace, but it doesn't cost anything to come and have a look at its spectacular lobby. Fancy hanging out in some truly palatial surroundings? Well you can probably find a drink for under Dhs50 in the Breeze Lounge in the gardens outside.
Free entry. Open daily 5pm-1am. Corniche West (02 690 7999).
3 Buy organic food from Ripe Market
If you're looking to stock up on organic fruit and veg at Ripe Market with only a Dhs50 budget, prepare to go hungry for the rest of the week, as it won't get you much. However, if you just fancy an afternoon stroll in the sun, then you should know that this market is set in one of the city's finest parks and offers live music, food stalls and other vendors as well as the fruit and veg on offer.
Dhs5 (park entry). Ripe Market open Sat 3pm-9pm. Umm al Emarat Park, Mushrif (04 315 7000).
4 Catch a classic at Cinema Space
Not content with its exhibitions and workshops, Manarat al Saadiyat also provides free cinema screenings. This voluntary independent initiative aims to revive classics for new generations and encourage cross-cultural art appreciation. Check their site for the latest listings.
Free. Dates and times vary. Manarat al Saadiyat, Saadiyat Island (02 657 5800).

5 Check out the cool art at Warehouse 421
It's a dangerous to talk in absolute terms about anything, but Warehouse 421 is surely the coolest gallery space anywhere in Abu Dhabi. A carefully curated selection of local and international artists contribute to rolling exhibitions throughout the year in this converted hangar in the industrial quarter.
Free. Open Tue-Sun 10am-8pm. Mina Zayed (02 676 8803).
6 Chill at the Inner Space Centre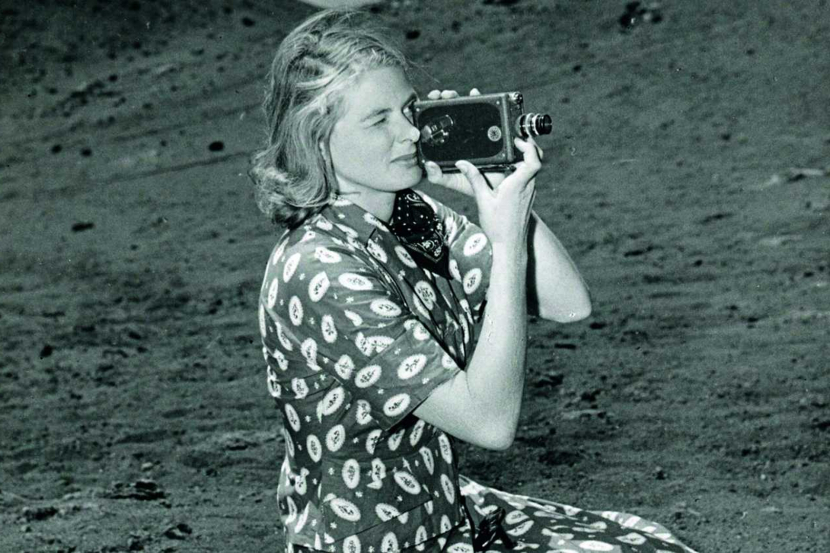 To some it may be disappointing that the Inner Space Centre has nothing to do with the Martin Short classic sci-fi movie of the same name, but for plenty of others this meditation hub is a marvel in its own right. There are lectures, courses and seminars to introduce you to mediation, mindfulness, and living life with less stress, and most of them are free.
Free (workshops). Open Sun-Thu 7pm-7.30pm; Fri 6.30pm-7.30pm; Sat 2.30pm-5.30pm. Bain Al Jessrain (050 515 9646).
7 Cross the Zayed Bridge
While undeniably gorgeous, many of the late Zaha Hadid's designs can seem a little impractical. If anything, the Zayed Bridge, which she designed in 2009 is a little too practical – it's impossible to take in its gorgeous design if you're simply driving over it. Better instead to head to Al Maqta Fort to get a good look at its fluid profile and take some cool snaps for Instagram.
Free. Open 24 hours. Al Maqta Fort, Khor Al Maqta (no number).
8 Do something good and conserve Abu Dhabi's dolphins
If there was any doubt about the ecological sanctity of the Mangroves National Park, then the presence of large pods of humpback dolphins seem like Mother Nature's personal endorsement. Though resident, the population still requires study – volunteer to help count the dolphins and do your bit for the planet.
Free. Dates and times vary. UAE Dolphin Project (050 955 1742).
9 Drink with a view at Ray's
The barmen in Ray's will be quick to extoll the virtues of their various menus but we know why most people flock here really – the stupendous views from Jumeirah at Etihad Towers. The beverages are mostly priced at more than Dhs50, but grab yourself a soft drink or come at happy hour and let the beautiful 62nd-floor vista provide your rush.
Free entry, drink prices vary. Open daily 5pm-2am. Jumeirah Etihad Towers, West Corniche (02 811 5666).
10 Feel cultured at Manarat Al Saadiyat
Once upon a time, Manarat Al Saadiyat was little more than a glorified display case showing what the grand future plans were for the wider island. Today it's a destination in its own right, hosting events, workshops and exhibitions, while still housing the scale models for the colossal Saadiyat cultural project should you want to delve into the thinking behind it.
Free entry. Open daily 9am-8pm. Saadiyat Island (02 657 5800).
11 Find out more about Islam at Sheikh Zayed Grand Mosque
Incontestably the most elegant building in the UAE, it seems like a gorgeous oversight that the Sheikh Zayed Grand Mosque can be visited for free (or, at the very least a very generous act by the nation). You can take in its sheer beauty on your own, but if you'd prefer some guidance, hugely informative cultural tours are available for walk-in visitors for free, too.
Free. Open Sat-Thu 9am-10pm; Fri 4.30pm-10pm. Sheikh Rashid bin Saeed Street (02 419 1919).

12 Get creative at Etihad Modern Art Gallery
Until the Louvre Abu Dhabi came along and blew pretty much everything else out of the water, the Etihad Modern Art Gallery ruled the capital's artistic seas. The arrival of the spectacular offering on Saadiyat has eclipsed but not devalued the rolling collections and exhibitions available to see for free in the Al Bateen neighbourhood gallery that houses some of the finest modern art from the region and beyond.
Free entry. Open Sat-Thu 10am-10pm. Al Bateen (02 621 0145).
13 Get ripped at an outdoor gym on Corniche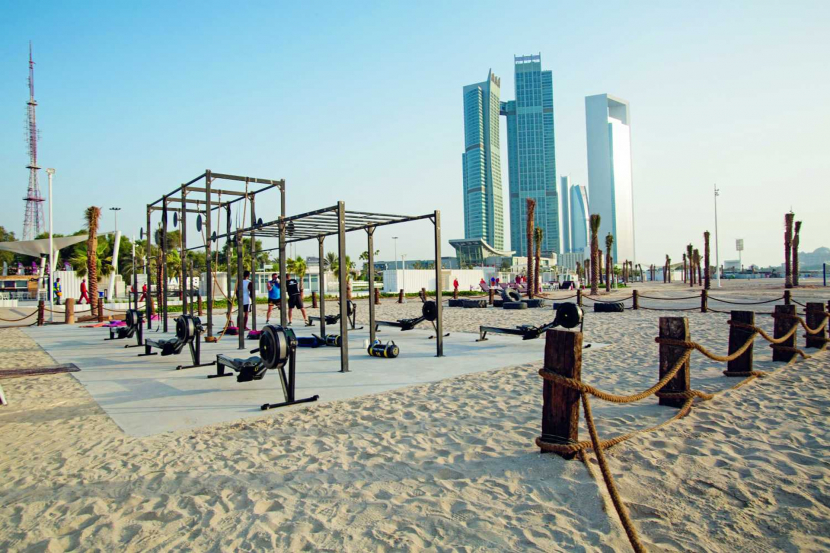 The Corniche may never be LA's Muscle Beach but the facilities are there all the same. If you prefer your workouts to be very public, then head along to make the most of the alfresco gym equipment. You might even have an audience from the nearby skyscrapers.
Free. Open 24 hours. Corniche (no number).
14 Relax at Heritage Park
Museums aren't for everyone, but if you want a taste of Abu Dhabi's bygone days, then head along to the Heritage Park. As well as being a green space, this park just off the Corniche and opposite Mina Zayed has models of traditional houses and the odd camel inside.
Free entry. Open 24 hours. Al Firdous Street (no number).

15 Have a stroll along the Corniche
If Abu Dhabi has a centre, then it is surely the Corniche, the 8km-long promenade that literally defines the city's western border. Despite the rising modernity all around, it's still best enjoyed as promenades always are – on foot. Or, if the weather allows, then take a jog, with the Arabian Gulf on one side of you, modern Abu Dhabi on the other.
Free. Open 24 hours. Corniche (no number).
16 Help save the world at Masdar City
Probably the most forward-looking development anywhere in the Middle East, Masdar City is researching a sustainable future so you don't have to. While that's interesting in itself, there are also attractions on site for day visitors, including Masdar Park, a running and cycling track, sports facilities and an outdoor gym.
Free. Opening times vary. Masdar City (02 653 3333).
17 Immerse yourself in literature at Khalifa Park Library
To some youngsters, the idea of a library may seem old fashioned, but wiser (and probably older) heads will know that they still can't be beaten for a bit of peace, quiet and a good book. And all for free, too. Added to that, as the name suggests the Khalifa Library also has its own park right outside – ideal for a bit of al fresco reading.
Free. Open Sat-Thu 8am-8pm. Khalifa Park (02 657 6182).
18 Make your own art at Warehouse 421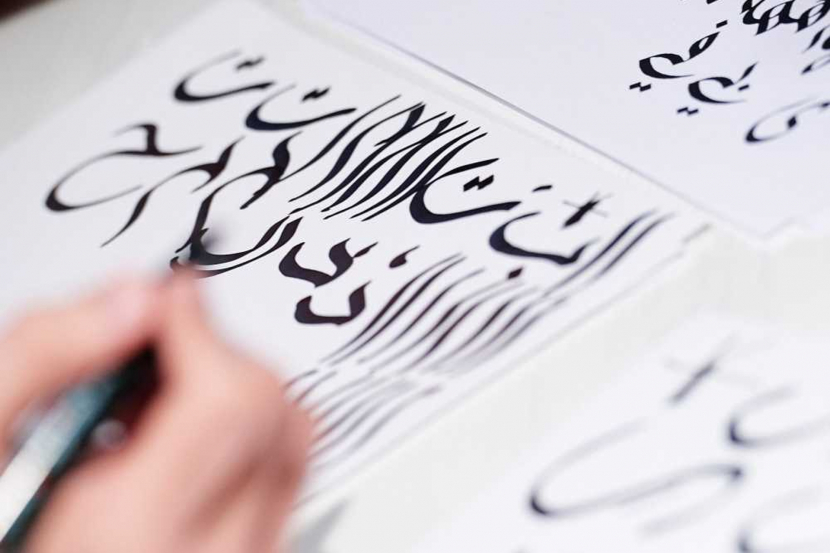 While staring at the art on the walls of Warehouse 421 represents several hours of fascination, the organisers also have a selection of more interactive mini events throughout the year. These vary from workshops to film screenings, some of which come with nominal charges, but many
more of which are free. Check its website for the latest line-up and let your creative side really flourish.
Prices, dates and times vary. Mina Zayed, www.warehouse421.ae (02 676 8803).
19 Pay your respects at Wahat Al Karama
Located between the Sheikh Zayed Grand Mosque and the headquarters of the UAE armed forces, there's no mistaking the importance of Wahat Al Karama. This "Oasis of Dignity" is dedicated to a permanent tribute and war memorial to honour UAE's martyred soldiers and other Emiratis who sacrificed their lives for the service of the nation through its history.
Free. Open daily 9am-10pm. 3rd Street, Khor Al Maqta (02 668 1000).

20 Peruse the art at Salwa Zeidan Gallery
Though the gallery location may have moved around Abu Dhabi, Lebanese artist Salwa Zeidan has had a presence in the UAE since 1994. Today her collections are held in the opulent setting of The Collection at The St. Regis Saadiyat Island Resort.
Free. Open Sun-Thu 10am-7pm. The Collection at The St. Regis Saadiyat Island Resort Abu Dhabi (02 666 9656).
21 Photograph dhows at the port
Anyone arriving at Warehouse 421 can't fail to notice the dhow graveyard right outside. With Abu Dhabi's distinctive skyline as a backdrop, the juxtaposition of old and new is a readymade photo opportunity to show off to your friends.
Free. Open 24 hours. Mina Zayed (no number).
22 Recharge at Umm Al Emarat Park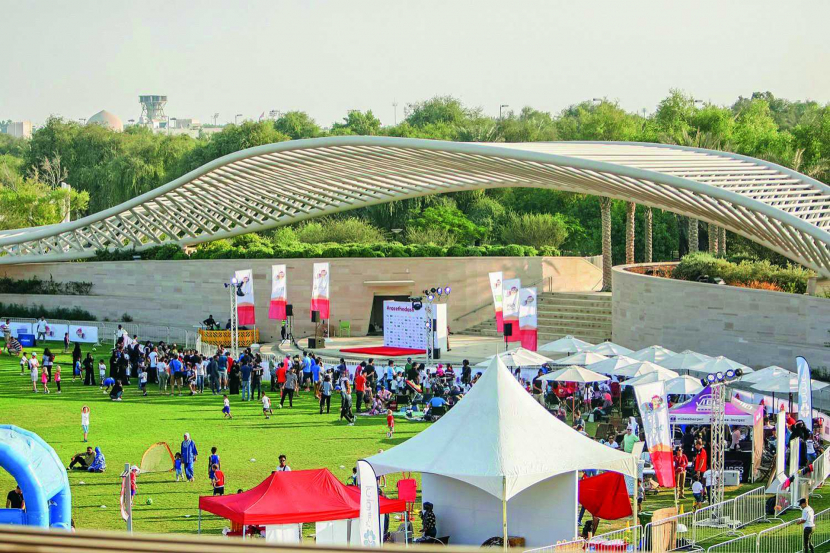 First opened in 1982, Umm al Emarat Park (formerly Mushrif Park) is some people's idea of a perfect city oasis. Longstanding popular attractions include the botanic gardens and animal barn, but they've recently been joined by the Wonder Maze, which is a snip at Dhs35 to get inside. It could provide you with hours of fun, depending on how long it takes you to find your way out.
Dhs5 (park entry). Open daily 8am-noon. Mushrif (02 666 9559).
23 Ride Abu Dhabi on a Cyacle bike
For a few months a year the idea of cycling outside may seem nightmarish, but over, winter Cyacle offer easily rentable bikes for a nominal fee. The Corniche seems particularly suited to such pursuits, but once you have paid your Dhs20 and collected your bike, you can make the roads your own, for 24 hours at least.
From Dhs20. Available daily for 24 hours. Various locations (800 292 253).
24 Run or bike around Yas Marina Circuit
Several times throughout the year the screaming of high-performance engines and professional race cars would make being a pedestrian at Yas Marina Circuit a suicide mission. But, during most weeks there's not much going on, meaning its free to host the free StartYas (Sundays), TrainYas (Tuesdays) and GoYas (Wednesdays, ladies only) running and cycling events.
Free. Every Sun, Mon and Tue from 6pm. Yas Island (02 659 9800).
25 See the sights from Marina Eye
Every major city around the world seems to have a gigantic Ferris wheel these days and Abu Dhabi is no exception. With views towards the city and out towards the Arabian Gulf, it's unsurprisingly popular around sunset when the Dhs50 (Dhs30 for kids) entry is a total bargain.
Dhs50 (adults), Dhs30 (kids). Open Sun-Wed 11am-11pm; Thu-Sat 11am-1am Thursday-Saturday. Near Marina Mall, Corniche Breakwater (02 681 8300).
26 Start your fitness journey at Zayed Sports City
Depending on your fitness level, running 5km or 10km may sound like a distant fantasy, or a casual jog. If you've built yourself up to covering those distances and fancy trying a race environment, then Zayed Sports City hosts competitions throughout the year. Or you can just run around the grounds.
Free. Dates and times vary. Zayed Sports City (02 403 4228).
27 Step into the past at Qasr Al Hosn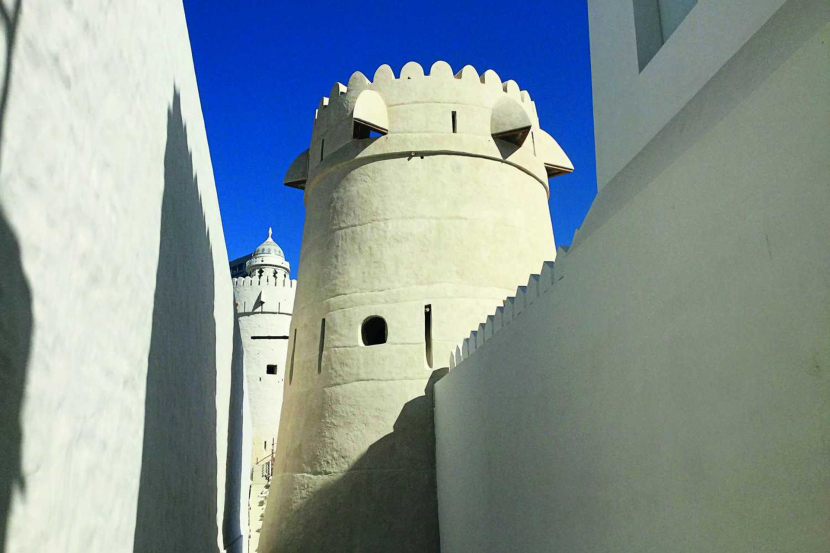 Probably the best historic museum in Abu Dhabi, Qasr Al Hosn takes time to document Abu Dhabi's dramatic transition from sleepy fishing and pearling hub to booming modern metropolis. It all feels that bit more convincing as the museum is housed in the oldest building in Abu Dhabi.
Free entry. Open Sat-Thu 9am-7pm; Fri noon-10pm. Rashid bin Saeed Al Maktoum Street (02 697 6400).
28 Sunbathe on Saadiyat Public Beach
There are plenty of paid-for beaches around the capital these days, but if you don't fancy forking out for your sandy real estate then head to the Saadiyat Public beach. There are near endless rays, but take care of the local wildlife – it's around here that Abu Dhabi's protected hawksbill turtles nest every year.
Free. Open daily 7am-6.30pm. Saadiyat Island (800 8342).
29 Take a look at the record-breaking Capital Gate building
One of Abu Dhabi's more unusual world records comes from the Capital Gate building which, at 18 degrees, is the planet's most inclined building. Of course you can go inside the Andaz Capital Gate hotel, but it's much easier to see just how tilted the building is from the outside.
Free entry. Open 24 hours. Al Khaleej Al Arabi Street (02 596 1234).
30 Take part in workshops at Qasr Al Hosn
Aside from simply walking the corridors of Qasr Al Hosn, keep an eye on its calendar for a smattering of special events popping up throughout the year. As well as traditional ceremonies and dances, there are demonstrations from local artisans and selected workshops, some for free, some
for Dhs50.
Prices vary. Open Sat-Thu 9am-7pm; Fri noon-10pm. Rashid bin Saeed Al Maktoum Street (02 697 6400).
31 Volunteer with the turtle patrol
The hawksbill turtles that choose to nest on Saadiyat Island are protected by law, but that doesn't mean they can't do with a little extra help. Turtle Power aid the pristine sand by patrolling the beach, picking up rubbish and reporting any turtles in distress. It's organised by NYU Abu Dhabi, so drop them a line to see how you can join in.
Free. Dates and times vary. Saadiyat Beach, Saadiyat Island, nyuad.community.outreach@nyu.edu.
32 Walk around in awe at Louvre Abu Dhabi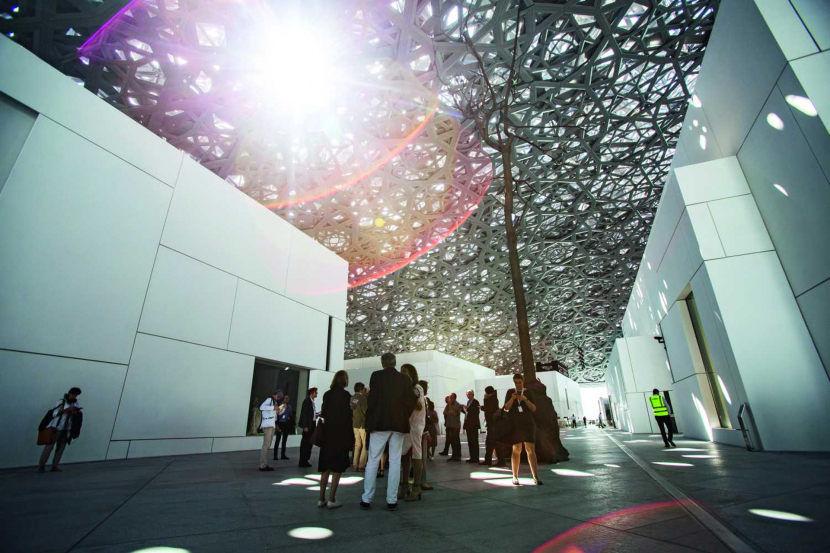 A little over a year since first opening, the Louvre Abu Dhabi has established itself as one of the world's most sensational museums, both in terms of its collection and the ambitious design of the building itself. OK so the adult admission is a smidgen over Dhs50, but concessions are Dhs31.50, while kids under 13 can go in for free, as can journalists.
From Dhs31.50. Open Sun-Wed 10am-8pm; Thu-Fri 10am-10pm. Saadiyat Island (600 565 556).
33 Wander the Zayed Heritage Centre
With new hotels and better roads, the Al Bateen neighbourhood is fast modernising but one of its highlights proudly looks to the past. The Zayed Heritage Centre focuses on the life of the UAE's founding father, the late Sheikh Zayed, displaying personal artefacts and photographs as well as providing a snapshot of an era of tremendous change in his country. Tours are available, but you need to book a week in advance.
Free. Open Sun-Thu 8am-2.15pm. Al Bateen (02 665 9555).
34 Watch the racing at Yas Marina Circuit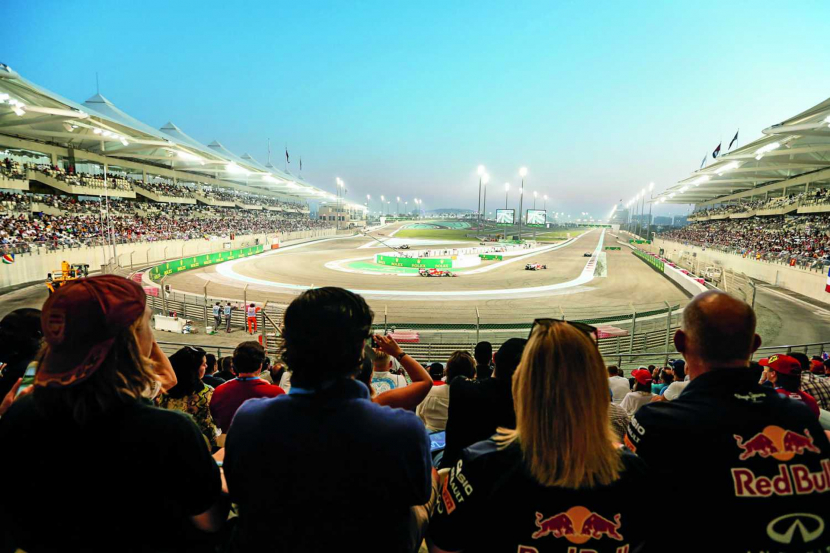 Of course the tickets for the Formula One weekend are far more expensive than 50Dhs, but that's not the only racing to happen at the Yas Marina Circuit. Check the website to see when local and international competitors are next hashing it out on the famous track over the year. The events include the Yas Racing Series (Dhs25) and the Gulf 12 Hours (Dhs50).
From Dhs25. Dates and times vary. Yas Island (02 659 9800).
35 Whack a ball on a driving range
Depending on your skill level, hitting 75 golf balls can feel like a teasing hors d'oeuvre or a frustrating impossibility. In any case, that's the very reasonable number of balls available for Dhs50 at the Abu Dhabi City Golf Club and its excellent driving range.
Dhs50. Open daily 5.30am-midnight. Abu Dhabi City Golf Club, Mushrif (02 445 9600).



---


AL AIN
36 Explore Al Ain Oasis
Human habitation can be traced back 4,000 years at the Al Ain Oasis. In a nod to this extraordinary number, UNESCO made it a World Heritage Site in 2011. Since then, it's been open to the public, with walkways through a spectacular 147,000 date palms.
Free. Open daily 8am-5pm. Al Mutawaa, Al Ain (02 599 5438).
37 Climb Jebel Hafeet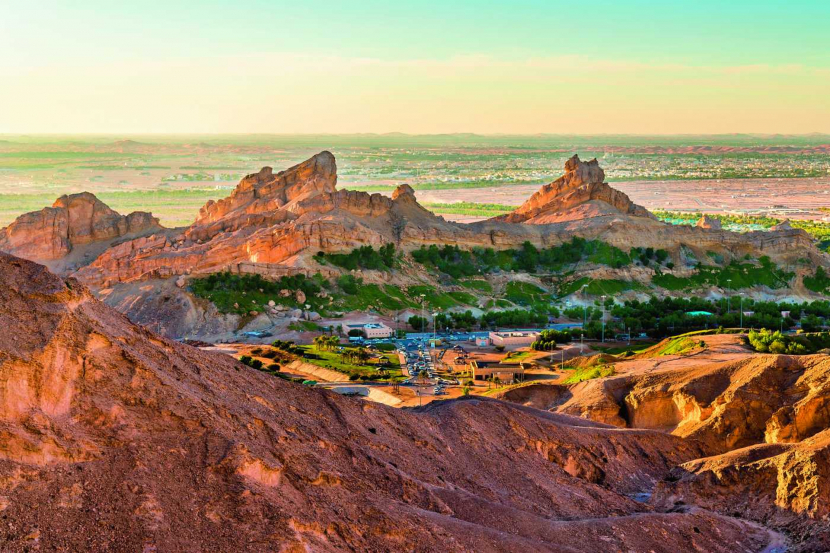 It hardly seems Everestian, but at 1,249m Jebel Hafeet is the highest mountain in the UAE and fewer than 100m shorter than Ben Nevis, Britain's loftiest peak. There are a glut of tourist attractions around this part of Al Ain, but arguably nothing more spectacular than hitting the summit here which, thanks to a road up it, is really a pretty simple task.
Free. Al Ain (no number).
38 Delve into the past at Al Jahili Fort
While the fort itself has been standing since the late 1800s, it was only in 2008 that the remarkable (and free) Al Jahili Fort in Al Ain opened its doors to the public. Among its assets is a permanent exhibition detailing the exploits of the great British explorer William Thesiger's adventures in the Empty Quarter.
Free. Sat-Sun; Mon-Thu 9am-5pm; Fr 3pm-5pm Friday. Al Mutawaa, Al Ain (03 711 8311).
39 Go window shopping at a camel market
The final products may be much more than Dhs50, but if you want to do a bit of strange window shopping (windows not included) then head to the camel souk. It's just Dhs30 entry to ask all the questions and take all the pictures you want.
Dhs30. Tue-Thu; Sat-Sun 6am-7pm, Fri 3pm-5pm. Al Ain Camel Market, Zayed Bin Sultan Road (03 711 8311).
40 Have a blast at Hili Fun City
The first theme park anywhere in the Gulf, Al Ain's Hili Fun City has been around since 1985, making it a virtual fossil in relation to much of modern Abu Dhabi. Still going strong today, it offers 25 attractions, all included in the Dhs50 entry fee, or you can get in for Dhs10 then pay as you go.
From Dhs10. Open Mon-Thu 4pm-10pm; Fri-Sat noon-10pm. Off Dubai-Al Ain Road, Al Ain (03 784 5542).
41 Learn something new at Al Ain Zoo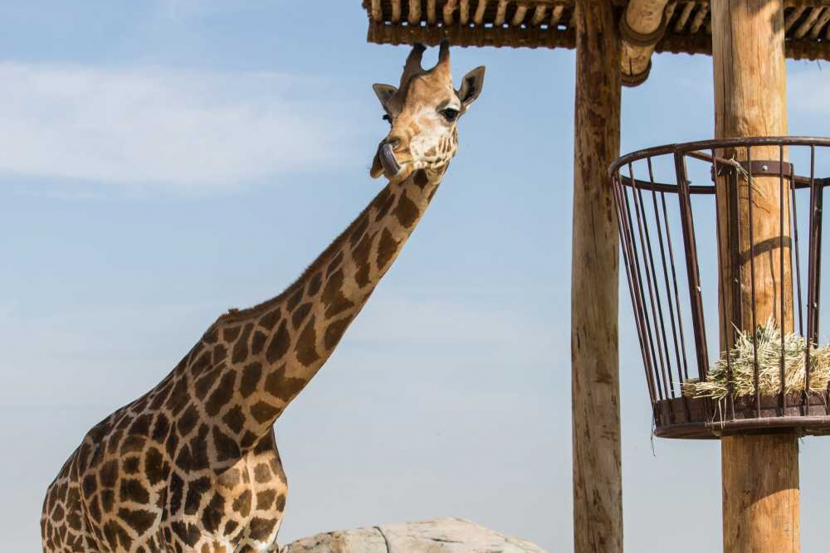 The role of the zoo has changed over the years from simply collecting animals to entertaining the public to educating the latter in the importance of conservation. The staff at Al Ain Zoo understand this well enough, carefully looking after populations of lion, jaguar and gorilla for over 50 years.
Dhs30 (adult), Dhs10 (child). Nahyan the First Street, Al Ain (03 799 2000).
42 Make a splash at Wadi Adventure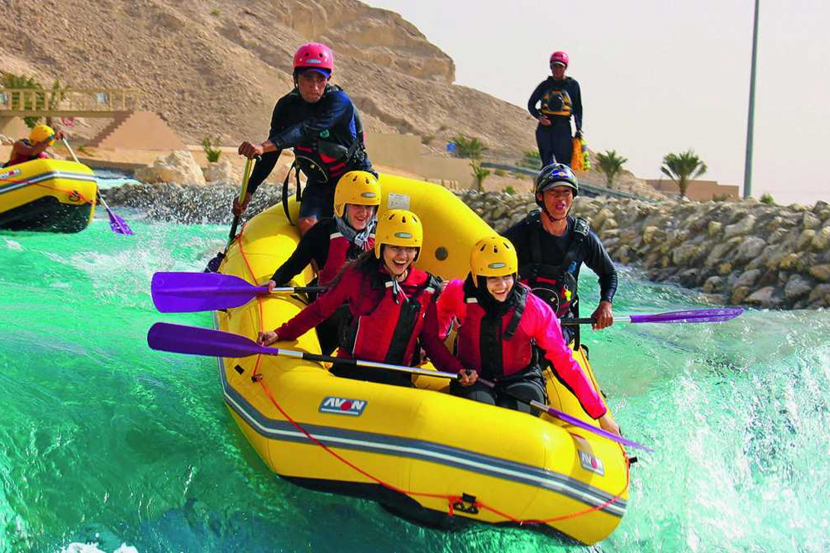 Al Ain's sprawling adventure park offers everything from kayaking to zip-lines, wall climbing to surfing, and a ton of fun in between. Technically a solo adult ticket is out of range at Dhs65, but it's only Dhs45 for kids and just Dhs150 for a family of four, making it a real watery bargain.
From Dhs45. Open daily 11am-6pm. Near Jebel Hafeet, Al Ain (03 781 8422).
43 Marvel at Al Ain Palace
Originally built in 1937, Al Ain Palace has had many incarnations, but today primarily exists as a museum. Up until 1966, the late Sheikh Zayed and his family resided here, guaranteeing it a special place in the hearts of all Emiratis. Today entrance is free for royals and commoners alike.
Free. Open Tue-Thu; Sat-Sun 8.30am-7.30pm; Fri 3.30pm-7.30pm. Hessa Bint Mohammed Street, Al Ain (03 711 8388).

44 Watch a match at Al Ain FC
It should probably be more expensive to watch the most successful club team in the UAE play live, but prices at the Hazza Bin Zayed Stadium are very reasonable. Better still, the Emirati national team often plays here, too, when prices come down further still. A season ticket is Dhs200 and individual tickets for games start at about Dhs10. Now that's just champion.
From Dhs10. Dates and times vary. Hazza Bin Zayed Stadium, Al Ain (04 457 3212).
---

FURTHER AFIELD
45 Be one with nature at Al Wathba Wetland Reserve
Officially Al Wathba Wetland Reserve is 21 years old, but the behaviours of the wildlife attracted to its lush landscape are of course a lot older than that. There are a great many species drawn to this natural oasis but perhaps none more popular than the flamboyances of flamingos.
Free. Open Thu and Sat 8am-4pm. Al Wathba (02 693 4444).

46 Experience Al Dhafra Camel Festival
The annual Al Dhafra Festival hits international headlines almost every year because of its "camel beauty contest" but this two-week festival in Liwa is about so much more than that. Check the site for this year's listings, which will likely include arts workshops, racing and, yes, camels.
Free. Times and dates to be confirmed. Liwa, Al Dhafra (no number).
47 Feel envious at Emirates National Auto Museum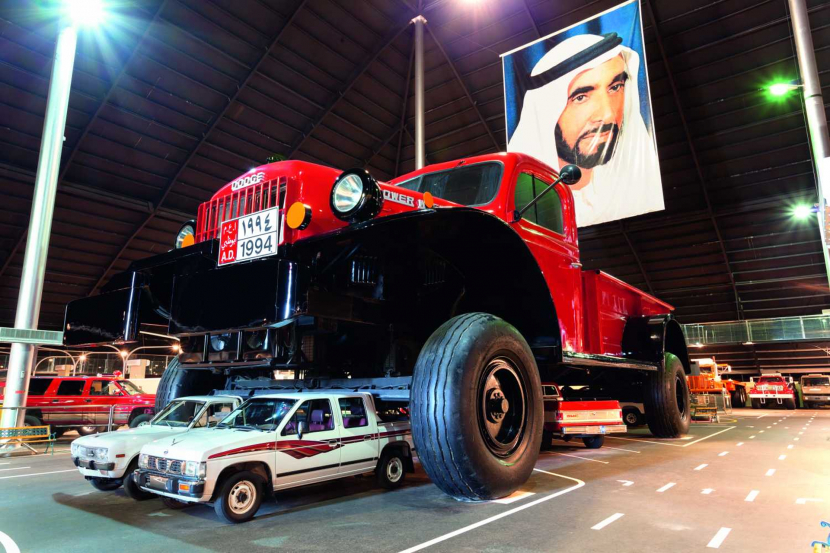 One of the quirkier museums anywhere in the UAE, the Emirates National Auto Museum has a collection of 200 vehicles owned by HH Sheikh Hamad Bin Hamdan Al Nahyan. Among several highlights, there's the world's largest truck.
Dhs50. Open daily 9am-5pm. Drive South from Abu Dhabi on Abu Dhabi-Liwa Road (055 749 2155).
48 Ferry across to Dalma Island
Sure, it costs more with a car and, yes, there's still the hotel to consider, but if all you want is a ferry over to Delma Island, then it's entirely possible for under Dhs50. Why bother? Well humans have been living here for 7,000 years giving, it unrivalled history.
Dhs20 (anyone over 11), free (kids under 12). Ferries run Sat-Thu 6am, 11.15am, 3.45pm; Fr 7am, 3.45pm. Jebel Dhanna (02 666 7776).
49 See what happens at Liwa Date Festival
For many Emiratis Liwa is absolutely synonymous with date fruits and so it's only natural that every July, the sleepy desert settlement erupts into a ten-day celebration. Highlights include a traditional market, a children's village and a date competition, of course.
Free. Dates for 2019 to be announced. Al Dhafra, Liwa (no number).
50 Watch some camel racing
They might look like different parts of pantomime horses stitched together (in a good way, obviously), but when they get up a head of steam it's hard to stop a camel in full flow. The animals have long been raced in the Middle East, but for over a decade now their jockeys have been little robots – see it and believe it for free.
Free. Dates and times vary. Al Wathba Camel Race Track (02 885 8888).
Be the first to get all the latest Abu Dhabi news, reviews and deals into your inbox by signing up to our free
newsletter
,
click here to sign up
.