We're gonna hit the highway like a battering ram on a silver-black phantom bike. Or rather, we're picking up the hire car and firing up our Google Maps.

Abu Dhabi is perfectly placed for a road trip and whether you're looking for a bit of downtime by the beach or a sheer adrenaline rush, you'll find it almost on your doorstep.

Here are some suggestions for routes from the capital, with the estimated travel time from Al Wahda. So fill up the tank, load up on snacks and hit the road. Happy travels!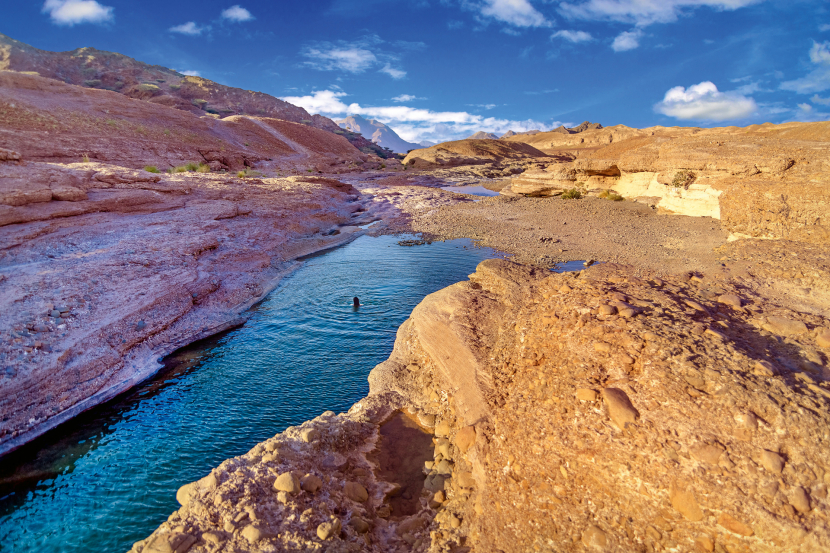 Hatta
Driving time: 2hrs 50mins (265km).
The drive north to this UAE exclave is almost as stunning as the scenery that greets you upon arrival.

Over the years, Hatta has been used as a summer home by our neighbours in Dubai wanting to escape the heat and, due its relatively mild climate, has become a draw for holidaymakers from the UAE as a whole.
The government has just forked out Dhs1.3 billion on a project to make the area more eco-friendly and desirable for tourists,
so now is a better time to visit than ever.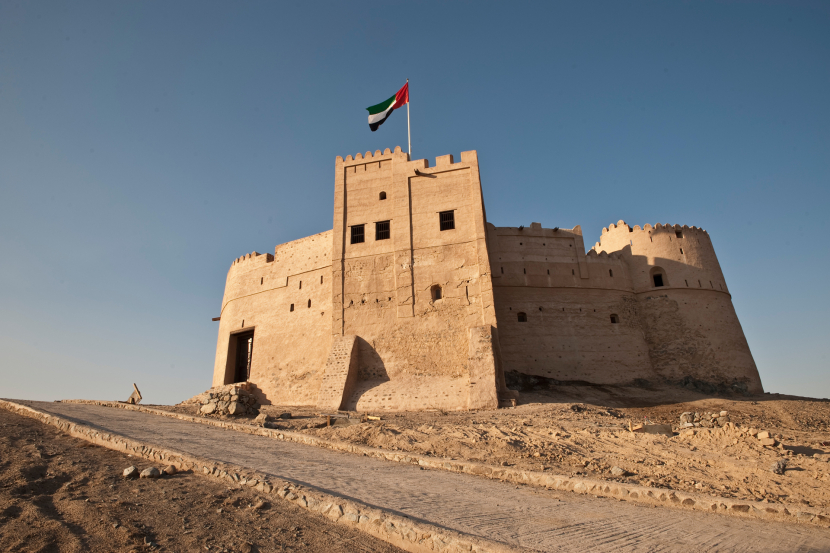 Fujairah
Driving time: 2hrs 45mins (254km).

Cultural tours, quality diving, relaxing weekends and the UAE's best sunrises can all be found in Fujairah. Pack your bags and head away for a weekend break sandwiched between the Hajar Mountains and the Indian Ocean. Don't mind if we do…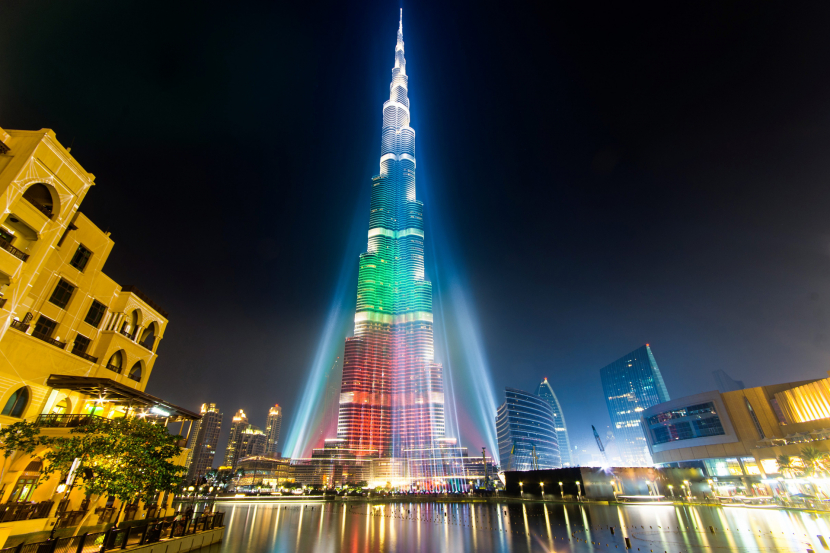 Dubai
Driving time: 1hr 28mins (140km).
Head north for around an hour and you'll be at the border with Dubai. From the theme parks of Jebel Ali to the historic Bur Dubai area, there's plenty to see and do in the UAE's tourist hotspot. As well as beautiful beaches and stunning architecture, there are incredible restaurants and nightlife and some places firmly in keeping with tradition. Prepare for your eyes to bulge and your jaws to drop.

Al Ain
Driving time: 1hr 56mins (173km).
Being bound on all sides by desert, the UAE is hardly well known for its greenery, but as soon as you approach this most verdant of outposts on the Al Ain Road, you'll soon realise how it gets its "Garden City" moniker.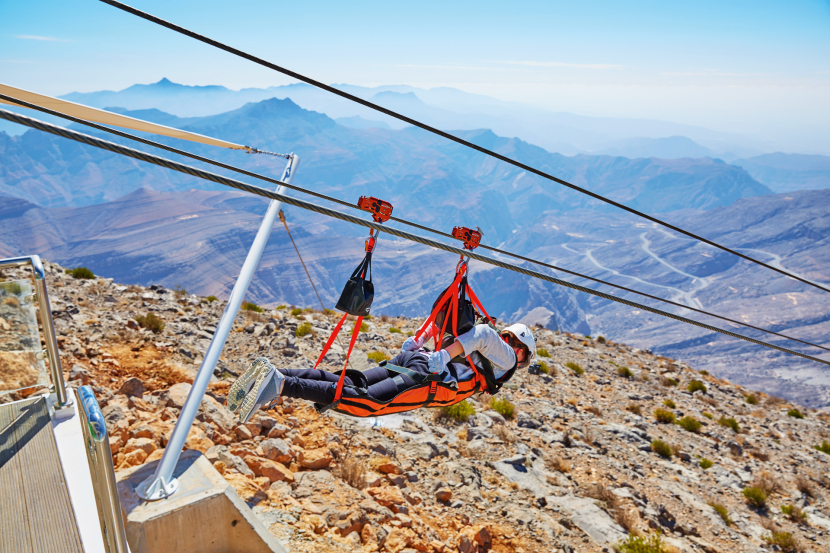 Ras Al Khaimah
Driving time: 2hrs 48mins (254km).
It might be trying to transform itself into a party destination ("the Ibiza of the UAE", no less) but Ras Al Khaimah's charm lies in its mellow ambience. A casual stroll along part of the 64km of white-sand coast followed by dinner overlooking Al Hamra Marina is an idyllic way to relax after making the drive up here, before you start on all of the adrenaline-inducing pursuits that Ras Al Khaimah has by the absolute bucket-load.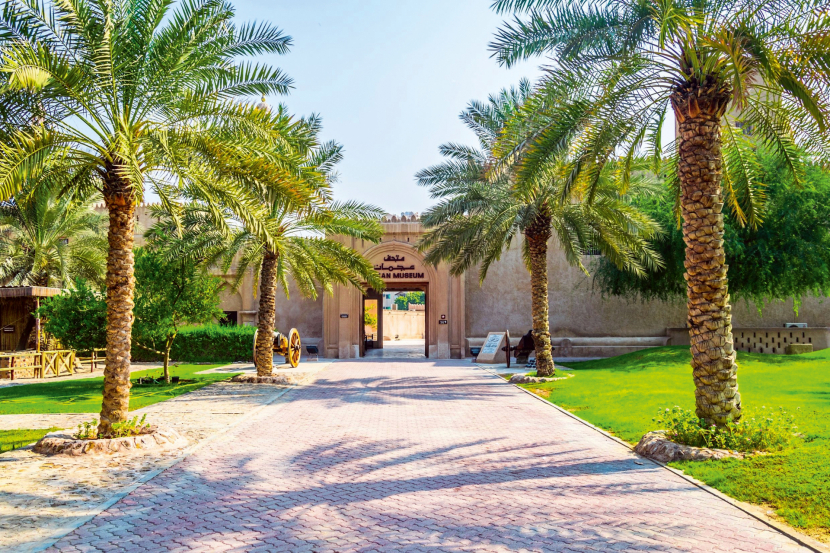 Ajman
Driving time: 2hrs 22mins (202km).
The UAE's tiniest emirate just proves that the best things come in small packages. If you're desperate to escape the hubbub of big city life, head up to Ajman for a more laid-back vibe. It's little wonder they're so easy-going when they have some of the nation's best beaches to chill out on, one of the finest being at the Ajman Hotel (www.hotelajman.com). The five-star hotel is at the end of the coastal road, which has a promenade that reminds us of those found in seaside towns in the UK, with something of an old-school charm and cafés and restaurants to refuel in. The drive up takes you on the Emirates Highway, with gorgeous dunes around you. Once there, you must visit the Ajman Museum, set in an 18th century fort and offering a cultural insight into the emirate.
Liwa Oasis
Driving time: 2hrs 35mins (240km).
Head south west of the capital and you'll find a desert settlement of roughly 50 villages and the former home of the ruling families of both Dubai and Abu Dhabi. The high point in the local calendar is the Liwa Date Festival, an event celebrating the various customs, traditions and heritage of the UAE, in particular the date palm tree.

The area contains a number of forts worth visiting, along with the imposing Moreeb Dune, but due to its remoteness, Liwa is ideal for just getting away from it all. If you book early enough, you can get some cracking deals at the luxury Qasr Al Sarab Desert Resort by Anantara (www.qasralsarab.anantara.com), where you can soak up the mystique of the Empty Quarter as you survey your unique surroundings. It's a real one-off.
Sharjah
Driving time: 2hrs 10mins (166km).
Rightly regarded as the UAE's cultural capital, Sharjah really likes to go against the grain. Once you navigated the traffic (we suggest avoiding peak times) and waved hello to the so-called "Smile, you're in Sharjah" Roundabout, what you will discover is a city well versed in its history and heritage.

There are plenty of museums (www.sharjahmuseums.ae) to quench your thirst for culture in the city including Sharjah Museum of Islamic Civilization, Sharjah Art Museum, Sharjah Heritage Museum and Sharjah Maritime Museum. If you want to be at one with nature then you can go for a roam around Sharjah Aquarium (06 528 5288) and Sharjah Desert Park (06 531 1999) where you can pet and feed the animals, as well as ride a camel. Al Qasba (www.alqasba.ae) is also worth a visit where you can enjoya stroll alond a promenade, the Eye of the Emirates, a musical fountain, boat rides and cafés.
Be the first to get all the latest Abu Dhabi news, reviews and deals into your inbox by signing up to our free
newsletter
,
click here to sign up
.