WEDNESDAY - NOV 14
Discomfort at The Project Space
It's a strange thing to intentionally put yourself in an uncomfortable situation, but artist David Darts playfully confronts the feeling of discomfort throughout his exhibition of 25 works. Spanning a variety of media, from video and sound to photography and sculpture, it explores how the state of mind can lead to intellectual growth and provide artistic inspiration.
Free. Sat-Thu 3pm-10pm, until Nov 25. NYU Abu Dhabi Art Gallery, Saadiyat Island (02 628 8000).

From Paris With Love at Bord Eau
French restaurant Bord Eau is offering diners a memorable romantic experience on the 14th of every month. Set up to resemble a restaurant by the Seine in Paris, diners can
enjoy a three-course meal complemented by a bottle of grape for Dhs555 per couple. It's also a great excuse to get your glad rags on, as the best-dressed couple wins a prize.
Dhs555 (two people). Thu, Nov 14 8pm-11pm. Shangri-La Hotel Qaryat al Beri Abu Dhabi (02 509 8555).

THURSDAY
Sample the St. Regis Falooda at Crystal Lounge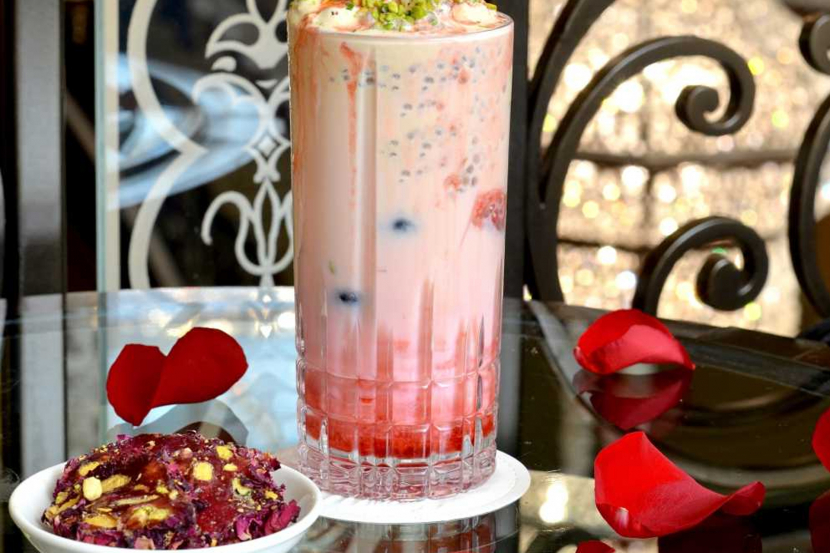 With a long history originating in Persia, the falooda came to India when merchants started to settle there in the 16th century. This amazing Indian dessert drink is only available at Crystal Lounge throughout November. Mixed with rose syrup and vermicelli and topped with a scoop of kulfi ice cream, it's all kinds of delicious.
Dhs45. Open daily 7am-midnight. The St. Regis Abu Dhabi, Nation Towers (02 694 4553).

Lunch deal at Dino's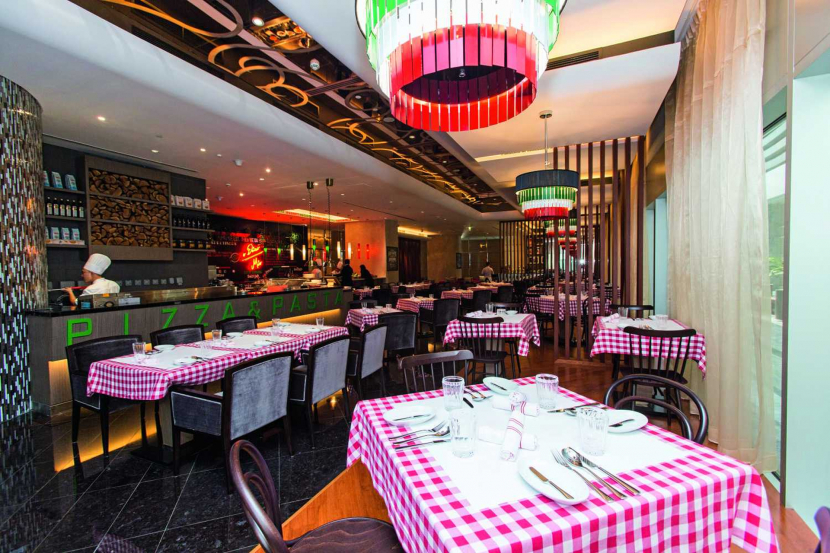 We all know that by Thursday lunchtime, the weekend has basically already started. So why not treat yourself to two courses for Dhs80 or three courses for Dhs90 at Dino's Bistro Italiano?
Dhs80 (two courses), Dhs90 (three courses). Sun-Thu noon-3.30pm. Pearl Rotana Capital Centre, Al Khaleej Al Arabi Street (02 307 5591).

Arty brunch


The Thursday and Friday night brunch at LARTE features jazzy, Italian-style music and delicious food from 7pm onwards.
Dhs200 (soft drinks), Dhs350 (house beverages). Thu-Fri 7pm-1am. Manarat Al Saadiyat, Saadiyat Island (02 657 58 88).

FRIDAY - NOV 15
Friday After Brunch at Heroes
You've finished Friday brunch and you're nowhere near ready to head home yet. So what do you do? Well FAB at Heroes is offering three hours of unlimited house beverages for Dhs150. Grab some bar snacks if you realise that you didn't eat quite as much as you intended at brunch, while the DJ spins the best '90s tunes.
Dhs150. Fri 4pm-7pm. Crowne Plaza Abu Dhabi, Al Markaziyah (02 616 6132).

CamelPhat and Magdalena at Blue Marlin Ibiza UAE
Get yourself over to Ghantoot this Friday for another epic party at Blue Marlin Ibiza UAE. This time the venue has bagged British duo CamelPhat and Hamburg-based DJ Magdalena as the headliners, while Frederick Stone, Aidin Karami and Michka will be getting the crowds warmed up from 1pm.
Free. Fri, Nov 16 1pm-11pm. Golden Tulip Al Jazira Hotel & Resort, Ghantoot (056 113 3400).

Sweat it out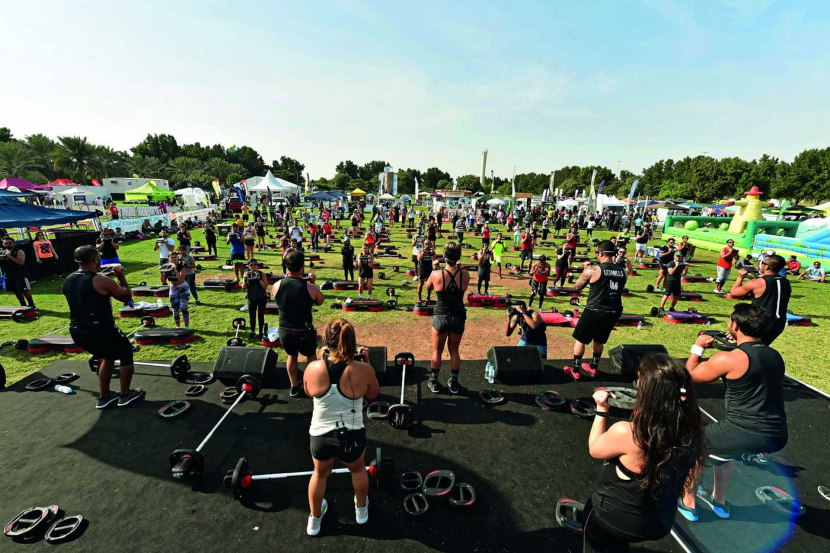 Yas Fitness festival is kicking off this weekend. The free health jamboree is offering a full range of classes, challenges and wellness activities for all ages. You'll also be able to get tips from health and fitness experts, while kids will be kept entertained by the arts, crafts, face painting and climbing wall.
Free. Fri-Sat Nov 16-17, 11am-8pm. Yas Gateway Park, Yas Island, www.fitfest.ae.

The Market Brunch
The Market Brunch at Sim Sim is an amazing experience. Highlights include the European charcuterie, sushi, roasts, curries and Asian street food, not to mention the epic seafood barbecue and Insta-worthy desserts. You have to try it.
Dhs335 (soft drinks), Dhs475 (house beverages), Dhs595 (bubbly). Fri 1pm-4pm. Saadiyat Rotana Resort & Villas, Saadiyat Island (02 697 0000).

SATURDAY - NOV 17
The Mini Dash at Umm Al Emarat Park
Children can try a wide variety of sports and take part in a friendly fun run at this pretty park. Open to kids aged from five to 13, participants will get a medal if they complete 10 activities.
Dhs75. Sat, Nov 17 8am-1pm. Umm Al Emarat Park, Al Mushrif (02 666 9559).

F1 Drunch at Harvesters
Race weekend might still be a couple of weeks away, but Harvesters Pub is offering two hours of unlimited house drinks for Dhs150 every Friday and Saturday in November.
Dhs150. Fri-Sat 8pm-midnight. Holiday Inn Abu Dhabi Downtown, Madinat Zayed (02 615 6461).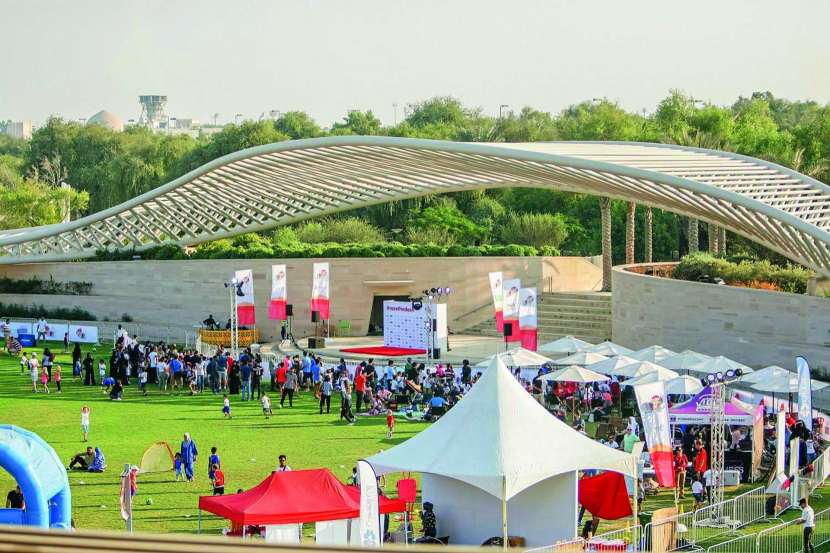 SUNDAY - NOV 18
Drum workshops at Manarat Al Saadiyat
Drums by Kharsha focuses on the increasingly popular Taiko drums, which originate from Japan. The weekly sessions are loads of fun and open to anyone.
Dhs100. Sun 6.30pm-7.30pm (adults only). Manarat Al Saadiyat, Saadiyat Island (02 657 5800).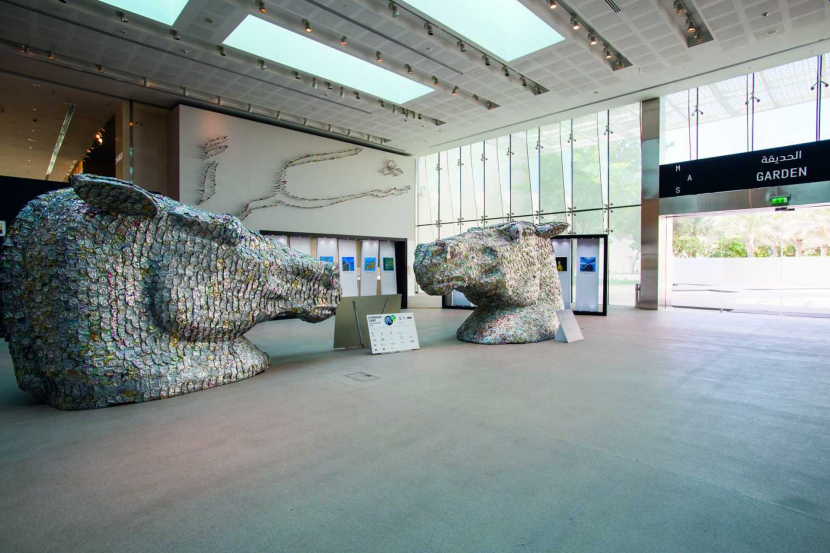 Live music at Velocity
South African pop duo Nicky and Neil are performing at the sports bar every Tuesday, Thursday, Friday and Sunday. There are also happy hour deals and live sports playing on the big screens.
Free. Sun 8pm-midnight. Marriott Downtown Abu Dhabi, Sheikh Rashid Bin Saeed Street (02 304 7777).

MONDAY - NOV 19
One for the lads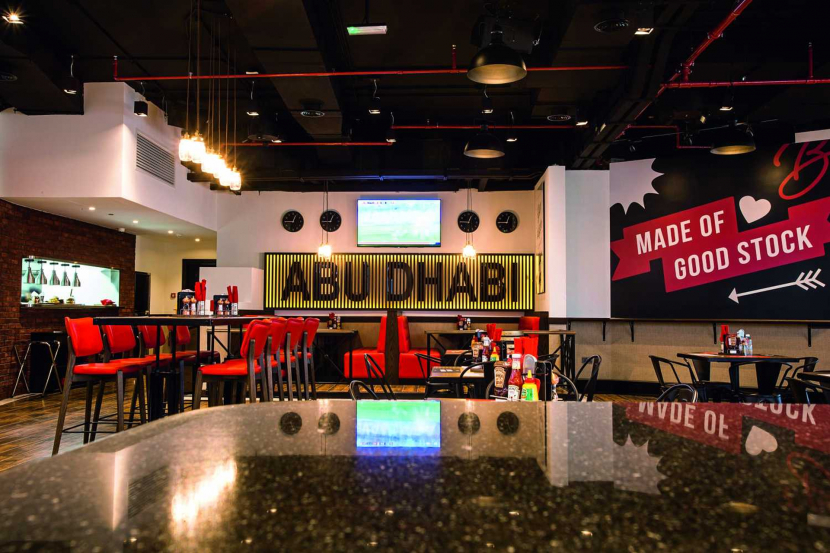 Stock Burger Co. are marking International Men's Day by offering the males of Abu Dhabi snacks and drinks, including craft brews, for Dhs19 each.
Dhs19. Mon, Nov 19 noon-midnight. Stock Burger Co., Holiday Inn Abu Dhabi, Dhafeer Street (0800 78625).

Indian Indulgence at Corniche All Day Dining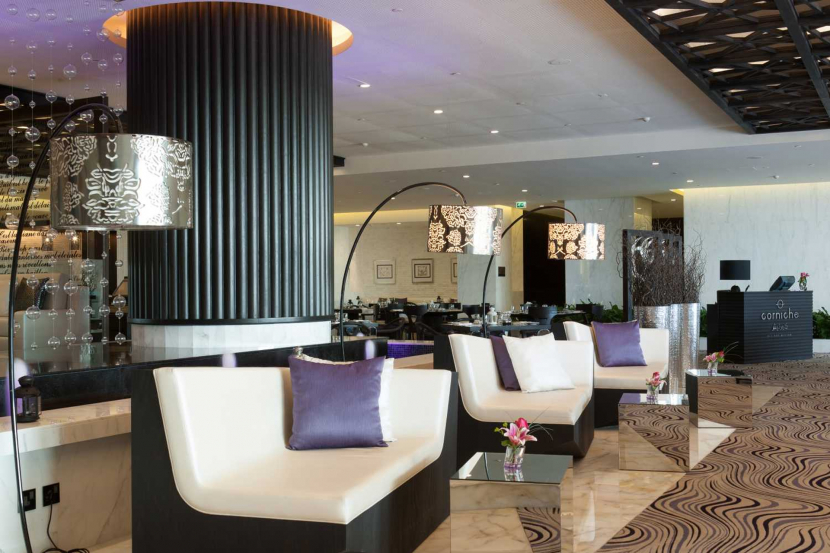 Whether you love your curries hot and spicy or mild and creamy, you'll find every possible type of Indian delicacy at this enormous buffet. The views are great, too.
Dhs255. Mon 7pm-11pm. Sofitel Abu Dhabi Corniche, Corniche Road (02 813 7777).

TUESDAY - NOV 20
Ladies' night at Emirates Palace Spa
Tuesday evenings are for the ladies at the Emirates Palace Spa. This transformational journey of ancient Arabian opulence will see you immersed in black soap, exfoliated with a kassa mitt and massaged using an oil of your choice. It's all designed to improve the health of your mind and body. The sessions are held at 5pm, 7pm and 9pm and the offer is available until the end of November.
Dhs650. Tue 5pm-11pm. Emirates Palace, West Corniche (02 690 7978).

Island bliss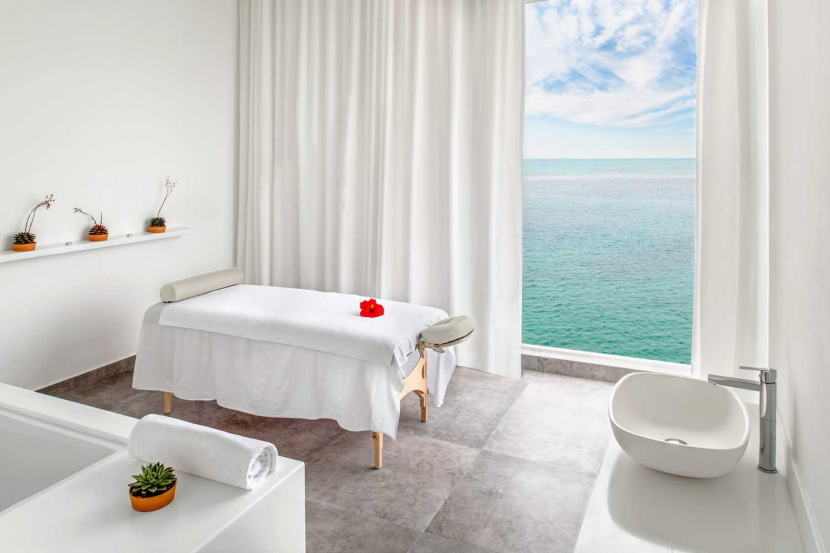 Nurai Spa on Zaya Nurai Island is now offering the healing method of Syrine Reiki therapy. Available every Tuesday and Saturday, it's another welcome excuse to make a trip to the beautiful island resort.
Prices vary. Tue & Sat 10am-4pm. Nurai Spa, Zaya Nurai Island (02 506 6222).
Be the first to get all the latest Abu Dhabi news, reviews and deals into your inbox by signing up to our free
newsletter
,
click here to sign up
.