A fancy coffee and a bar of chocolate – that's about as far as Dhs20 stretches in Abu Dhabi these days, right? Wrong. There's a whole host of awesome things you can do on a shoestring budget in the capital.

Whether you're short on cash until payday or simply want to save a few dirhams, there's a world of cool things out there for you.

From bargain bites to unforgettable days out, we are here to prove you don't need to spend a fortune to enjoy yourself – you just need to know where to look.

Here are 20 of our top tips for things to do in Abu Dhabi for Dhs20 or less.
1. Visit the Sheikh Zayed Grand Mosque
This is an obvious one, but an important one all the same. A trip to this Abu Dhabi landmark, with its astonishing marble architecture, crystal chandeliers and the world's biggest hand-knotted carpet, is an awe-inspiring experience.

One of the few mosques in the region open to non-Muslims, it provides a fascinating opportunity for visitors to learn more about Islam and Emirati culture as a whole.
Free. Sat-Thu 9am-10pm, Fri 4.30pm-10pm (last entry 9.30pm). Khor Al Maqta, szgmc.ae (02 419 1919).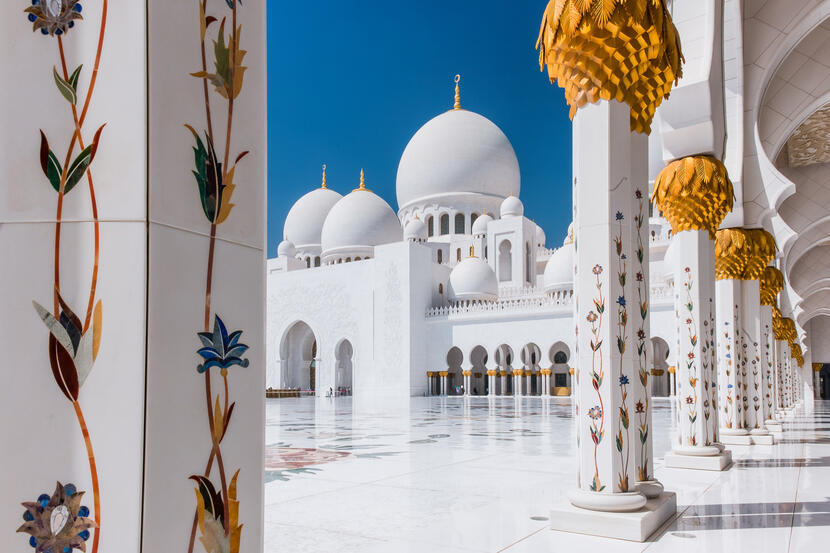 2. Cycle, walk or jog around a Formula One track
Once a year, the world's eyes are on the impressive Yas Marina Circuit as the Abu Dhabi GP roars into town. But did you know the rest of the time the top-class facilities are put to good use for the benefit of Dhabians?

A few times a week at TrainYas, it's open to the public to cycle, walk or jog around the exact 5.55km track where Lewis Hamilton, Sebastian Vettel and their rivals burn rubber each year. It's truly a beautiful setting for a workout with a real difference.
Free. Sun, Tues, Wed 6pm-10pm. Yas Marina Circuit, Yas Island, yasmarinacircuit.com.
3. Explore the Heritage Village
It's easy to get caught up in the glitz and glamour of Abu Dhabi and forget that not so long ago, things were very different here.

Run by the Emirates Heritage Club, this reconstruction of a traditional oasis village provides an interesting glimpse into the emirate's past.

The Abu Dhabi Heritage Village is set in elegant gardens and features a mock souk, traditional mosque, camels, a recreated Bedouin encampment and a barasti house.

It's also a great spot to enjoy views of the Corniche from the other side, too.
Free. Sat-Thu 9am-5pm, Fri 3.30pm-9pm.Marina Breakwater.
4. Catch a movie
Film fans in the capital have two awesome choices when it comes to seeing your favourite shows for free.

There's Yas Movies in the Park, which hosts massive open-air screenings on Yas Island several times a year.

And there's Cinema Space Abu Dhabi, an entirely voluntary scheme which showcases some amazing movies at Manarat Al Saadiyat on Saadiyat Island.

Both are entirely free to attend and give you a chance to catch modern blockbusters and all-time cinematic classics.

Cinema Space Abu Dhabi: Free. Days vary. Manarat Al Saadiyat, Saadiyat Island, cinemaspace-abudhabi.splashthat.com.
Yas Movies in the Park: Free. Days vary. du Arena, Yas Island, yasmovies.ae.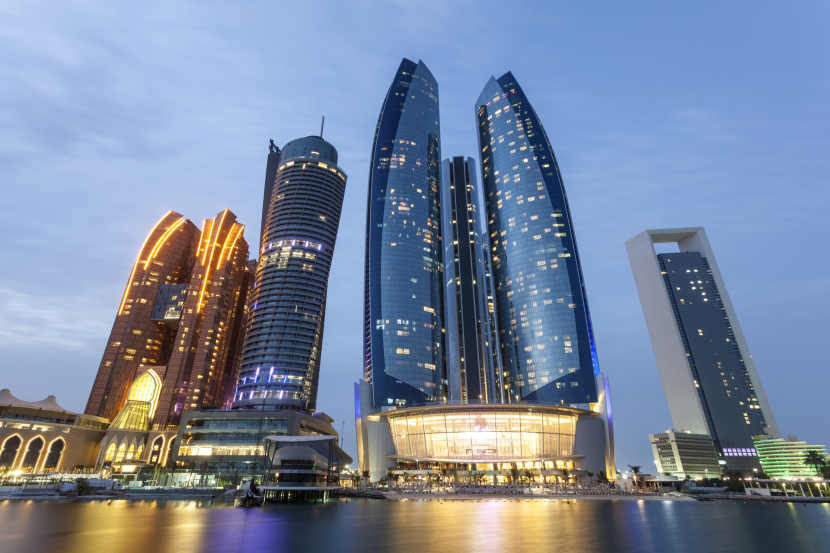 5. Take a selfie in front of Jumeirah at Etihad Towers
Statistically speaking, 92 percent of all photos uploaded to Instagram in Abu Dhabi are selfies in front of this iconic cluster of architectural beauties.

Ok, that's not entirely true, but it certainly is a popular thing on most visitors' to-do lists.

We recommend taking a trip to the entrance of Emirates Palace, where you get awesome views of both the stunning palace and Jumeirah at Etihad Towers across the road.

Just think of all those likes you're going to get on your upload.
Free. Corniche Road West, Abu Dhabi.
6. Visit the markets at Al Mina port
No matter what it is you are looking for, you're sure to find it for an affordable price at the weekly markets at Mina Zayed, near Abu Dhabi's main port area. Whether it's the fish market, the fruit and vegetable market or one of the other general markets, you're bound to find a bargain here.

You can pick up everything from a kilo of fresh fish to a box of delicious tomatoes, or whatever it is you need to cook up a fantastic feast in the kitchen.

And if you fancy giving your home a bit of a makeover (and have more than Dhs20), you can pick up everything from fine carpets to Arabic majlis-style cushions.
Days vary. Mina Zayed, Al Mina, Abu Dhabi.


7. Grab a delicious shawarma
When it comes to Middle Eastern cuisine, there are few dishes as popular and as delicious as a good shawarma. You can have a pita or wrap stuffed with your meat of choice with chopped or shredded vegetables and assorted condiments.

Lathering it with garlic paste is a common way to enjoy one of the region's favourite (and most filling) meals.

You should be able to get one for way less than Dhs20 in any Middle Eastern food venue as well as a handful of food trucks dotted across the capital.
Various locations including Sea Shell Restaurant, next to Khalifa City Supermarket, Khalifa City A.
8. Watch camel racing
For a uniquely Emirati experience, you need to check out one of the country's most popular traditional sports.It's truly a sight to behold watching the majestic animals, who can reach speeds of up to 65kmph, battle it out on the track.

Racing season tends to fall between October and April, while there are regular races and festivals dedicated to the sport throughout the year. Try the Al Wathba Camel Race Track (about 45km east of Abu Dhabi), or head to the Al Maqam Track ( about 10km from Al Ain) both of which are free to enter.
Free. Various times and dates. Al Wathba Camel Race Track, Al Wathba; Al Maqam Track, near Al Ain.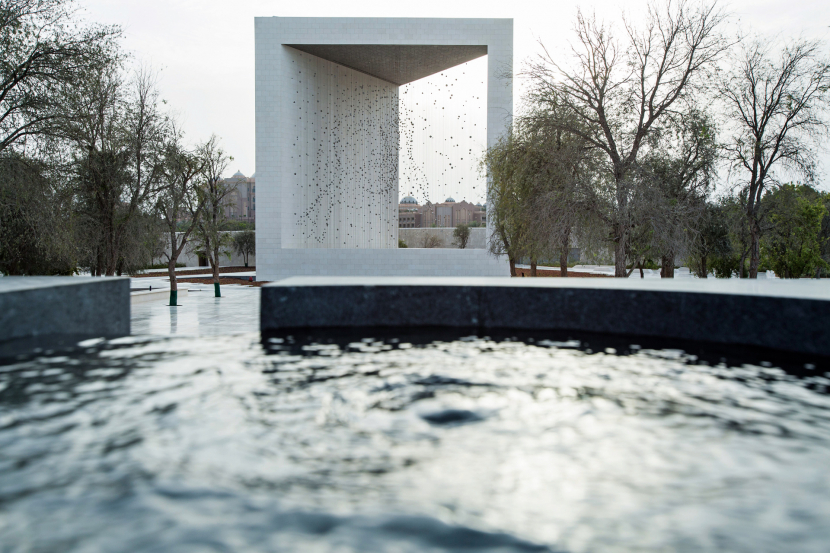 9. Visit The Founder's Memorial
This truly stunning tribute to the UAE's founding father, the late Sheikh Zayed bin Sultan Al Nahyan, is a must-visit for residents and visitors to the capital.

The memorial is spread across 3.3 hectares with landscaped areas lined with pristinely maintained trees and shrubs.

At the heart of it sits The Constellation, an incredible three-dimensional portrait of the country's founding father made of 1,300 geometric shapes. Designed by artist Ralph Helmick, the artwork is an amazing depiction of Sheikh Zayed which can be experienced differently from multiple viewing points.

It is located at the intersection of Abu Dhabi Corniche and 18th Street and regular tours in Arabic and English are available to give you a deeper understanding of the legacy of the great man himself.
Free. Daily 9am-10pm. Corner of The Corniche and 18th Street (next to Emirates Palace).
10. Enjoy a pristine, fun-filled park
Abu Dhabi has plenty of green and pleasant public spaces for everyone to enjoy, whether you're a family with young children or just fancy chilling outdoors alone.

Firstly there's Heritage Park, next to Mina Zayed Port, which has a few barbecue pits and climbing frames, as well as winding paths cutting across fountains and pristine lawns.

There's also Khalifa Park, which boasts more than 500,000 sq m of land, a quirky train ride, a library, history museum, aquarium and cycling track.
And last but not least there are plenty of parks along the 8km Corniche stretch, with plenty of great facilities to enjoy such as bike hire, exercise stations, farm spaces and, of course, lots of perfectly preserved green areas to relax in.
Various locations including Heritage Park, Corniche Road, near Mina Zayed Port.

11. Visit Qasr Al Hosn fort
Known for its annual culture festival and an appearance on the little seen (by us at least) Dhs1,000 note, this fort is a true icon of Abu Dhabi. Built in 1760, it was of military importance and became the home of the ruling Al Nahyan family until 1966. It offers a fascinating insight into Abu Dhabi's past and should be on everyone's to-do list, once it opens again after a huge refurbishment.
Free. Sheikh Zayed The First Street, Al Hosn (02 697 6472).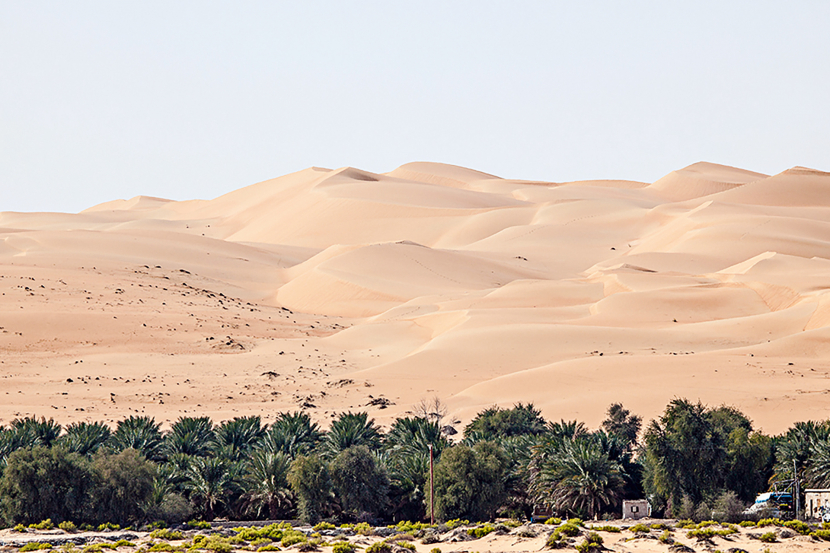 12. Bash dunes in the Empty Quarter
You simply can't visit Abu Dhabi without taking in the stunning natural spectacle that is the Empty Quarter.
The world's largest uninterrupted sand mass, the Rub Al Khali desert boasts sand dunes a few hundred metres high and vast expanses of golden sand as far as the eye can see. Take your car and join a convoy for some dune bashing – a thrill-a-minute adventure that can be combined with a night of camping under the stars for a free staycation you won't forget any time soon.
Free. Empty Quarter, head South towards Oman on the E65 Road.
13. Top up your tan
There are plenty of awesome beach clubs in Abu Dhabi where you can soak up the sun, sea and serious tunes – but they can sometimes cost a fair whack, especially during peak season. But you don't have to fork out a single dirham to enjoy one of the many free beaches dotted around the capital.

With a towel on the ground and a coolbox packed with homemade sandwiches you can catch some rays, swim in the sea and save yourself some cash into the bargain. Besides, a day at Bateen Beach, with its 800m of sand, excellent swimming, Blue Flag (it basically means awesome) status, children's playground and well-kept changing facilities is hardly slumming it.
Open daily 8am-sunset. Al Bateen, Khalifa Al Mubarak Street, off Al Khaleej Al Arabi Street.

14. Bask in the beauty of the Eastern Mangroves
Did you know Abu Dhabi boasts a truly stunning national park with 60 species of bird (including flamingos), mangrove forests and salt marshes – right in the middle of the city?

The Eastern Mangroves makes up 75 percent of the UAE's total mangrove forest area and it is an ecological treasure to behold.

You can explore them in a variety of eco-friendly ways, from kayaking and boat tours to pearl diving.

But to take in their beauty for free, you can simply go for a stroll along Eastern Mangroves Promenade, which boasts 11 great food and drink outlets.
Eastern Mangroves Promenade, Al Salam Street, Sheikh Zayed Street.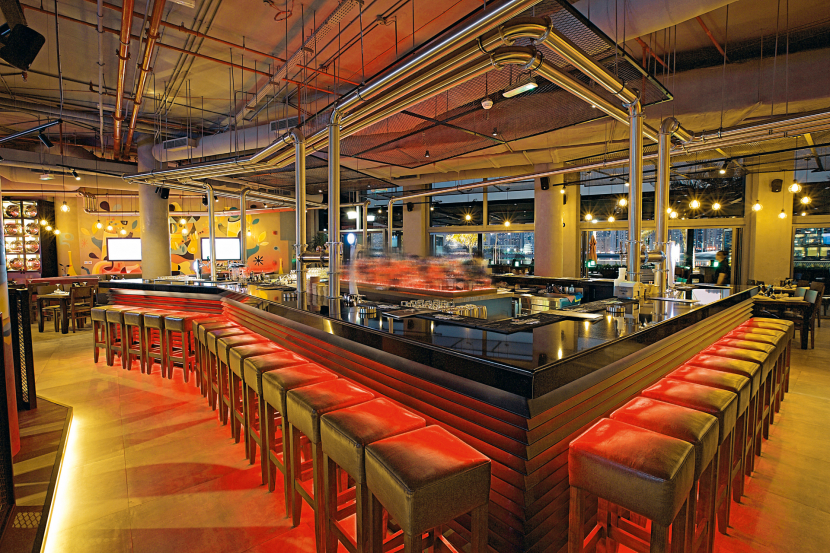 15. Enjoy a lavish ladies' night
This one is just for the female readers among you (sorry, fellas).

Ladies' nights are a bit of an Abu Dhabi institution and if you find the right one, you won't even have to put your hand in your pocket to enjoy a great night out.

Many of the capital's best venues throw weekly bashes where ladies dine and drink completely gratis. Loca is our current award-winner, It offers free frozen Mexican mixed drinks every Wednesday.

Various venues including Loca, Al Maryah Island. Check out the full listings here.

16. Boot camp at the beach
Staying in tip-top shape in Abu Dhabi can be a battle with so much amazing food and drink around to tempt us.But you can look after your body and soak up the sun at the same time – without shelling out a single fil.

Awakening Sports UAE hosts a weekly boot camp at 9am each Sunday morning on Al Bateen Beach.

It's the perfect way to kick off your week by working up a sweat in the great outdoors.
Free. From 9am, every Sun. facebook.com/awakeningsportsuae (052 912 4922).
17. Grab an ice cream on the Corniche
Sunshine and ice cream go together like salt and pepper, Kermit and Miss Piggy and Batman and Robin.So why not enjoy a delightfully cool treat while you take in the sweeping views across the Corniche?

There are a handful of ice cream vendors perched along the 8km beachside stretch, including some new ones at the A'l Bahar area and a refreshing dessert shouldn't cost you any more than Dhs15. All you have to worry about is scoffing the whole thing before it melts over your hand.
Prices vary. The Corniche.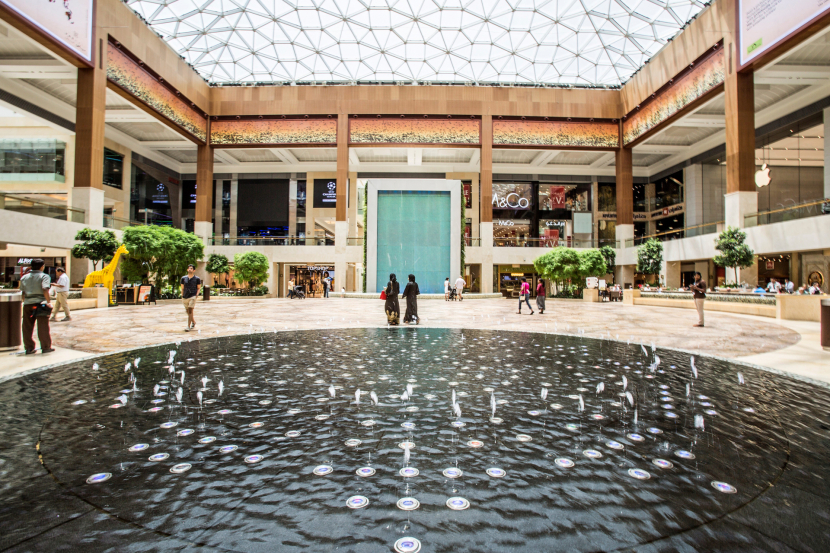 18. Hang out in a mall
This seems to be a popular activity for many of us in Abu Dhabi, and especially with teenagers. We're spoiled for choice with a string of great malls dotted around the capital which have everything you need to kill a few hours in style.

From enjoying some people-watching in a coffee shop to window shopping all those amazing items you could never afford in a million years, there's plenty to keep you occupied. And there's no shortage of great cheap food venues to stop for a bite to eat.
Various locations, including Yas Mall, Yas Island.
19. Enjoy happy hour drinks
It's safe to say we all love a good bargain here at Time Out Towers. And happy hour deals are one of the best ways to indulge in Abu Dhabi, with a string of the capital's finest venues offering huge savings on food and beverages. Despite its name, happy hour can last up to 12 or 13 hours in some venues (we're looking at you, PJ O'Reilly's) so you don't have to worry about being punctual.

Drinks can be as little as Dhs12 if you hit the right hangout spot at the right time (specificalyl Velocity from 4pm on Mondays, Wednesdays and Thursdays), while bar bites often come with a hefty discount.
Prices, timings and venues vary. Check out the full listings here.

20. Soak up culture in a warehouse
Art can often be an expensive and confusing business for most of us – but it doesn't have to be.

While the Louvre is buying up international art and making global headlines, a former industrial unit over in Mina Zayed continues to charge ahead as a cultural hub of the city's artistic community.

You're not going to see any Dhs1.5billion paintings here, but there are loads of free workshops, screenings and exhibitions from local artists. The eclectic nature means you're as likely to see poetry and music as you are calligraphy or ceramics.
Free. Open Tue-Sun 10am-8pm. Warehouse 421, Mina Zayed (02 676 8803).
Be the first to get all the latest Abu Dhabi news, reviews and deals into your inbox by signing up to our free
newsletter
,
click here to sign up
.