We're now coming to the time of year when many of us first arrived in this great city, and as a consequence, we bet that lots of your rents are up for renewal, too.

It's a process that inevitably comes with lots of expense, hard decisions and confusing figures to make sense of. All in all, it's a bit of a headache.

Some of you might even still be in your Abu Dhabi honeymoon period (ah, those were the days). But while this means exciting things like going out every night and meeting loads of new people, it also requires the daunting task of finding your first place to live.

So whether you are thinking of moving home, just settling in as an Abu Dhabi resident or considering buying, we've asked the experts for everything you need to know about renting property in the capital.
The shape of the Abu Dhabi market 2018
Compared to your hometown (if you're not from London, that is), property might seem expensive here. But the cost of renting in Abu Dhabi has reduced over the last 12 months.

Rental prices have fallen by 12 percent on average in the apartment sector during the past year, according to data from REIDIN Estate Agents, while villa rental costs have dropped by some eight percent.

Lynnette Abad, director of research and data at Propertyfinder (the largest real estate website in the UAE) explains the situaton in more detail: "In the last 12 months, rental prices have declined between five to six percent in Al Reef, Al Raha Gardens and Saadiyat Island. For apartments, Al Reem Island also saw a six percent decline.

"More affordable areas such as Al Ghadeer saw prices decline a bit when you look at asking prices, but they are stable overall. However, the trend by quarter sees less of a decline as prices are erring toward stabilisation."


Bargain hunting
While each part of the city has its pros and cons (see our area guide), some are definitely more expensive than others.
Abad explains: "If you are looking to rent a villa, your best bet is to do so in Al Reef where a two-bedroom is around Dhs100,000 per annum and a three-bedroom is Dhs120,000. If you are after renting an apartment, Al Ghadeer is cheapest where Propertyfinder listings show prices on average are Dhs37,000 for a studio and Dhs65,000 for a two-bedroom."
Should we try to negotiate?
According to Abad, tenants should absolutely be trying to negotiate their rental contracts.

She says: "Both prospective and existing tenants should be negotiating their rental agreements if they have not already. Asking prices are coming down overall, but some landlords are still adamant about keeping prices higher than what the market data shows prices should be.

"In lieu of offering lower prices, landlords are offering other deals such as an extra month, free maintenance and more
cheque options."

Ozan Demir, director of Operations and research at REIDIN Estate Agents adds that because of the costs involved with moving house, you should consider carefully if it actually has any financial benefit.

"There are many miscellaneous costs attached to moving from one location to another," he says. "Moving into a new location is advisable when the difference between the housing units is more."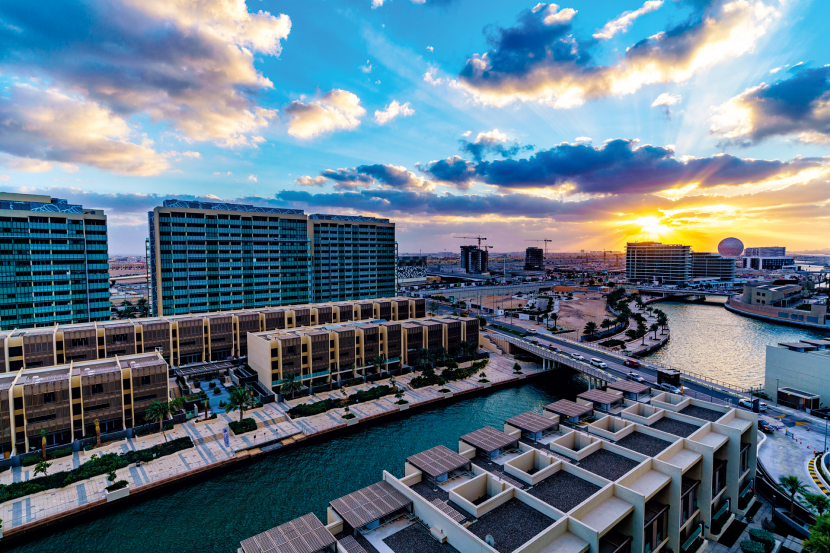 Looking to the future
Demir explains that there are no signs property prices will suddenly increase over the next 12 months.

He says: "In the second quarter of 2018, HH Sheikh Mohammed Bin Zayed announced a three-year, Dhs50 billion economic stimulus package for Abu Dhabi that is expected to drive economic growth in the emirates.

"The current trend of sales and rental decline is expected to continue unless the announcement of government spending creates an increase in demand after the summer season."
The end of the one-cheque culture
Before moving to the UAE you may have been warned that you will have to pay for a whole year's rent upfront. But Matthew Gregory, head of property sales at Dubizzle property, points out that this custom has been slowly becoming a thing of the past, which comes a huge boost for tenants.

He says: "As recently as four or five years ago it was very much a one-cheque market, maybe two if you were lucky. Which meant that the set-up costs of coming over here were even larger. But now you can get 12 cheques, maybe even 13.

"Landlords just do not want their properties to be empty. They will work with people and know that the more flexible they are, the more chance they have of renting their property."
Agent or landlord?
You may have heard good and bad stories about dealing with agents and landlords in Abu Dhabi, but Gregory suggests there advantages to both methods.

He says: "With an agent you are getting knowledge of the area, legal advice and a full legally binding contract. They will help you get a place that really suits you, not just somewhere that has a slightly cheaper rent.

"But with a landlord you can talk straight to the person who owns that property and decides what you get out of that rental agreement. That's why we also allow landlords on Dubizzle."
Time to buy?
Like anywhere in the world, the main advantage of buying in Abu Dhabi is that you are paying towards your own mortgage, not someone else's.

Gregory explains some of the other bonuses: "Property prices have been dropping over the last few years. The first e-mortgage has also just been launched, which is all part of an effort to get things done in a more efficient way.
"However, there is a 25 percent down payment required, which is often more than some people can afford."

Know your rights

Disputes with landlords are never fun. So Mario Volpi, sales and leasing manager at Engel & Volkers estate agents, is here help you understand your rights as a tenant...
My tenancy contract is due for renewal in a couple of months and while I've contacted the landlord several times to let him know I plan to stay in my apartment I haven't received any response from him. What should I do? James, Al Reef
The 60-day notice for Abu Dhabi residents should only be in the event that either party does not want to renew the lease. If no communication has taken place between the parties, it can be assumed that the tenancy contract will automatically renew under the exact same terms and conditions as before. The difficulty here lies in the lack of communication from the landlord. I say this because if you do not agree with the renewal on the exact same terms and conditions as before, such as the same rent, the same number of cheques etc, you will have to seek an agreement. This may prove to be an issue.

As you have already communicated with the landlord on several occasions I suggest you wait for him to get in touch. In the meantime, rest assured that all is legal and you will have automatically renewed the contract.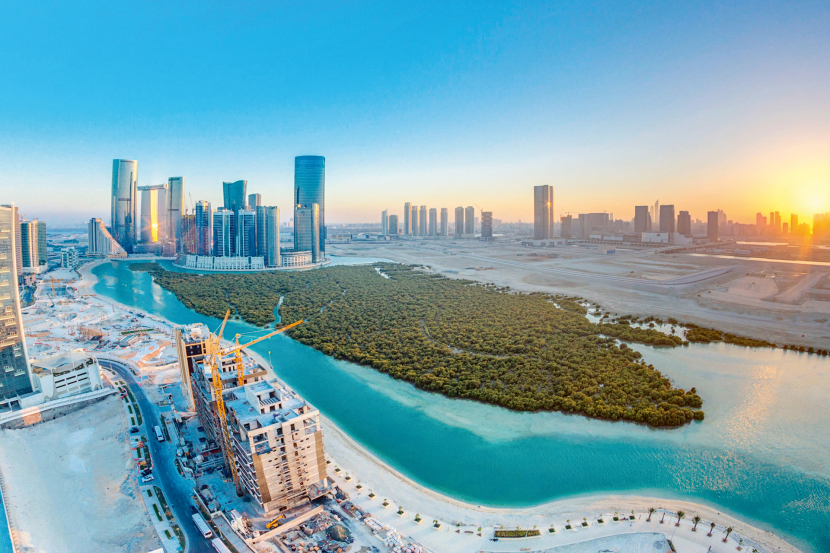 I moved into my apartment two years ago and pay Dhs90,000 per year in rent. I've found out that my neighbours who moved in a year later pay Dhs15,000 a year less than me. It's the exact same layout and size and it's owned by the same landlord. My contract is due for renewal at the end of the year, should I negotiate with the landlord for a cheaper rate? Kerry, Reem Island
If you want to alter any part of a tenancy contract, you are required to put the changes you would like to make in writing two months prior to the date of the lease expiring. In your case, this would be to lower the rent.
To convince the landlord, it would be advisable to also arrange a face-to-face meeting to explain that others are paying
a lower rent and that while you would like to remain in the property, you would only wish to do so at more favourable rates.
If, however, you cannot convince the landlord to lower your rent to match the others, you can then decide to seek other cheaper units and move out.
One of my neighbours has loud parties at least once a week. There are lots of people coming and going and very loud music. I've tried speaking with them but nothing works, and have spoken to the landlord of our apartment block, but still nothing has been done. What else can I do to try and get this sorted? It is affecting my family. Trevor, Khalidiya
The first thing you can do is to speak to the occupants to explain that their behaviour is not reasonable for others to tolerate. The second is to inform their landlord directly. As you have already tackled both of these suggestions to no avail, the third option available to you is to speak to the building management/security. They ought to speak to the occupants directly and this should be enough to either get the music/noise turned down sufficiently or shut off entirely.

If none of this works, the final option is to call the police who, no doubt, will pay a visit to the neighbours. This in itself should stop the party altogether.

The opinions expressed do not constitute legal advice and are provided for information only.
Be the first to get all the latest Abu Dhabi news, reviews and deals into your inbox by signing up to our free
newsletter
,
click here to sign up
.