Looking for somewhere to salute the sun in Abu Dhabi? Maybe you're in the market for some mindful evening movement? Does a magical moonlit meditation sound dreamy to you? If you are seeking somewhere to stretch yourself post-lockdown, we have the yoga studio flow-down right here.
BodyTree Studio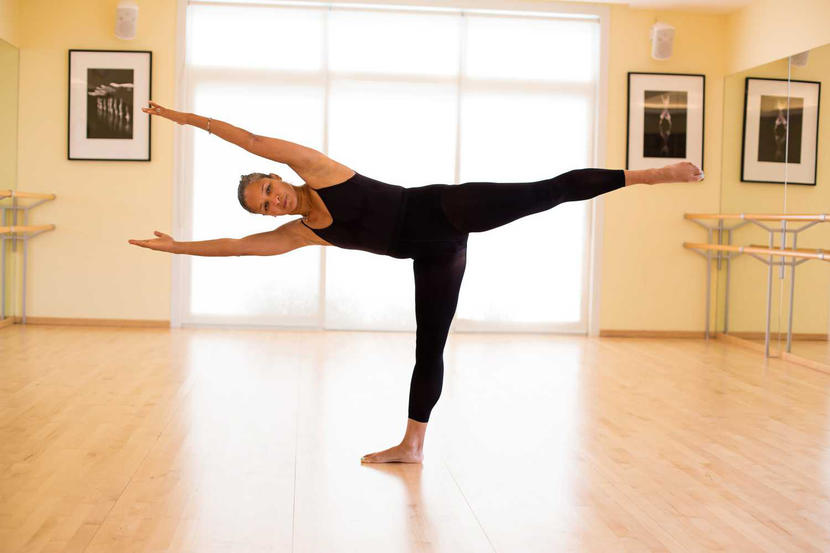 This multi-purpose place offers yoga, pilates, dance and wellness all in one space. BodyTree has a myriad of classes on offer and there is a clean café if you are looking for something soothing to sip. Among the offerings are Reformer Pilates, yoga HIIT, reflexology and reiki. There are also frequent facilitate specialty workshops if you are looking to hone a certain area of your practice. Teacher training is also held here, BodyTree definitely provides every opportunity to root down into your practice.
Bodytree Abu Dhabi, Mubarak Bin Mohammed Street (02 443 4448).
Let's Go Yoga with Sasha Quince
If you are after an alternative place to practice, this consultancy-based hub could be right up your spiritual street. True to its name, Let's Go Yoga comes to students wherever required, be that at home or at any wellness event. Flexible as Yoga itself, Sasha offers retreats in idyllic locations and has also branched out into teacher training. She strives to introduce modern styles of teaching and a peaceful and comfortable space to enjoy the true essence of yoga. For a unique yoga practice be it Yoga Shred or Core Vinyasa Flow, you now know exactly where to go.
www.letsgoyogame.com.
Seven Wellness
Just like its numerical name, this holistic haven offers a wealth of wellness options. This warm and welcoming venue offers plenty of possibilities for physical wellbeing. In addition to a variety of classes, reflexology is catered for, alongside reiki training and in-studio massages. Community training takes place on Thursdays at 8.15pm with reduced rates. The aim is to provide a physical wellbeing space, where mind and body can fully embrace. Contact the studio for details on upcoming workshops.
Seven Wellness, Reem Island (054 407 5405).
The Studio
Temporarily located in Saadiyat Rotana Resort & Villas, The Studio is offering reformer Pilates classes in its mini, pop-up studio. This is an ideal choice if you are looking to connect to your powerhouse. If you would like to further enhance your energy body, there's also full chakra healing classes. The Studio also host a full moon yoga class online every month. The organisers hope to be in a new permanent location by winter, but for now you can find them on the blissful shores of Saadiyat beach.
Saadiyat Rotana Resort & Villas, Saadiyat Island (02, 6210000).
YogaOne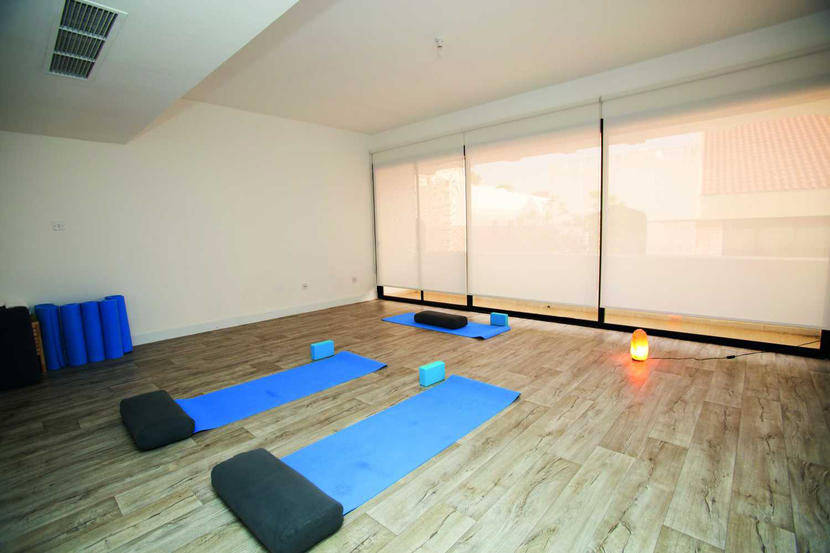 This serene studio is nestled snugly away from the city near Al Seef Village Mall. Renowned for its community spirit, this place provides a safe and serene space that anyone can embrace. There has been an update to the already-intimate interior, which serves to heighten the homely feeling here. Each instructor takes the time to get to know your name which further enhances the experience. There's a cluster of classes both in studio and online, and YogaOne has also welcomed wellness experts whose specialties range from nutrition to hypnotherapy. For a welcoming atmosphere which radiates warmth like the sun, this studio is definitely the one.
Mangrove One Compound, Khalifa Park area (050 950 8863).
Be the first to get all the latest Abu Dhabi news, reviews and deals into your inbox by signing up to our free
newsletter
,
click here to sign up
.