For many of us, it's a never-ending battle.
The desire to stay fit and healthy versus the yearning to indulge in the amazing foods which make life so much sweeter. And, if you're not careful, you can end up on the wrong side of that fight and facing a string of health problems such as obesity, diabetes and heart disease.

Nobody's saying we can't enjoy our favourite foods ever again (especially since Abu Dhabi has so many amazing restaurants), but experts urge us to maintain a good balance between diet and exercise.

And you don't have to spend a fortune to stay active, either, especially over the months when going for a jog outdoors isn't quite as appealing.

We asked two-times CrossFit Games Athlete Jamie Greene, from Vogue Fitness, a gym and fitness centre in Yas Marina, to help us out and offer some top tips on how to work out at home.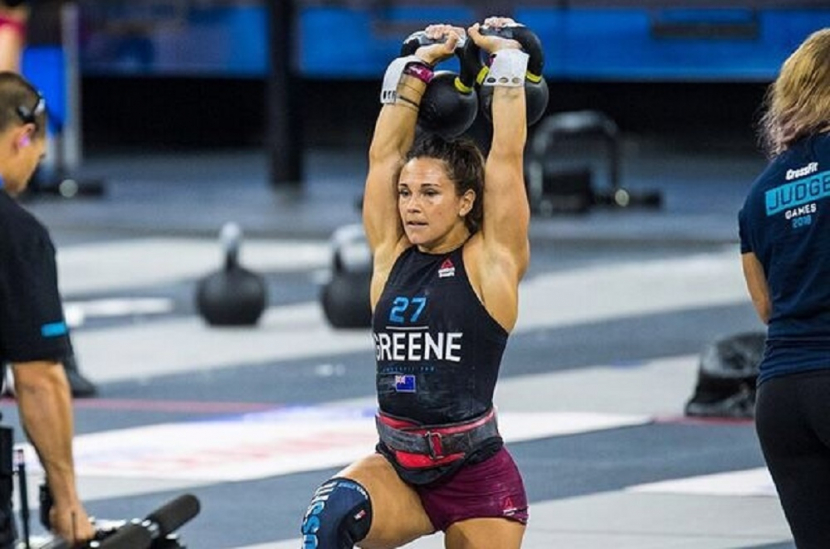 Her message is clear. She says: "Respect your body and its needs.

"For me, it's so important to keep healthy and active when it's hot outside as it keeps me in a routine, ensuring I am productive with the rest of my day.

"If I feel good, I work hard and enjoy time spent with friends and family, leading to a happier lifestyle.

"And it can simply start with moving my body for ten to 20 minutes in the morning and being wary of what fuel I'm putting in my body throughout the day."

There's no doubt gym memberships can sometimes be expensive and it can be hard working up the motivation to work out after a long day at work. It's this malaise that leaves lots of us constantly wishing we could drop a few pounds but never actually doing anything to achieve that goal.

Jamie believes we shouldn't be so daunted by the idea of working up a sweat and that even the smallest steps can have a big impact on our lives.

She's given us five top tips to stay fit at home with minimal equipment to take the scare factor out of getting fit (see the top right of this page).

From changing your shopping habits to simply getting out of bed earlier, they should be fairly straightforward to follow.
And she's even offered us a nifty little workout routine below that even the most unfit among us should be able to conquer with a little ground-work.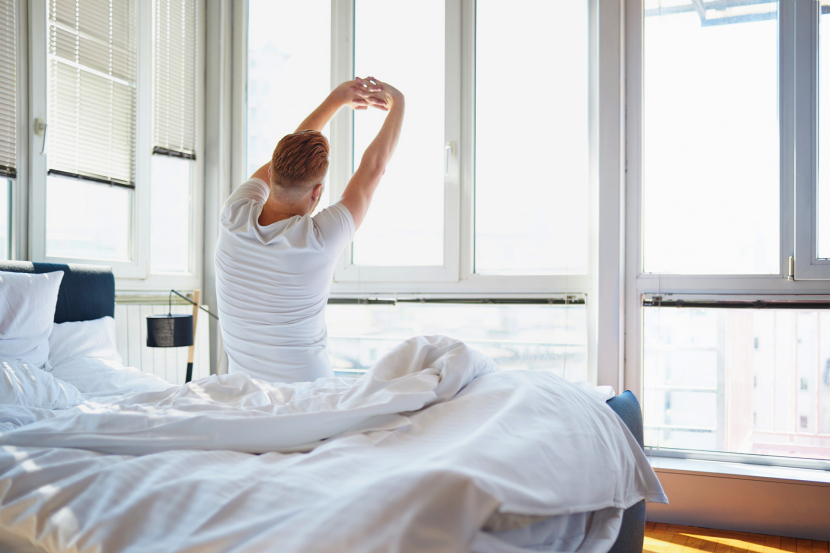 Five steps to staying fit
1. Wake up early, make the most of the morning. This may mean going to bed earlier, which is always good for your health, but make sure you get your eight hours of sleep. From there, wake up early so you can get more done before lunch time.

2. Move or stretch first thing once you're out of bed, even if you only have five minutes. Run through some stretches you know, a yoga flow or even five minutes of burpees something that will get the blood flowing and get you ready for the day ahead.

3. Plan your day the night before, this way you can block of 30-60 minutes for yourself where you can move, exercise or meditate to help your overall health.

4. Nutrition wise - get your vegetables in! Breakfast, lunch and dinner, veggies fill us up and provide our body with energy and vitamins. You would be silly to miss these out.
5. Try not to keep a bunch of bad food around the house. If you're home most of the day, it's best not to test your will power and have too many treats lying around. Make your life easier by not having the option and see how much less you crave your 'naughty' foods.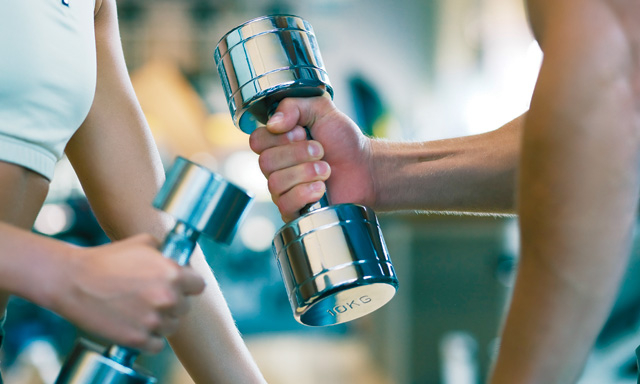 Try this workout routine
3-5 Rounds (you choose depending on your ability)

20 Walking lunges
10 Push ups (on a couch or against a wall if needed)
20 Squats (Sit down to a chair if needed)
10 Push ups
30-60 Second Plank hold
Vogue Fitness, Building 2 (next to Stars 'N' Bars), Yas Marina, Yas Island, www.vfuae.com (02 583 2380).
Be the first to get all the latest Abu Dhabi news, reviews and deals into your inbox by signing up to our free
newsletter
,
click here to sign up
.