Gyms are great. We accept that. For building strength or just sticking in your headphones and getting sweaty for a while, there is no place quite like them.

But sporty types need more than weights, treadmills and cross-fit classes.

Sometimes you need something a little more outwardly competitive. Or, at least, sociable.

On times like this there is just no alternative to a group sport.

Whether it is kicking, throwing or hitting a ball around, working together with a team to reach a goal or trying something completely new (Ultimate Frisbee, anyone?) there are plenty of sports to try in Abu Dhabi.

These teams, organising committees, governing bodies, clubs and informal groups are always on the lookout for new members, or people to join in or watch.
Want to add your club, email us at info@timeoutabudhabi.com.

American football
Gridiron isn't the easiest sport to get involved with. The equipment, team size and competition to play against, for example, all take some planning. The Abu Dhabi Titans is an amateur American Football team that plays in the Emirates Gridiron League. That pits them against the likes of the Spartans and Renegades of Dubai as well as the Warriors of Al Ain. Remember the Titans, though, our home team uses real equipment, hits hard and welcomes new members at try-outs and training. Sessions happen every Sunday and the well-organised league publishes results, fixtures and videos.
For more information, visit www.adtitans.ae.
Aussie rules football
The biggest spectator sport in Australia has a fringe following in the Middle East and almost entirely as a participation event. The Abu Dhabi Falcons play in a Middle East league and is predominantly made up of Australian expats looking to extend playing careers. Training is hard, as is the social aspect, with training and try-outs at Zayed Sports City.
For more information, visit www.facebook.com/adfalconsafl.
Cricket
Due to the enormous populations of expat Indians, Australians, Brits, Pakistanis, South Africans and many more cricket-loving nations, it should come as no surprise there are dozens upon dozens of leagues, teams and places to play. So many, in fact, that it can be daunting to find the right level of ability and commitment for you. Are you looking to find a team that plays and trains hard, with matches across the region and a fixed schedule, a work team, or just an occasional bat and bowl? All are available and many iterations in between. Abu Dhabi Cricket is a good starting place to test the water. As the home of cricket in the UAE, its Khalifa City base is a hub for players of all descriptions. Whether you are looking to tag along to a game, where teams often look for somebody to make up the numbers, arrange coaching or book out facilities for a match yourself, it is the most important cricket club in the capital.
For more information, visit www.abudhabicricket.ae.
Cycling


The peloton at amateur riding club Raha Cycling has grown in the ten and a bit years it has been riding. The sociable organisation looks to encourage road riders of varied experience levels and has regular rides out through the desert a couple of times per week. Rides range from 60km to 140km and there are usually two speed groups with the emphasis on sociable riding above racing. But a peek at regular riders' online times shows the pace is usually rapid.
For more information, visit www.rahacycling.com.
Dragon boating
If you are wondering just how popular this sociable, energetic and fun sport is in Abu Dhabi, consider the fact that this year will see the 14th Abu Dhabi Dragon Boat Festival (March 27-28 at the Shangri-La Hotel Qaryat Al Beri). While the emphasis is put on social aspects of the sport, it is incredibly competitive, with teams across the UAE competing and even representing the city internationally. The Desert Dragons AD are one such team and they train at the Eastern Mangroves marina every Monday and Wednesday evening, as well as Saturday mornings. First sessions are free as a trial.
For more information, visit www.desertdragonsad.com. See also www.facebook.com/desertdragonsad and www.facebook.com/dragonwarriorsabudhabi.
Equestrian
Horses have been an important part of Arabian culture for many years. While high-profile horse racing and equestrian events bring the world's finest animals and riders to these shores, there are introductory lessons and sessions for people who just love the animals. The Dhabian Equestrian Club is a club born out of a love for horses. Members are able to take beach rides, practice show jumping and even compete in endurance events. The consistent thread is that it is a club that cares for horses and their wellbeing at all times. Sounds like you? Hoof it down there to find out more.
For more information, visit www.dhabianequi.com.
Football
Five-a-side, six-a-side, beach, full pitch XIs - the football mad have no shortage of teams to play in or leagues to join. Competitive or social, there is an abundance of opportunity, such as the organised leagues that have many teams, including the ADC Amateur Football League. Fives and Sixes has just started a new league season on Monday nights and Sundays respectively. Full pitch league teams are always on the lookout for new players, and larger clubs have multiple teams. The Abu Dhabi Strollers have been going for 40 years and has A and B teams in the league. The Abu Dhabi Wolfhounds are also able to put forward split squads and also has a women's team and an active social scene beyond training.
For more information, visit www.facebook.com/ADCAmateurFootballLeague, www.facebook.com/Adhounds and www.facebook.com/AbuDhabiStrollers.
Ice sports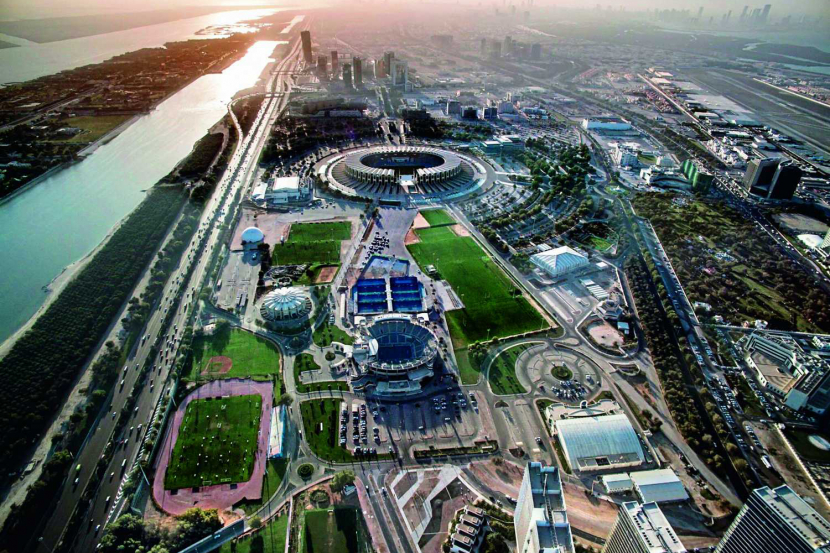 It should come as no surprise that Zayed Sport City is central to these sports. If you want to take your involvement on the ice beyond the occasional lap around a rink there are two options – figure skating and ice hockey. The route you choose will have a lot to do with how much you prefer spinning around and how much you like the occasional body check. Join the Emirates Skating Club and you will have on and off-ice lessons in skating and choreography as well as unlimited use of the excellent ZSC rink. There is an active competition and award schedule to progress within the sport if you're interested. As far as ice hockey is concerned, there is a good history of the sport within Abu Dhabi and the wider UAE. The Abu Dhabi Ice Sports Club managed the Emirates Hockey League and has teams across the country. Standards are relatively high, but with regular try outs, junior teams and training accomplished players can expect plenty of ice time.
For more information, visit www.emiratesskating.com. See also www.adisc.ae.
Martial arts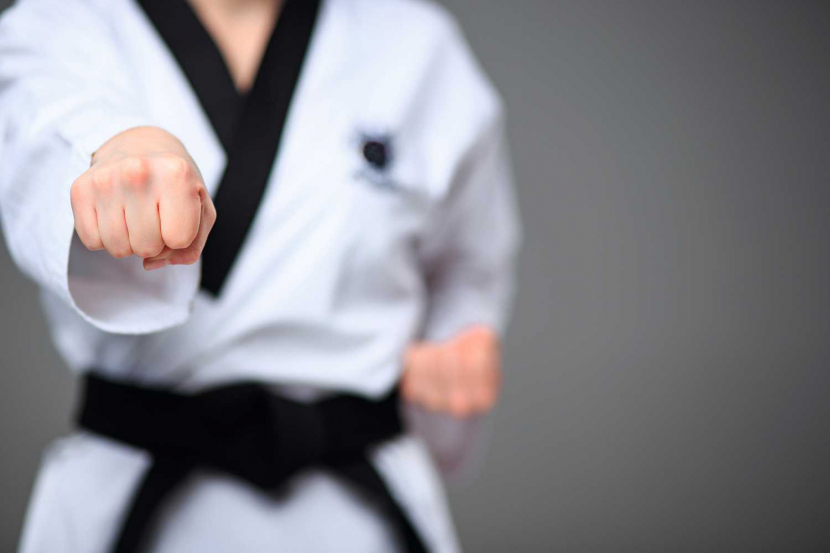 People of all ages have been learning martial arts with the Oriental Karate and Kobudo Club in Abu Dhabi for many years. The organisation has facilities across the city and has helped generations gain their black belt. Weapons training and inter-dojo competitions and cups are offered for those who are striving to progress through belts and also use martial arts in a more competitive environment than merely training.
For more information, visit www.orientalkarate.com.
Netball
Netball is a growing sport in Abu Dhabi and has been a social and sporting hub for decades. Capital Netball manages the city's well-organised league, training, social aspects and anything to do with the sport in the city. Whether that is arranging games carpooling or finding the best players for the most competitive leagues this is the place to get your netball on.
For more information, visit www.capitalnetball.com.
Roller derby
When the relatively long-running Abu Dhabi Roller Derby league hung up its skates in September of last year, times seemed unsure for the quirky sports' fans in the city. Thankfully the UAE Roller Derby All Stars stepped in to give skaters an outlet. The women-only team has training sessions in Dubai and Abu Dhabi as well as scrimmage matches and regular try-outs. The standard is quite high so a degree of experience or skating ability is required to join. Tick that box and fancy a sport that is a cross between ice hockey and rugby, then Al Reem Skate Park could be the place for you.
For more information, visit www.facebook.com/UAERollerDerby.
Rowing
An Olympic sport that sees some of the physically strongest athletes compete, rowing is a workout to power up the entire body. Monty's Rowing and Paddle club was formed in Dubai and has now set up an outpost in the Yas Marina, as well. For experienced rowers there is opportunity to take part in national and international regattas. Named after club operator Monty Khwaja, a pro-rower trained at a prestigious Karachi rowing club, it is an internationally recognised group, which organises trial sessions and competitions.
For information, visit www.montysrowingschool.com.
Rugby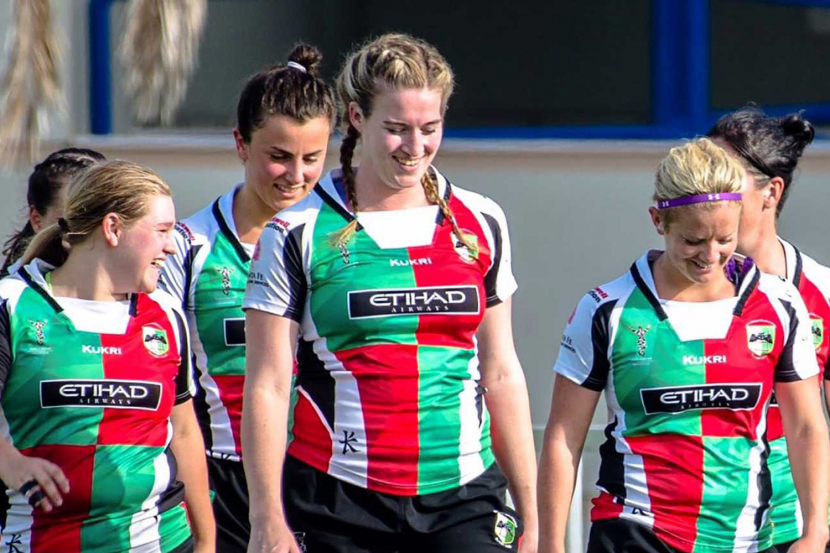 The club now known as the Abu Dhabi Harlequins was formed in 1970. The UAE was formed in 1971. That should give you some indication of its pedigree. It is an enormous organisation with multiple teams for men, women, juniors, veterans and more. New players are always sought with teams competing across the Emirate, country and even world, while an active social scene has kept players scrumming back for decades. Truly an icon of sport in the UAE and all other sports clubs should look to it as an example of how to successfully build a sustainable empire.
For more information, visit www.abudhabiquins.com. See also www.saracensabudhabi.com.
Running
The loneliness of the long distance runner isn't something you need to worry about in Abu Dhabi. Lace up your trainers and there will always be somebody willing to come and jog with you. The support, companionship and encouragement you get from a running group can help you reach longer distances and quicker times. The House of Runners is a longstanding running group for casual to serious runners wanting to join track and street runs. You can also expect in-depth discussions on aspects of running life from nutrition, shoes and training.
For more information, see @houseofrunnersabudhabi on Instagram and www.facebook.com/abudhabistriders.
Softball
The sport is best described as baseball-lite, and this league has been introducing new players and welcoming the experienced back to the sport in the UAE for seven years now. There are regular sign-ups for recreational and competitive players as well as social functions for all ages and abilities within the sport. Equipment is provided free of charge and games happen regularly on Monday and Wednesday nights at a purpose-built diamond at Zayed Sport City. Register to play and be updated by one of the more active sporting groups on social media in the capital.
For more information, visit www.facebook.com/abudhabisoftball.
Swimming
Calling itself the number one squads programme in the UAE, Hamilton Aquatics is a major player in the education, competition and organising of the nation's swimming scene. Swimmers who have been part of the club have gone on to compete in the Olympic Games, making it an automatic candidate as one of the top sporting academies in the country. This extends beyond the peerless coaching and the frequent competitions and challenges to include a thriving social element.
For more information, visit www.hamiltonaquatics.ae. See also the Four Lane swim Academy, www.4lsacademy.com.
Ultimate Frisbee
Frisbee could one day be an Olympic sport. Let that sink in for a moment. If you only know about the flying disc from trips to the beach then you need to be educated on one of the most fun, easy to pick up and sociable sports out there. Basically it involves throwing a Frisbee around in much the same way you would with your mates, but in a slightly more competitive manner. This well-organised group is split between Abu Dhabi and Dubai and has weekly turf and beach games. Dhabi's weekly games are held on Wednesday evenings at the American Community School. Frequent "Hat tournaments" invite players of mixed abilities to team up for fun games all together.
For more information, visit www.facebook.com/UnitedArabianUltimate.
Be the first to get all the latest Abu Dhabi news, reviews and deals into your inbox by signing up to our free
newsletter
,
click here to sign up
.