When you first moved to Abu Dhabi and heard people talking about dragon boating, you might have thought it was all part of some Game of Thrones fan club.

But the sport of dragon boating is serious business here in the capital.

Featuring long, narrow boats manned by up to 20 people (each armed with a paddle), it's an incredibly exciting sport to watch.
But the real thrill comes when you take part in this addictive team sport.

There are many different teams (who are all looking for new members) right here in Abu Dhabi, and as the racing season runs from October to May, now is the ideal time to get involved and start perfecting your technique before the competitions begin.

Confused about how you would even go aboutgiving it a go? Well we caught up Nina Londei, coach and manager of the Desert Dragons, to find out where you can try dragon boating, how much it costs, and why it's about far more than just paddling as fast as you can.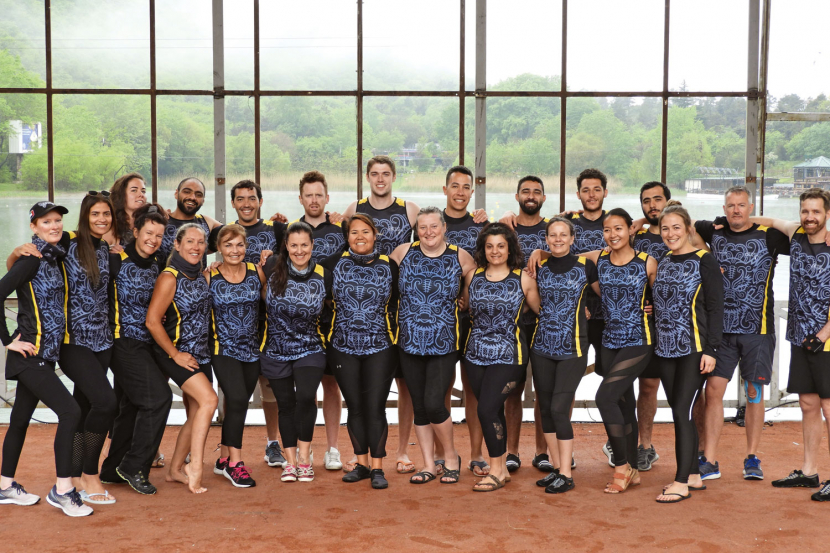 Do you need to have any experience of dragon boating before joining the Desert Dragons?
Not at all, we have people with all kinds of different levels of experience and of all abilities in the boat. The foundation of dragon boat training is all about developing each individual's technique and then building the timing of the team as a whole.

What is it about the sport that you love?
There are many benefits to dragon boating, including how it helps to keep you fit, the competitiveness and the camaraderie.
Fitness is a large part of any sport and we like to train hard, but dragon boating is different in that it requires a team of between 12 to 20 people to work as a 100-percent coordinated group. It means you need to put total trust in the individuals around you and put everything into your training, this in turn leads to some close friendships developing and a really enjoyable team environment.

How many competitions do you enter a year?
We are part of the UAE Dragon Boat Association and so we take part in about six to eight races at various locations throughout the UAE from October to May. The team also takes part in a few international races, too.
Is it quite a competitive sport or do some people do it just for fun?
Yes it is a competitive sport. We have a premier league and the level of competition is quite high in the UAE, as we have the opportunity to train all year round. However, there are also corporate and social categories at each festival, and this allows for the more inexperienced and social paddlers to participate on a less competitive level, whilst still enjoying the race atmosphere.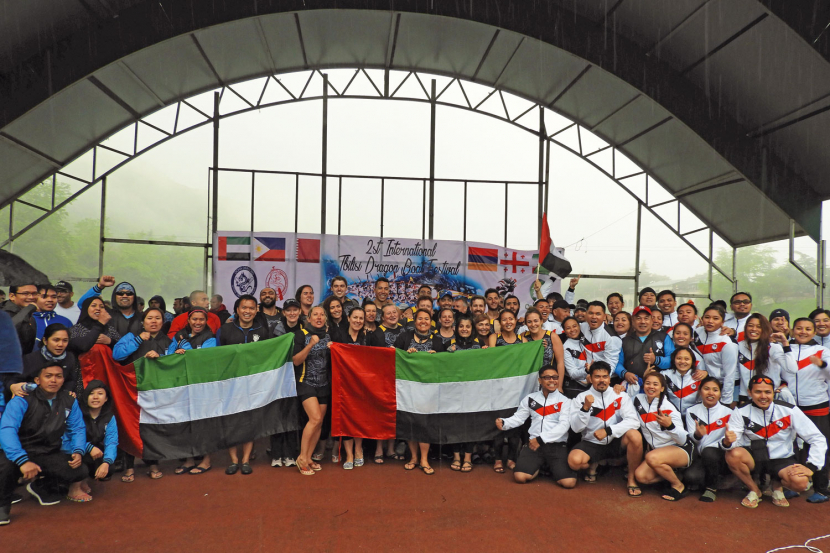 When and where do you train?
We train at the Eastern Mangroves marina and our meeting spot is at Dock E. Our regular training days and times are Mondays and Wednesdays from 6.30pm to 8.30pm, and from the end of August onwards we'll also train on Saturdays from 8am to 10am.

So can people just turn up and have a go?
We like people to let us know when they're coming along, and you can get in touch through our Facebook page or by emailing desertdragonsad@gmail.com. We let people try three sessions for free and then there is an annual fee that covers training, race entry for the season and a race jersey. The Dhs1,100 fee is taken in September in time for the start of the season.

You can find out more by visiting www.desertdragonsad.com.
Be the first to get all the latest Abu Dhabi news, reviews and deals into your inbox by signing up to our free
newsletter
,
click here to sign up
.