Thousands of race fans from across the world will descend on Yas Marina Circuit this weekend for four days of full-throttle Abu Dhabi Grand Prix action.
The tenth anniversary of the Formula One race promises to be a spectacular show, with four huge superstar gigs thrown in for good measure too.
Organisers expect 60,000 racegoers from 170 countries to join in the fun.
But it begs the question, how do we all get to and from Yas Island during one of the busiest weekends in the capital's calendar?
Here's a few tips.
ON YAS ISLAND
The Yas Courtesy Shuttle
Pick-up stops and routes for Yas Marina Circuit Courtesy Shuttle are West (Y1), East Gate (Y4), Main Grandstand Bus Stop (CBA - Y2) and the Yas Kartzone/North Oasis (Y3).
Pick-Up Locations: West Gate/North Oasis/Central Bus Area/East Gate Service.
Dates: 22, 23, 24 & 25 November 2018.
Service Times: 30 Minutes prior to gate opening - 1 hour post-event concert.
Service Frequency: Every 20 minutes. For full details Download the YasHUB app.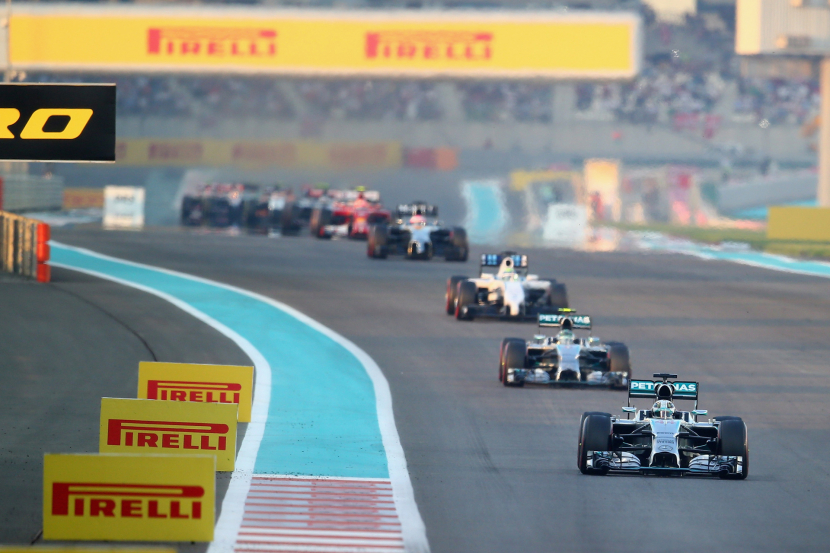 The Circuit Circular
The Circuit Circular shuttle bus goes to Yas Waterworld/ Warner Bros. World Abu Dhabi (C1), Yas Plaza Hotels (C2), All Grandstands (C3-6), Yas Mall Main Tryano (C7), Yas Mall Main Entrance (C8) and in a continuous loop approximately every 20 minutes.
Note: The Circuit Circular does not run directly to the Main Grandstand. Ticket holders will be dropped off outside gate 19 and must walk through the tunnel at gate 16 to reach the Main Grandstand.
Pick-Up Locations: Yas Waterworld/Warner Bros. World Abu Dhabi (C1) /Yas Plaza Hotels (C2)/South Grandstand (C3)/Marina Grandstand (C4)/West & Main Grandstand (C5)/North Grandstand (C6)/Yas Mall Tryano Entrance (C7)/Yas Mall Main Entrance (C8) (Continuous Loop)
Service Dates: 22, 23, 24 & 25 November 2018.
Service Times: 30 Minutes prior to gate opening -1-hour post event concert
Service Frequency: Every 20 minutes.
FROM ABU DHABI – CITY TRANSPORTATION
Taxi
Taxi ranks are located adjacent to the du Arena gates at the south entrance road to Ferrari World Abu Dhabi/ Yas Mall and also at Yas Plaza Hotels.
Careem
If you have pre-booked a service from Careem, you will find your driver waiting for you at the designated parking at Red 9, near East Gate.
You can avail of a special discount coupon 'ABUDHABIGP20' for the race weekend to get a discount of 20 percent on your Careem ride.

Pick Up Location: Red 9, near East Gate
Service Dates: 22, 23, 24 & 25 November 2018.
Service Times: Throughout the day
Service Frequency: Upon request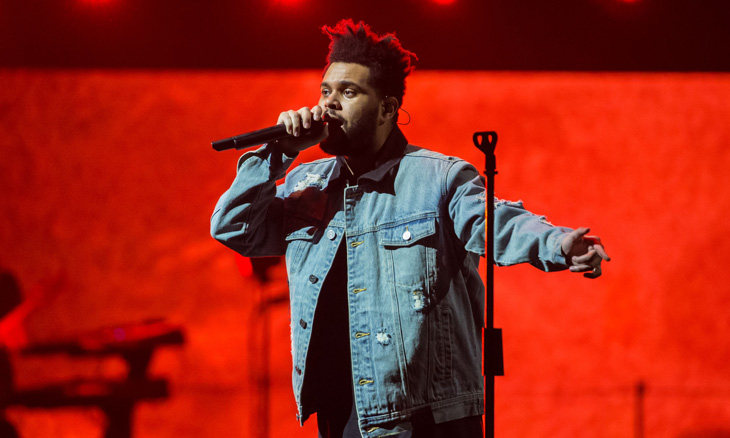 AFTER-RACE CONCERT TRANSPORT
Walk
A walking route to the concerts is sign-posted from all Grandstands. Please note that Yas Marina Circuit covers a large area.
The distance from the South Grandstand to du Arena is approximately 30 – 40-minutes' walk.
Bus
The Circuit Circular Service will be in operation post-race for ticket holders who are attending the concerts at the du Arena.
Post-concert
The Circuit Circular & Gateway Shuttle Systems will be in operation until 1-hour post-concert. For those who wish to take a taxi, a service will be available just north of gate 25, walk towards YMC East Entrance.
For more information download the Yas hub app. To download a map of the circuit, log on to yasmarinacircuit.com
MOBILITY-IMPAIRED RACEGOERS
Specific areas have been created to ensure that mobility-impaired enjoy the same levels of access. Should you require assistance getting around, visit your closest Information Point to find out about our Mobility Impaired Transport Service.
A fleet of free-to-use golf buggies will be available throughout the race weekend to ensure visitors with impaired mobility can have easy access to Yas Marina Circuit.
Buggies and staff will be stationed at Gate 7 at the Marina Grandstand, the West Gate at the Trackside Terrace, Gate 25 at the North Grandstand, at the Main Grandstand and at the Abu Dhabi Hill. A wheelchair-accessible MPV car will be stationed at the Circuit's East Gate to carry customers to the West Gate main entrance.
Each of the buggies will be driven by staff from the Takatoff volunteer foundation, who will receive training prior to the Abu Dhabi Grand Prix.
The West Gate will act as the main drop-off area for wheelchair accessible taxis, the wheelchair-accessible MPV and for customers looking to access areas within the circuit.
Twenty taxis equipped with ramps and lifts to aid disabled customers will be stationed at Yas Marina Circuit's East Gate. Charges for on and off island transportation will apply.
Be the first to get all the latest Abu Dhabi news, reviews and deals into your inbox by signing up to our free
newsletter
,
click here to sign up
.