Type #burger into Instagram and you'll be rewarded with ten million images of the most iconic fast food item on the planet.
Then type #vegan and prepare to be astounded.
You'll find a staggering 54 million pictures of vegan dishes (plenty of which are, in fact, burgers), products and home recipes.
Veganism means cutting out meat, dairy and all other animal by-products to eat a wholly plant-based diet.
Abu Dhabi is rapidly becoming a more vegan-friendly city, from new dishes in your favourite restaurants to a wider variety of meat-free options in supermarkets, plus animal-friendly beauty products.
Going vegan (or trying it on for size) has never been easier.


Where to shop
Carrefour
The huge Carrefour on Airport Road has a substantial section that's as dedicated to vegan products as we are.
While you're there, have a dally over to the freezer section where you'll be able to pick up some Linda McCartney vegetarian sausages and sausage rolls, which are suitable for vegans and absolutely superb.
We love you, Linda.
Open daily 9am-midnight. Airport Road, Abu Dhabi City (02 449 4300).
Coco Yogo
The brand stocks a raw, vegan, gluten-free range of desserts that you can buy online or snap up at various pop-up events, including Ripe markets.
Founder Turner Francis began whipping up the range of ice creams, cheesecakes, cream cheeses and tarts back in 2014 and has dedicated her life to making sure the vegans of Abu Dhabi don't have to skip dessert.
We salute you, Turner, and your matcha mint chip ice cream, too.
Dhs40 delivery charge. Across Abu Dhabi and Dubai, www.coco-yogo.com (050 858 2013).

GoGoGuy
Wake us up before you GoGo here, and we'll join you. Because GoGoGuy is your one-stop shop for 100 percent vegan groceries, drinks and more.
Boasting more than 1,500 local and international products, the online retailer also provide free delivery on your shop.
There are, of course, the usual suspects on sale such as coconut, soy and almond-based meat alternatives, while you'll also find a range of organic baby and toddler foods, a fresh bakery and even vegan eggs (consider our minds blown).
There are also a number money-saving blogs and recipe guides online.
Available across the UAE, www.gogoguy.com (04 427 2466).
Greenheart Organic Farms
Having grown from humble beginnings 20 years ago, when founder Elena Kinane started growing greens on her Dubai balcony, the Greenheart Farm is now one of the UAE's top organic producers.
Elena and her team initially sold only their own produce, however they have since expanded their range by importing fruit, nuts and spices from Lebanon, Sri Lanka and India.
You'll find boxes and hampers of fresh fruit and veg, a bakery and deli or just a packed list of groceries to order. Greenheart deliver to Abu Dhabi two days a week (Tuesday and Thursday between 3pm and 5pm).
The minimum amount per order for delivery is Dhs250 there is a delivery charge of Dhs30 for all home deliveries.
Dhs250 minimum delivery, Dhs30 delivery charge. Available across the UAE, www.greenheartuae.com (04 361 7010).
Organic Foods & Café
This family-run company has been going strong since 2004, with supermarkets and cafés selling fresh organic and biodynamic foods, groceries, supplements and even cleaning products.
You can buy online or head in store and you'll also find a deli counter selling freshly prepared dishes including vegan salads in case you get a bit peckish while you're picking up your coconut milk, vegan pesto, ramen, cereal, cookies… The list of choices goes on.
Open daily 9am-11pm. Nation Towers Galleria, The Corniche Road, www.organicfoodsandcafe.com (04 338 2911).
Make-up and beauty
We love getting dolled up every now and again, but chances are, a lot of us haven't really considered where our make-up is actually coming from.
But vegan beauty products contain no animal ingredients at all, omitting honey, beeswax, milk and eggs, so you can look radiant while safe in the knowledge that your look is totally ethical. These brands all have vegan ranges, so you can slap on to your hearts content, with a clear conscience.
e.l.f Cosmetics
Every last item in e.l.f's range is 100 percent vegan, including the make-up brushes, which are completely synthetic.
It's even been endorsed by leading animal rights organisation, PETA. If that's not a stamp of approval then we don't know what is.
Order online for delivery to Abu Dhabi from Souq.com, www.elfcosmetics.com.

Kat Von D
The brand has an entire #Veganalert range that doesn't use any animal products or by-products and has not been tested on animals.
In true Kat Von D ferocity, you'll find bright bold colours in every dramatic hue, from tattoo eyeliners and everlasting lip liners to studded crème lipsticks and holographic eyeshadow palettes.
We can't get enough.
Available at Sephora, various locations including Yas Mall, Yas Island, www.katvondbeauty.com (02 565 1690).
Tarte
Expect a massive collection of vegan beauty products including everything from cleansing gel and tinted moisturiser to fake lashes and lip gloss.
Not only are the products natural and kind to your skin, they also come in gorgeous packaging. You'll want it all.
Available at Sephora, various locations including Abu Dhabi Mall, central Abu Dhabi, www.tartecosmetics.com (02 644 3987).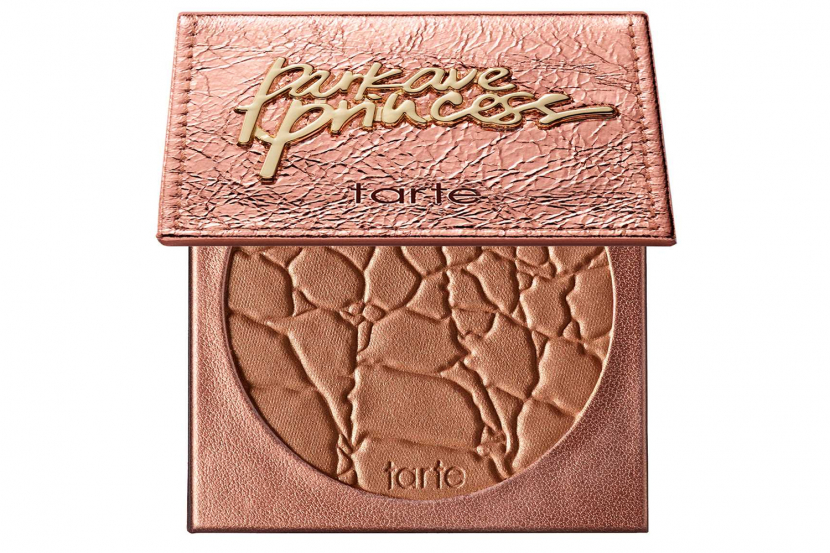 The Body Shop
It feels good to know that no animals are being harmed in the pursuit of our vanity.
The Body Shop is famously against animal testing and has worked with Cruelty Free International over the past three decades.
All of the make-up brushes on sale here are vegan-friendly and cruelty-free, and the extensive vegan range extends to moisturising vegan make-up made with aloe vera to vegan skincare crafted with essential oils.
Various locations including Al Wahda Mall, Hazza Bin Zayed Street, www.thebodyshop.com (02 443 7313).
The Treehugger Co.
The online retailer takes its time in sourcing only the best eco-friendly, fair trade, vegan, organic, natural and Halal health and beauty products for you.
On the Tree Hugger Company's webpage, you will only find quality skincare, bath, cosmetics, baby care products from brands including Faith in Nature, Humphrey's Corner, Maxim and Organic Essence.
Enjoy free delivery to Abu Dhabi for orders over Dhs210. Available across the UAE, www.treehuggercompany.com (04 252 7414).


Handy buys
Dehydrator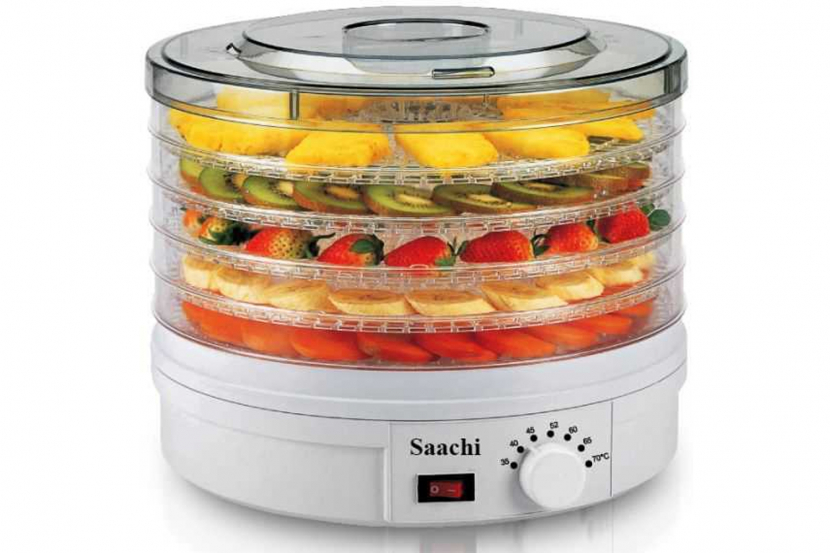 You know the crunchy bits of banana you get in your muesli? That's what a dehydrator is for.
The appliance circulates warm air around stacked trays to allow water to evaporate easily and simultaneously – ideal for when your fruit is on the turn.
Dhs148. Available at www.souq.com.

Soup-maker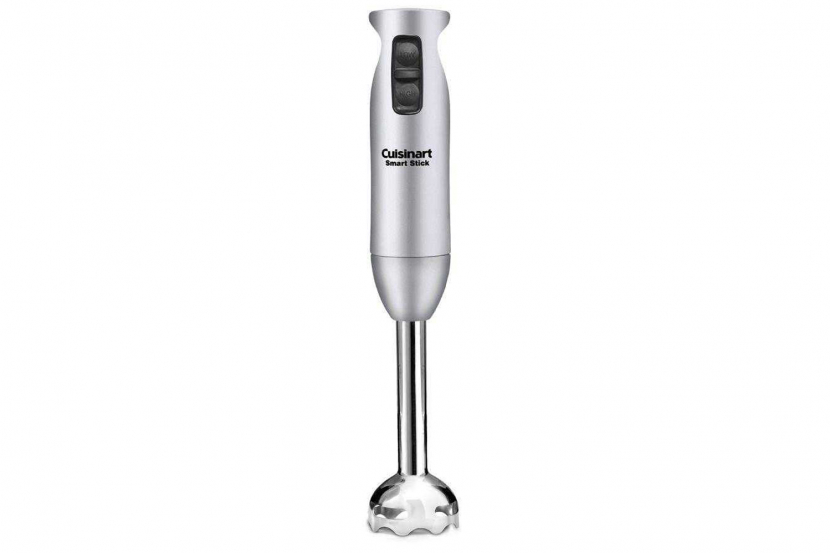 Know exactly what is going in your soup by knocking it up yourself. Cram a load of veggies in one steaming hot pan and cook them.
The soup-maker then takes all of the hassle out of the preparation.
Dhs99. Available at www.wadi.com.

Spiralizer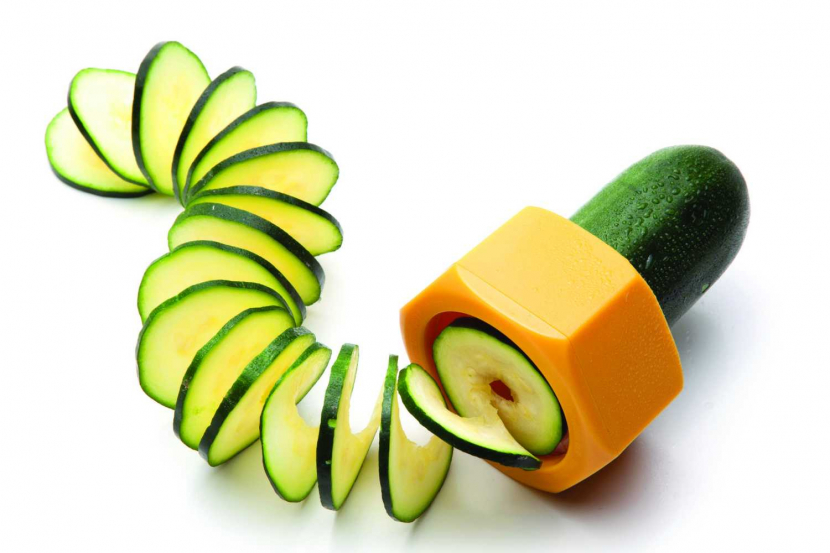 Slice your vegetables into nice curly ribbons with this hand-held spiralizer.
Courgetty spaghetti, anyone?
Dhs50. Available at www.animicausa.com.

Salad-cutter bowl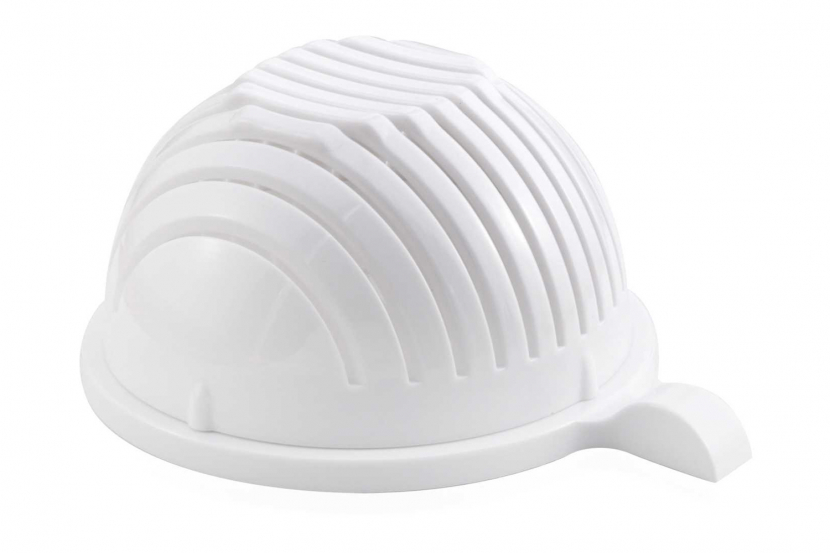 To stop those pesky slithers of iceberg lettuce getting everywhere. Simply insert, slice down the ridges, rotate and repeat.
Dhs25. Available at www.noon.com.
Be the first to get all the latest Abu Dhabi news, reviews and deals into your inbox by signing up to our free
newsletter
,
click here to sign up
.