Choosing the best burger is Abu Dhabi is a nigh-on impossible task.
There must be hundreds of places to find them, from global franchises to gastropubs and from food courts to tiny independent street side joints.
Here are some of our favourites.
Bareburger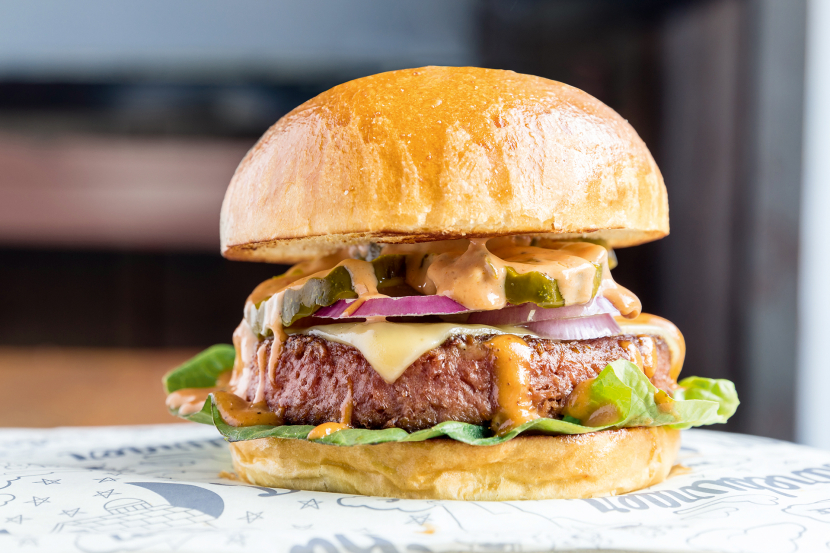 This eco-minded burger joint has all the bases covered and serves up a whole host of options you won't get elsewhere including lamb, camel and Beyond burgers with all the toppings, sides and drinks you need to go along with it.
Marina Mall Abu Dhabi. (02 441 1723).
BOA Steakhouse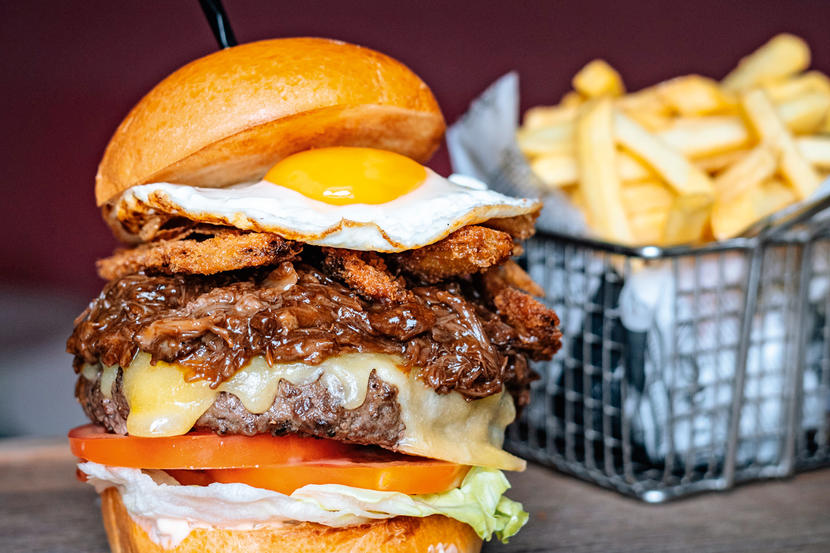 BOA steakhouse's terrace looks right over the beautiful Eastern Mangroves National Park, making it one of the must-visit spots in the capital. Inside, the décor is sleek and sophisticated. While steaks are usually the main draw here, it would be foolish to overlook the BOA wagyu burger. It's a mouthful and a half, with the wagyu beef patty topped with pulled short rib, bacon, tomato, smoked cheddar, lettuce, fried pickles, shallots, barbecue sauce and a fried egg.
Eastern Mangroves Promenade, Salam Street www.boaabudhabi.ae (02 641 1500).
Bu Deech
Specialising in chicken burgers that look as good as they taste, Bu Deech serves up big bites of crispy fried chicken, karak chai, side dishes and loaded fries worth of Instagram to satisfy your craving for some fast food.
Various locations including Khalidiyah and Yas Mall. www.budeech.com.
Heinseberg Restaurant
You've probably never dined at a Breaking Bad-inspired restaurant before but behind the eclectic theme you'll find a good range of burgers and fries that could even bring a smile to Walter White's usually unhappy face.
Al Falahi Tower, Al Sa'adah. (02 444 8558).
Black Tap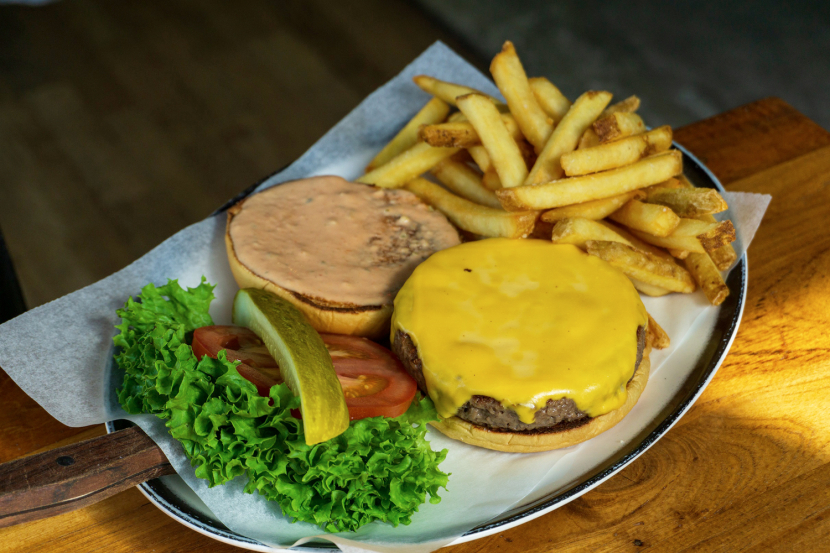 Forget the eye-catching crazy shakes for a second because New York City's Black Tap knows how to make a mean burger that's truly worthy of a cheat day treat or satisfying a big hunger whatever type or burger you fancy.
Yas Mall, Yas Island. (02 446 5128) www.blacktapme.com.
Burger 28
Abu Dhabi's own Burger 28 is a popular burger spot and if you like your burger topped with flaming hot Cheetos or Chips Oman and your fries loaded with all the toppings then you don't want to miss this one.
Mohammed Bin Zayed City and Mushrif. www.burger28.com.
Burgerchi
This grab-and-go burger spot is ideal for picking up a quick bite or taking a burger home to devour with a window where you can pick up your order and no seating are. Burgerchi doesn't do messing around.
Al Youlah Street, Khalidiyah. www.burgerchi.ae.
Burgerista
This cosy burger spot serves up big portions for those with a real appetite and covers all the bases with stuffed burgers, loaded fries, and topping stacked so high you won't get your jaw around them.
Al Muroor Road. (02 621 3345).
Burger Fuel
It's a popular chain that was serving up meat alternatives before it was cool as well beef burgers that could satisfy and stomach, plus, the signature smash browns are a welcome side dish in place of fries make for regular burger-eaters.
Various locations including Yas Mall and The Galleria Al Maryah Island. www.burgerfuel.com.
Five Guys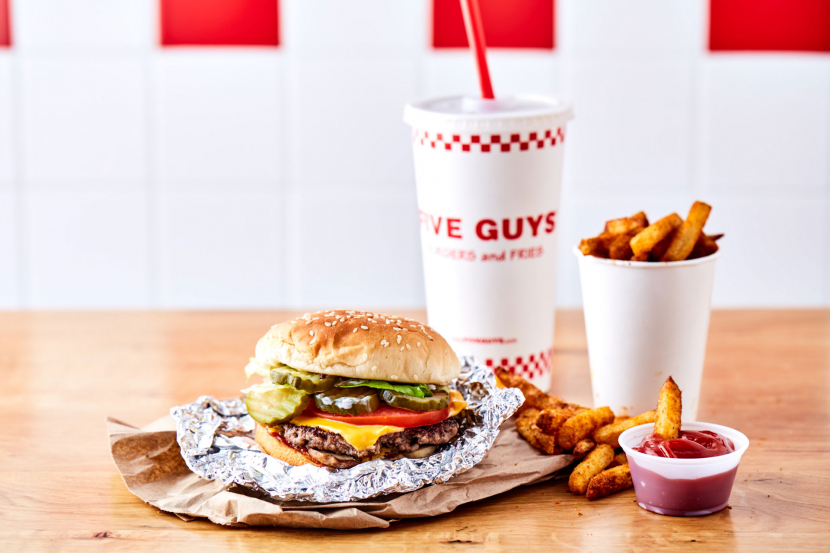 American chain Five Guys only has one location in Abu Dhabi but it's a popular spot for burger fans. There's no messing about here, chose your toppings, have it cooked fresh and stuff your face with the amazing fries. Perfection.
Marina Mall Abu Dhabi. www.fiveguys.ae.
Firefly Burger
If oozing cheese floats your boat when selecting a burger then Firefly Burger has you covered with loads of different burgers from classic beef to fried chicken and loads of sides, including curly fries, and who doesn't love those?
Khalidiyah Street, Khalidiyah. www.firefly-burgers.com.
Grafitti Burger
Graffiti Burger is decorated exactly as you would expect and on the menu are a range of burgers from classics to buns jam-packed with fried chicken and topped with Cheetos. There's lots to get your jaw around.
Sheikh Rashid bin Saeed Street, Mushrif. (600 587 002).
Huff and Puff Burger
Abu Dhabi's Huff and Puff Burger prides itself on making each burger fresh to order and with a menu that offers Wagyu beef, steak, fried and grilled chicken burgers as well as buffalo wings and fries, there's lots to get stuck into.
Various locations including Al Nahyan, Al Ain and Baniyas. www.huffpuffburger.com.
Johnny Rockets
American burger chain Johnny Rockets know a thing or two about burgers and if you fancy sinking your teeth into beef burgers topped with jalapenos or onion rings or crispy chicken burgers they've got you covered.
Various locations including Yas Marina and Shams Boutik. www.johnnyrocketsuae.com.
Salt
UAE chain Salt is popular on these shores and it's easy to see why with its simple approach serving sensational sliders and sides at its locations across the UAE and from the silver food trucks that pop up at events across the city.
Umm al Emarat Park. www.find--salt.com.
Shake Shack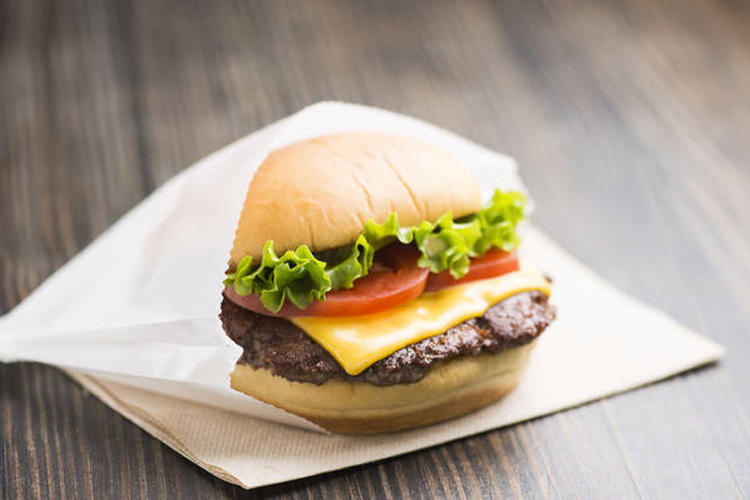 There's very little we don't love about Shake Shack, with the simple potato bun, freshly made patties, and crinkly cut fries, it's a hit across the board. We're not the only ones either, there are branches all over the place where you can grab one yourself.
Various locations including Yas Mall and The Galleria Al Maryah Island. www.shakeshack.com.
Stock Burger Co.
If you're looking for some seriously good burgers and craft hops then Stock Burger Co is one of the places to be to satisfy those burger cravings and fill your stomach. From classic burgers to create-your-own options, if it goes on a burger, you can get it here.
Holiday Inn Abu Dhabi, Dhafeer Street. www.stockburgerco.ae.
Be the first to get all the latest Abu Dhabi news, reviews and deals into your inbox by signing up to our free
newsletter
,
click here to sign up
.