It's never hard to find vegetarian restaurants in Abu Dhabi. The city is full of meat-free options, whether you're after fine-dining or a casual bite to eat.

With the number of people switching to meat-free and plant-based diets growing constantly in the past few years, it is no surprise that most restaurants in the capital provide vegetarian menus meaning the choice of cuisine is vast too.

From pan-Asian and Mexican to Indian and even Middle Eastern, here are some of the best vegetarian restaurants in the city…

Angar
The Indian restaurant located at the W Hotel Abu Dhabi - Yas Island offers a strong vegetarian menu with plenty of options to choose from if you're steering clear of meat. From Punjabi Bhindi Masala (okra cooked with mango powder) to vegetable khurchan and a wide selectin of rice and biryani, you certainly won't have to stick to just sides here.
Prices vary. W Hotel Abu Dhabi - Yas Island (02 656 0600).

BareBurger
Just because you follow a veggie diet, doesn't mean you always have to eat healthily. We all love a nice, juicy burger and at Bareburger, you can get just that – except it's plant-based. The restaurant has vegetarian options but also has a special vegan burger menu with seven different choices, from sweet potato and quinoa based burgers, to vegan cheeseburgers.
Prices vary. Marina Mall, Marina Village (02 441 1723).

COCO Asia
Specialising in pan-Asian dishes and healthy bowls, the popular restaurant has many vegetarian options to dine on. They've got light options like crispy tofu or papaya salads as well as more hearty meals like vegetable pad Thai and yakisoba.
Prices vary. Open daily 11am-11pm. 3rd Street, Al Khalidiya (02 622 5554).
El Sombrero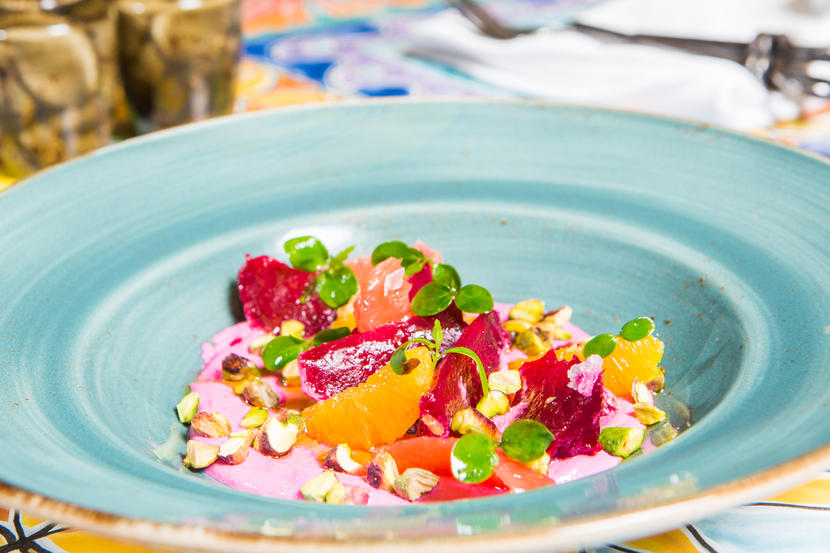 If you want a full authentic Mexican experience in Abu Dhabi, head to El Sombrero. The popular restaurant has a live band and can make most dishes meat-free, so not only will you have constant entertainment but you can customise your very own veggie dish too. What's not to love?
Prices vary. Sheraton Abu Dhabi Hotel & Resort, Corniche Road (02 304 8362).
Pachaylen
The pan-Asian restaurant is located at Anantara Eastern Mangroves and has some great vegetarian dishes to try for those after a fine dining experience. The food in general is excellent and they have some great tofu curries.
Prices vary. Eastern Mangroves Hotel & Spa By Anantara, Eastern Ring Road (02 656 1000).
Panda Bao Bao
From stir-fried veg to vegetarian sushi, Asian food can be surprisingly veggie friendly. Try Panda Bao Bao's vegetable noodles for a panda-themed, hole-in-the-wall experience.
Prices vary. Near ADNOC Petrol Station, Al Karamah (02 304 8151).
Salam Bombay
For a low-cost Indian option, try vegetarian-only Downtown restaurant Salam Bombay. They have an amazingly comprehensive and long menu.
Prices vary. Electra Street, Abu Dhabi (02 677 7076).
Sambusek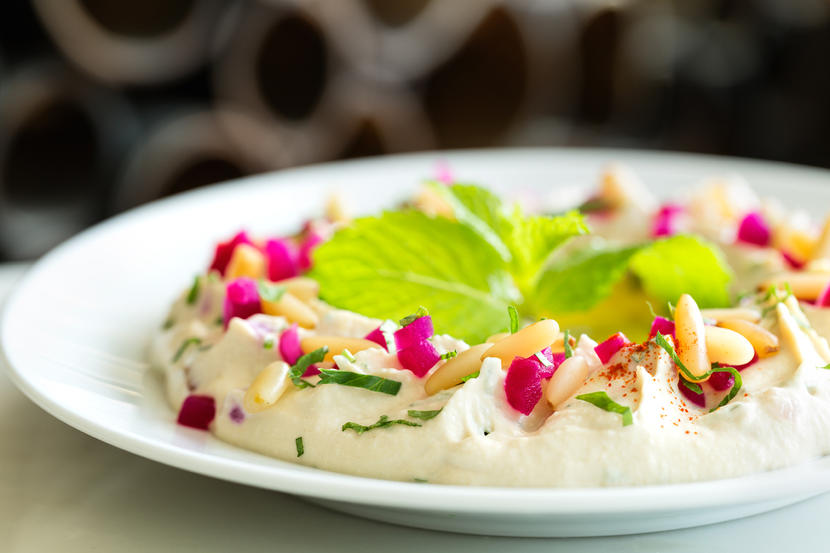 Mezze is perfect for those with slightly out of the ordinary dietry requirements because everything is broken up and you can order as many different things as you like. Lebanese restaurant Sambusek has some interesting veggie options, including the lentil labneh and some beetroot mutabbal. Its terrace is also super, with great views across the Gulf.
Prices vary. Rosewood Abu Dhabi, Al Maryah Island (02 813 5550).
Tamba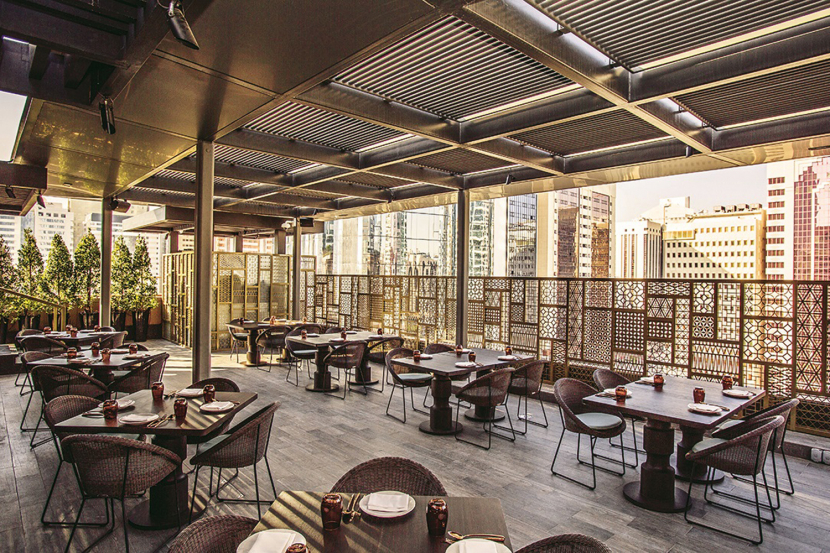 This super-stylish Indian fusion venue never fails to impress and neither does its vegetarian menu. Experience fine dining and indulge in all your favourite veggie-friendly Indian goods as you'll find everything from veggie dhaal and paneer makhani to grilled eggplant rolls and okra dishes.
Prices vary.The Hub at The Mall, WTC (02 672 8888).
Book Now
Ushna
For more of a posh evening out, try Ushna. Although the Indian restaurant serves meat, you'll also find a wide selection of veggie stuff. The food is authentic and presented beautifully, and the setting is great, especially the outside terrace. Try the paneer tikka lababdaar.
Prices vary. Souk Qaryat Al Beri, Bain Al Jessrain (02 558 1769).
Be the first to get all the latest Abu Dhabi news, reviews and deals into your inbox by signing up to our free
newsletter
,
click here to sign up
.