Expo 2020 Dubai is now mere months away, and as the city gets ready to host The World's Greatest Show, some of its best-known local eateries are preparing to open at the site. Here are 14 home-grown Dubai restaurants set to keep Expo 2020 Dubai visitors fuelled up throughout their experience.

Al Farwania
Even if you miss the Diwali (November 14) or India Republic Day (January 26, 2021) celebrations at Expo 2020, there will be plenty of ways to explore India at The World's Greatest Show, including a line-up of food festivals, literary shows, music and dance at the India Pavilion. Meanwhile, this budget-friendly Umm Suqeim stalwart will be a permanent fixture, serving up its usual favourites including karak tea and egg dosa.

Al Khabbaz
Head to this bakery spot (formerly of Dubai Festival City) for manakish, topped with all the usual offerings including zaatar, keshk and spicy cheese.

Al Reef Bakery
One of Dubai's oldest (and easily most legendary) Lebanese bakeries will also be slinging out manakish, and if you don't know why Al Reef has such a reputation, you're not doing Dubai right. It will also be a place to pick up samosas, pizzas and desserts including kunafeh and maamoul. An absolute must-try.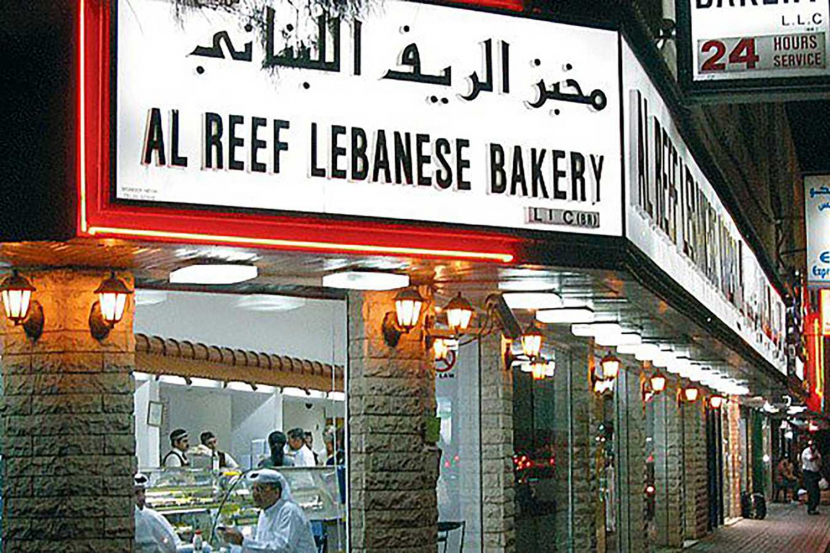 Arabian Tea House
Founded more than 20 years ago by Ali Al Rais, this Al Fahidi favourite showcases Emirati cuisine in Dubai's historic neighbourhood, and is a popular stop-off for tourists in the city. Get a real sense of UAE hospitality here, and try traditional dishes including machboos, and date dhibs-drizzled luqaimat.

Dampa Seafood Grill
One of Dubai's best-known and loved Filipino restaurants, famed for its grilled squid and Cajun marinade, not to mention its 'dump' – a pile of fresh seafood deposited in the centre of the table for diners to tear into at will. Fun.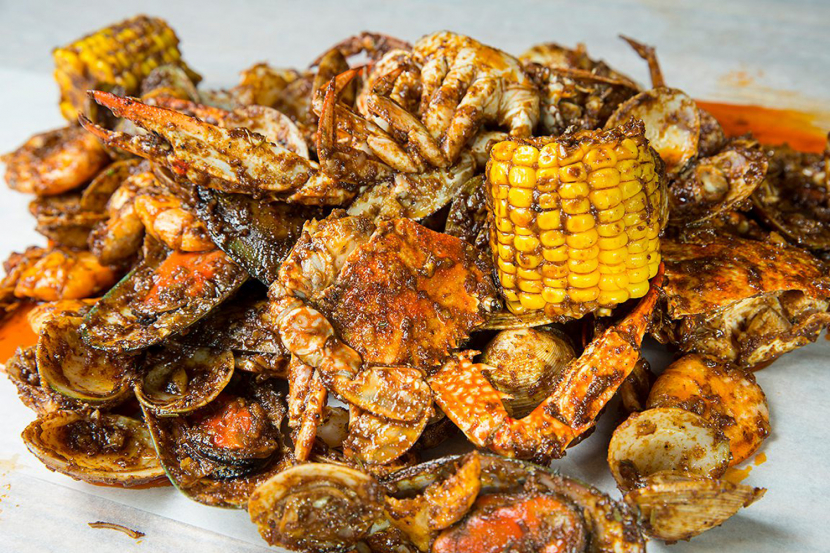 Doh
Currently a food truck in Al Barsha South, Doh serves coffee, shakes and freshly made mini doughnuts slathered in a range of wet toppings ranging from sweet Nutella or dark chocolate to savoury zataar or labneh. Once you've picked your glaze, cover it in sprinkles of biscuits, nuts, or go local with spicy Chips Oman or sesame seeds.

Firas Sweets
A familiar landmark on Dubai's 2nd December Street, Firas Sweets is a go-to for Middle Eastern and Indian desserts, including kunafeh and baklava, and a mean halawet el jibn (try it). You'll need all that sugar to keep you going as you explore Expo 2020's incredible pavilions.

Seashell Cafeteria
A local institution, renowned for its incredibly diverse, colourful assortment of fruit juices. Get a handful of your five-a-day, plus a great shot for the 'gram. Try concoctions including the Abood (mango, melon, carrot and ice-cream) and Mahara (avocado, strawberry and ice-cream) mocktails. Hungry? The bestselling Hassan Mathar, an unapologetically excessive burger-shawarma, will take care of that.

Majlis Café
You may think you've tried every alternative to cow's milk, from almond to oat, but have you tasted camel's milk? This camelicious café will be serving its signature ice creams, coffees and milkshakes – all made from nutrient-rich camel milk. Unmissable. For more camel meat- and milk-based dishes, take a look at this.

Saj 2 Go
The humble saj has been around for centuries – Lebanese bakery Saj 2 Go uses the traditional method of flattening dough by hand and baking on a dome-shaped oven. It's a great grab-and-go choice for those attempting the impossible task of squeezing everything Expo has to offer into one visit. Try the zataar with vegetables option.

The Irish Village
One of Dubai's best-known, and most-awarded pubs, The Irish Village is a local landmark, famed for its hearty menu of classic Gaelic pub grub, and regular live entertainment. Expect familiar hospitality, live sports and a mix of local and big-name artists when The IV opens at Expo 2020 Dubai.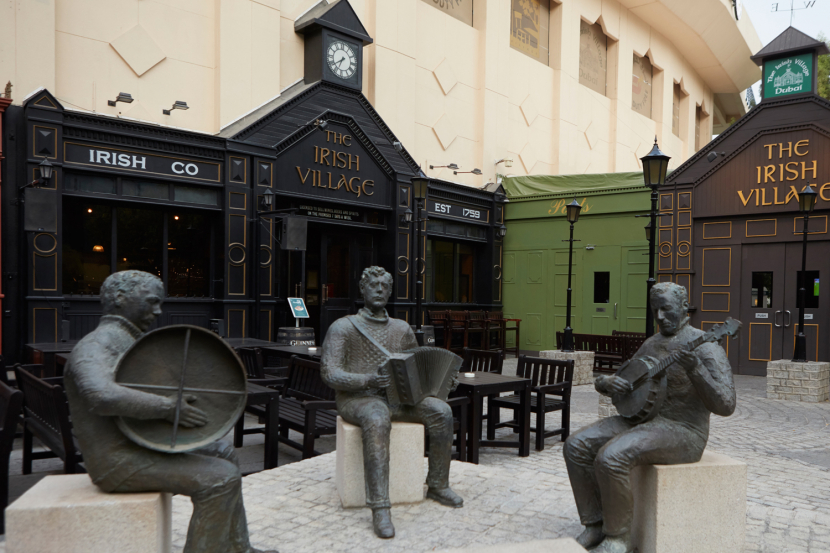 Twisty Treats & Rogue Coffee
If you're wondering what these concepts have in common, it's the Al Samadi family brand. Twisty Treats will be offering a range of ice creams, plus churros and pretzels. Those looking for their caffeine kick to see them through a full day and evening of entertainment and celebrations, should head to Rogue Coffee for a Spanish latte. And given Expo 2020 is all about innovation and new ideas, Al Samadi will also be launching its new concept, Hummus Spot, on site during the event.

For all the latest updates on Expo 2020 Dubai, head here.
Be the first to get all the latest Abu Dhabi news, reviews and deals into your inbox by signing up to our free
newsletter
,
click here to sign up
.