Planning to head out for a spot of breakfast in Abu Dhabi? Here are some of the best places to check out the next time your stomach is rumbling early in the morning.
1762
Named after the year the sandwich was invented, this cool restaurant and deli is a top breakfast spot. Head along to the Khalidiyah branch and you can enjoy all-day breakfast, including eggs Benedict, French toast and avocado smash for a tasty start to the day (or afternoon...).
Daily 8am-10pm. Al Ain Tower, Khalidiyah (800 1762).
90 Centigrade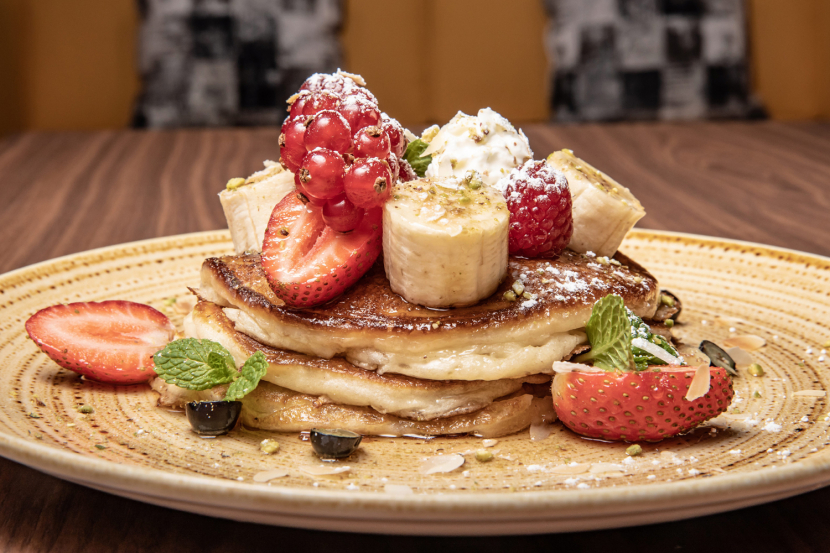 It's a newcomer but it's already made an impression on the city as a great breakfast destination. This healthy restaurant serves up interesting dishes including savoury halloumi pancakes, plus familiar faces such as filled croissants and a heap of egg options.
Daily 6.30am-1am. Grand Millennium Al Wahda (02 495 3968).
Art House Café
When it comes to quirky, The Art House Café is a frontrunner and it's definitely an Instagram-friendly place to enjoy a breakfast. Located next to Etihad Modern Art Gallery, you can take your seat and tuck into plates such as avo toast and shakshouka, or try something different in the form of tiramisu pancakes.
Daily 9am-11.30pm. Etihad Modern Art Gallery, Al Bateen (02 666 0175).

Beach House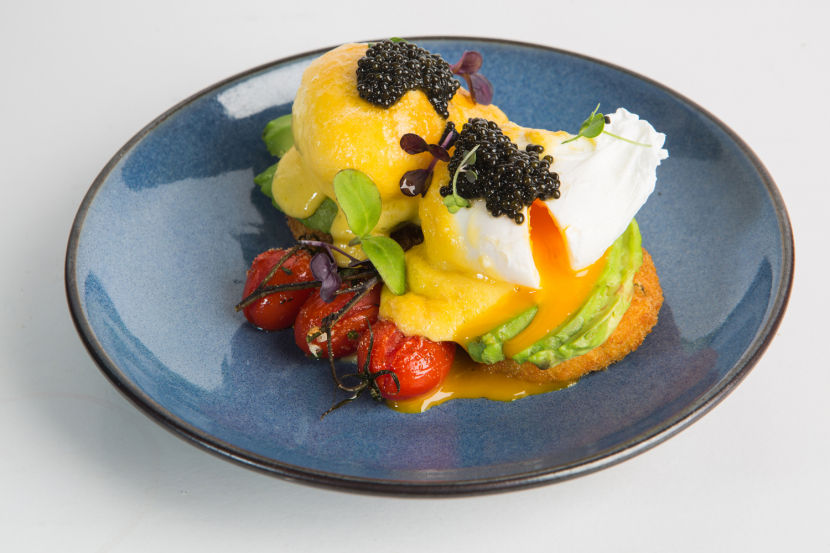 You don't get many better backdrops for a breakfast than the glistening waters of the Arabian Gulf surrounding Saadiyat Island.
Kick back, relax and take your pick from breakfasts inspired by Mediterranean and Levantine cuisine, packed with a variety of superfoods including chia seeds, berries, kale and avocado.
Open daily noon-midnight. The Beach House, Park Hyatt Abu Dhabi Hotel and Villas, Saadiyat Island (02 407 1234).
Café 302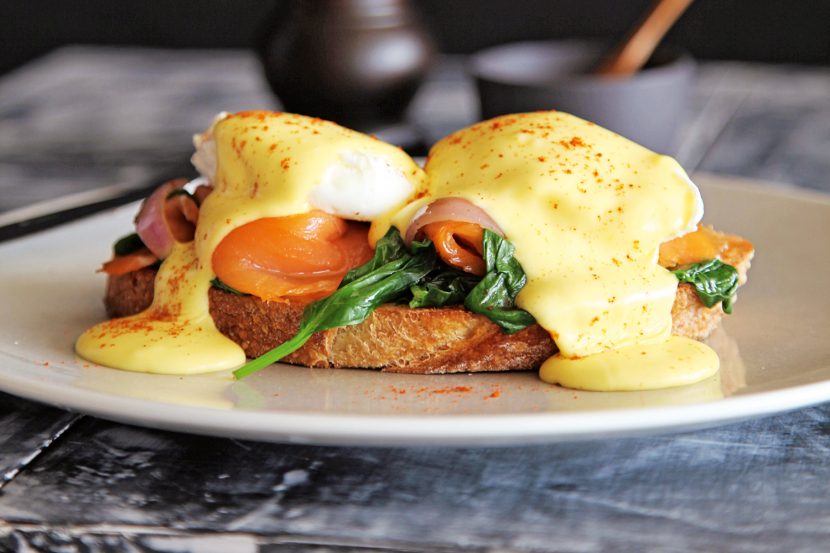 There's a lot to love about this hipster venue downtown and with a plethora of options for vegetarian and vegan guests it's a real crowd-pleaser too. There are loads of interesting options like tofu Benedict and blueberry and rice pancakes as well as breakfast staples including oatmeal porridge.
Daily 6am-10.30pm. Al Maha Arjaan by Rotana, Hamdan Street (02 610 6666).
Café Arabia
Veteran restaurant Café Arabia is a favourite for many in this city and when it comes to breakfast, it has all bases covered. Settle into the cool, villa-style restaurant and you can try English, American and Arabic breakfast platters, plus a bunch of egg
dishes, avo toast and more.
Sun-Thu 7am-11pm, Fri-Sat 9am-11pm. Mohamed Bin Khalifa Street (02 643 9699).
Circle Café
With multiple locations, including Saadiyat Island and Khalifa City, Circle Café is always buzzing on the weekend. That's probably due to the unlimited breakfast deal where you can order as many small plates as you like for Dhs55, including a hot drink, and tuck into dishes like avo toast, shakshouka, omelettes, English breakfasts and more.
Time vary. Locations include Saadiyat Island and Khalifa City, www.circle-cafe.com.

Egg Shack Café
Two guesses what the key ingredient at this restaurant is? It's love, and also eggs, obviously. This eggcellent (sorry) venue serves eggs any which way you like, and with a whole host of accompaniments too. Greek? Nargessi? Emirati? Or Benedict? These guys have breakfast cracked.
Daily 7.30am-5.30pm. Sheikh Rashid Bin Saeed Street (02 666 4141).
Foodshed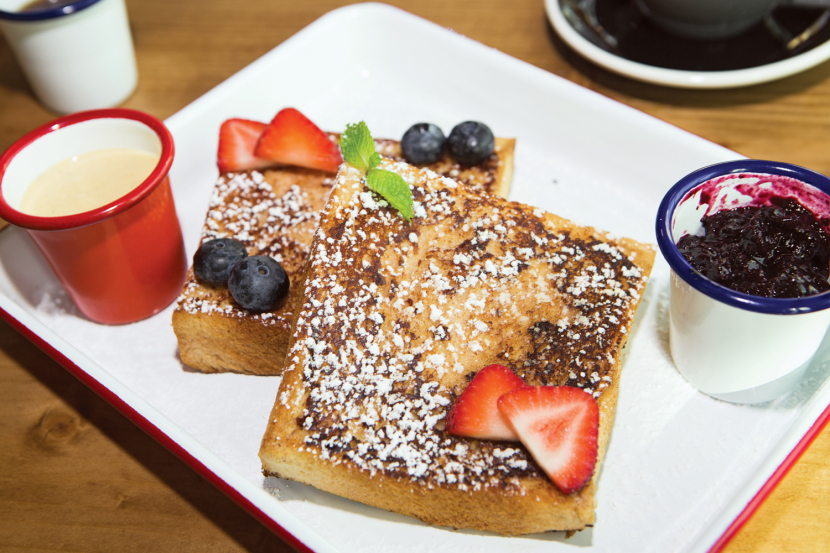 With a farm-to-table concept and loads of wholesome food to tuck into, Foodshed has lots to offer for those searching for breakfast. American-style chicken and waffles, hearty paratha sandwich, wholesome vegan pancakes and a host of egg dishes,
there's loads to get stuck into.
Daily 8am-10pm. Das Street, Khalifa Park area (02 671 1113).
Geek Kitchen Café
Serving up breakfast with a dose of geek and a pinch of nerdy, there are loads of options at Geek Kitchen Café. On the comic book-style menu you can choose from superhero-themed bagels, eggs Benedict, French toast, pancakes, waffles and more while checking out the impressive selection of collectables on display.
Daily 7.30am-10.30pm. Al Hafiz Street, Al Nahyan (02 449 3330).
Jones the Grocer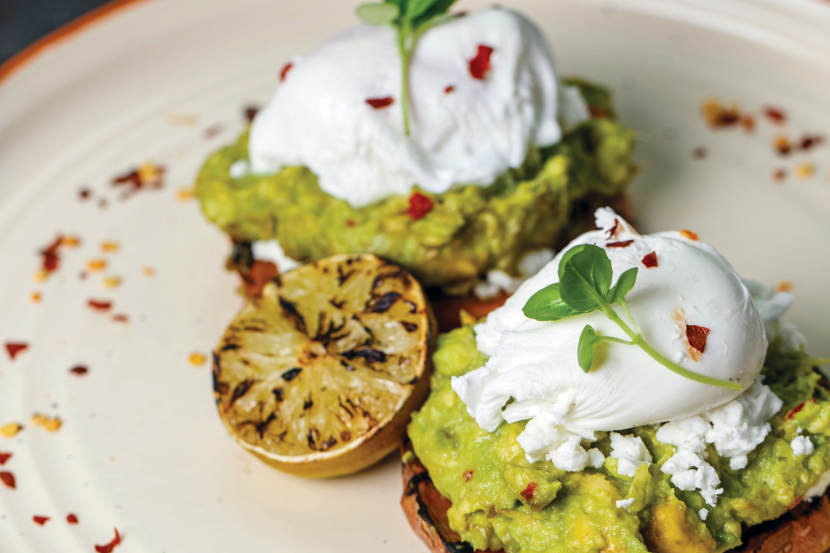 With multiple locations across the city including Khalidiyah, Al Muneera and more, this Aussie restaurant is a big-hitter when it comes to breakfast. Take your pick from the likes of eggs Florentine, traditional English breakfast, açai bowls, French toast and more.
Times vary. Locations including Khalifa City, Al Muneera and Al Nahyan, www.jonesthegrocer.com.
Leen's Casual to Gourmet
You may know it better as a lunch pick, but this cool spot is ideal for a breakfast too. Take your pick from the likes of a breakfast wrap, French toast, eggs cooked to your liking and much more.
Sat-Wed 7am-10pm, Thu-Fri 7am-11pm. The Mall at World Trade Center (02 633 3774).

Living Room Café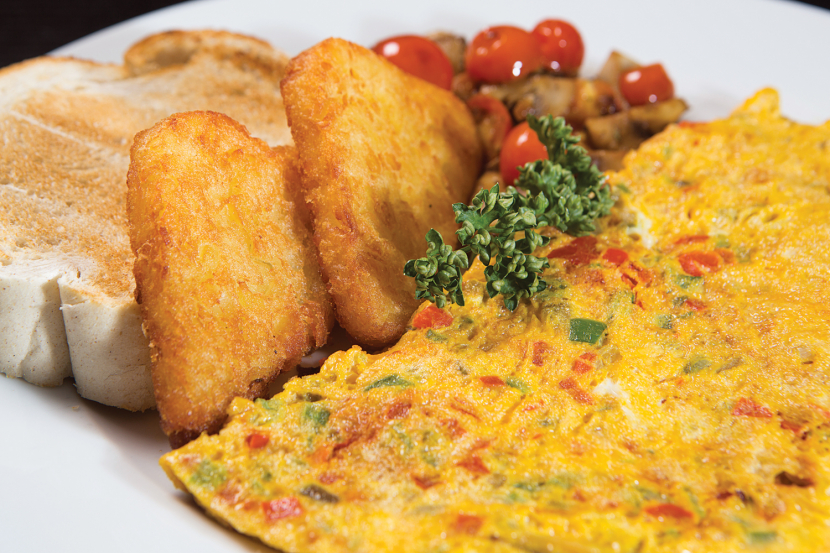 We're not sure Living Room Cafe still counts as a hidden gem because it's so popular, but this spot is a top choice for breakfast. There's a lot to tuck into on the menu including the likes of French toast, pancakes, fruit bowls, steak and eggs, Spanish omelettes and more, all for reasonable prices.
Sun-Thu 7am-11pm, Fri-Sat 8am-11pm. Khalifa Bin Shakhbout Street, Kahalidyah (02 639 6654).
MADO
Serving up traditional Turkish cuisine, this cool spot has a lot to offer breakfast-lovers. Choose from freshly made Turkish bagels with a variety of toppings such as eggs, labneh, feta and more, or opt for the sharing-style Turkish breakfast sini platter featuring assorted cheeses, breads, dried fruits, olives, vegetables, fragrant tea and more.
Sat-Wed 8am-11pm, Thu-Fri 8am-midnight. Nation Towers Mall, West Corniche (02 888 1178).

Magnolia Bakery
We're not suggesting that cupcakes are an ideal breakfast food but then again it wouldn't be the end of the world if some found their way on to your table. Away from sweet treats this American café offers a range of great breakfast dishes to try, from French toast and scrambled eggs to truffle mushrooms on toast.
Sat-Wed 7am-10.30pm, Thu 7am-12.30am, Fri 10am-12.30am. The Galleria Al Maryah Island (02 674 9380).
Market at EDITION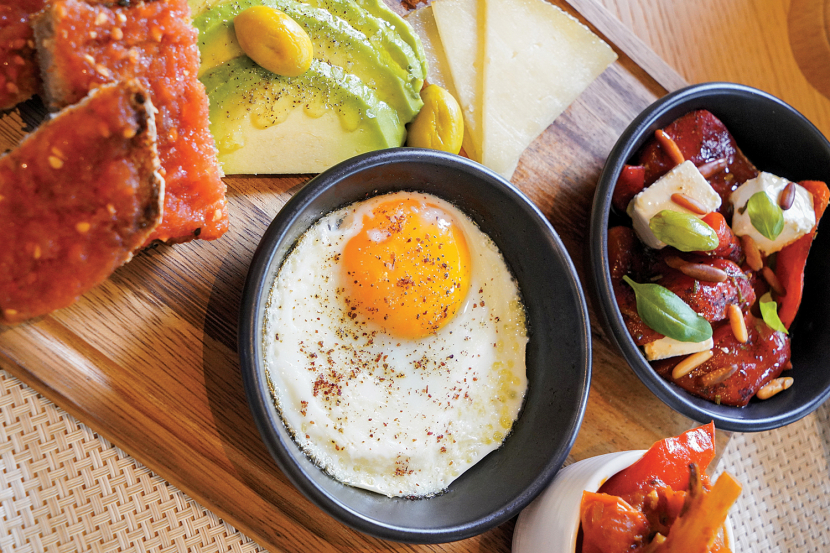 As stylish as the hotel, Market at EDITION is a fantastic breakfast spot in Al Bateen. You can go all healthy with dishes including quinoa and chia seed porridge and muesli or enjoy more traditional breakfast dishes like a smoked salmon bagel, baked shakshouka or chilli scrambled eggs. There's a lot to love here.
Daily 630am-3pm, then 6pm-10pm. Abu Dhabi EDITION, Al Bateen (02 208 0000).

No Fifty Seven Boutique Café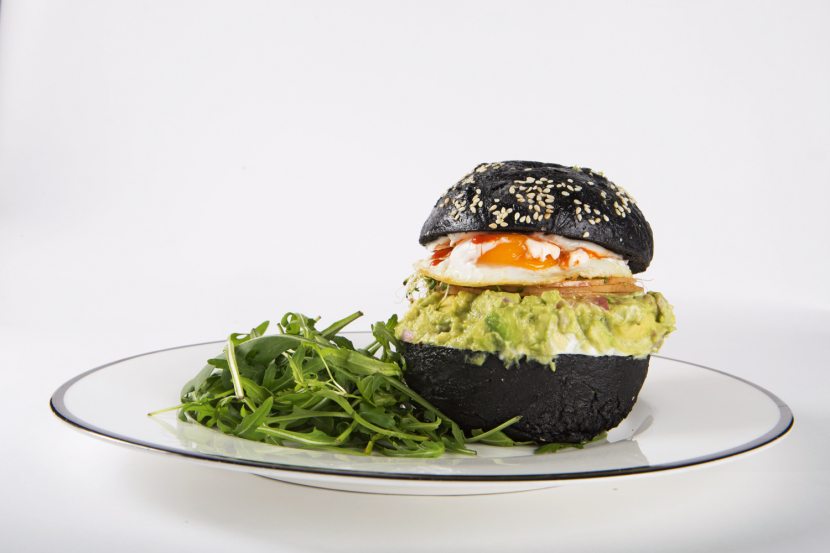 This hip and happening restaurant is an ideal weekend breakfast spot. Take your seat indoors or at the small outdoor area and you can fill your stomach with dishes including hash brown benedict, crunchy vanilla French toast, ricotta pancakes, the breakfast burrito and more.
Daily 9am-10.30pm. Marsa Al Bateen (02 441 6100).
Notes Café
As well as being a great spot for a quick coffee, Notes Café knows how to make a mean breakfast too. When you visit you can try breakfasts like avocado toast, English breakfast, eggs Benedict and the breakfast burrito.
Sun-Thu 7am-11pm, Fri-Sat 9am-11pm. Khalifa Park Area (02 644 4795).
Parkers
With a picturesque location at Umm Al Emarat Park you can take in the peaceful surroundings while enjoying the first meal of the day. Head along and you can tuck into interesting dishes including breakfast sliders, taco omelette, sweet potato guacamole and truffle Benedict.
Daily 8am-11pm. Umm Al Emarat Park, Mushrif (02 621 5381).

Raw by Nolu's
It's a healthy affair at Raw by Nolu's but that doesn't mean that the breakfasts aren't delicious and filling. Take a trip to the location at Al Seef Village Mall and you can enjoy a healthy start to the day with dishes such as superfood oatmeal, coconut yoghurt granola bowl, Afghani eggs, build-your-own omelettes and more.
Daily 8am-11pm. Al Seef Village Mall (02 444 8080).
Sanderson's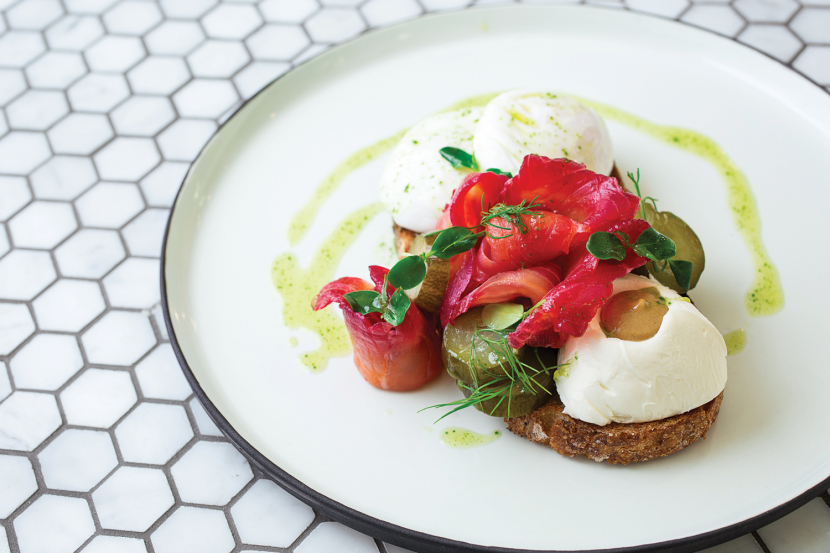 Offering a chilled place to enjoy a breakfast, this super-cool, hipster venue is definitely Instagram-friendly. Take your seats and you can enjoy a casual breakfast with dishes including tahini avocado toast, dukkah scramble, cashew and coconut hotcakes
and baba ghanoush pizza.
Daily 8am-10pm. Al Seef Village Mall (02 222 1142).
Shabby Chic Café
There's a lot going on in this unique venue that's something between a retro home and an old wooden shack. Décor to one side, there's a lot more to enjoy on your visit for breakfast with the choice of low-calorie dishes including make-your-own omelettes, spinach and egg shakshouka and more.
Sun-Thu 8am-10pm, Fri-Sat 10am-10pm. Sultan Bin Zayed the First Street, Al Nahyan (02 445 3890).
Shay Madhboot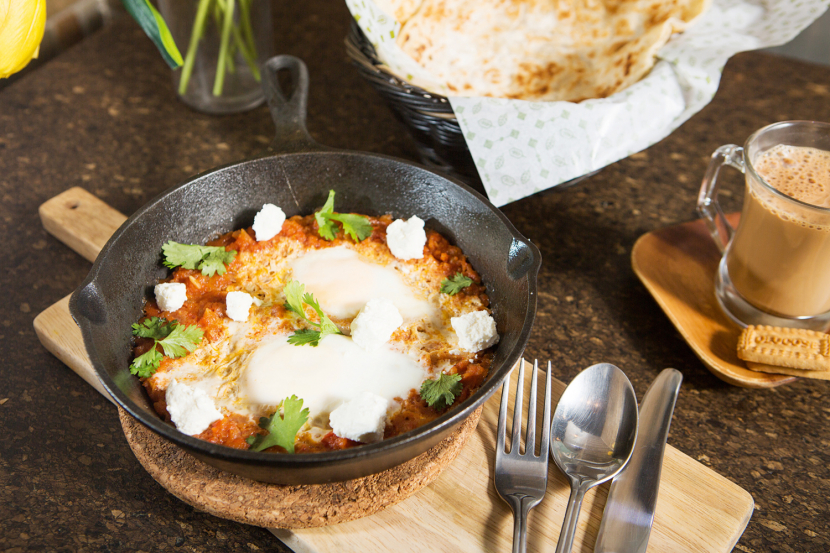 Cosy chai shop Shay Madhboot has been a popular place to visit ever since we can remember. Head along to the cool downtown venue and you can feast on dishes such as foul, shakshouka, avo toast, menemen, Turkish eggs and more.
Sun-Thu 7am-10pm, Fri-Sat 8am-10pm. Sultan Bin Zayed The First Street (02 621 7323).

Steroid Café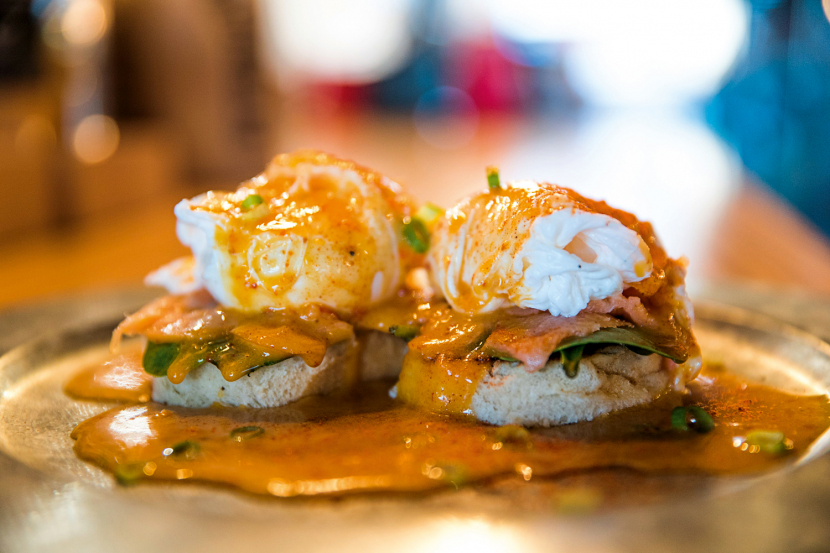 Okay, the name is a little intense, but don't worry – you don't have to be into extreme fitness to enjoy breakfast here. As you would expect with its close proximity to MPROVE, there are a lot of healthy options including a selection of avocado toasts, breakfast tostada, protein pancakes and more for a guilt-free breakfast.
Thu-Sat 7am-11pm, Sun-Wed 7am-midnight. Al Maqta Street (02 5557146).
tashas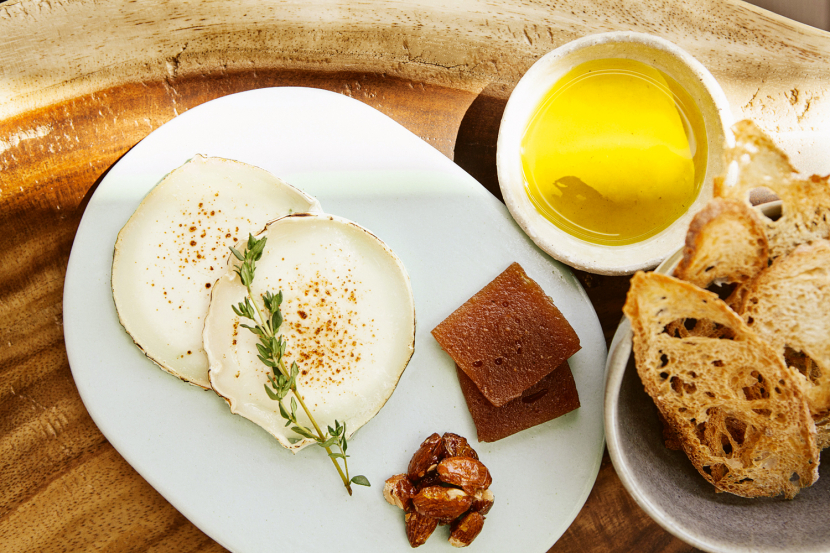 As a winner of Best Breakfast at the Time Out Abu Dhabi Restaurant Awards on more than one occasion you can trust this as a top pick for brekkie. The South African venue serves up dishes including hummus toastie, Spanish omelette, açai bowls and avocado on toast.
Daily 8am-midnight. Marsa Al Bateen (02 445 0890).

Tawa Bakery
It may be a gluten-free restaurant but it turns out you don't need gluten for a brilliant breakfast. Head along to the venue overlooking the beach at Al Muneera Beach Plaza to enjoy eggs Benedict, Mexican eggs, buttermilk pancakes, Belgian waffles and more, all sans gluten.
Daily 8am-11pm. Al Muneera Beach Plaza (02 556 6900).
The Foundry
Yes, it's a steakhouse, but The Foundry is making a name for itself as a top breakfast spot too. Head along to the downtown venue and you can enjoy unlimited breakfast for Dhs55 every day of the week, featuring pancakes, cold cuts, eggs and more, alongside unlimited tea, coffee and juice.
Sun-Thu, 6am-10.30am, Fri-Sat 6am-11am. Southern Sun Abu Dhabi, Mina Street, Al Zahiya (02 818 4888).
Third Place Café
Make your way to this venue on the Corniche and you can enjoy breakfast and unwind. With loads of books to read if you're having a lazy morning and dishes including omelettes, shakshuka, pancakes, French toast and avocado toast, it's a great option for a lazy weekend breakfast.
Daily 8am-11pm. Corniche (02 681 1877).
Be the first to get all the latest Abu Dhabi news, reviews and deals into your inbox by signing up to our free
newsletter
,
click here to sign up
.