The Abu Dhabi Grand Prix is the finale of the Formula 1 season and people flock from all around the world to the UAE capital to experience the thrilling occasion.

During Race Week there are loads more things to do away from the track, including big parties, brunches and shopping deals – and it wouldn't be an Abu Dhabi event if there wasn't food involved.

With that in mind, Time Out Abu Dhabi has teamed up with some of Abu Dhabi's very best restaurants and the Department of Tourism and Culture – Abu Dhabi, to bring you Pit Stop Menus.

The idea is simple – each restaurant will offer a special set menu between November 14 and December 2 to showcase its very best dishes.

Here are the restaurants taking part on Saadiyat Island

For more on Abu Dhabi Culinary Season follow @ADculinaryseason on Facebook and Instagram and the hashtag #ADculinaryseason.

Beach House
Just steps away from the beautiful white sands of Saadiyat Beach, Beach House has one of the best views of any venue in the city. The menu is made from sustainable and eco-friendly ingredients, and the special offerings for the Abu Dhabi Grand Prix 2019 are all designed to be enjoyed sharing style. Prices start from Dhs240 per person, but more expensive options with more courses are available. The dishes on offer include Mediterranean specialties such as paella, buffalo mozzarella with figs and olive oil and chocolate cake.
From 240 (indoors), Dhs300 (Beach House Boardwalk for two people). Daily 5pm-midnight. Park Hyatt Abu Dhabi Hotel and Villas, Saadiyat Island (02 407 1138).

Beach House Rooftop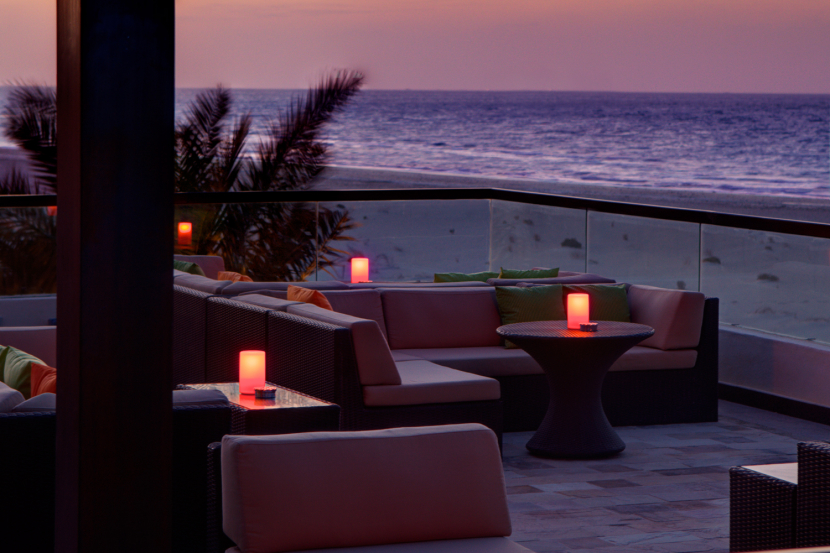 While the lower floors of this Mediterranean restaurant let you dine right next to the golden sands, the views from the roof are possibly even better. Here it's all about casual, tapas-style tasty plates, and during Race Week there are two different set menus available. The deals let you graze on dishes such as mushroom croquettes, calamari and beef ribs for a whole two hours.
From Dhs210. Daily 5pm-midnight. Park Hyatt Abu Dhabi Hotel and Villas, Saadiyat Island (02 407 1138).

Caramel Restaurant & Lounge
This fashionable bar and restaurant isn't just a top spot for a few drinks. Located on the beautiful Saadiyat Island, it also has a menu of fantastic dishes. The new set menu offer includes a starter of burrata and shrimps, followed by a choice of main including vegetable risotto and braised short ribs, plus a decadent dark-chocolate fondant for dessert.
Dhs199. Sun-Wed 5pm-1am; Thu-Fri 5pm-2am; Sat 5pm-midnight. The Collection at The St. Regis Saadiyat Island Resort, Abu Dhabi (02 678 3344).

KOI Abu Dhabi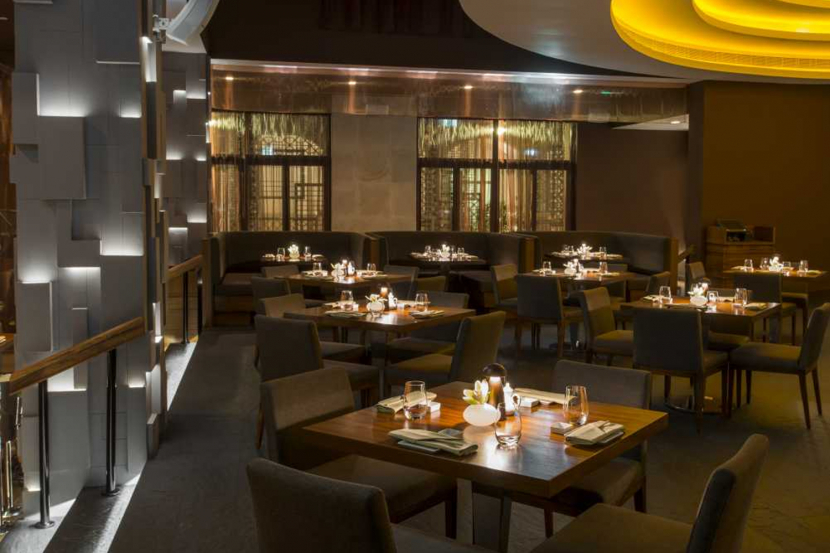 This Japanese restaurant is popular for its cool ladies' night deals, sleek dining room and pretty outdoor area at The Collection at The St. Regis Saadiyat Island. During the next couple of weeks you can allow the chef to be creative and put together a unique selection of sashimi, sushi, maki rolls and tempura for you, plus edamame and soup to start and mochi ice cream for dessert.
Dhs195. Daily 6.30pm-midnight. The Collection at The St. Regis Saadiyat Island Resort, Abu Dhabi (02 678 3334).

Mazi
This New Greek restaurant has already made an impression on the capital. During Race Week it's offering a smashing set menu of favourites for Dhs200 per person, making it a great way to try this excellent addition to the Abu Dhabi dining scene for the first time.
Dhs200. Open Sun-Thu 4pm-midnight; Fri-Sat noon-midnight. The St. Regis Saadiyat Island Resort, Abu Dhabi (02 304 8145).

Si Ristorante Italiano & Bar
Head to this stylish Italian restaurant on Saadiyat Island for a relaxing meal in an impressive setting. During Race Week the venue will be offering a set Pit Stop menu of three courses that include a tartare with mozzarella, rucola and cucumber, a main of sea bass with mint jelly, brussells sprouts and cauliflower and a dessert of nougat parfait with chocolate sauce.
Dhs250. Open Sat-Wed 1pm-10.30pm;'Thu 1pm-3.30pm, 6.30pm-10.30pm; Fri 6pm-10.30pm. Saadiyat Rotana Resort & Villas, Saadiyat Island (02 697 0000).

Turtle Bay Bar & Grill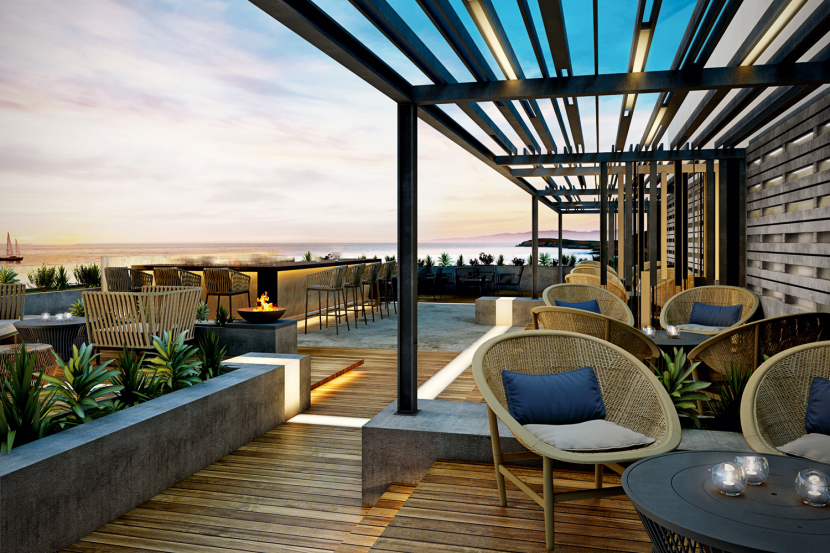 This is one of the most impressive venues on Saadiyat Island. Indoors there's a bustling surf and turf restaurant, while upstairs on the roof terrace you'll find a bar with a brilliant view. The set Pit Stop menu includes foie gras terrine, glazed beef cheek with miso sweet potato and dark chocolate and matcha green tea dessert. Sounds good to us.
Dhs325. Open daily 1pm-3.30pm, 5pm-11.30pm. Saadiyat Rotana Resort & Villas, Saadiyat Island (02 697 0000).
Be the first to get all the latest Abu Dhabi news, reviews and deals into your inbox by signing up to our free
newsletter
,
click here to sign up
.