Al Saada Bakery
If you're new to the city, you'll quickly come to learn that manakish is one of the most popular types of street snack here in the Middle East. The flatbread is best served fresh from the oven and with all sorts of toppings including labneh, honey and zaatar and a top pick a cheeky carb fix is Al Saada Bakery. Each baked masterpiece is an absolute delight and whether you're going for spinach and cheese or chicken and meat, it's unquestionably worth every single calorie.
Defence Road, Al Dhafrah (02 641 2488).
Café Mandarina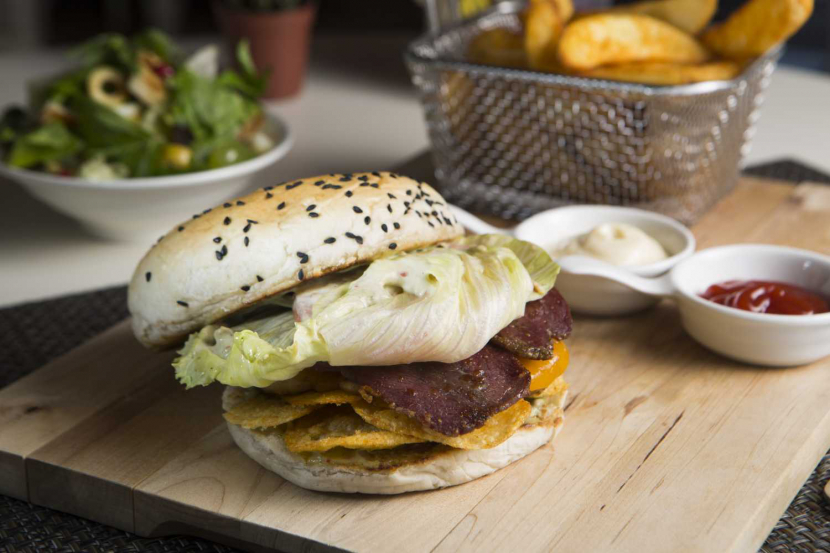 Stopping here is a must if you have been for a horse riding lesson at Mandara Equestrian Club, but it's also worth going out to Rabha Farm just to visit this kitsch café. There's an awesome rooftop terrace where you can watch the horses at work, and the beverages include juices made from fruits picked straight from the Mandara organic farms, plus amazing milkshakes. The food is made with very evident passion too, and includes a wide choice of wraps and sandwiches to suit all tastes.
Mandara Equestrian Club, Rahba Farm, Al Shahama (056 890 5776).
Dragon Bao Bao
If you've got a hankering for Chinese food, then you absolutely need to try this little joint on Hamdan Street. It specialises in hand-pulled noodles, made by twisting, stretching and folding dough over and over until it can be pulled into strands. The braised beef and brown sauce varieties are clear favourites, but as the name suggest, the steamed bao bao buns are another fantastic highlight.
Hamdan Street, Al Markaziya (02 674 2235).
Drizzle
While some of the bigger brands will charge what they like for a juicy burger and fries, this friendly fast-food joint offers all the same dishes for a fraction of the price. There are beef burgers loaded with toppings, crispy chicken sandwiches, dynamite shrimp and a variety of terribly decadent loaded fries. It's the very opposite of healthy and fresh, but when you're in the mood for a monster meal for less than Dhs30, there's nowhere better.
Various locations, including Central Mall, Khalifa City (02 626 6665).
Evergreen
If you fancy some inventive vegetarian fare, Evergreen is one of the cheapest and best Indian restaurants in the nation's capital. It really is one of the city's most celebrated bargain bites, although be prepared to leave any snobbish inhibitions at home. Try it and make sure to get pani puri – you won't regret it.
Electra Street, Al Markaziya (02 676 7361).
Kura Kura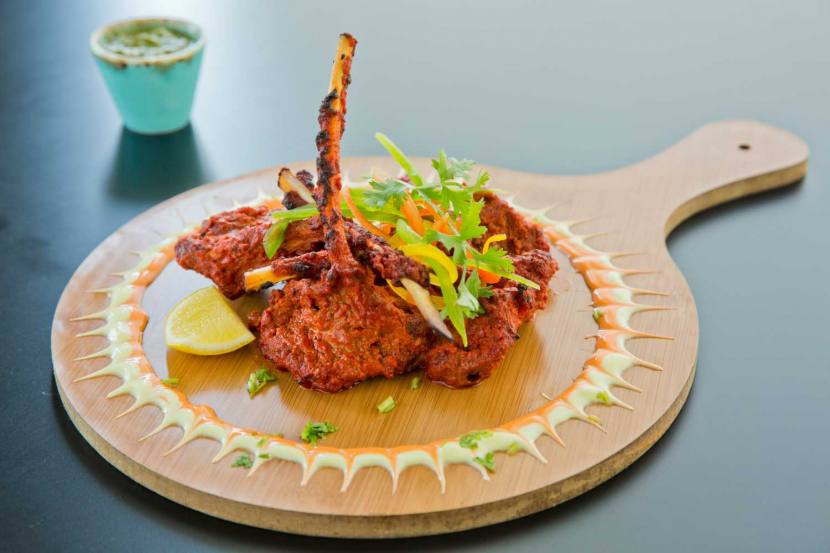 This casual Indian restaurant is still relatively new to the city, but it's already got many fans. The chicken Chettinad (a South Indian dish
made with yoghurt and red chili) and dal makhani are a must. And don't you dare leave without trying the avocado lassi, it's the stuff dreams are made of.
Open daily 8am-11pm. Capital Tower, Al Khaleej Al Arabi Street (02 443 3733).
Mosaic
If you're looking for authentic Lebanese food, this is the spot you've been searching for. The classics like kibbeh, fattoush and hummus are all totally superb, and the freshly made manakish comes with every topping you can imagine. If you want food that takes you back to your long weekend in Beirut, head to this quaint and understated venue in the Embassies District.
Guardian Towers, Embassies District (02 622 0909).
Russian Kitchen House Cafeteria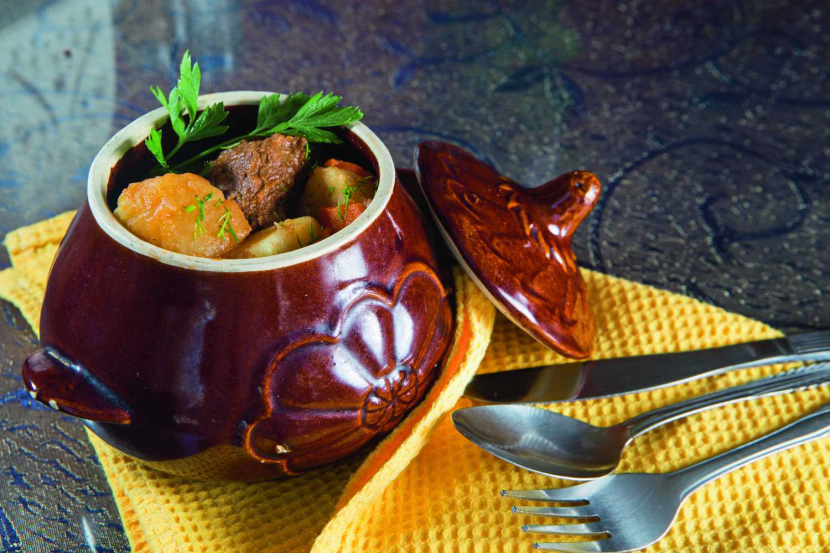 As well as Russian food, this place serves up some stellar Ukrainian dishes. The cabbage rolls are a favourite with diners and be ready for some foodie surprises. All the dishes, including pancakes, pasta, pizza, pies and desserts, have a Russian twist to satisfy Baltic guests and you can also
opt for more traditional plates such as manti and borscht. Get ready for a culinary journey.
Hamdan Street, Al Markaziya (02 674 4342).

SeaShell
This casual place is a bit of a juxtaposition. On the one hand it sells a huge range of fresh and healthy juices, made with every possible type of fruit and vegetable you can imagine, including beetroot, spinach, kiwi and everything in between. But on the other hand, the rest of the menu is dedicated to buckets of fried chicken, huge cheeseburgers, hot dogs, wraps, grills and more. So whether you're there for a detox or cheat-day treat, SeaShell will sort you out.
Various locations, including Khalifa City (02 550 8077).
Vasa Vasa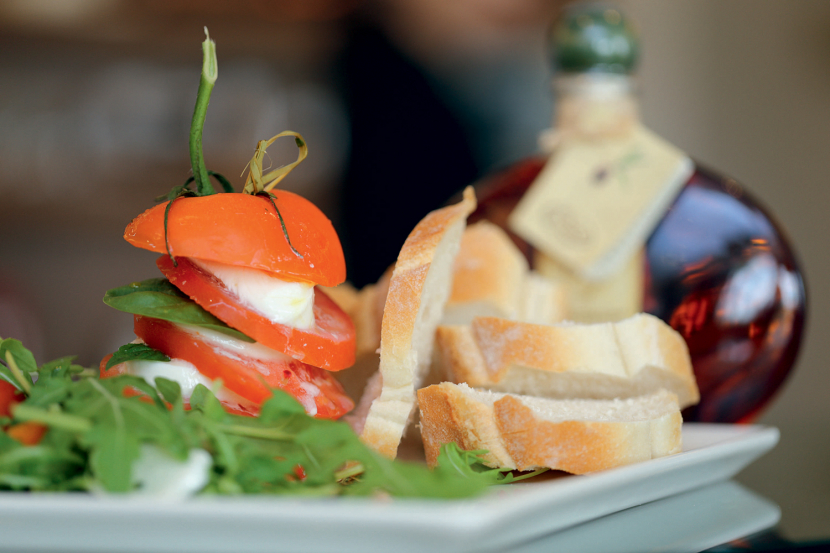 For arguably the best gelato in town, get yourself over to Vasa Vasa. The gelato is made with natural flavourings and not with powders like at other restaurants and is also frozen as slowly as possible to increase the flavour. The extensive range of ice cream flavours vary from rich and indulgent Nutella and chocolate to refreshing fruit sorbets and everything in between.
Al Muneera, Al Raha Beach (02 555 6484).
Be the first to get all the latest Abu Dhabi news, reviews and deals into your inbox by signing up to our free
newsletter
,
click here to sign up
.