Oh, glorious Coffee. We're not sure how we would get through mornings without it and we probably wouldn't have the energy to write this article without a good cup or two.

There are loads of different ways to enjoy it, from iced coffees and Spanish lattes to long blacks and the humble espresso.

Whatever way you like to have it, we're lucky to have so many great coffee shops in our backyard. Here's our pick of the very best of them...

% Arabica
You might see the percentage sign symbol and think this stylish chain is some sort of cult but it's actually a brilliant coffee spot. With locations on the Corniche at Al Jazira Tower and Al Bateen it's quickly become a favourite among caffeine fans in the capital. It's chic, bright white and has its own branded espresso machines and blends that you can take home with you. Plus with milk alternatives for those who don't do lactose, you can get the perfect cup of just about whatever you're after.
Al Jazira Tower, Corniche Road: Open Sun-Thu 6.30am-midnight; Fri-Sat 6.30am-1am; Al Bateen: Open Sun-Thu 7am-midnight, Fri-Sat 7am-1am (02 634 1333).

Blacksmith Coffee Company
It might be located at NYU Abu Dhabi but it's not just student and lecturers who love this place. The cool venue serves up a wide range of coffees brewed by various methods including Aeropress, V60 and Chemex. If none of that means anything to you then maybe it's time to catch up with the latest coffee apparatus before you visit and spend an hour staring at the menu? Or, play it safe, order an Americano and you're done.
Open Sun-Thu 8am-10pm, Fri 9am-8pm & Sat 9am-10pm. NYU Abu Dhabi, Saadiyat Island (02 6501881).

Coffee Architecture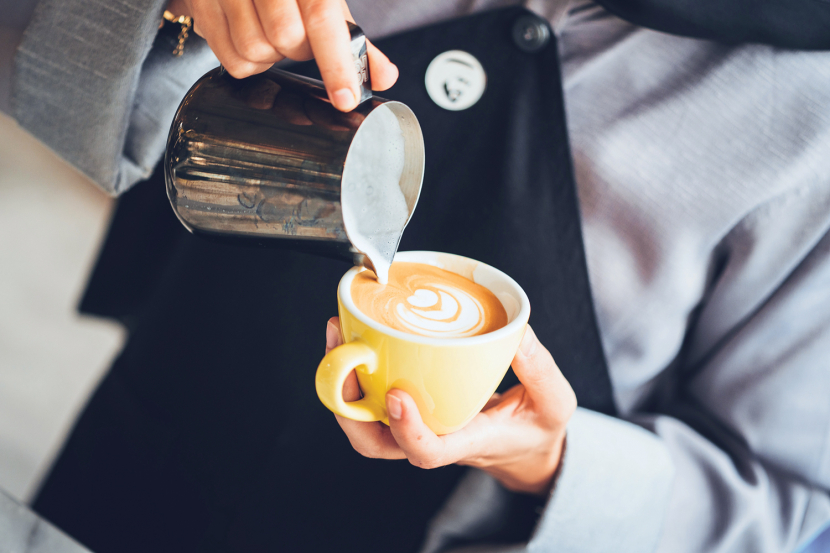 Putting the name to one side, this little gem on Reem Island knows how to make a great coffee. With an array of guest beans meaning you can try different things every time you visit, you'll be highly unlikely to tire of this place (especially not with a caffeine hit). It's not too tricky to find either thanks to signposts dotted around the island. It's understated yet hipster-cool and well worth seeking out, in our humble opinion.
Open daily 7am-10.30pm. Mangrove Place, Reem Island (02 554 4467).

Dose
This local chain is popular here in the capital as well as at its locations in Dubai, Ras Al Khaimah and Sharjah. Styled to look like a hipster-laboratory (no, really) you can get some great cups of coffee and some sugar-laden cold drinks loaded with Lotus biscuits and cereal, too. There are a lot of options (seriously, look at the menu) but all the classics are covered as well so you're in safe hands if a cornflake latte isn't you thing (we're not sure it's ours either).
Daily 7am-midnight. Delma Street, Al Wahda (02 441 9888).

District 10
This small venue isn't too far from our offices in Khalifa Park so naturally we've popped in to see what's on offer. It's laid-back, minimalist and therefore on-trend for a coffee spot and with preparation methods including the Aeropress, Chemex and cold brew (again, look them up!) you'll get your caffeine fix the way you like it. Parking can be tricky with so many offices around so if you're going with someone, maybe stay in the car and send them in, or fight for a space and walk round to chill inside.
Open Sun-Thu 7.30am-11pm, Fri-Sat 9.30am-11pm. Amec Building, twofour54, Khalifa Park area (02 444 1283).

Local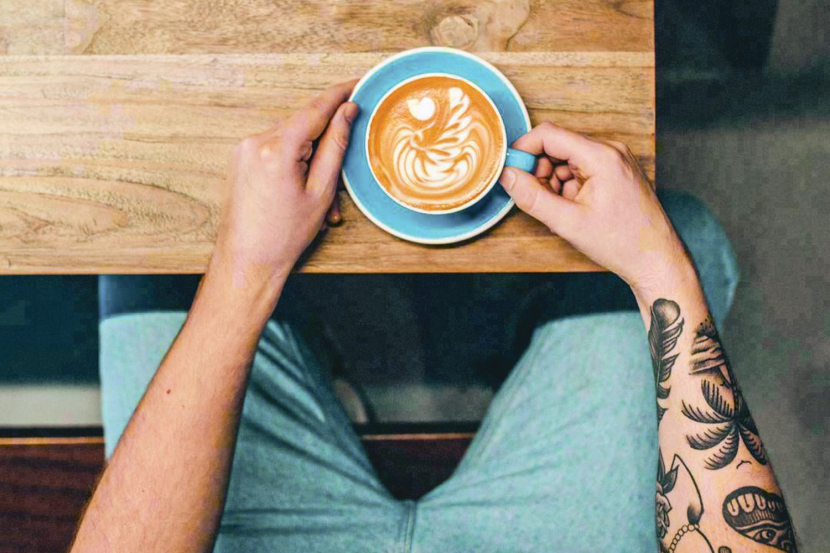 You'd be hard pushed to find a more hip place to grab a coffee in this country than Local. It's part barber shop, part coffee spot and part streetware store selling trainers and clothing. But it's the coffee we're interested in. With beans from Dubai's Seven Fortunes Coffee Roasters in every cup you can get a great coffee and try some locally roasted beans to see how they measure up against their international counterparts. The relaxed venue is a great spot to stop in for a cuppa, or a haircut, or pricey pair of collectable shoes, but it's the coffee that keeps us going back.
Open daily 7am-10pm. Al Zeina (02 555 3339).

Notes Café
Another venue close to Time Out Towers and we're glad to have it in such close proximity. Serving up some great coffee from classic Americanos and lattes to more adventurous brews including cold brew and Nitro coffee, all the bases are covered when it comes to the morning pick-me-ups. And with beans imported from experts around the world including Germany's Man vs Machine Coffee Roasters, you can try out some great variations in flavours, too.
Open Sun-Thu 1am-11pm, Fri-Sat 9am-11pm. Amec Building, twofour54, Khalifa Park area (050 904 4795).

Rain Café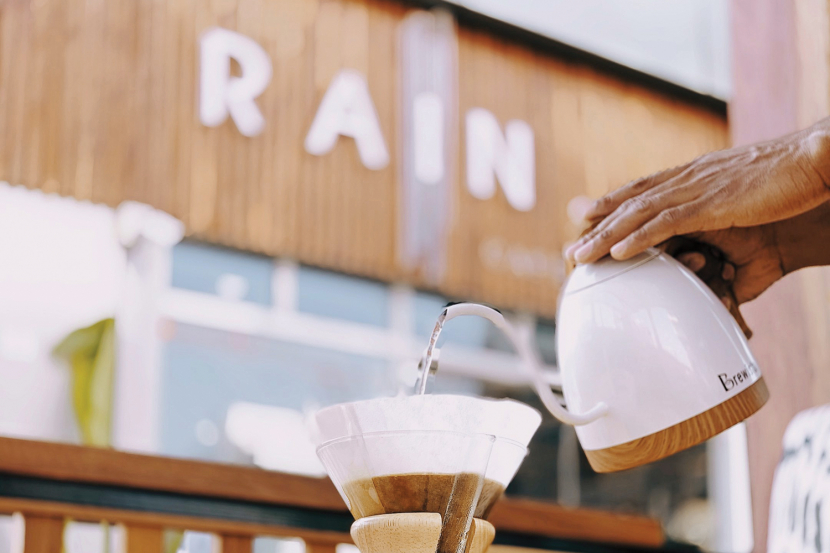 A truly good coffee shop is as rare as rain in the UAE and this cool hangout is a top spot for a hot cuppa. There are brightly coloured cold coffee drinks that make us shriek as traditionalists but with all the classics such as Americano, espressos and flat whites on offer we quickly calm down. There are a variety of brewing methods on offer, too, which appeals to our inner coffee connoisseur like V50, Chemex, Aeropress and Syphon, so whatever you're after they've got you covered.
Open Sun-Thu 7am-11pm, Fri-Sat 9am-11pm. Mohamed Bin Khalifa Street, Al Wahda (058 161 4461).

42 Coffee Roasters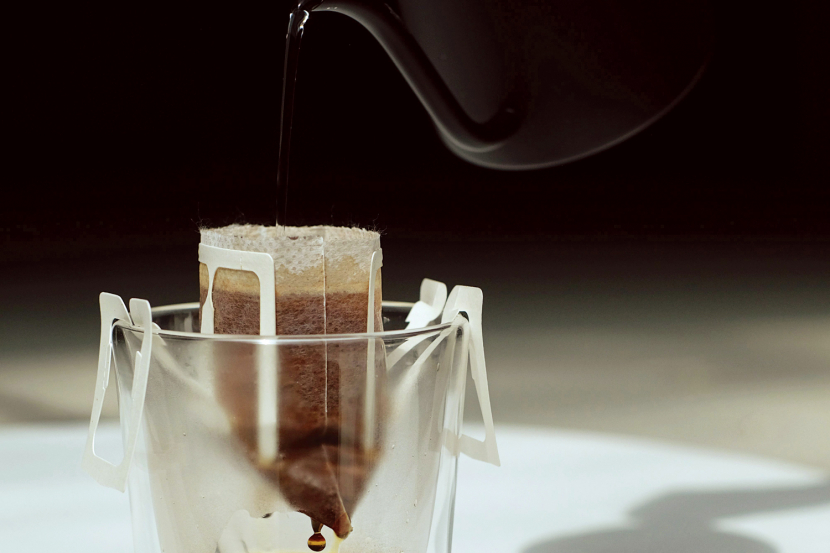 You would never, ever, find this place unless you were going out of your way to, or you're a regular at this side of Mina Zayed. 42 Coffee Roasters is so much of a hidden gem we don't really want to tell you about it because then it won't be our little secret any more. As the name suggests, this place roasts their own coffee. It's a small shop and the focus is on roasting beans, which you can also buy and take home. But if you're a true coffee lover you really need to know about it. You'll thank us later.
Open daily noon-9pm. Al Marabi' Street, Mina Zayed (050 531 6503).
Be the first to get all the latest Abu Dhabi news, reviews and deals into your inbox by signing up to our free
newsletter
,
click here to sign up
.