We all know breakfast is the most important meal of the day. So we think you never need an excuse to make it a bit of an occasion and head out to one of Abu Dhabi's many excellent cafés and restaurants for your morning feed.

After all, it always tastes better when someone else makes your eggs and brew, and we're hardly going to casually whip up a croissant Benedict or Middle Eastern breakfast spread in the comfort of our own ill-equipped kitchen. We're far too lazy for that to be honest, especially when we know that there are so many delicious breakfast plates out there just waiting to be tried.

So whether you're after a relaxed weekend feast or a nourishing boost before work, here are the best places to start your day.
Café 302
Decorated in a predictably stylish fashion, it's all about wooden furnishings, tempting food displays and minimal fuss at hipster-friendly Café 302. The cold brew comes in a glass milk bottle (of course) and while you could call the fancy presentation unnecessary, the hot and chilled caffeine-based beverages are all excellent. The food options include something for everyone, and there's even a special vegan menu with tofu benedict, warming oatmeal with soya milk and cranberries, blueberry rice pancakes and a long list of de-toxifying fresh juices to help you to start your day with a boost of vitamins.
Al Maha Arjaan by Rotana, Hamdan Street, Al Markaziyah (02 610 6666).

Circle Café
The all-you-can-eat breakfast deal at this casual café is legendary, and the place is always packed out at weekends. But there's no mystery about why it's so popular. For Dhs55 you'll get a mug of freshly brewed coffee plus as many items as you like from a long list of breakfast dishes. This includes healthy breakfast bowls with quinoa and falafel, beetroot hummus and avocado on toast, and sweet treats like French toast with caramelised bananas and granola with yoghurt and chocolate chips. Whether you want to refuel after a workout or recover from the night before, it really can't be beaten. It's valid from 8am until 5pm too, so you can feel free to have a very, very long lie-in.
Various locations, including Al Raha Gardens, Khalifa City A (80 024 7253).
Dahab Restaurant & Lounge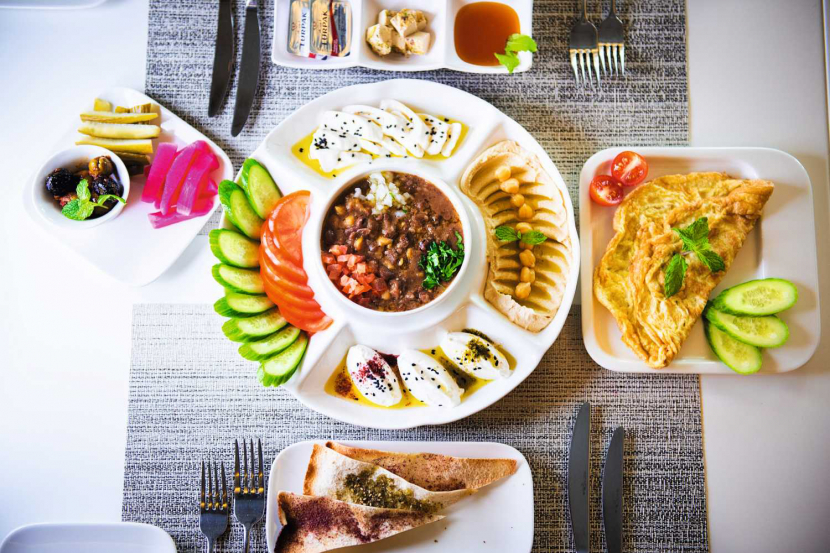 The Lebanese restaurant is now opening its doors at 9am from Sunday to Thursday and offering a spread of traditional breakfast dishes. The colourful display includes Middle Eastern breakfast staples like beans, hummus, jam, cheese, labneh, omlettes and vegetables. All this can be yours for Dhs55 per person, and as it's available until 11.30am you even have time for a lie in too.
Hilton Capital Grand Abu Dhabi, Sheikh Rashid Bin Saeed Al Maktoum Street Road (02 667 4446).
Egg Shack Cafe
It doesn't take a genius to work out that most of the dishes here are egg-based. We love the create-your-own option, which lets you choose whether you want your eggs fried, scrambled, poached, boiled or as an omelette, then from a selection of toppings including spinach, mushrooms and cheese, and sides like bacon, sausages and roast potatoes. The coddled eggs and pesto eggs Benedict are both also worth a try, and you can always work it all off with a stroll around the nearby Umm Al Emarat Park afterwards.
Sheikh Rashid Bin Saeed Street, Al Mushrif (02 666 4141).
Jones the Grocer
We couldn't possibly write a list of the best breakfast spots without including this popular Aussie café. It has branches throughout the city, from Al Muneera to Al Khalidiyah, and while it does many things well (the burgers and cheese and meat platters are just a few examples), it's particularly good at breakfast dishes. Whether you want a traditional full English, a croissant Benedict (yes, it's as good as it sounds) or shakshuka eggs, you'll find it all. There are loads of choices for vegetarians too, with mushrooms on toast, eggs and avocado, coconut-flour pancakes and 'bowls of glory' featuring creamy porridge, fruity acai or fresh fruit salad.
Various locations, including Al Muneera, Al Raha Beach (02 558 9808).
Market at EDITION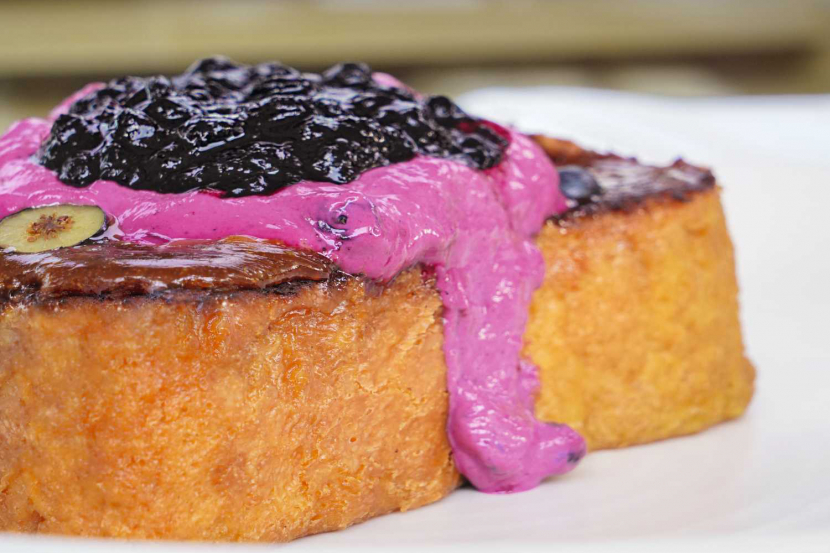 This is without a doubt one of the most exciting breakfast venues in the city. The healthy restaurant has put together a list of dishes the likes of which you'll find no-where else, and we love it a little bit more every time we visit. If you're a bit of a foodie (like us), you'll be thrilled to see that almost everything includes ingredients like buckwheat, flax seeds, chia seeds, turmeric yoghurt, blueberry labneh and other similarly exotic additions. Highlights include the cured salmon bagel with beetroot, sprouts, dill cream and garden greens, plus the rye, quinoa and chia seed porridge. But honestly, anything you choose will be fantastic, and you don't even have to feel guilty about it afterwards.
The Abu Dhabi EDITION, Al Bateen (02 208 0000).
Raw by Nolu's
Nestled next to Al Seef Mall and mere metres away from two gyms, the healthier branch of Nolu's has managed to bag a perfect location. While many might just call in for a post-workout smoothie to go, we like to take a seat in the cosy indoor area or on the sunny terrace, and start our day with some of the wholesome breakfast options. The edamame explosion toast is exceptionally tasty, and something a bit different to your usual eggs on toast. If you've never tried edamame hummus before, well be prepared to have your mind blown. It's joined by poached egg, sunflower seeds and tomatoes and layered on a very on-trend chia seed bagel.
Al Seef Village, Khalifa Park area (02 444 8080).
Sanderson's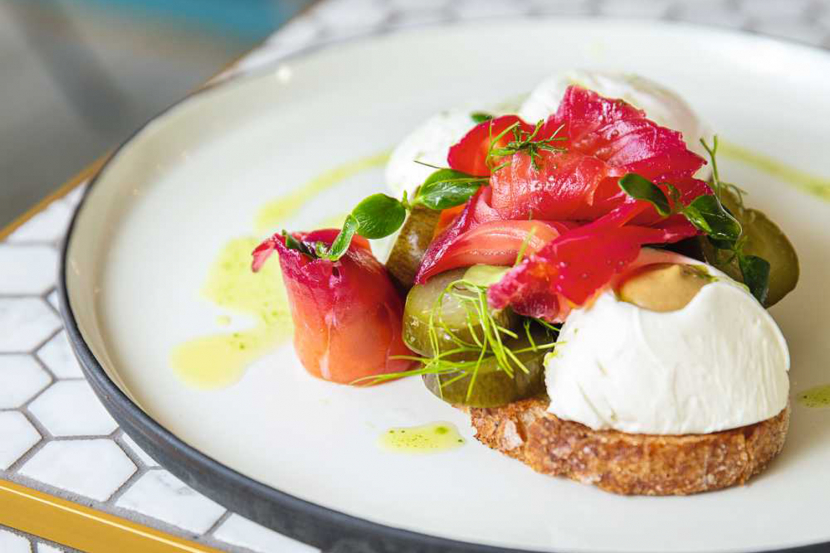 We're sure that many of you are big fans of eggs Benedict, but we bet you haven't seen the dish presented quite like the one at Sanderson's. The beef bacon benedict is made extra special by the addition of pea tendrils and a charcoal bun that is sure to rack up the likes on Instagram. However, if you fancy trying something totally different for brekkie, the poached eggs with cheesy moutabel, yoghurt, Turkish salad and grilled sourdough is a wonderful combination of fresh and tasty flavours. Or, if you're all about American-style, sweet breakfasts, you'll adore the brioche French toast with mixed-berry compote and strawberry cream. This pretty, garden-themed café has lots to offer.
The Walk at Al Seef Resort & Spa by Andalus, Khalifa Park asrea (02 222 1142).
Shay Makhboot
Tucked away next to a dry cleaners on Muroor Road, Shay Madhoot doesn't really look anything special from the outside. But those in the know flock here for some of the greatest Middle Eastern breakfasts and karak tea in the city. This petite café is only big enough to hold four tables, so count yourself lucky if you manage to get one of the much-sought-after spots. The sweet karak tea goes for Dhs5 a mug, and you'll definitely want more than one. Meanwhile, the shakshuka eggs is one of the most popular dishes, featuring eggs, feta cheese and juicy tomatoes flavoured delicately with spices and served in a huge metal pan with a basket of warm porotta bread. The Turkish eggs with labneh and chilli are also made with real skill, and the creamy yoghurt goes wonderfully with the chunky slices of bread that come with it.
Dihan Street, Al Muroor (02 621 7323).
Tashas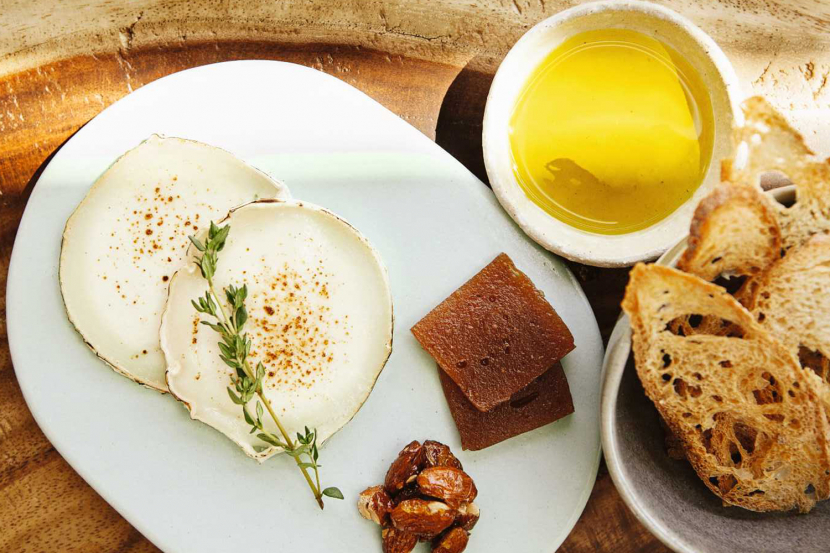 With a gorgeous spot at Al Bateen marina, there's often a bit of a wait for a table at this popular South African café. There's a no reservation policy, but your patience will certainly be rewarded with a long list of healthy and tasty breakfast dishes. We often go for the mariachi eggs to kick off our day with a bit of fire and colour. Scrambled eggs is mixed with chilli, avocado, parmesan, spring onions and tomatoes, and served with warm tortillas. There's also cooked breakfasts with bacon and sausages, omelettes, acai bowls and delightful brioche French toast. You'll want to return every weekend.
Al Marsa, Al Bateen (02 445 0890).

Tawa Bakery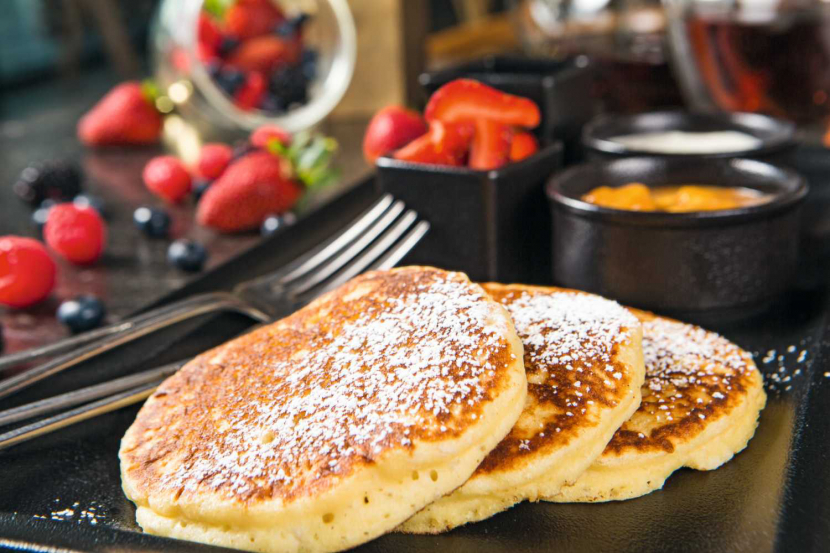 With a spot overlooking the beach at Al Muneera, this is a lovely place to start your day. The menu is all gluten-free, so it's perfect for those with dietary requirements, too. But even if you normally avoid gluten-free products for fear of them being simply just not quite as good as the 'real' thing, you will be surprised by how excellent all the dishes are, including the breads, pastries and cakes. The extensive list of breakfast options include cheese manakish, Mexican eggs, Belgian waffles, buttermilk pancakes and more, while the karak tea is excellent too.
Al Muneera, Al Raha Beach (02 556 6900).
The Beach House
This pretty spot is just steps from the white sands of Saadiyat Beach, and it's gone up even further in our estimations recently since it introduced a sustainable new menu using organic and locally produced ingredients. The latest breakfast dishes are based around a variety of superfoods including chia seeds, berries, kale and avocado, and you can enjoy them against one of the best views in the city. Make sure you keep your eyes
peeled for a passing pod of dolphins as you sip your morning coffee.
Park Hyatt Abu Dhabi Hotel and Villas, Saadiyat Island (02 407 1234).
The Scene by Simon Rimmer
You'll find this trendy British-style gastro pub buzzing with partygoers in the evening and packed with people enjoying a Saturday roast at the weekend, but it's also a top spot for a hearty breakfast. Dishes include pancakes with peanut butter and banana, eggs Benedict and even classics like beans on toast or cheese on toast (the posh version with marmite and caramelised onions), if for some reason you're missing your uni days
and fancy something simple after all those fancy brunches.
Yas Marina, Yas Island (02 565 1330).
The Third Place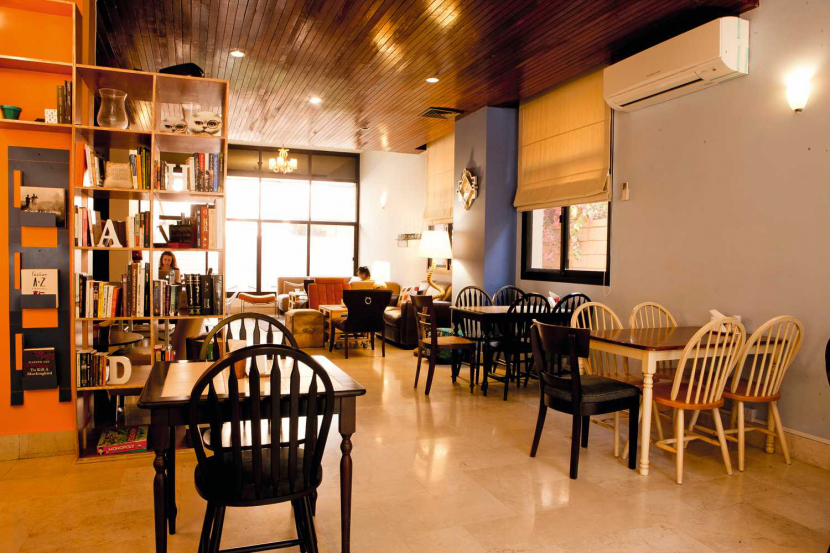 While this place is popular with those who are looking for a comfy corner to curl up in and get some work done (or to pose with a laptop and a skinny latté and pretend to be Carrie Bradshaw), it also offers some excellent dishes as well as a relaxed atmosphere. The coffee is strong and satisfying, and the breakfasts include homemade granola, a Middle Eastern spread with labneh, foul, falafel, halloumi and bread (our favourite) and omelettes served with sides of hash browns, toast and jam.
Corniche Road, Al Khalidiyah (02 681 1877).
Be the first to get all the latest Abu Dhabi news, reviews and deals into your inbox by signing up to our free
newsletter
,
click here to sign up
.