Abu Dhabi is home to countless fantastic, and often high-end, restaurants.

In fact, it's a safe bet that since you moved here, you've eaten better than you ever have done in your whole life. But sometimes enjoying yourself can come at quite a considerable cost.

Dining at famous restaurants like Zuma, Hakkasan, Le Petite Maison and the like doesn't come cheap, but before you commit yourself to a life at home eating baked beans on toast every night, make sure you check out this list of some of our favourite budget restaurants in the city.

Because it's actually quite easy to enjoy an amazing, high-quality meal without paying over the odds. And anyway, most of the time all we want is some excellent food in a place where it's quite acceptable to wear an old band t-shirt and trainers. Dressing up is so over-rated sometimes.

So whether you're after Arabic specialties, Chinese bites or Indian masterpieces, here are the best 'hidden gems' (pardon the cliché) in Abu Dhabi.

Just don't go around telling everyone. They're too good to share.

Al Saada Bakery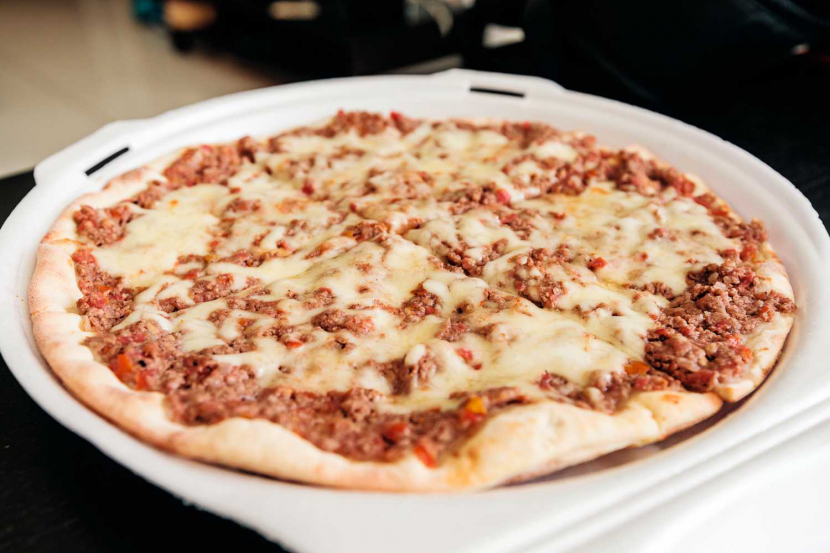 If you're new to the capital, you'll quickly come to learn that manakish is one of the most popular types of bread here in the Middle East. The flatbread is best served fresh from the oven and with all sorts of toppings including labneh, honey and zaatar. You can pick up a delicious manakish for only a couple of dirhams at dozens of places across the city, but our favourite place for a cheeky carb fix is Al Saada Bakery. With prices starting from Dhs4 for a regular with thyme, each baked masterpiece is an absolute delight. Whether you're going for spinach and cheese or chicken and meat, it's unquestionably worth every single calorie.
Near Dar Al Shifa Hospital, Al Dhafrah (02 641 2488).
Bonna Annee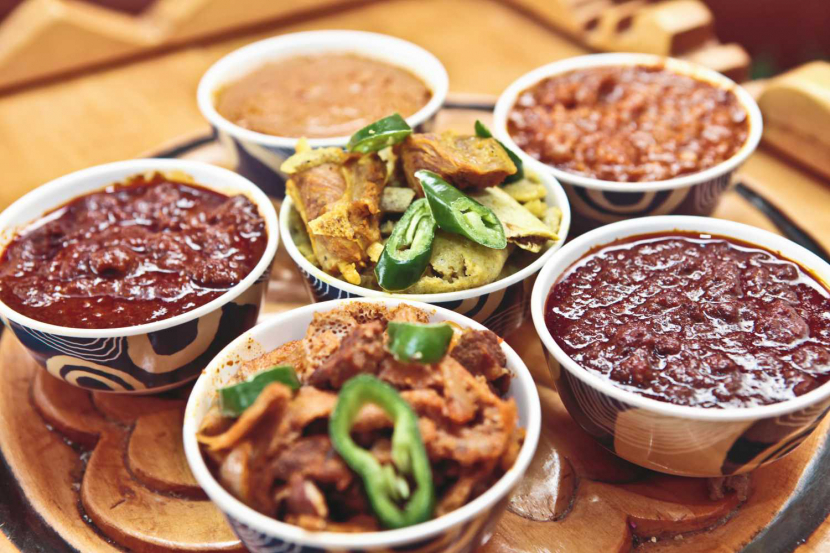 This unassuming Ethiopian eatery is a wonderful introduction to this very tasty cuisine. The portions are huge, with most dishes based around stews and curries served on top of injera, a traditional sourdough bread. Order a Bonna Annee special and you'll be treated to a sample of each house signature dish, or the staff will happily explain what everything is on the rest of the menu and help you decide what to go for. The gomen be sega is another winner, consisting of delicious beef cubes with sautéed collards, onions, garlic and ginger. You'll be coming back here time and time again, which is why it won our Best Budget Restaurant award in 2018.
Al Salam Street, Al Zahiya (02 491 2128).
Bu Tafish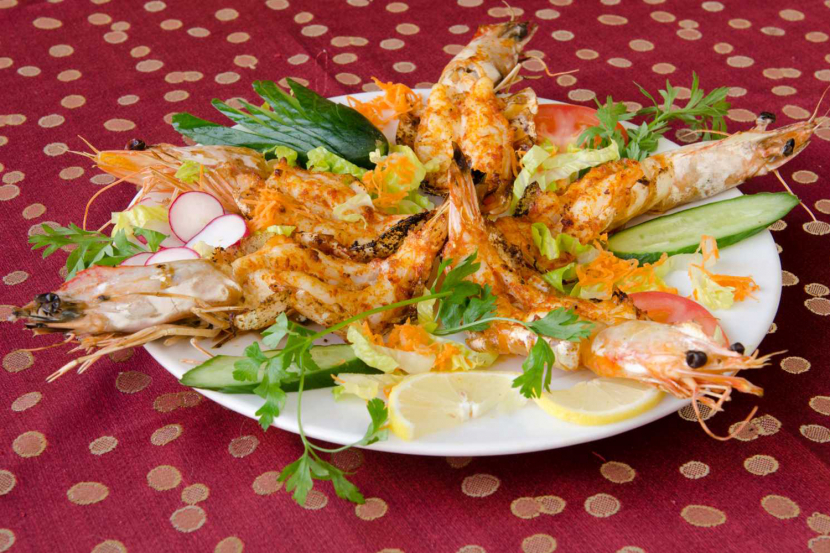 Established in 1968, this restaurant has to be one of the oldest in the city. It started life as a street food stall by the Corniche, ran by a Palestinian immigrant who got the nickname Bu Tafish from the late Sheikh Zayed. Now you'll find branches across the city. The no-frills dishes include the freshest fish you'll ever have tasted, and starting proceedings with the signature Bu Tafish soup is a must. Next we recommended the grilled open shrimps and seabass with singari seasoning, but there's also calamari, cold mezze and loads more to choose from. The dining room isn't trying to be anything fancy, but once you take a bit of the sensational fish, you'll see straight away while it's earnt such a legendary status. Seafood lovers will be here every week.
Various locations, including Al Marasy, Al Bateen (02 304 8114).
Burro Blanco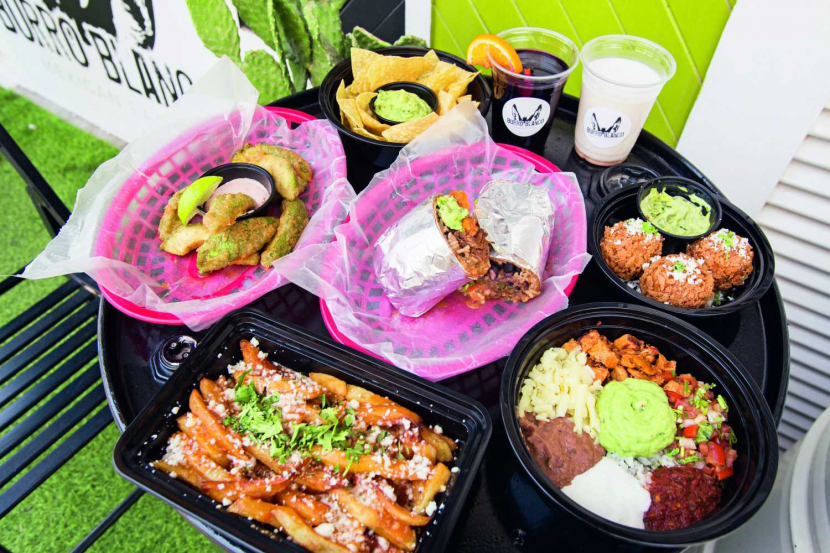 This casual Mexican doesn't rely on stylish décor or fancy gimmicks to attract its customers, not when it produces some of the finest burritos that the capital has to offer. You could be forgiven for walking past this Al Khalidiya outlet without realising it's there, but that's part of the charm. Our go-to order is a 12-inch pulled beef burrito with zesty black beans, coriander lime rice, medium hot salsa, guacamole and aged white cheddar, but whatever you go for, it will be brilliant. Plus, even though we know we've raved about them before, there are few things better in the world than the avocado fritas, featuring silky green fruit encased in a light batter and served with a variety of spicy salsa dips.
Zayed the First Street, Al Khalidiya (02 309 3911).
Circle Café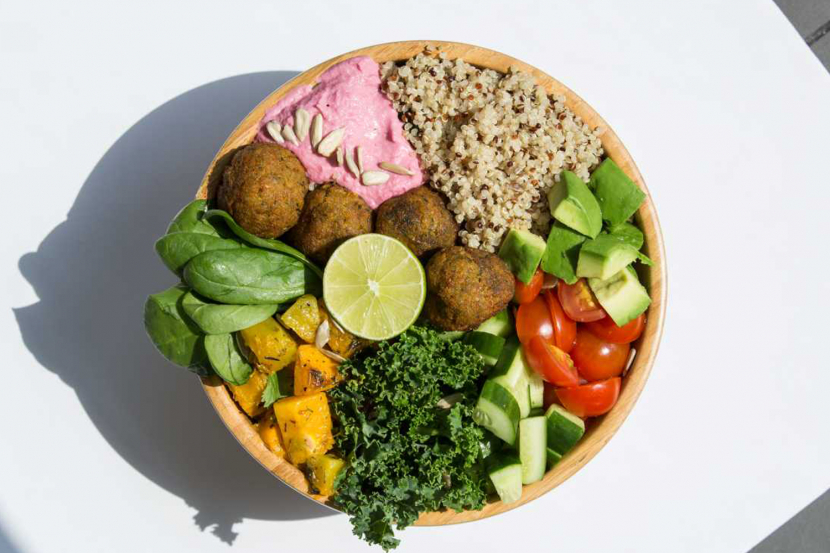 This casual joint has branches in Khalifa City and Saadiyat Island, so it's nicely spread out to cater to everyone in the city. Okay, if you're here for lunch or dinner it can cost a little more than most of the places on this list, but hear us out. Most come here for the all-you-can-eat breakfast deal, which offers countless tasty dishes to keep you going all day. For Dhs55 you'll get a mug of freshly brewed coffee plus dishes like pancakes, vegan scrambled tofu, shakshuka, full English breakfasts and more, and it's valid from 8am until 5pm (if you fancy having a very, very long lie-in). Throughout the rest of the week there's curries, sandwiches, powerbowls and more to enjoy, plus a very extensive vegan selection.
Various locations, including Al Raha Gardens, Khalifa City A (80 024 7253).
Dragon Bao Bao


If you've got a thing for Chinese food, then you absolutely need to try this little joint on Hamdan Street. It specialises in hand-pulled noodles, made by twisting, stretching and folding dough over and over until it can be pulled into strands. The braised beef and brown sauce variety are our clear favourites, but as the name suggest, the steamed bao bao buns are another fantastic highlight. Bag yourself a booth and enjoy a night of trying traditional and great-value dishes.
Hamdan Steet, Al Markaziyah (02 674 2235).
Drizzle
While some of the bigger burger brands will shamelessly charge what they like for a juicy burger and fries, this friendly fast-food joint offers all the same dishes for a fraction of the price. There are beef burgers loaded with toppings, crispy chicken sandwiches, dynamite shrimp and a variety of terribly decadent loaded fries. It's the very opposite of healthy and fresh, but when you're in the mood for a monstrous burger for less than Dhs30, there's no-where better. It tastes just as good, if not better, than its more fancy and Instagrammable competitors and you'll find Drizzle tucked away in Central Mall in Khalifa City, and by the marina in Al Bateen.
Various locations, including Central Mall, Khalifa City A (02 626 6665).
Egg Shack Café
Considering the complexity of some of the dishes, we still can't quite get our heads around how cheap the Egg Shack is. Eggs rule the roost here (obviously), and the create-your-own options are always fun. The coddled eggs and pesto eggs benedict are practically life changing, while the paratha roll with fried eggs and cheese is simple, but so very incredible. Plus, at Dhs12 a roll, you may as well order two, right?
Sheikh Rashid Bin Saeed Street, Al Mushrif (02 666 4141).
GuiltFree
This is one of our go-to choices whenever we're feeling too lazy to cook. Offering an online delivery service and a food truck that regularly appears at events around the capital, every dish is homemade, organic, responsibly source, and 100 percent vegan friendly. Offering everything from vegan sushi to pizzas to power bowls and nibbles like buffalo cauliflower, anything you choose will be wonderful. The pistachio pancakes are on another level of delicious, and now we've discovered its breakfast options, including acai bowls, avocado toast and Turkish bagels, we never want to go back to our usual bowl of porridge ever again. If you thought that vegan food was all over-priced and pretentious, it's time to think again.
www.guiltfree.ae.
Kura Kura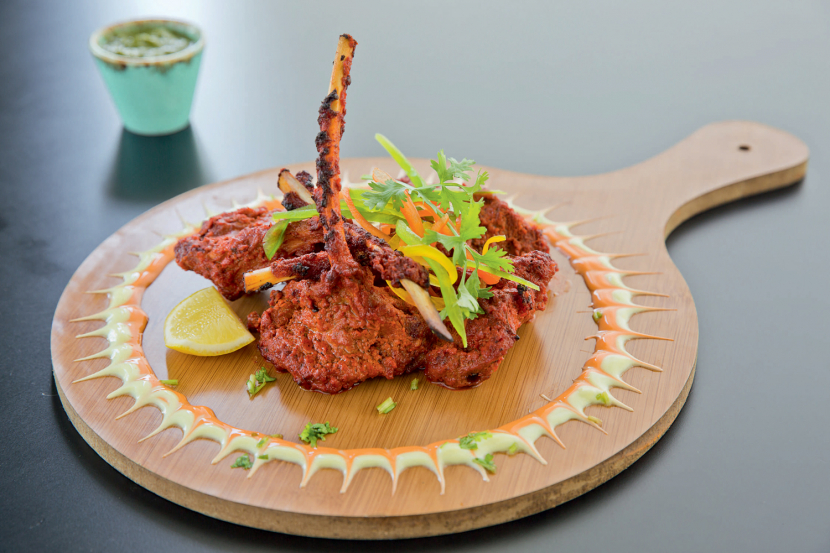 This casual Indian restaurant is still quite new to the city, but it's already got many fans. The small but stylish dining room gets packed out at lunch times, with people flocking to the venue to try the dishes that are at least as good as those served at the capital's many high-end Indian restaurants, but sold for about a third of the price. The chicken chettinad (a South Indian dish made with creamy yoghurt and fiery red chili) and dahl makhani are a must, while the signature biryani, served with a refreshing citrus sauce and loads of lovely spices and vegetables, is one of the best versions of the traditional staple we've ever tasted. Also don't you dare leave without trying the avocado lassi, it's the stuff that dreams are made of.
Capital Tower, Al Khaleej Al Arabi Steet (02 443 3733).
Mosaic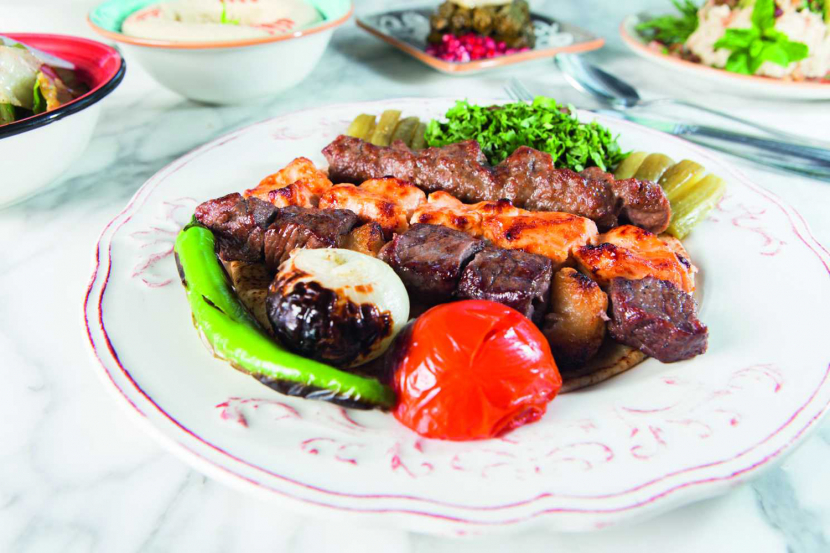 If you're looking for authentic Lebanese food, this is the spot you've been searching for. The understated venue in the Embassies District is quaint and decked out with pretty decorations, while the staff are super friendly and eager to provide you with a tablet showing images of all the different dishes on offer. The classics like kibbeh, fattoush and hummus are all totally superb, and the freshly made manakish comes with every topping you can imagine. If you want food that takes you back to your long weekend in Beirut, try Mosaic.
Guardian Towers, Embassies District (02 622 0909).
Noodle Bowl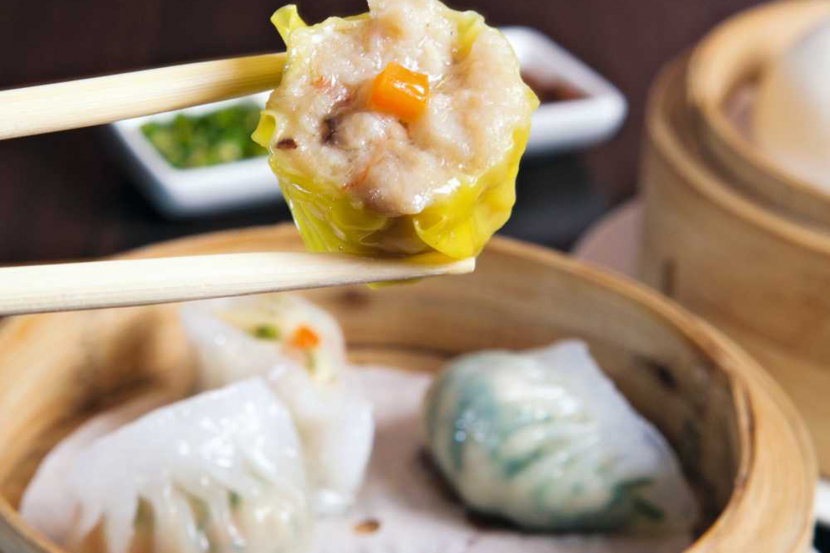 You'll find great restaurants hidden in every corner of Abu Dhabi, but few locations are quite as unusual as that of Noodle Bowl at the Bowling Centre at Zayed Sports City. Sitting directly above the lanes, the menu is huge, with loads of steamed dim sum, noodles and more. But be warned, the portions are huge, with the laksa lemak soup coming in a bowl so big that it could easily be shared between four. The fried turnip with egg is a fun alternative to your usual spring rolls, and the Indonesian nasi goreng is one of the best-selling dishes. It's all a bit greasy, but sometimes that's a very good thing.
Zayed Sports City, Al Madina Al Riyadiya (02 447 2405).
Pizza di Rocco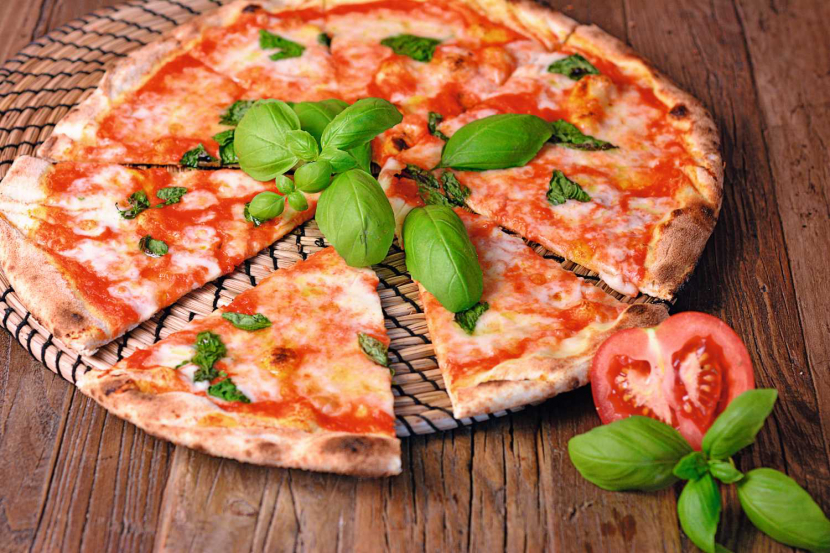 While many of the more famous pizza outlets can charge what they like to their band of loyal (and frankly deluded) followers, this place offers the best value pizzas in the city without having to cut corners when it comes to quality ingredients. The starters and salads are definitely worth your time if you're looking for a light lunch or something to start off with, but obviously it's the pizzas that will really leave you satisfied.
Al Salam Street, Al Dhafrah (02 885 3222).
SeaShell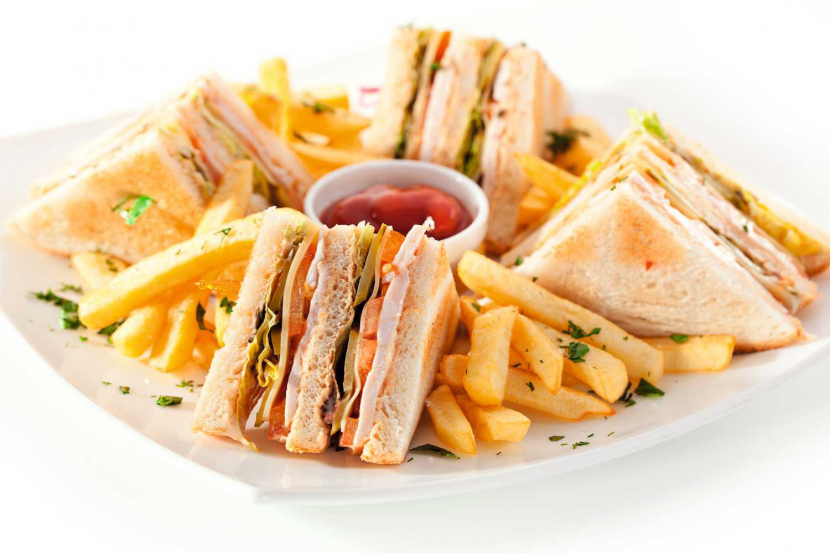 This casual place is a bit of a juxtaposition. On the one hand it sells a huge range of fresh and healthy juices, made with every possible type of fruit and vegetable you can imagine, including beetroot, spinach, kiwi, avocado and everything in between. They blend each drink fresh to order, so you know it hasn't been sitting there for days, and prices start from about Dhs5 for a small glass. Plus, if you don't see a combination on the menu that you like, they'll invent one for you. But on the other hand, the rest of the menu is dedicated to buckets of fried chicken, huge cheeseburgers, hotdogs, wraps, grills and more. So whether you're there for a detox or cheat-day treat, SeaShell will sort you out. Be warned, plans to drop by for just a carrot juice rarely go to plan.
Various locations, including Khalifa City A (02 550 8077).
Shay Madhboot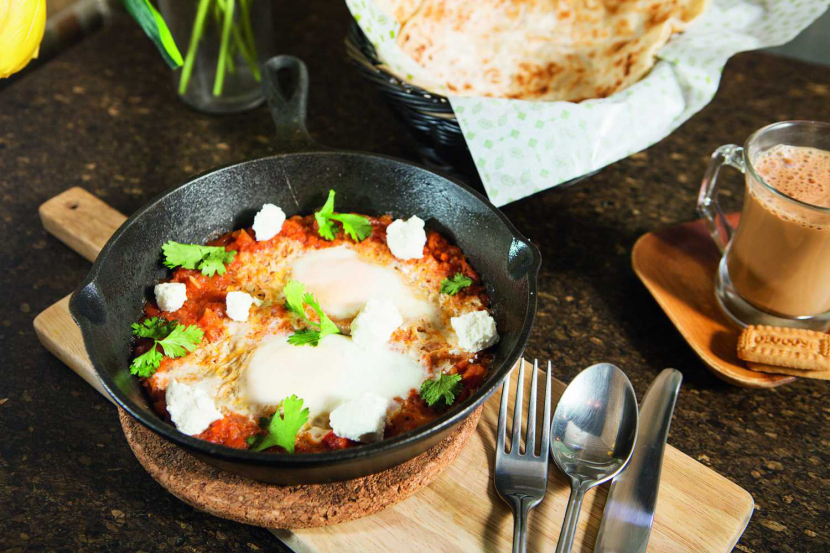 This petite and very popular café is only big enough to hold four tables, so count yourself lucky if you manage to get one of the much-sought-after spots. Takeaway orders are dished out efficiently too, and sweet karak tea (going for Dhs5 a mug) and shakshouka eggs are the big sellers. The traditional Middle Eastern breakfast dish is utterly wonderful, flavoured delicately with spices and served in a huge metal pan. The Turkish eggs with labneh and chilli is the perfect pairing to the tomato-based plate, and you'll be raving to your friends about how good it is for weeks and weeks after. It totally deserves its legendary reputation, and whether you're visiting or a long-term resident, make sure you check it out for a lazy weekend breakfast.
Dihan Street, Al Muroor (02 621 7323).
Be the first to get all the latest Abu Dhabi news, reviews and deals into your inbox by signing up to our free
newsletter
,
click here to sign up
.