Abu Dhabi Showdown Week is shaping up to be something pretty special.
By now you're probably aware of the massive UFC event and two huge concerts by Red Hot Chili Peppers and J Balvin taking place at the all-new purpuse-built arena on Yas Island.
You may have even read about the happy hours and parties taking place across the city and the bunch of fitness events you can sign up for and watch.
But there's also loads more going on across the capital and we're particularly excited for the Knockout Burgers part of Showdown Week.
We've teamed up with the organisers and more than 35 bars, pubs, cafes and restaurants across the city to bring you some incredible burger deals.
Here are six brilliant burgers you can bite into for Dhs60 or less!
Angar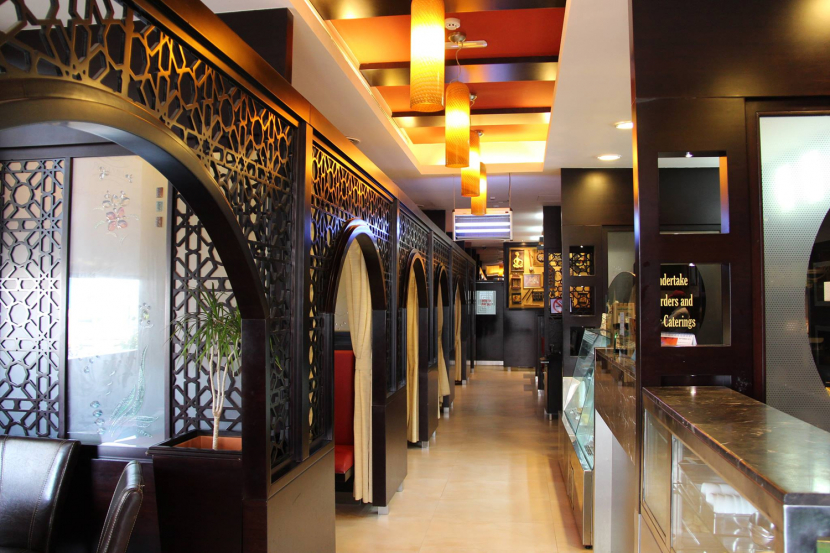 If Indian food is your favourite, then you need to try one of these awesome spicy burgers. The Punjabi Burger includes chunks of chicken tikka, house-pickled carrots and cucumber and cumin raita on a saffron bun. Or, if you want a vegetarian option, the Mumbai Pao features beetroot, chickpeas, red beans, quinoa and grilled paneer, all served on a spinach pao. Both come with a side of vegetable pakora or poppadums and Indian hops to wash it down with. This is the kind of fusion food we like.
Dhs60. Yas Hotel Abu Dhabi, Yas Island (02 656 0600).
Appaloosa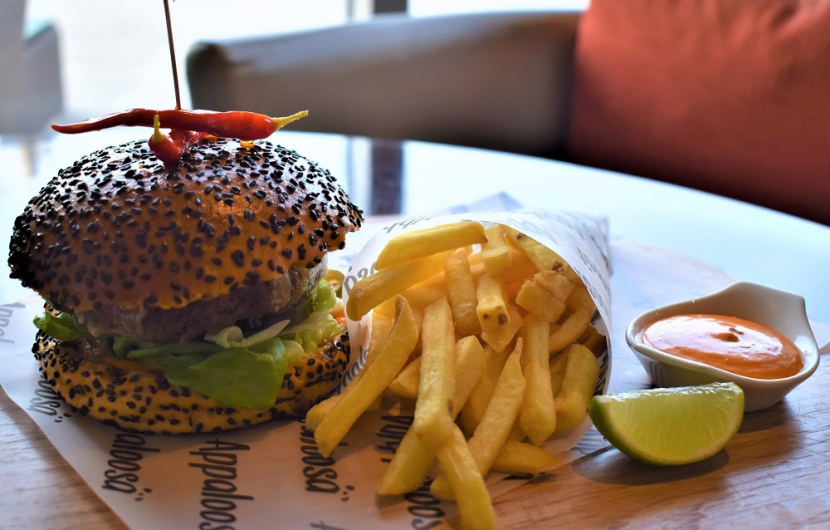 The Burj Khalifa burger is possibly one of the most outrageous things we've ever seen. But we'll tell you more about that later. If you want something with a little more kick and less height, then you can always go for the Explosive RDX burger with pepper spread, lemon aioli, a paprika bun and lettuce.
Dhs60 (Explosive RDX), Dhs129 (Burj Khalifa). Marriott Hotel Al Forsan, Khalifa City A (02 201 4131).
Cafe 302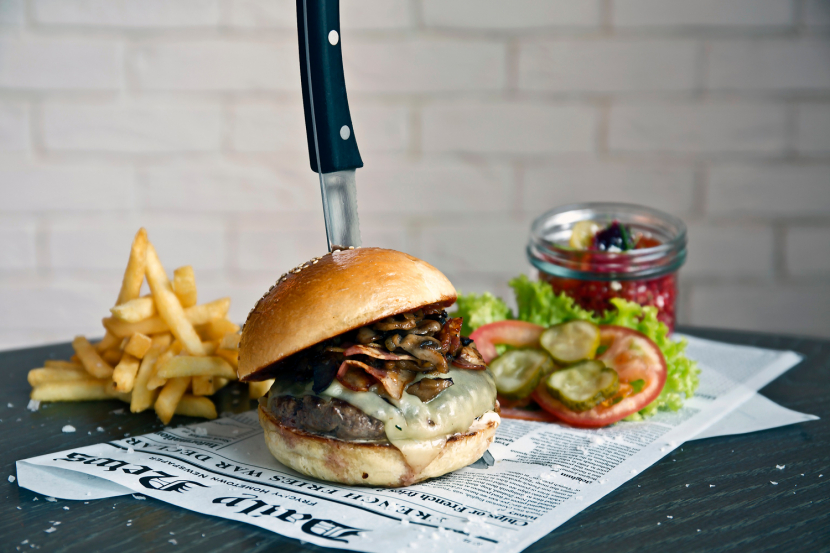 This hipster and wholesome café is offering brilliant deals on burgers for vegetarians, vegans and, of course, meat lovers. Each one comes with fries, a drink and a side of deli salad, and the choices include the signature Café Burger (with lots of melted cheese), buttermilk-fried chicken with avocado and turkey and the vegan-friendly red lentil and cauliflower burger.
Dhs70 (meat burger combo), Dhs50 (vegetarian combo). Al Maha Arjaan by Rotana, Fatima Bint Mubarak Street (02 610 6666).
PJ O'Reilly's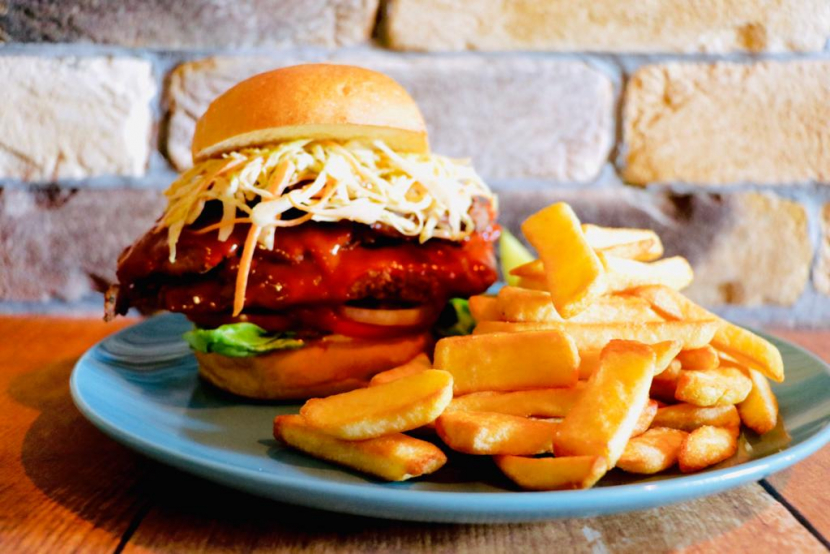 The current Time Out Abu Dhabi Pub of the Year is offering a choice of two burgers, neither of which are for the faint-hearted. The TNT burger packs an explosive punch, as you might imagine, with hot sauce drizzled over a spicy buffalo chicken burger. If that's too tame for you, try tackling the JawBreaker, which has a stack of three patties alongside the usual salad, onions, cheese and other accompaniments. Time to open wide.
Dhs59 or Dhs109. Le Royal Méridien Abu Dhabi, Sheikh Khalifa Street (056 404 4781).
The Tavern

The friendly British-style pub has created a super burger called The Thrill Grill. It includes your choice of either Angus beef or breaded chicken, topped with melted cheese, lettuce, tomatoes, onion, cucumber pickles and beef bacon. You can get all this plus a pint of hops for a special price during Showdown Week.
Dhs60. Sheraton Abu Dhabi Hotel & Resort, Corniche Road East (02 677 3333).
Up and Below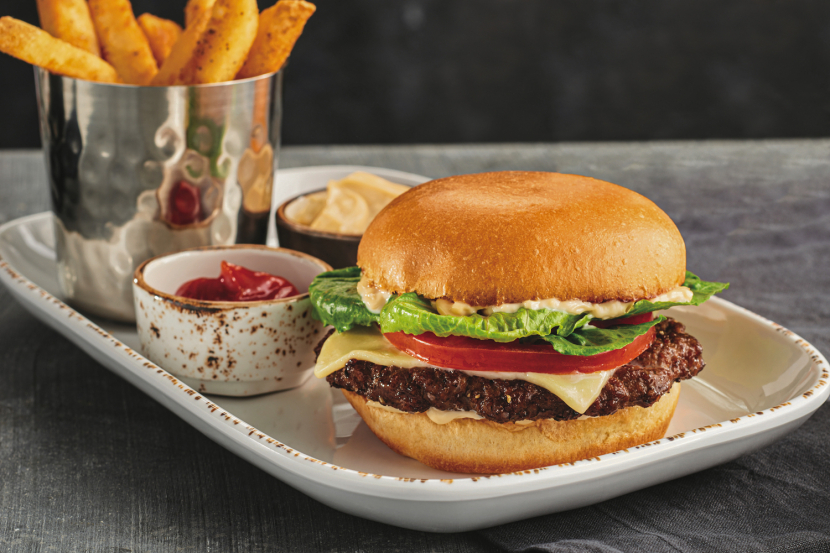 Like casual eatery Fifth Street Café, this rooftop bar at the Courtyard by Marriott Hotel at the World Trade Centre Abu Dhabi is offering a free glass of hops whenever you treat yourself to its signature Courtyard Burger, only this time there are views.
Dhs60. Courtyard by Marriott World Trade Center Abu Dhabi, Al Markaziyah (02 698 2222).
Be the first to get all the latest Abu Dhabi news, reviews and deals into your inbox by signing up to our free
newsletter
,
click here to sign up
.