Get your chopsticks ready and prepare for a feast.
Japanese food is popular in the capital and it's easy to see why with so many great dishes and restaurants dotted around the city.

If you love sushi, bento boxes, sushimi and the rest, then here are ten great Japanese restaurants to try from the Time Out Abu Dhabi Restaurant Awards 2018.
Winner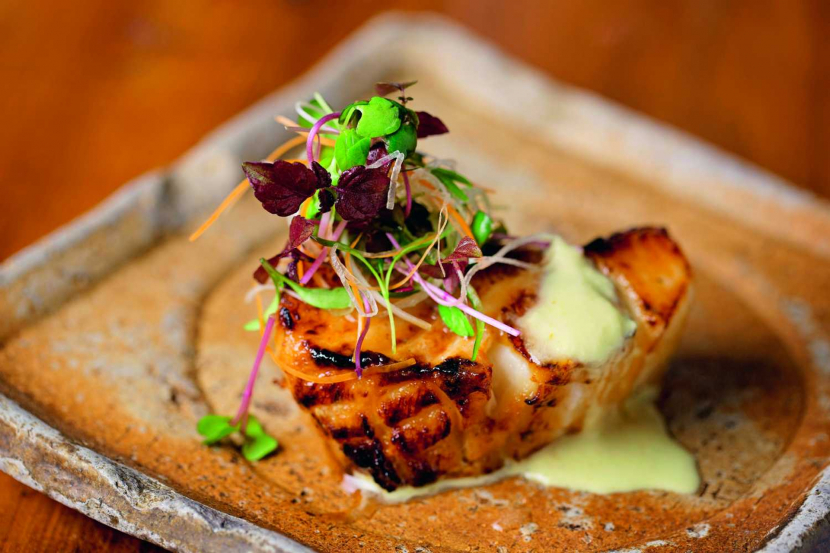 If we've said it once, we'll probably say it several times again – Zuma is one of the greatest things to have ever come into our lives. Our reigning Best Japanese, Best Fine Dining Brunch winner and overall Restaurant of the Year has put each and every of its rivals in the shade to win that gong again, continually dazzling us with Japanese cuisine at its absolute finest. If Michelin stars come to the UAE, Zuma will be first in the queue. When it opened it lifted the dining scene in Abu Dhabi to new levels and inspired other venues to raise their game in order to compete with the new standard bearer. By night, it's a sleek, stylish venue, with excellent service and near-flawless cooking, and, happily, it's the same by day. During daylight hours you can enjoy being bathed in natural light by the huge window, which overlooks the waters outside. The small plates like the edamame, soup, sashimi and tempura shrimp are all fantastic. The black cod is famous for very good reason, while the grilled tiger prawn with yuzu pepper also remains one of our firm favourites.
Al Maryah Island (02 401 5900).
Highly commended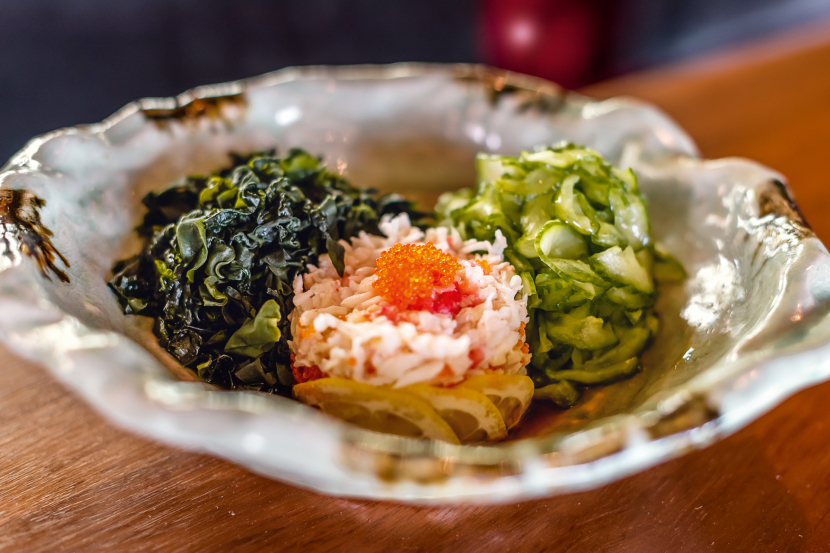 99 Sushi Bar & Restaurant
Home of arguably the city's poshest ladies' night, this Spanish import is rightly acclaimed for its bar and creative mixology. The dining room, all gold and black, is as glamorous as they get, but the atmosphere is anything but stiff and formal when you're inside. When it comes to that most popular of Japanese small bites, 99 Sushi is right up there with the best of them. We seriously can't get enough of the toro nigiri or temptsuyu maki, while the gyoza are like a warm hug from a loved one. Here you'll find dishes which are like nothing you've ever experienced before. The Japanese 'pizza' of tuna on a corn tortilla with anchovy mayo is sublime and the fatty tuna and smoked beef bacon 'taco' is just as good. Each plate of sushi is expertly prepared and offers loads of flavour and complementing textures. It's all served with a sense of theatre, plate by beautiful plate, by the brilliant staff. The Friday brunch is the perfect opportunity to sample a selection of the best dishes, and the terrace offers amazing views of the sunset over Al Maryah Island.
The Galleria, Al Maryah Island (02 672 3333).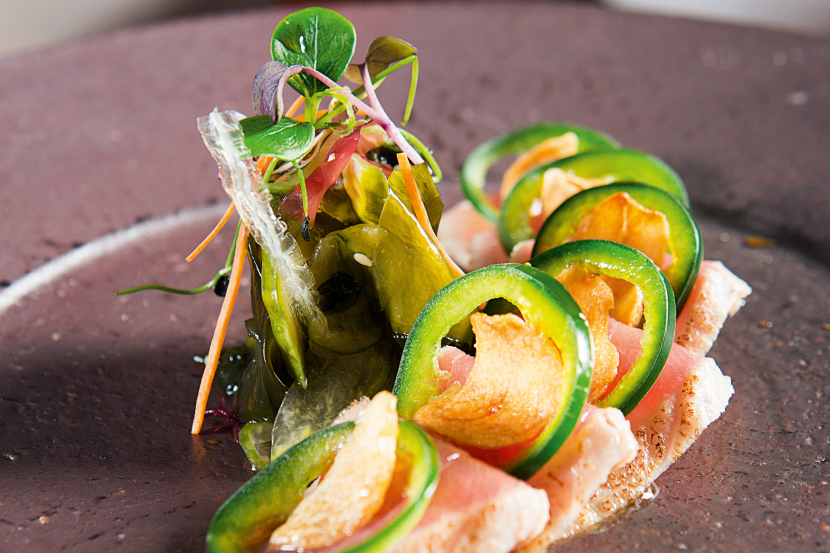 Koi Abu Dhabi
If Zuma weren't its competition, KOI would probably win our Japanese Restaurant of the Year more often than not. Simple, precise and almost perfect, this Saadiyat Island eatery is a delightful place to spend a night out. The style continues in the kitchen, with lovingly created plates (including a perfect beef tataki) making KOI a very close contender for the top spot in this category. A trendy celeb favourite from Los Angeles, it has the ambience of a nightclub with the superb food and waiting staff of a five-star restaurant. Its dedicated sushi bar, lounge and terrace will easily impress you long before your food even arrives. The high ceilings, chandeliers, bamboo and dimly-lit tables set a distinctly chilled out mood, and its thumping playlist sets the rhythm. Everything and everybody at Koi seems to move in cadence with the music. The lounge, kitchen and waiting staff barely miss a beat. The Koi experience is a guarantee of exceptional food, faultless service and sophisticated atmosphere.
The Collection, The St. Regis Saadiyat Island Resort (02 678 3334).
Shortlisted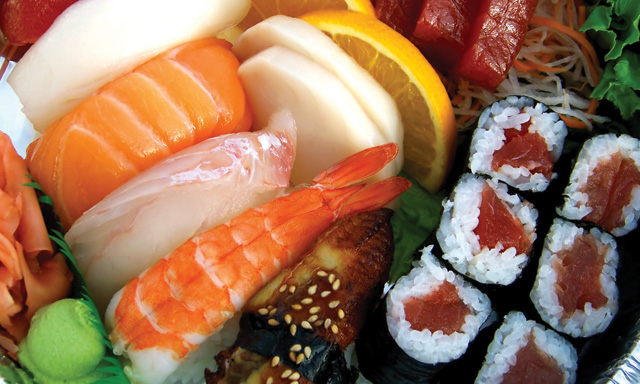 Benihana
Those of you with kids will know it can be hard to find the right balance between family-friendly and fine food. Benihana manages to pull it off with aplomb, and while the chefs' tableside routine will keep the kids entertained, the quality of the teppenyaki here is enough to make even the most gimmick-hating diner smiling.
Beach Rotana Abu Dhabi, Al Zahiyah (02 697 9011).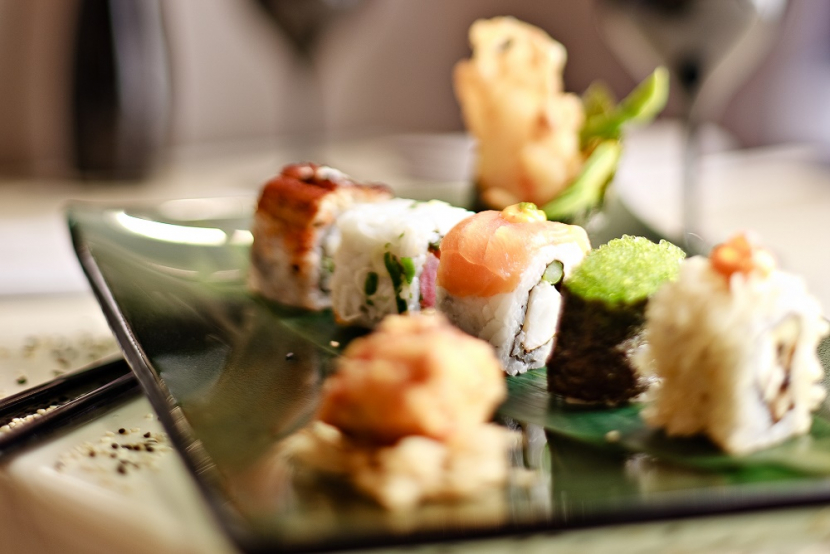 Cafe Sushi
The Fairmont's signature sushi spot has that most ultra-modern of aesthetics. The sushi is, of course, the main event here and all of the tasty mouthfuls we've tried have been bang on. The shabu-shabu, or Japanese hotpot is made for two hungry (and ultimately happy) diners.
Fairmont Bab Al Bahr, Abu Dhabi, Khor Al Maqta (02 654 3238).
Kaizen
Kaizen walked away with a Highly Commended plaque in 2017 and in 2018 kept to what it does best – traditional Japanese dishes created with a bit of theatre. The tempura options (especially the prawn) are one of the main things we can't fault, neither can we knock the beef tenderloin – or the experience as a whole. Newly renamed Tokyo Grill, we hope the good stuff continues into 2019.
Venetian Village, The Ritz-Carlton Abu Dhabi, Grand Canal, Khor Al Maqta (02 404 1921).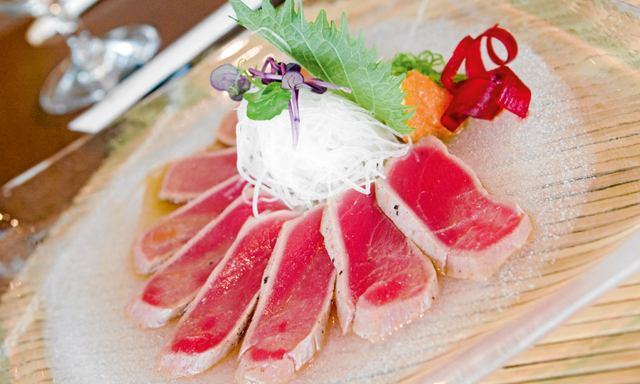 Kazu
Perched above the world-famous Yas Marina Circuit, Kazu certainly is difficult to beat when it comes to its location. We might have had a mixed bag on our last visit (the soft shell crab tempura and chicken skewers saving the day) but we know they're on to something good here.
Yas Hotel Abu Dhabi, Yas Island (02 656 0000).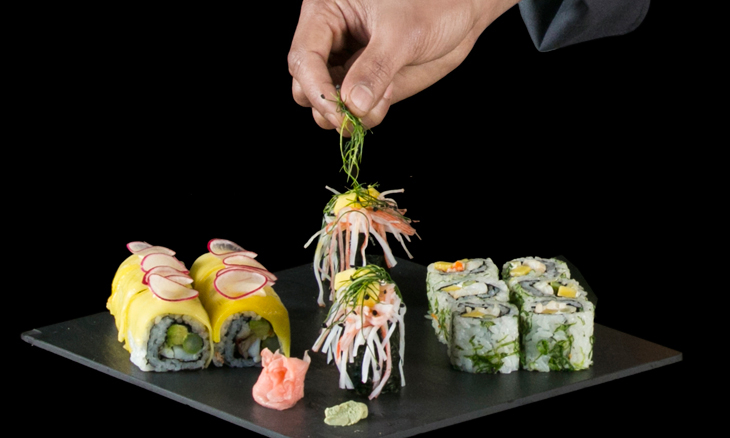 Sushisan
With its staff offering one of the warmest welcomes in the city and a menu of tasty morsels of Japanese cuisine created with care and precision there's lots to like about this Holiday Inn eatery.
Holiday Inn Abu Dhabi, Dhafeer Street (02 418 2566).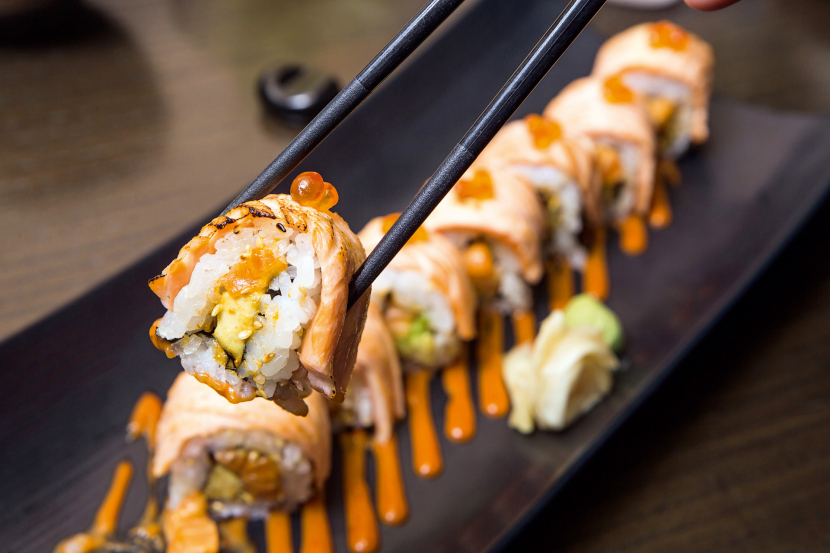 Toki
The first thing you notice when you sit down at this charming restaurant is that the menu is mind-bogglingly vast. Never fear, though, as the helpful staff are more than happy to point you in the right direction. Sushi is arguably king at Toki but the generously-filled gyoza are winners, too.
Hilton Abu Dhabi, Al Khubeirah (02 681 4951).
Tori No Su
We always enjoy popping in to this haunt, especially when it has some seasonal specials on the menu (we're still dreaming about last year's hotpots). However, the inventiveness shown in those one-offs is faithfully repeated in its regular à la carte offerings where traditional skills meet contemporary flavours.
Jumeirah at Etihad Towers, Corniche Road West (02 811 5666).
Be the first to get all the latest Abu Dhabi news, reviews and deals into your inbox by signing up to our free
newsletter
,
click here to sign up
.