It's really quite handy that so many of the Abu Dhabi's top eateries are located just a few metres from each other.

So whether you're looking to impress some visitors, get in the good books by organising the perfect romantic date or catch up with friends over some truly excellent food, all you need to do is head over to Al Maryah Island.

With everything from cheesy fajitas to fresh sushi, and fine dining-style French cuisine to Peruvian bites, it's one of the best spots in the city for any foodie.

Plus, with views over the waters of the Gulf and the city skyline, the setting is almost as spectacular as the dishes. So, without further ado, check out our guide to the best Al Maryah Island cafés and restaurants.

We guarantee you'll have booked a taxi over there before you reach the end.
99 Sushi Bar & Restaurant
This Japanese restaurant originated in Spain, and the super-stylish outlet adds an extra touch of glamour to the already-glistening Al Maryah Island dining scene. From the atmospheric bar area as you enter to the immaculate plates of impossibly fresh sushi, it oozes class from every corner. Even the sensor-controlled bathroom doors are we way more entertaining than they should be. You can easily spend a whole Friday afternoon working through the 11-course brunch, where the intriguing Japanese-style tuna pizza is the clear highlight.
Open daily noon-3.30pm; Sun-Wed 7pm-11.30pm; Thu-Fri 7pm-12.30pm. Bar open Sat-Wed noon-1am; Thu-Fri noon-2am. The Galleria, Al Maryah Island (02 672 3333).
Bentley Kitchen
This cool restaurant serves up a creative take on European dining. Inspired by French cuisine and other dishes from around the world, the light bites include Cajun salmon sliders, chicken bao buns and lobster tacos. These plates are ideal for sharing with friends out on the terrace, where you can also enjoy a discounted happy hour drink from 4.30pm to 7pm. As with the neighbouring restaurants 99 Sushi Bar & Restaurant and Cafe Milano, the outdoor area provides the perfect position for Al Maryah Island sunset viewing. Which out of all the sensational sunset scenes in Abu Dhabi, has to be one of our favourites.
Open daily noon-1.30am. The Galleria, Al Maryah Island (02 626 2131).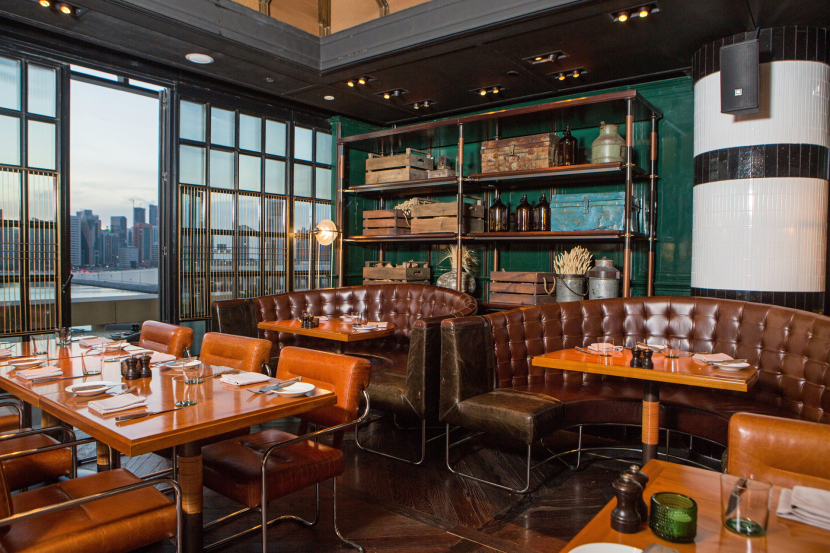 Butcher & Still
Prohibition-themed steakhouse Butcher & Still is the very definition of the word cool. The 1930s theme is carried out to brilliant effect, making it glamourous, sophisticated and very hipster-friendly all at the same time. The food is incredible, too, and it's always a good sign when the side dishes such as the potato gratin, cheesy roast cauliflower and creamy spinach are just as fantastic as the cuts of meat. The staff all look extremely dapper, but they're also exceptionally helpful and eager to see to your every request.
Open daily 6pm-midnight. Bar open 4pm-2am. Four Seasons Abu Dhabi, Al Maryah Island (02 333 2444).

Cafe Milano
There's plenty to persuade you to pay this Italian restaurant a visit. Pizza fans won't be able to hold back when they taste how delicious these authentic creations are, and the very cheesy Santa Babiglia variation is particularly unmissable. Meanwhile, the aperitivo offering is a magnificent sight, featuring mini Italian bites such as pizza, lasagne, olives, salads and more. And if you're after a sophisticated yet relaxing Saturday brunch, you can't do much better than this friendly eatery's offering that focuses on a different region of Italy every week. The friendly and accommodating staff have a knack for making you feel right at home, too.
Open Sun-Thu noon-5.30pm; Sat-Wed 6pm-11.30pm; Thu-Fri 6pm-12.30pm. Fri-Sat brunch noon-4pm. Four Seasons Abu Dhabi, Al Maryah Island (02 333 2630).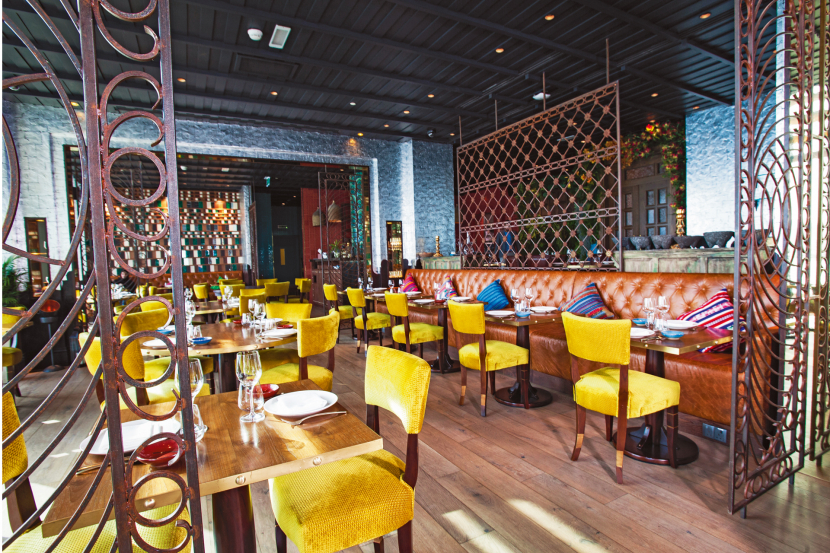 COYA
This vibrant Peruvian restaurant is one of the most lively eateries in the city, and it's home to a super bar area, lovely terrace and fun and funky dining room. The food is absolutely excellent and full of colour and flavours that make the palate ping. The guacamole is a total delight, and the beef and chicken anticuchos, which come on a mini smoking grill, are delicious. The sushi and sashimi are also fresh, creatively presented and totally Instagramable. When it comes to main courses, it can be very difficult to choose. The Chilean sea bass cazuela is one of the signature dishes that will never disappoint, while ending your night with a bowl of comforting quinoa con leche pudding and a strong coffee is always a good idea. You can dance off at least some of the calories to the live band in the bar area afterwards.
Open Sun-Thu and Sat 12.30pm-5.30pm; Sun-Mon, Wed, Sat 7pm-midnight; Tue, Thu-Fri 7pm-12.30am. Fri brunch 12.30pm-4pm. Lounge open daily 12.30pm-1.15am. The Galleria, Al Maryah Island (02 306 7000).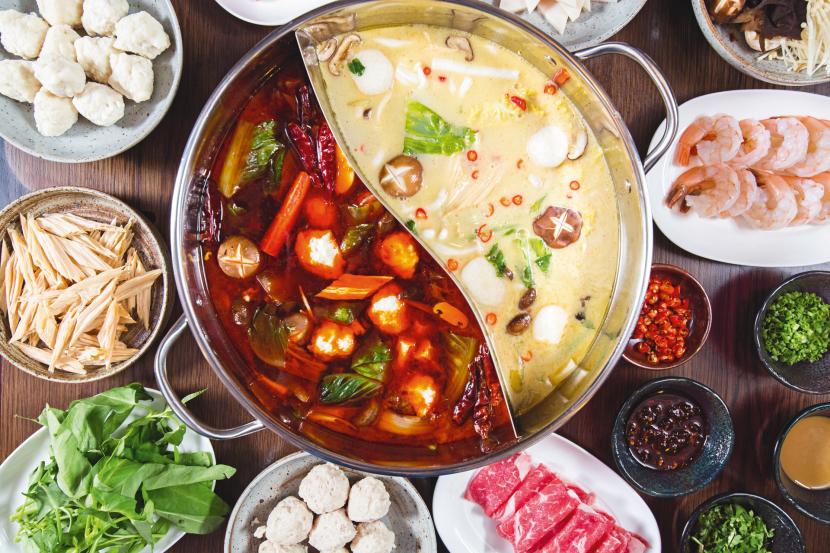 Dai Pai Dong
With a huge dragon positioned outside the door, the entrance to this classy Chinese restaurant isn't exactly hard to miss. Guests can order from the dim sum menu to start with, before moving on to the great selection of mains. The all-you-can-eat dim sum lunch is available from Sunday to Thursday, between noon and 3pm. The steamed and fried dumplings come stuffed with every type of filling you can imagine and if you're visiting in the evening, you should finish off with a visit to the restaurant's super-cool bar Dragon's Tooth. The small, dark room, all moodily lit and atmospheric, is hidden down a corridor from the dining room, and in there you'll find a selection of interesting and expertly made mixed drinks.
Open daily noon-3pm. Sat-Wed 6pm-11pm; Thu-Fri 6pm-midnight. Bar open 4pm-1am. Rosewood Abu Dhabi, Al Maryah Island (02 813 5552).
Le Petite Maison
This French venue offers a fine-dining experience that still manages to feel modern and welcoming. The bright dining room and the staff absolutely never miss a beat. When it comes to food, the menu is filled with Niçoise specialities, meaning you get Mediterranean classics inspired by France and Italy. Dishes are designed to share and it can get pricey, but there's a comfort in knowing that everything you choose will be superb. The sea bass baked in a crust made of coarse sea salt, herbes de Provence and egg white is one of the signature dishes. Served with asparagus and cherry tomatoes, it's absolutely beautiful.
Open daily noon-3.30pm; 6pm-11pm. The Galleria, Al Maryah Island (02 692 9600).

Loca
This chilled-out bar and restaurant is filled to capacity every Wednesday evening due to the mega-popular ladies' night, but it also offers a fabulous menu of Mexican dishes. The classics such as burritos, fajitas and nachos are served in generous portions with plenty of salsa and sour cream, while the guacamole (which is prepared and customised to your taste at the table) is the stuff of legends. You can also bring your friends here on a Monday evening to try the set menu of sharing-style plates of Mexican street food. It's all totally brilliant, and very good fun.
Open daily noon-1.30am. The Galleria, Al Maryah Island (02 582 3639).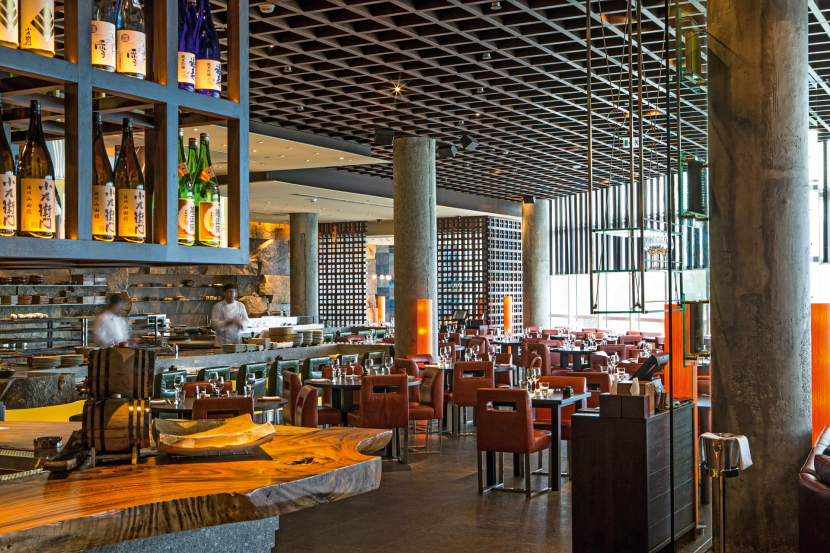 Zuma
When it comes to creative Japanese cooking, nowhere does it better than Zuma. This is where the classy and good-looking crowd in Abu Dhabi hang out, but they wouldn't be drawn here if it wasn't for the amazing food. The brunch is also one of the best in the city, and if you've got a birthday to celebrate or guests from home to impress then you have to give it a go. The buffet includes sashimi, robata and teppanyaki counters, while the mouth-watering main courses are served to your table. If you're yet to experience the phenomenon that is Zuma, well you should prepare to have your mind blown.
Open Sat-Thu noon-3.30pm; Sat-Wed 7pm-midnight; Thu-Fri 7pm-1am. Fri brunch 12.30pm-4pm. Bar open Sat-Wed 7pm-midnight; Thu-Fri 7pm-1am. Al Maryah Island (02 401 5900).
Be the first to get all the latest Abu Dhabi news, reviews and deals into your inbox by signing up to our free
newsletter
,
click here to sign up
.