Abu Dhabi's café culture is booming right now.
The capital has a string of great hangouts, both old and new, where people are gathering for great food, a chilled vibe and, of course, amazing coffee.
From the veterans to the new kids on the block, there are plenty of awesome cafés that need to go on your hitlist.
Here's the top ten best cafés to check out in 2019, as voted for in the recent Time Out Abu Dhabi Restaurant Awards.
JOUD CAFÉ
We knew our 2018 Best Café winner had to do something special and Joud proved a complete revelation.
The café prides itself on preparing everything in-house using the best ingredients the chefs can get their hands on. That means they bake their own breads, cakes and desserts, sauces are made from scratch, meat is hormone-free and produce is organic where possible.
Its diverse menu is packed with a satisfying selection, including perfectly cooked pastas and risottos. Other favourites include the Mexican Taco Salad including grass-fed Angus beef, black beans and lettuce, the Whipped Berry French Toast (topped with maple syrup, seasonal berries and the house-made whipped berry butter), the Acai Smoothie Bowl and a Crispy Chicken Burger.
The caffeine-specialities also hit the high notes but we're completely taken by the manual brews on offer – they're inventive and a lot of fun.
Hey, Joud, you've taken a sad day and made it better.
Al Khaleej Al Arabi Street, Al Bateen (056 525 8235).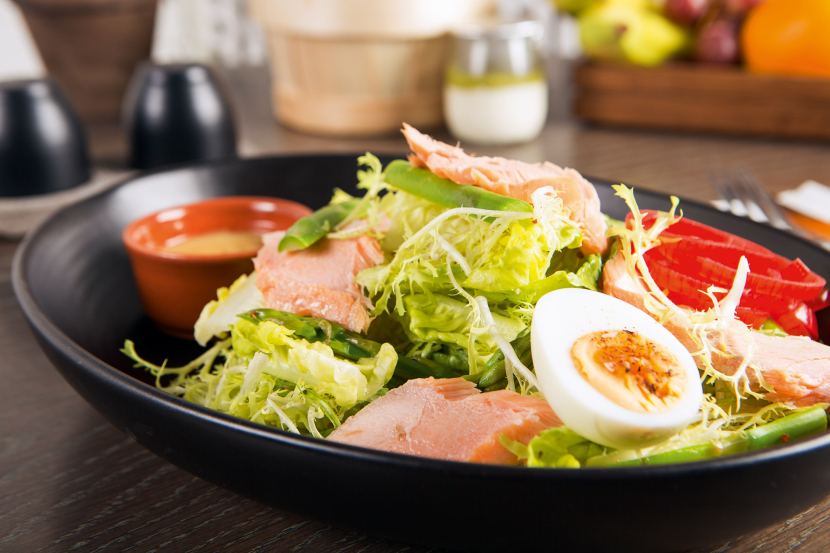 HIGHLY COMMENDED: CAFÉ 302
Having launched a new menu at the start of 2018 this Rotana spot proved its determination not to rest on its award-winning laurels and to keep things fresh.
Café 302 is one of these impossibly cool places. This is the kind of place which makes you feel that bit more like trendy hipster from the moment you walk in. Decorated in a predictably stylish fashion, it's all about wooden furnishings, tempting food displays and minimal fuss. You just know that every cushion has its own proper place.
It also sells its own range of homeware. So if you're feeling really inspired, you can attempt to make your own kitchen look just as incredibly chic.
We're big fans of the superbowl salad. Featuring avocado (to please the millennials), edamame beans, sweetcorn, broccoli, countless other delicious veggies, and a choice of meats and fish, it's quite brilliant really.
The hot smoked salmon salad is also a treat, and although it's very healthy, it's still extremely satisfying too.
For a catch-up with friends over a cup of great coffee and some lovely salads, Café 302 is up there with the best.
Al Maha Arjaan by Rotana, Sheikh Hamdan Bin Mohammad Street (02 656 2412).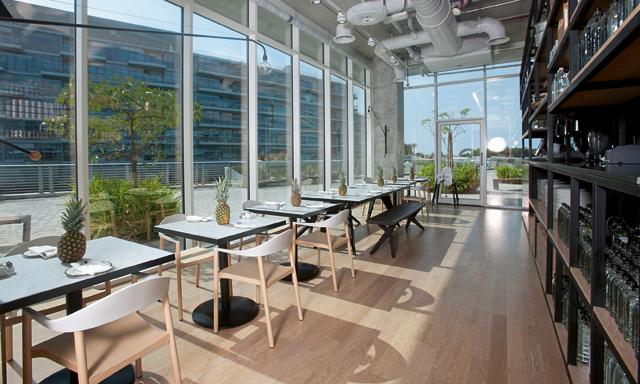 HIGHLY COMMENDED: NO. FIFTYSEVEN BOUTIQUE CAFÉ
Deserving of a commendation for its belief in shaking things up and executing inventive dishes with aplomb, this Al Bateen venue is most admirable.
Service is flawless, and the elegant interior seems tailor-made for snapping Instagram shots.
The desserts, such as the toffee skillet pudding (a giant, oozing milk chocolate melted cookie served with ice cream), are particularly impressive.
However, the upmarket mains like the butternut squash lasagne, rib eye steak and lobster linguine will also leave you salivating, while the chia pudding and quinoa salads are delicious enough to keep even the most discerning health blogger happy.
Peppering its menu with charcoal creations (such as the delightful activated charcoal pancakes) might have seemed a risk initially but it has really paid off, while a certain sea salt hot chocolate has also won over many non-believers.
Al Marasy, Al Bateen Harbour (02 441 6100).
SHORTLISTED
CAFÉ ARABIA
Whenever we wander into Café Arabia, we're instantly filled with a wonderfully warm sensation – and that's before we've even got a hot drink in our hands. The coffee is a prime attraction here, but what this place also does supremely well is healthy food that won't cost you an arm and a leg.
Villa no.37, 15th street, Airport Road (02 643 9699).
CAFÉ MANDARINA
It might not be as hip as some of the other venues on this list but that certainly doesn't mean Café Mandarina can't keep pace with its rivals. If you've built up a thirst after a tough day in the office, try one of the iced lattes before ordering yourself a lovely plate of healthy food made with a very evident passion.
Mandara Equestrian Club, Rahba Farm, Al Shahama (05 689 05776).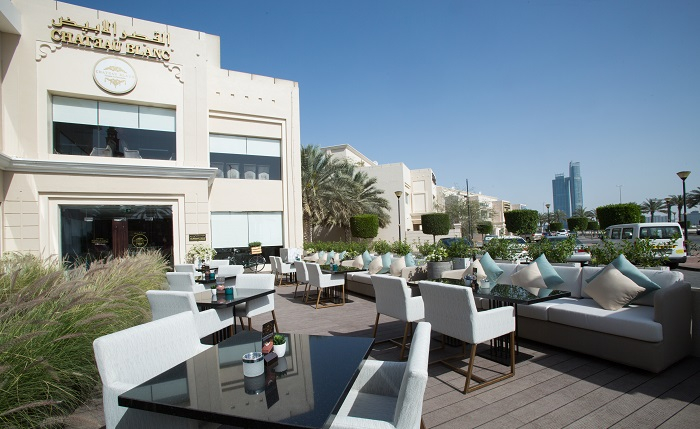 CHATEAU BLANC
Being the new kid on the block can be tricky at the best of times but Chateau Blanc soon made friends in the city by offering them some fine pâtisserie and delectable chocolates – and plenty more besides. Yes, the sweet treats are what instantly grab your attention but the breakfasts, lunches and dinners here are equally rewarding.
Marina Village, Al Marina (02 626 2651).
JONES THE GROCER
The vibe at this Australian favourite is always cheery, as are the staff who'll gladly walk you through the tried-and-tested menu. The fact that the Jones empire seems to be spreading far and wide proves it's doing something right, and with some brilliant breakfast dishes and a lot more besides, it's easy to see why.
Various locations, including Pearl Plaza Tower, Al Khalidiya (02 639 5883).
TASHAS
Natasha Sideris has put a lot of love and hard work into making a success of this now-global chain of cafés – and judging by the food and beverages we've tried here thus far, it's really paid off. A sophisticated setting for a bite to eat with your loved ones, tashas rightfully has many admirers.
Marsa, Al Bateen (02 445 0890).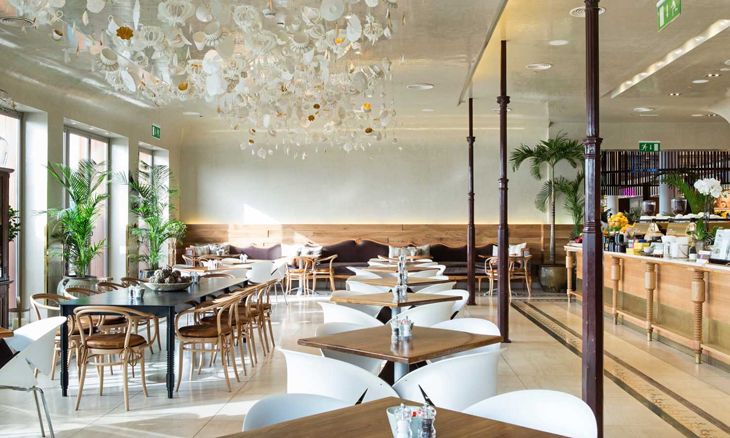 THE THIRD PLACE
A cute, cosy and consummately welcoming café within striking distance of the beach, The Third Place has grown in popularity by doing what it does best: offering a great venue for a relaxing meal or a quiet cuppa as you check your work emails (take a break, please!). The food (including hearty breakfasts and salads) are a delight, while the brews are strong enough to keep you awake during even the modest tedious of work-related to and fros.
Corniche Street, Al Khalidiya (02 681 1877).
WATERLEMON
Having a beautiful marina-side setting certainly helps Waterlemon win people over. But such a super spot would go to waste should it not be backed up by some good food. Thankfully, although it makes the odd wrong turn, Waterlemon on the whole produces some solid fare, with the desserts being where it really shines.
Marsa, Al Bateen (02 635 5050).
Be the first to get all the latest Abu Dhabi news, reviews and deals into your inbox by signing up to our free
newsletter
,
click here to sign up
.