Shopping can be exhausting can't it? Particularly when you're trying to get through the huge number of outlets at The Mall at World Trade Center. Walking around carrying those heavy bags (obviously you can't just buy one pair of shoes) is a sure-fire way to really work up an appetite. So it's a good job that we don't have to go far to find a great eatery to collapse in.

You'll be spoilt for choice here: from pancakes and pizzas to such steaks, there's loads here. And, if you spend Dhs100 at any of the mall's food venues until December 29, you'll be entered into a prize draw with the chance to win a trip for two to London.
Back Yard Bistro
This casual bar has a food menu that is just as fun and creative as the junkyard-style interior. The bright-blue beef sliders are one of the standout dishes, but there are other yummy bar bites like loaded potato skins, nachos and chicken wings. The burgers are so huge you might have to resort to using a knife and fork, and just to make things even better, happy hour runs daily from noon to midnight.
Open daily noon-3am (02-508 2400).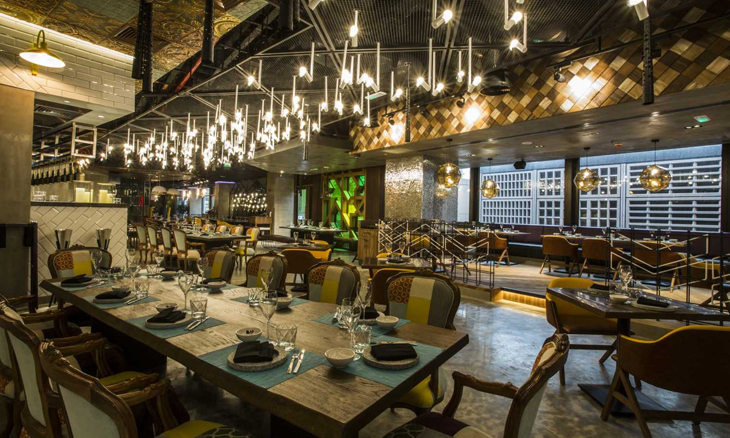 BU!
This stylish bar and restaurant is known for being one of the coolest places to hang out. Each and every dish is so pretty it deserves a photo, and more importantly, it all tastes fantastic, too. The Latin-inspired dishes include colourful tacos packed with meat, fish and fresh vegetables, show-stopping maki rolls and flavour-packed ceviches. There's also a popular ladies' night every Monday.
Open Sun-Thu noon-2am, Fri-Sat noon-3am (02 666 8066).
Hatam
This Arabic eatery serves a huge selection of vibrant and tasty Middle Eastern dishes. Refuel ready for another go at the shops with some authentic hot and cold mezze, and finish it off with sides such as zesty pomegranate rice and soft breads. The classic chicken yoghurt kebab is one of the highlights, but all the mixed grills are absolutely fantastic.
Open Sun-Thu 10am-10pm, Fri-Sat 10am-11pm (02 666 1227).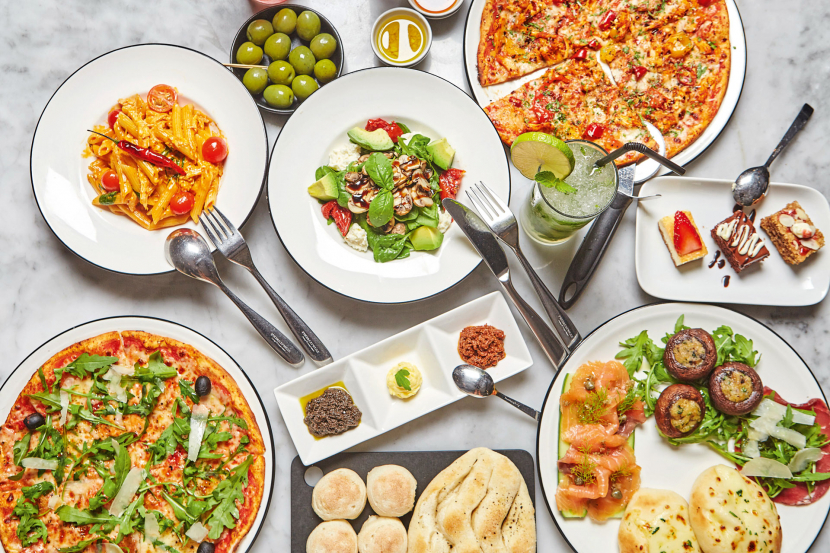 Jazz@PizzaExpress
This Italian restaurant never lets you down. The open kitchens let you witness the chefs preparing the dough with panache before popping the pizzas in the oven. Each is made using only the freshest ingredients, and come with crispy, Italian-style bases. The pastas are also tremendous, while the homemade chocolate fudge cake is unmissable.
Open Sun-Thu 10am-10pm, Fri-Sat 10am-11pm (02 444 7752).

Nando's
There can't be many restaurants with a fanbase as loyal as Nando's. It seems like we're all totally obsessed with this peri-peri chicken outlet. But it's just so good, so who can blame us? Choose whether you want your chicken flavoured with 'plain-ish', lemon and herb, medium, hot or extra hot seasoning, then enjoy it on the bone, in a burger, wrap, salad, pitta or in any other form you can imagine. The choice of sides, such as spicy rice and garlic bread, are excellent as well.
Open Sun-Thu 10am-10pm, Fri-Sat 10am-11pm (02 631 0356).

Original Fusion
This stylish eatery serves an array of aromatic dishes from around the world (hence the name). Whether you want Arabic specialities such as falafel, hummus and fattoush, or international plates like pizzas, grilled shrimps and ribs, you'll find it all. The desserts are just as varied, with everything from kunafa to sticky date pudding there to tempt you.
Open Sun-Thu 11am-1am, Fri-Sat 11am-2am (02 444 0467).
Pancake House
There's nothing like a huge stack of fluffy pancakes is there? Sometimes it just has to be done, and the Pancake House knows how to do American breakfasts properly. Choose to have your mountain flavoured with banana, blueberry or chocolate swirls, or you can even opt for the decadent caramel banana and walnut variety. But don't worry you'll have worked it all off by the time you've exhausted the sales racks, honest…
Open Sun-Thu 10am-10pm, Fri-Sat 10am-11pm (02 622 0036).

P.F. Chang's
You can't go wrong with this casual Chinese restaurant. The superb selection of Asian dishes includes starters such as tempura calamari and vegetables and chicken noodle soup. Moving on to the mains you'll find favourites like wok-charred beef, sweet and sour chicken and kung pao shrimp. There are also Thai classics such as pad Thai alongside P.F. Chang's signature fried rice.
Open Sun-Thu 10am-10pm, Fri-Sat 10am-11pm (02 612 0888).

Shakespeare & Co
With vintage mis-matched chairs, cute ornaments and decorative lampshades, it's almost as much about the surroundings as it is about the food. This is a super spot for a hearty breakfast, whether you fancy a French crêpe filled with spinach and mushrooms, a classic English breakfast or steak and eggs. Meanwhile, lunch and dinner options include soups, salads, sandwiches and burgers.
Open Sun-Thu 10am-10pm, Fri-Sat 10am-11pm (02 639 9626).
Sugar Factory
With a legion of celebrity fans such as Britney Spears and Kylie and Kendall Jenner, sweets have never been as cool as they are at the Sugar Factory. But as well as selling the famous Couture Pops, the American-style eatery also serves up classic dishes such as eggs benedict, burgers, pizzas, steaks and pastas. Amongst the decadent sweet treats are also elaborate sundaes, huge stacks of pancakes, and waffles loaded with toppings.
Open Sun-Thu 10am-10pm, Fri-Sat 10am-11pm (02 491 4123).
Tamba
With dark, muted lighting and striking copper bells hanging from the ceiling, this cool Indian restaurant is in a class of its own. Whether you're here for a spot of lunch on the terrace, or an evening meal and a few drinks, you'll leave totally impressed. The cuisine is Indian-inspired with a contemporary twist, while the Thursday ladies' night is always super popular.
Open Sun-Thu noon-1am, Fri-Sat noon-2am (02 672 8888).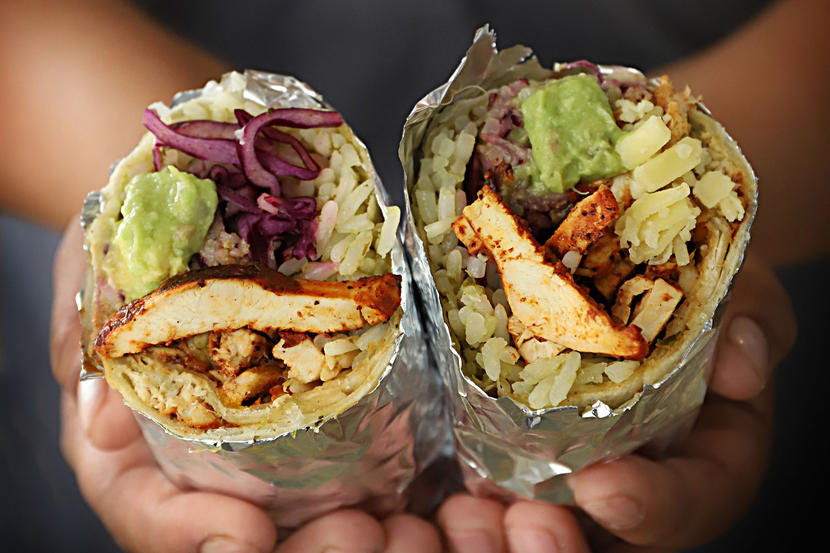 Taqado
This casual Mexican eatery serves up generously sized dishes with minimal fuss. Choose a burrito, soft or hard taco, salad or quesadilla and then load it with chicken, pulled beef, steak, or grilled mushrooms. Then it's just a case of stuffing it with as many extras as you fancy. With rice, salsa, beans, cheese and sour cream to pick from, it's enough to satisfy the biggest of appetites.
Open Sun-Thu 10am-10pm, Fri-Sat 10am-11pm (02 632 5980).
Tarbouche
A laidback Lebanese restaurant that's open for breakfast, lunch and dinner. It's all really good value, too. So if you want foul medames to start the day, a mixed grill for lunch or selection of hot and cold mezze, Tarbouche is your go-to place. Wash it all down with a refreshing lemon mint juice. A taste of the Levant doesn't get much better.
Open daily 8.30am-11.30pm (02 418 2559).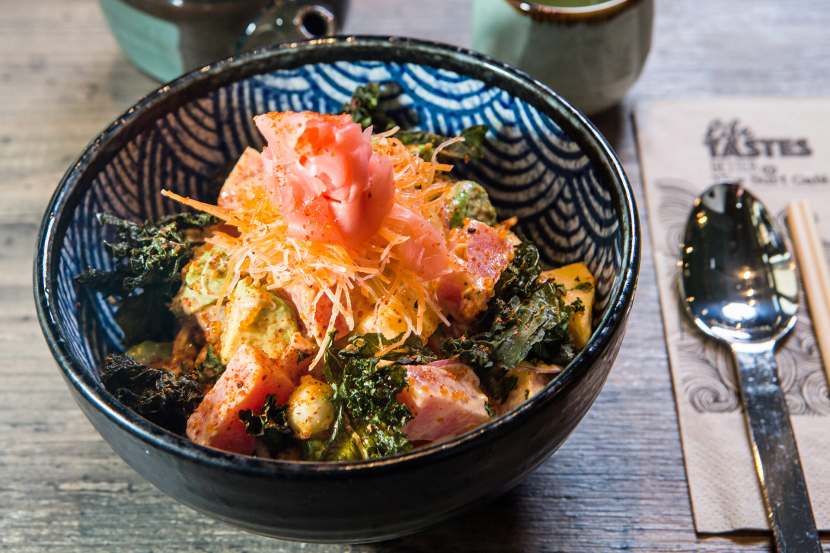 The Surf Café
This fresh and funky restaurant has a chilled-out Cailfornia vibe and a varied menu that boasts fresh salads, sushi platters, healthy breakfasts bowls, burgers and vegan-friendly options including poke bowls, soups and mushroom tacos. If you're looking for a breakfast spot or a quick bite to eat in between shopping, The Surf Café will make sure you're well looked after.
Open Sun-Thu 7am-10pm, Fri-Sat 7am-11pm (02 632 5980).
Be the first to get all the latest Abu Dhabi news, reviews and deals into your inbox by signing up to our free
newsletter
,
click here to sign up
.