Long gone are the days when our takeaways were restricted to chicken chow mein and lamb rogan josh. Here in the UAE, not only is there a whole world of cuisine available for delivery, but the introduction of Deliveroo and similar services has made ordering restaurant-quality food to your home an actual thing.

With this in mind, and with the summer heat still proving a little restrictive to our daily movements, here are some of our favourite places for deliveries right now. We've tried to pick a spread of cuisines and price ranges across the city.

We hope it gives you food for thought.

AMERICAS
Barbacoa
We reckon Mexican food is having a bit of a moment. Across the UAE there seems to be a few small, independent taquerias opening up as well as higher-end restaurants. However, Barbacoa is Abu Dhabi's original casual Mexican takeaway and it'll take something pretty special for anything to overtake it in our hearts. Barbacoa is a style of cooking – expect low and slow meat, beautifully tender, full of flavour and falling apart. Choose from a taco, burrito, quesadilla or bowl and fill it up. The tres leches cake is pretty special, too, if you have space after all that meat.
Open daily 10am-10pm. Masdar City (02 639 4226). Other locations: Mushrif Mall, A'l Bahar.
Eaters
Okay, there are things on the menu that mean it's not strictly a North American joint, but – stick with us – the burgers, hotdogs, fries and other cheesy delights put it firmly in the USA-style takeaway camp. The menu is short but there are plenty of things on there you'll want to check out. Try the cheesy onion rings, cheesy street fries, or cheese hotdog (we told you there was a lot of cheese) and you will be very glad you made the call. The kofta taco is a brilliant fusion on Middle Eastern and Central American cuisines.
Open daily 1pm-11pm. Sheikh Rashid Bin Saeed Street, Mushrif (02 679 2257).


BURGERS AND HOTDOGS
Burger28
Let's acknowledge the fact that there is a seemingly endless amount of burger joints in this city. Some look cool but disappoint, some have ridiculous names that make no sense and others are just excellent. Falling into the last category is Burger28. Set up by a former vegetarian who decided to make a change and run with his decision, it has some of the best burgers we've tried.
Open daily 1pm-10.30pm. Off Sheikh Rashid Bin Saeed Street (02 631 8778). Other location: Behind Elite Private School, Mohammed Bin Zayed City.
Fly Hotdog
Burgers get all the attention in this town, so we thought we'd shine a light on hotdogs for a change. Yes, there are loads of burgers available here, too (check out the King Elvis Burger with two patties and a tower of toppings) but it's those dogs that are the real stars. Being fans of spice, the chilli dog is one of our favourites but the Cheetos option is a fun choice to make all of you that grew up here a little nostalgic.
Open daily 11am-midnight. Near Etihad News, Mushrif (02 667 2727). Other location: Khalidiya.

HEALTHY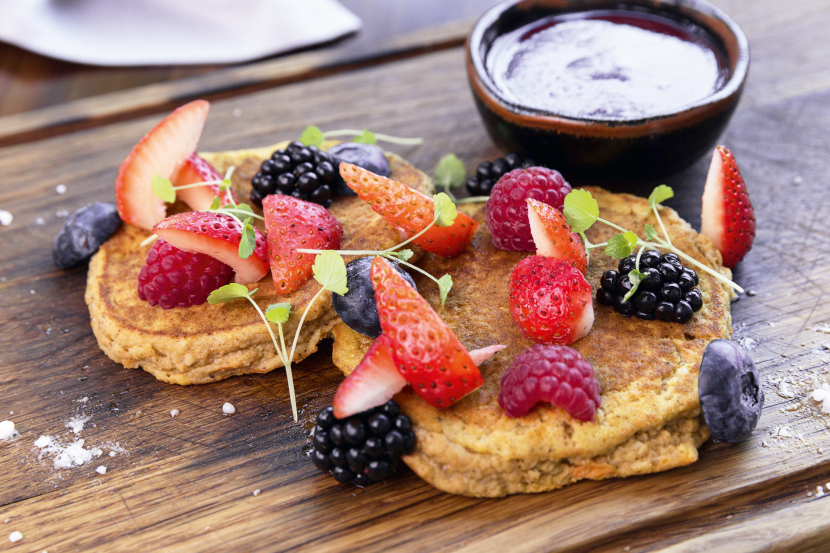 KCAL
Doing its best to banish the stigma of takeaways being only for the idle and podgy, healthy fast food gurus Kcal bring low-calorie dishes to the table. With an ever-growing legion of fans, many of whom fall into the time-poor, fitness junkie, wellness warrior categories, Kcal is on the up. And with the menu bursting with traditional takeaway treats, it's no surprise why. Think you can't enjoy a Thai green curry? Think again. Worried about giving up burgers? Think again. Chocolate brownies? You know the drill… Chefs here have specially designed the menu using culinary tips and tricks to ensure sacrificing on calories doesn't mean sacrificing on flavour.
Open Sun-Thu 8.30am-11.30pm; Fri 10am-11.30pm; Sat 9am-11.30pm. Unit 1A, Al Mamoura Building Tower B, Al Nahyan
(600 595 955). Other locations: Etihad Plaza, Khalifa City A; behind Al Seef Village Mall, Khalifa Park area.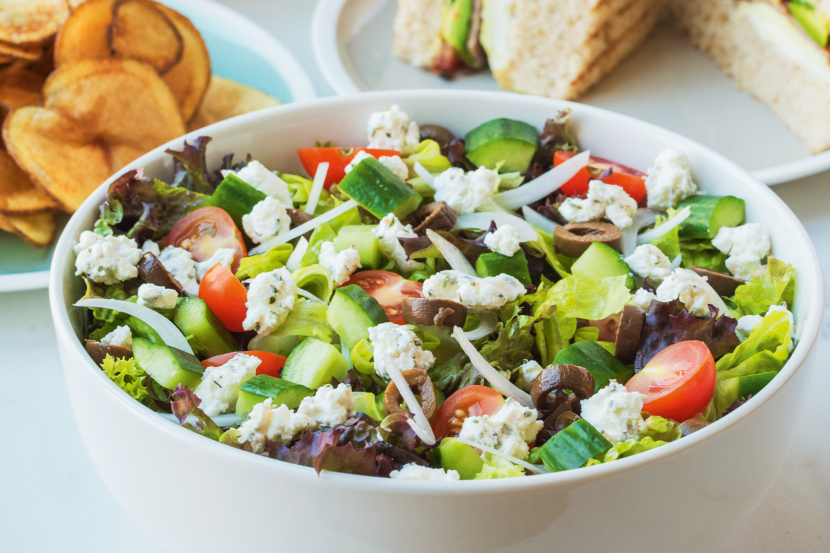 Soul Kitchen
Food… it's the way to many a person's heart, especially when cooked with love and passion from the soul. And that's exactly what you can expect to find at Soul Kitchen: home cooking from the heart. But you won't find southern American soul food, instead it's healthy halloumi harissa sandwiches, Mexican quinoa bowls and butternut and couscous salads that take centre stage here. Even the naughty bites aren't as calorific as usual, including beet brownies, pistachio treats and berries apple pie. Order a fresh carrot or green apple juice and you'll be halfway to a mountain detox retreat for the body and soul.
Open daily 10am-1am. Al Khalidiya, Khalifa Park area (054 306 9240).
SoulFull
If, like us, you count eating as one of your top three favourite hobbies then you're bound to be, also like us, an expert in sitting on the sofa, picking up the phone and having delicious dishes brought straight to your door. With that in mind, we're occasionally conscious of reaching "expert level" in our preferred pastime (also known as "chubby, plump and cushiony"). Enter SoulFull. This tip-top kitchen serves freshly-cooked, low-calorie dishes daily such as kale chicken shawarma, vegan falafel burgers or spinach gnocchi – and trust us, they don't scrimp on nutrition or taste. The menu is all about balance and staff strive to be as open and transparent about dishes as possible for diners. Therefore you will find nutritional information such as calories, portion size, carbs, fat and protein content for every meal – meaning you'll know exactly how naughty or nice your order is.
Open daily 8am-midnight. Golden Tower, Sultan Bin Zayed The First Street, Al Nahyan (02 304 8040). Other locations: Shams BOUTIK, Reem Island; Al Raha Mall, Al Raha.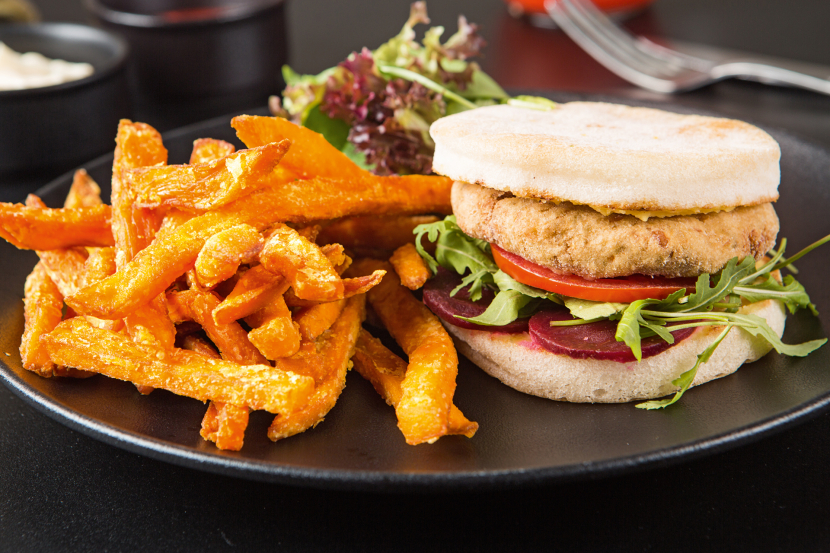 Tawa Bakery
"Zero gluten. 100 percent taste." That's the motto of this go-to to kitchen for the modern-day health buff. The Abu Dhabi stalwart was founded on the belief that going gluten-free should never mean sacrificing on taste or quality. The menu is bursting with carb-tastic treats that most GFers are forced to sprint in the other direction of: pizzas, pastas, sandwiches and freshly baked bread. Everything Tawa sell is made in the kitchen every day, and you'll often find diners tucking into a stack of pancakes, French toast or zaatar manaeesh at its original home in Al Raha, or the new site in Yas Mall's Urban retrEAT. However for us, it has to be a takeaway option to kick-back and tear off large chunks of fresh loaf on the sofa.
Open daily noon-10pm. Al Muneera, Al Raha Beach, Al Raha (02 556 6900).
INDIAN
Biryani Pot
You know how we often say the best things are the simplest ideas done really well? It just so happens that Biryani Pot is the epitome of that. The name pretty much gives the game away, but what you have here is a place that knows what it's good at and sticks with it. You can get biryani made with quinoa if rice just isn't your thing or you just fancy a healthier option, and you can choose from chicken, lamb, prawn or vegetable to go along side it. Okay, there are curries and grills on the menu, but it's not called Butter Chicken Pot is it?
Open Sat-Wed 11am-11pm; Thu-Fri 11am-midnight. The Galleria, Al Maryah Island (02 304 8343). Other location Bawabat Al Sharq Mall, Baniyas.
Salam Bombay
A vegetarian Indian spot where you can feed a family for a couple of days with a Dhs100 order. It's great for breakfast (with a selection of stuffed parathas and kulchas as well as, our favourite, chola bhatura) and for later in the day, too. The lengthy menu might be difficult to navigate for newcomers, but we recommend skipping the Chinese options and focusing on dhal and paneer dishes. The breads are excellent here, as well.
Open daily 8am-11.30pm. Off Zayed the First Street, Nadja (02 677 7076). Other locations: Near Al Safeer Mall, Mussafah; Sultan Bin Zayed The First Street, Al Nahyan.

MIDDLE EASTERN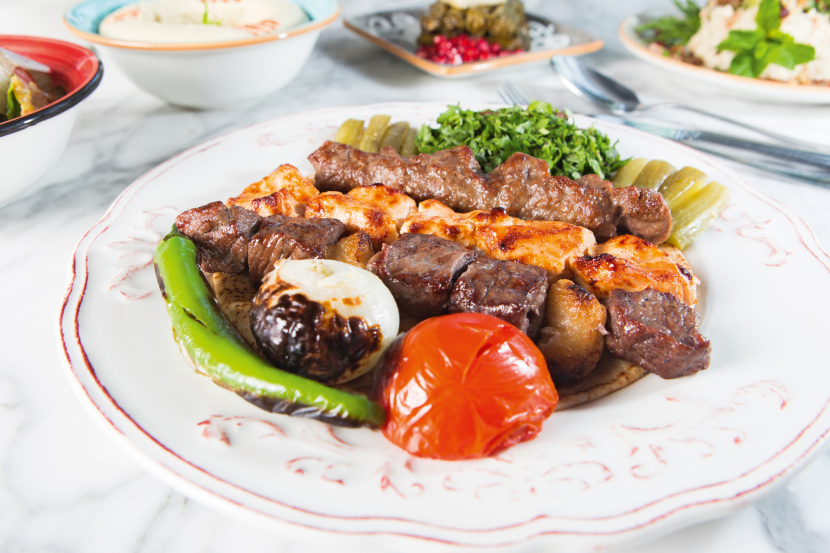 Mosaic
You can find excellent Middle Eastern food on pretty much every street corner in Abu Dhabi, and with all that lip-smacking mezze on offer it can be tricky to know who does the best. Well according to many, Mosaic is the best casual dining restaurant in the city. It's a big claim, and one we can certainly reason with. The usual suspects are there (we know you don't need them listing) as well some more unusual plates such as a Mexican shish tawouk. With mezze plates averaging between Dhs28 and Dhs33, it can be a little pricier than other places of you order a lot. But rest assured, you're paying for quality.
Open Sat-Thu 8am-midnight; Fri 1pm-midnight. Guardian Towers, off Sultan Bin Zayed The First Street, Embassies District
(02 622 0909).

Man'oushe Street
The home-grown Lebanese joint has a menu covering wraps, salads, pizza and more, however it's the simple akkawi cheese manakish that we return for time and again. There are plenty of gooey cheesey options and when none of them come in at more than Dhs20, it's great comfort food at an even better price. With two sites already in Abu Dhabi and another one on the way, the whole city is covered with delivery. And there is a good selection of dishes for carnivores, vegetarians and vegans. While we challenge you to resist ordering the Nutella banana dessert – rolled in a flatbread and bursting with hazelnut chocolatey goodness.
Open daily 6am-4am. Near National Hospital, Najda (600 566 667). Other location: Al Bandar, Al Raha Beach.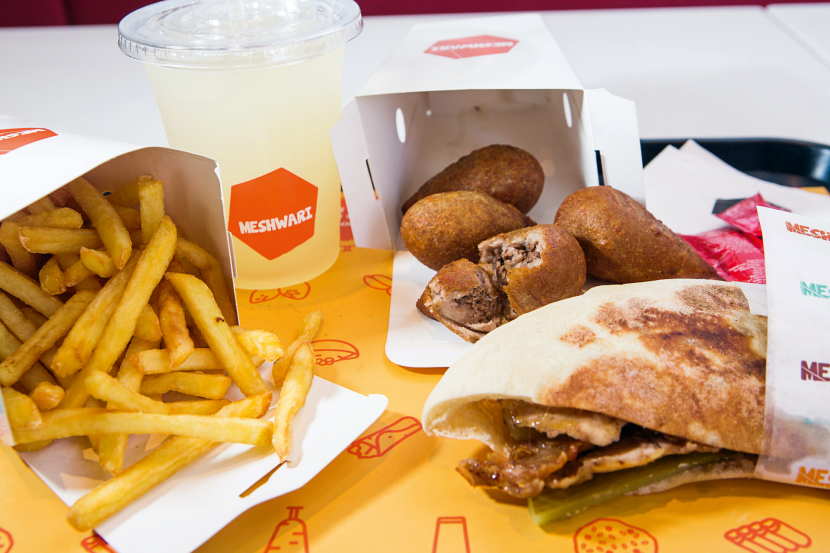 Meshwari
Hidden away on level 3 of Al Wahda Mall lies Meshwari, an Arabic-inspired fast food joint. And with many other outlets dotted across Abu Dhabi, you're never too far away for a home order. For us, the perfect pair is the melted cheese, which is awesome, and the falafel (also awesome). Pierce them together on a stick and you've got yourself a delicious starter. Or take on the DIY shawarma: the platter comes with your choice of meat, shredded lettuce, pickles, flatbreads and chips or rice. Warning to those staying in on date night: use the garlic paste sparingly – it's pretty strong.
Open daily 10am-10pm. Various locations including: Al Wahda Mall, Al Wahda, Abu Dhabi (02 309 2804).
PIZZA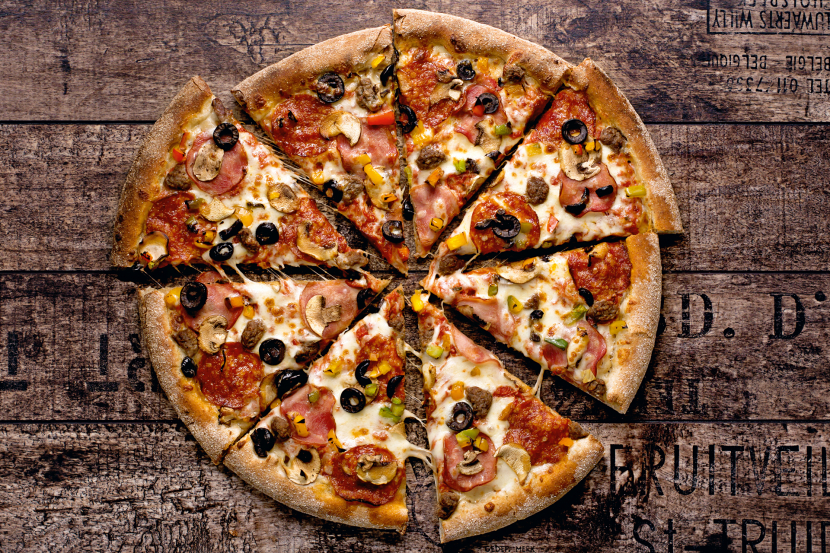 Freedom Pizza
A business that prides itself on its ingredients – using local suppliers wherever possible and dealing with them directly. Chicken is hormone-free, vegetables are organic, pizza crust is multigrain, cheeses are natural, which all goes towards making the pizzas super tasty. You can build you own pizza or choose from the interesting options on the menu. Whatever you decide to do, you won't regret it.
Open Sat-Wed 10.30am-midnight; Thu-Fri 10.30am-2am. Behind ADIB, Khalidiya (02 641 0029).
Pizza Di Rocco
One of our favourite places in the city is still going strong and still delivering the goods (literally and figuratively). A business that is run with real passion and love for Italian cooking, Pizza Di Rocco offers some of the most authentic food you'll find in the city, and at extremely good value. They're always innovating, too, with dishes being added often to the menu and regular deals available. There are also vegan choices and a selection of antipasti (including a good burrata), and you can make your own pizza if there aren't any you fancy from the regular menu.
Open noon-midnight. Al Salam Street, Al Dhafrah (02 885 3222). Other location: Etihad Plaza, Khalifa City A.

SEAFOOD
The Shack
Remember when takeaway was a code word for greasy kebab, a portion of frozen-to-fryer chips and cheese or egg foo yung from your local? We do (fondly), but alas this is Abu Dhabi – and things are done differently here. Takeaway food at The Shack means a Dhs230 fresh, whole, grilled lobster, sautéed lobster tails with gruyere cheese or oysters. Talk about spearheading takeaways into the 21st Century. Not a seafood superfan? Don't worry, carnivores will be well fed with the Board Meating – a platter of bone marrow, teriyaki ribs, Philly cheesesteak and roasted spuds. Say hello to the future of Saturday nights in.
Open Sat-Thu 7.30am-midnight; Fri 8.30am-midnight. Guardian Towers, Sultan Bin Zayed The First Street, Embassies District (02 449 1114).
Off the Hook
When Time Out Abu Dhabi headed to Yas Mall's newest street food hub Urban retrEAT in June, we fell in love with this venue's seafood. Aptly named Off The Hook, the crab balls (oh the crab balls), the steamed salmon fillets, the larger-than-life mussels, the lobster… just thinking about it has us drooling all over again. Chefs here let the freshness and quality of the seafood sing, simply steaming each dish before coating in a choice of five sauces: the special, lemon pepper, garlic butter, olive and herbs or curry and chilli. OTH do home delivery from the original spot on the old Airport Road, so get ready for some truly sensational food arriving at your door.
Open Sun-Wed 11am-11pm; Thu-Sat 11am-midnight. Mariam Al Muhairi Building, Sheikh Rashid Bin Saeed Street, Al Dhafrah (02 644 9494).
SUSHI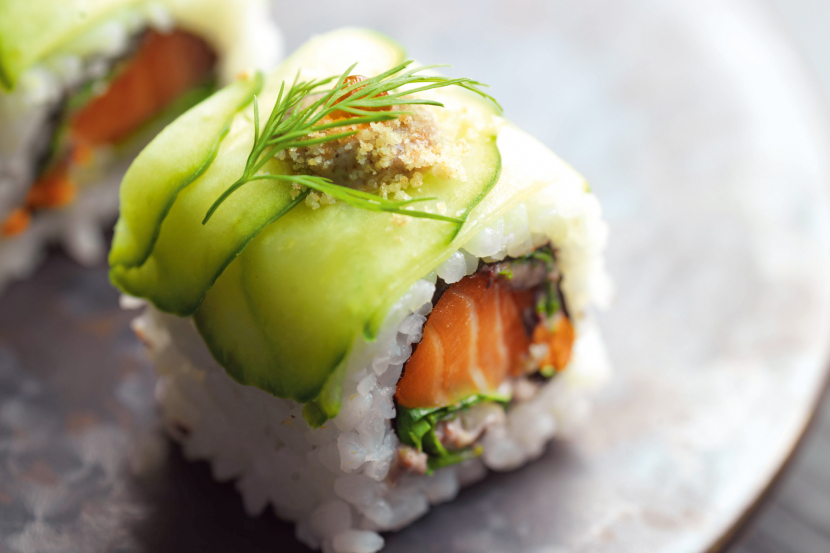 Sushi Art
Making sushi is an art, and it's all in the name of this top-notch Japanese. With outlets across the UAE, our favourite go-to spot to order from is The Galleria. You'll find exquisitely prepared lunch boxes, platters and signature rolls. It's not the cheapest, but that's because the quality is so high. And, when it comes to sushi, you deserve quality dishes. Fancy something a little, well, fancy? Then get your chopsticks into the wagyu beef tataki – ten finely sliced pieces of premium beef..
Open daily 11am-11pm. The Galleria, Al Maryah Island (800 220).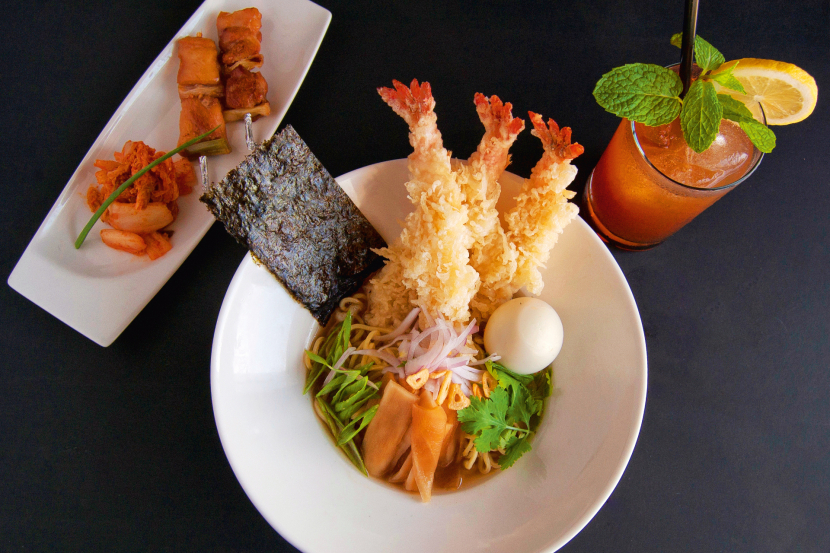 Sushi Central
Here, chefs operate under the mantra "Eat Healthy, Stay Fit," so if you're on a clean-living rampage but looking to have a less-than-naughty cheat day, Sushi Central should be your go-to takeaway. The contemporary sushi and Japanese dishes are served with a modern twist. Think sushi burritos, chicken and potato croquettes and dates tempura padding out a pretty traditional menu of the usual maki, nigari, sashimi and more. Perhaps our favourite thing about Sushi Central is its pocket-friendly prices – with plates starting at around Dhs16. However, for groups of up to eight, or just individual diners really struggling to stick to that guilt-free diet, there's the whopping 90-piece platter of maki for Dhs425. That's a big platter.
Open 11am-11.45pm. Various locations including Mina Street, Al Zahiyah (600 520 007).

SWEET TREATS
Al Dar Sweets
An institution in Abu Dhabi, Al Dar sweets has been going for decades and is still run by the same family. There are some savoury items available, too. Who can refuse a cheese manakish to go alongside your kunafa order?
Open daily 8am-11pm. Off Al Firdous Street, Al Zahiyah (02 644 2500). Other locations: Al Falah Street, Madinat Zayed; 28th Street, Mohammed Bin Zayed City.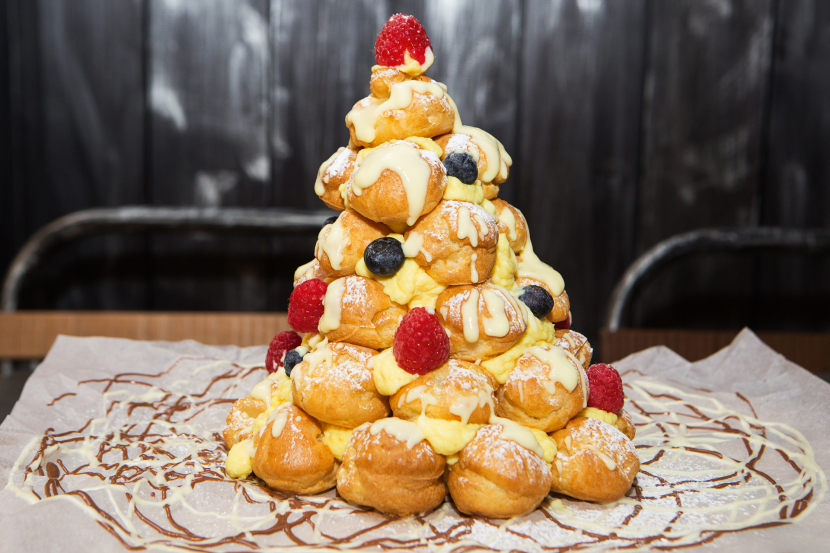 Camel Cookies
The Yas Mall café is the first dine-in venue for this chain, with loads of desserts to try as well as the cookies themselves. However, we're here to talk about those sweet, sweet cookies. There are loads of flavours (red velvet, pistachio, Lotus and more), but we love the original best. Order yourself 12, you'll finish the lot (but might feel a little queasy after).
Open 8am-11pm. Various location including Yas Mall, Yas Island (600 544 541).
Be the first to get all the latest Abu Dhabi news, reviews and deals into your inbox by signing up to our free
newsletter
,
click here to sign up
.