REGIONAL AWARDS

AMERICAS
WINNER - COYA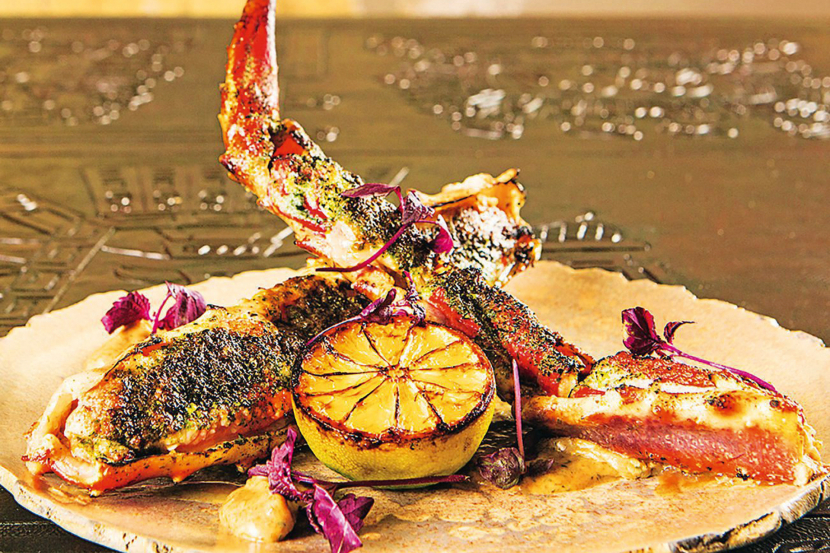 This Peruvian masterpiece usurped Zuma as our Restaurant of the Year last time around and from what we can tell, it remains unquenchable in its thirst for perfection. A night at COYA is as fun as it is unforgettable. We implore you to try the arroz nikkei, one of a slew of stand-out dishes on offer here that have helped it claim the Americas award.
The Galleria, Al Maryah Island (02 306 7000).

HIGHLY COMMENDED
Amerigos Mexican Bar & Restaurant
Amerigos eschews the kitsch nick-knacks of other Mexican eateries, concentrating instead on serving authentic dishes made with love you can taste. The portions here are mighty (fine by us) so make sure you wear some baggy pantalones.
Park Inn Abu Dhabi Yas Island (02 656 2412).

Market Kitchen
From love at first sight (and taste) to a bit of a falling out during a 2016 visit, this place is now firmly back in our good books. Using fresh, local ingredients where possible, this Nuevo American venue has a varied menu, with highlights including the ahi tuna burger and black truffle pizza.
Le Royal Méridien Abu Dhabi, Sheikh Khalifa bin Zayed Street (02 306 7000).


ASIAN
WINNER - Cho Gao Marina Walk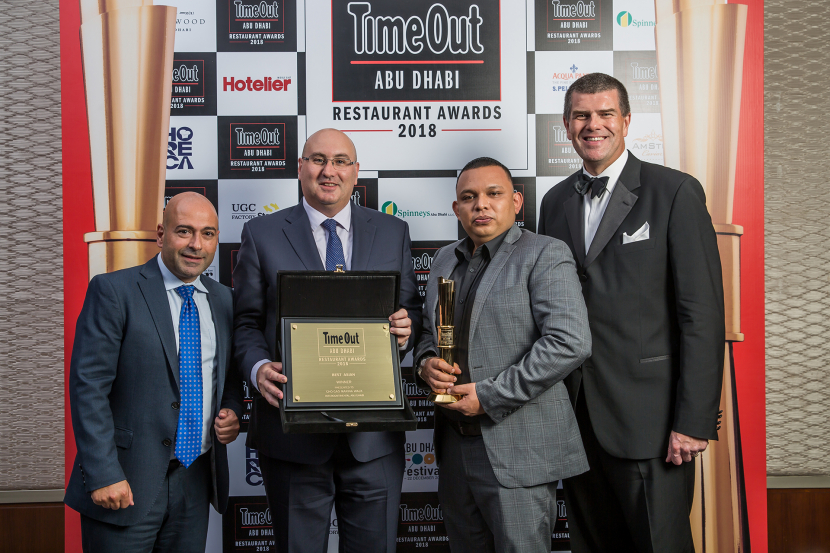 Consistently spot-on, since the InterContinental's Cho Gao Marina Walk opened, it has impressed with its thoughtfully crafted dishes that always bring our taste buds such joy. The chilli prawns and beef rendang are such a delight we can't help but lick the bowl (while the waiter's not watching, of course). Cho Gao, we love you, have a plaque.
InterContinental Abu Dhabi, King Abdullah bin Abdul Aziz Al Saud Street (800 423 463).

HIGHLY COMMENDED
Buddha-Bar Beach
The stunning sea views here are matched by the glitz and glamour and, more importantly for the foodies among us, the brilliant menu. The signature Buddha-Bar chicken salad is worthy of the venue's name, while the sushi and robata salmon are top-notch, too.
The St. Regis Saadiyat Island Resort, Abu Dhabi (02 498 8888).
Li Jiang
Thankfully for us food fans in the capital, Li Jiang is one of those places that offers consummate brilliance at good value. Clearly this is no big secret as even on weekday visits this place has been packed. Why? Well because of the fantastic fare such as the wasabi prawns and the duck gyoza, that's why.
The Ritz-Carlton Abu Dhabi, Grand Canal, Khor Al Maqta (02 818 8282).

CHINESE
WINNER - Hakkasan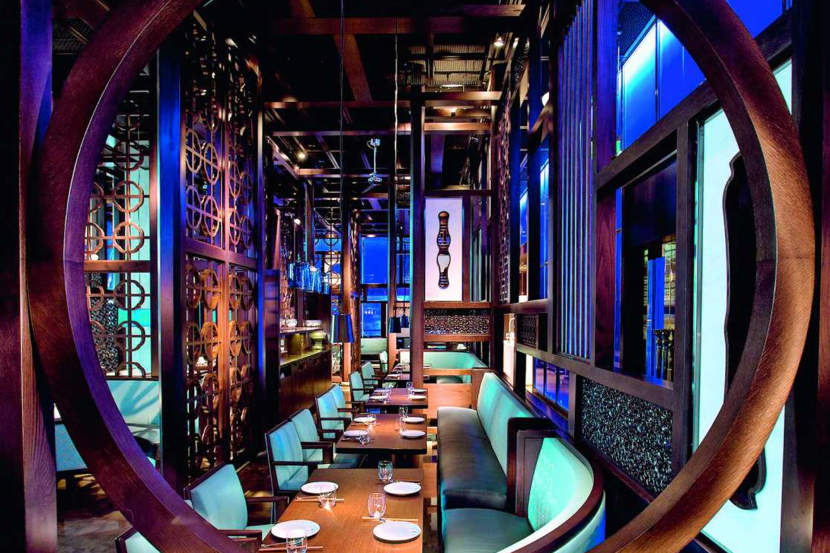 A restaurant befitting its palatial venue, Hakkasan is second to none when it comes to Chinese fine dining in the capital. We've waxed lyrical about this place for years (an armful of Time Out awards testament to this) but the reasons to do so are almost endless. The quality of the ingredients and the craftmanship to match keep Hakkasan at the very top of its game, champion once more.
Emirates Palace, Corniche Road West (02 690 7739).
HIGHLY COMMENDED
Dai Pai Dong
Last year's winner continues to amaze us with the cracking Cantonese street food flavours it brings to the table. Sophisticated but keenly priced, the chefs can be seen working their magic in the buzzing kitchen, only heightening the sense of expectation. Thankfully, they deliver on all fronts, especially the dim sum.
Rosewood Abu Dhabi, Al Maryah Island (02 813 5550).

Shang Palace
At Shang Palace you pay for both your environs (great views of the Sheikh Zayed Grand Mosque included) and the sheer quality of the ingredients used in the plates it serves up. The Beijing duck is the most popular dish here – and arguably the most tasty.
Shangri La Hotel, Qaryat Al Beri, Abu Dhabi, Bain Al Jessrain (02 509 8555).


EUROPEAN
WINNER - La Petite Maison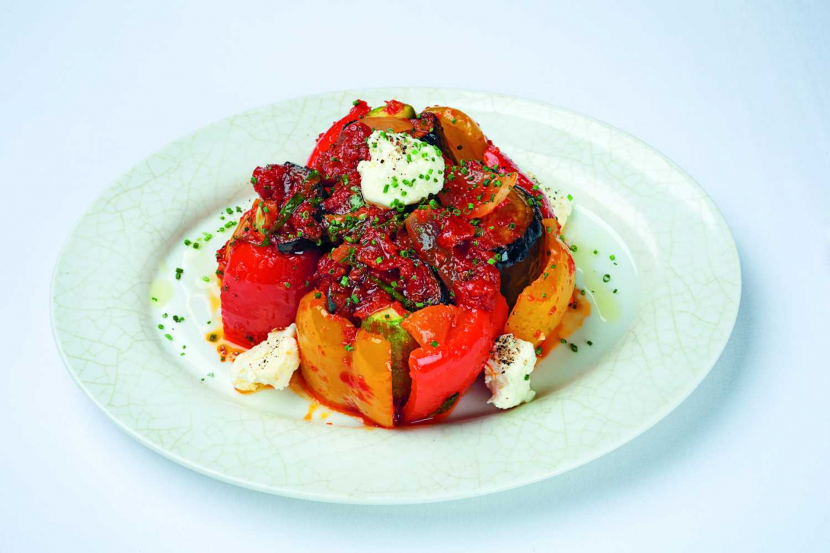 Thanks to its formidable French fare, La Petite Maison is hands-down one of the most impressive restaurants in the capital. Modern and welcoming, the experience here is always pleasurable, especially as the Niçoise-infused menu never misses a beat. The salt cod croquettes are bewilderingly amazing, while the morel and asparagus risotto would convert even the most concerted of carnivores.
The Galleria, Al Maryah Island (02 656 2412).
HIGHLY COMMENDED
Bentley Kitchen
The buzzing Bentley Kitchen gets our nod of approval not only because of its great grills and super starters but also because the whole experience is enjoyable from the minute you walk in. We adore the wagyu cheek croquettes and steak tartare and the sublime steaks are simply some of the best value in Abu Dhabi.
The Galleria, Al Maryah Island (02 626 2131).
The Warehouse
A new hotel will always bring a new flavour to the city, and we're thankful the Pearl Rotana has arrived with this gem. Its dishes span plenty of Europe and while munching on fondue is always fun, the goats' cheese flatbread instantly won a place in our hearts, as did the spicy tuna tacos.
Pearl Rotana Capital Centre, Al Khaleej Al Arabi Street (02 307 5591).

INDIAN
WINNER - Tamba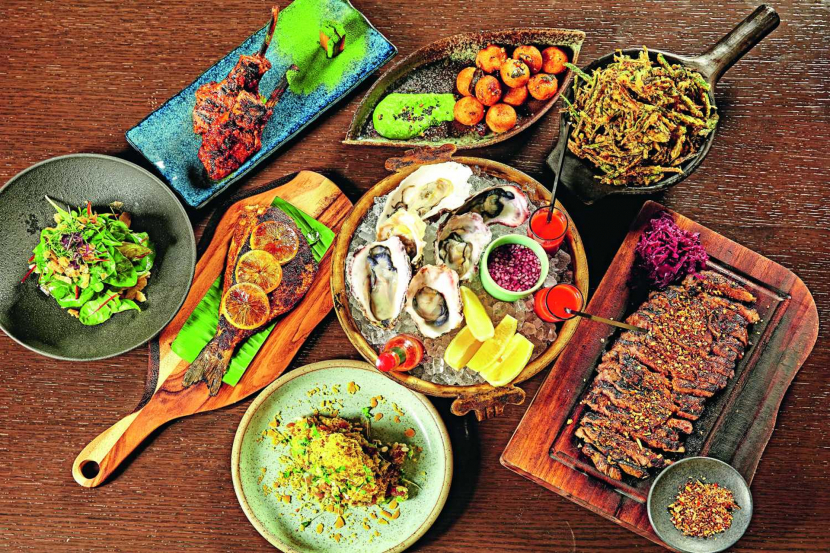 Last year's winner should be given an A+ plus for keeping up the wonderful work. Other rivals might come and go but Tamba keeps evolving, inventing and impressing. From start to finish this place continues to make your jaw drop, with the tiger prawns with coconut and mirchi one of the greatest mains to have ever touched our taste buds. Hats off, once more.
The Hub at the World Trade Center Mall (02 672 8888).
HIGHLY COMMENDED
MYNT Indian Cuisine
You'd think any Indian newcomer would struggle to make its mark in the capital but no such issues for MYNT, which immediately soared into our top three. The daab chingri (beautiful Bengali prawns cooked inside a coconut) is just one of many reasons we can't wait to tell friends about this place.
Al Zahiyah (02 666 6400).
Punjab Grill
Should swanky settings sway you towards where to dine of an evening, Punjab Grill is perfect. This restaurant isn't overly showy, though, and all the better for it. The staple of butter chicken is absolutely nailed here, while the dakshini prawns always make us wish we'd ordered more (and more, and more).
Venetian Village, The Ritz-Carlton Grand Canal, Khor Al Maqta (02 449 9839).


ITALIAN
WINNER - Villa Toscana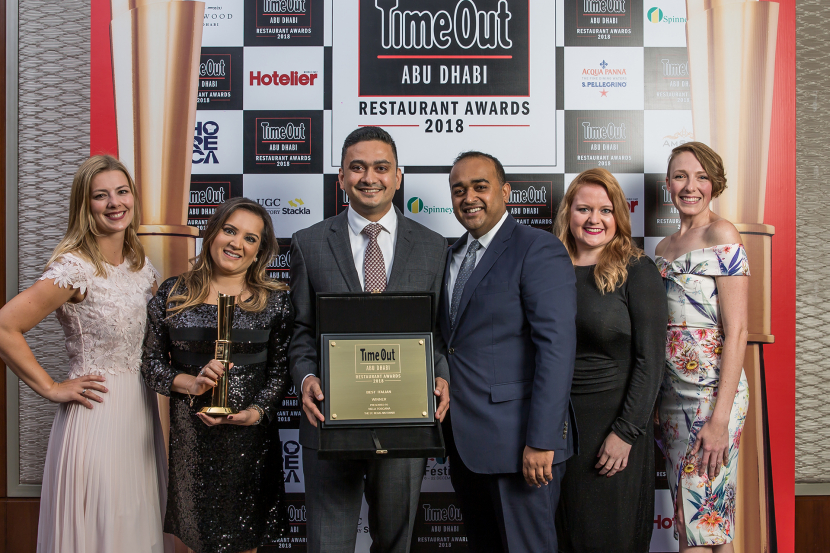 This sophisticated ristorante always manages to leave a smile on our faces and a warm glow in our tummies. The chefs here are true masters of their craft, creating delicious dishes faithful to their Tuscan roots. From the grilled octopus to the lamb pappardelle, the seafood risotto to the wild black bass, each plate is a lesson in Italian fine dining. Villa Toscana continues to set the bar very high.
The St. Regis Abu Dhabi, Nation Towers, Corniche West (02 656 2412).
HIGHLY COMMENDED
Cafe Milano
We've never had a bad experience at Cafe Milano on our visits. The menu is as star-studded as some its clientele who frequent original venue in Washington DC, with the beautiful beef carpaccio and sublime seafood risotto the leading lights.
Four Seasons Hotel Abu Dhabi at Al Maryah Island (02 333 2630).

Circo
The sheer theatrical presentation of the dishes at Circo has meant they've been our Dish of the Week more times than we care to remember. The chefs' ability to craft inventive plates out of the freshest ingredients puts it right up there with the capital's finest Italians.
O InterContinental Abu Dhabi, King Abdullah bin Abdul Aziz Al Saud Street (800 423 463).


JAPANESE
WINNER - Zuma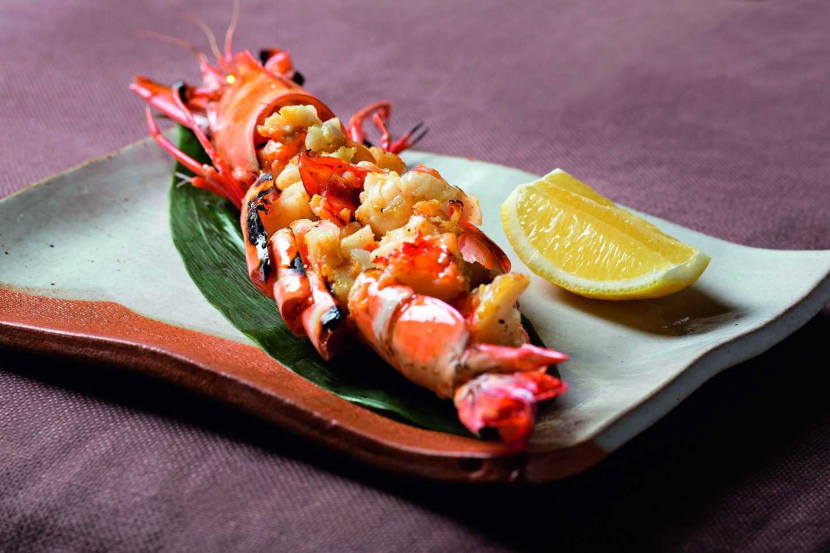 If we've said it once, we'll probably say it several times again – Zuma is one of the greatest things to have ever come into our lives. Our reigning Japanese Restaurant of the Year has put each and every of its rivals in the shade to win that gong again, continually dazzling us with Japanese cuisine at its absolute finest. If Michelin stars come to the UAE, Zuma will be first in the queue.
Al Maryah Island (02 401 5900).
HIGHLY COMMENDED
99 Sushi Bar & Restaurant
Home of arguably the city's poshest ladies' night, this Spanish import is rightly acclaimed for its bar and creative mixology. However, when it comes to that most popular of Japanese small bites, 99 Sushi is right up there with the best of them. We seriously can't get enough of the toro nigiri or temptsuyu maki, while the gyoza are like a warm hug from a loved one.
The Galleria, Al Maryah Island (02 672 3333).

KOI Abu Dhabi
If Zuma weren't its competition, KOI would probably win our Japanese Restaurant of the Year more often than not. Simple, precise and almost perfect, this Saadiyat Island eatery is a delightful place to spend a night out. The style continues in the kitchen, with lovingly created plates (including a perfect beef tataki) making KOI a very close contender for the top spot in this category.
The Collection, The St. Regis Saadiyat Island Resort (02 678 3334).


MIDDLE EASTERN & NORTH AFRICAN
WINNER - Li Beirut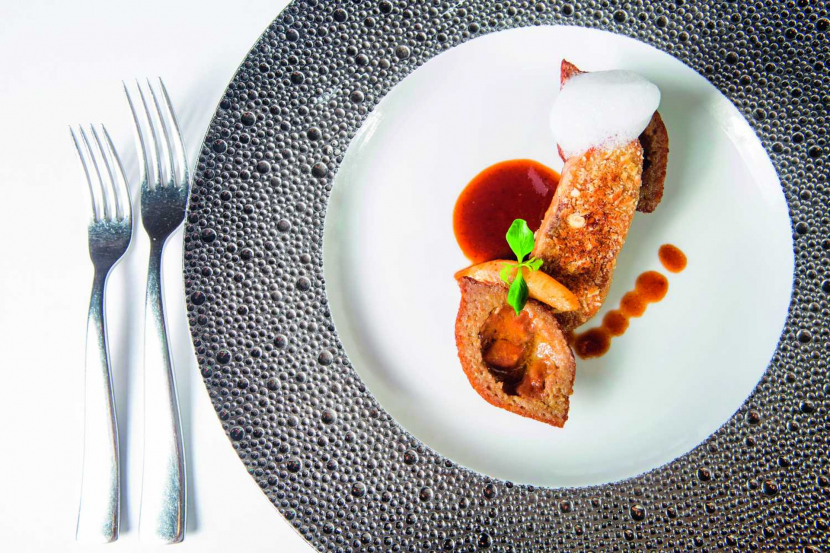 Pipped to the post by Byblos Sur Mer last year, Li Beirut has certainly taken it up a notch or two by creating some marvellous modern takes on traditional staples. There aren't many better ways to start a meal than with the perfect prawns provençals before moving on to a tremendously tasty slow-cooked lamb shank. The desserts are special, too, making this a deserved winner this time around.
Jumeirah at Etihad Towers, Corniche West (02 811 5666).

HIGHLY COMMENDED
Byblos Sur Mer
Last year's champion in this category, Byblos Sur Mer can't fail to impress with its stunning views, stylish terraces and fine food that breaks away from the norm. The mezze and grills are created with a certain finesse, but its through superb dishes such as the red snapper kibbeh nayeh that it really shines.
InterContinental Abu Dhabi, King Abdullah bin Abdul Aziz Al Saud Street (800 423 463).
Mijana
The Ritz-Carlton's Levantine-inspired eatery seems to go from strength to strength, consistently making us lick our lips at the very thought of our next night here. Hearty, filling dishes are what Mijana excels at and while the presentation can seem a little over the top to some, we kind of like it. Plus the staff are as affable and welcoming as they come.
The Ritz-Carlton Abu Dhabi, Grand Canal, Khor Al Maqta (02 818 8282).

THEMED AWARDS

AFTERNOON TEA
WINNER - Observation Deck at 300
The new winner of our Best Afternoon Tea title was a shoe-in for the award this year. Head to the lofty floor of Jumeirah at Etihad Towers for an afternoon with incredivle views. Dig into a triple-tier of absolute delights replete with scrumptious scones, a triumvirate of fabulous finger sandwiches and topped off with some of the most delectable choux pastries it would.
Jumeirah at Etihad Towers, Corniche West (02 811 5666).

HIGHLY COMMENDED
Alba Lobby Lounge
Tea at The Ritz is world-renowned for offering the utmost in quality service, the daintiest of delights and a setting you'd expect only the most important of VIPs to enjoy. The Grand Canal incarnation produces super sandwiches, scones and a collection of classic chocolate desserts in a salubrious setting.
The Ritz-Carlton Abu Dhabi, Grand Canal, Khor Al Maqta (02 818 8282).
Le Café
Befitting of its palatial setting, this afternoon tea is fit for a king (or queen). The house-smoked salmon pin wheel is the stuff of legend, and should you go for the Royal Afternoon Tea, with extras including foie gras sprinkled with 23-karat gold. Delightful.
Emirates Palace, West Corniche (02 690 9000).

BAR FOOD
WINNER - Stars 'N' Bars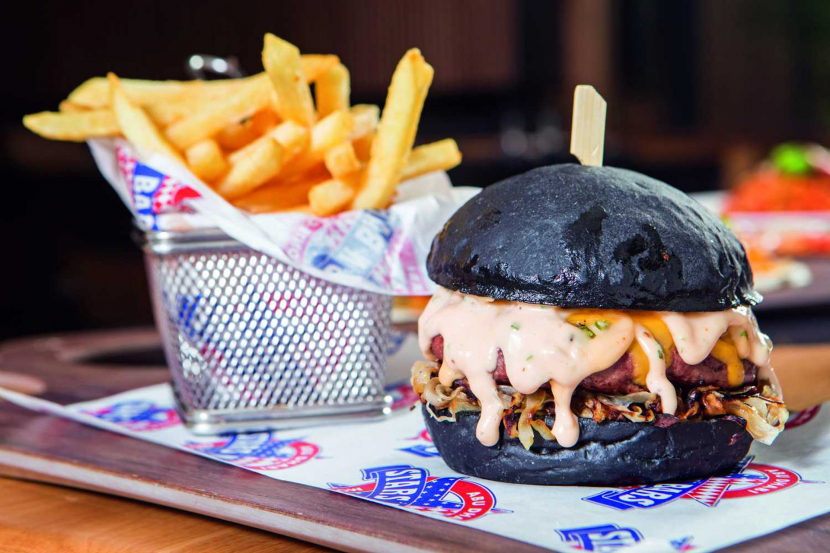 This vibrant, fun and wholly unpretentious sports bar is one we make a beeline for after work on a Thursday. The recently revamped menu has confirmed this Yas Marina hangout on pole position when comes to the capital's bar food. The plank salmon even makes us forget our dislike for plates without plates – it's absolutely delicious.
Yas Marina, Yas Island (02 565 0101).
HIGHLY COMMENDED
Back Yard Bistro
Quirky, cool and with petrol cans for seats and tables made of old motorbikes, it's like we saw this place in our boyhood dreams. Yes, the testosterone levels are high but thankfully not in the beef sliders served in a blue brioche bun that have been a tasty talking point since this place opened.
The Hub, The Mall at World Trade Center Abu Dhabi (050 114 3666).
The Sportsman's Arms
This kid-friendly pub at the International Tennis Centre has always served us well, and this year was no different. The menu here has plent to choose from. The sliders are a winner every time, while the pan-roasted chicken is the type of fine pub grub people go back for.
International Tennis Centre, Zayed Sports City (02 447 1066).

BREAKFAST
WINNER - Raw by Nolu's
Honest, wholesome and healthy are just three of the watchwords of this wonderful third cog in the Nolu's wheel. Cuter and cosier than its big brothers in the capital, Raw has attracted its own band of devotees. The sunshine bowls never fail to brighten our day, while the edamame explosion bagel is brilliant.
Al Seef Village, Khalifa Park area (02 444 8080).
HIGHLY COMMENDED
Café Arabia
Ditch that hankering for a fry-up and try some flavours of Arabia. The Palestinian shakshouka was one of the first dishes that made us a convert to the ways of Middle Eastern cuisine, and there are few better in the capital. The Arabian breakfast is also a feast we'd gobble up every day if we could.
15th Street, Al Mussala (02 643 9699).
tashas
So incredibly healthy (and tasty) are the breakfast dishes at this South African import, we can almost forgive its owner for missing out an apostrophe from its moniker (almost). The emperor's breakfast (see, an apostrophe) is a beautiful way to kick-start your morning, while tashas quinoa is made all the lovelier by the perfectly poached egg on top.
Marsa Al Bateen (02 445 0890).

BUDGET
WINNER - Bonna Annee
Whenever we feel like we've got stuck in a rut when it comes to eating out, we love nothing more than heading to this unique Ethiopian eatery where the welcome is sincere and the portions massive. Stews and curries are what Bonna Annee excels at, although nothing misses the mark. Like a good stew, this place seems to get better with time.
Salam Street, Al Zahira (02 491 2128).
HIGHLY COMMENDED
Barbacoa
This mighty Mexican marvel in Masdar City has long been on our radar as an outpost in which you can grab some seriously tasty food as some perfectly pocket-friendly prices. We can't get enough of the barbacoa tacos here (worthy of this place's name) and the guacamole is just perfect.
Masdar City (02 639 4226).
Pizza Di Rocco
While many more famous pizza outlets can charge what they like to their band of loyal (and frankly deluded) followers but this place offers the best value pizzas in the city without having to cut corners when it comes to quality ingredients. It's this type of entrepreneurial character we should all stand up and applaud.
Salam Street, Al Dhafrah (02 885 3222).

CAFÉ
WINNER - Joud Café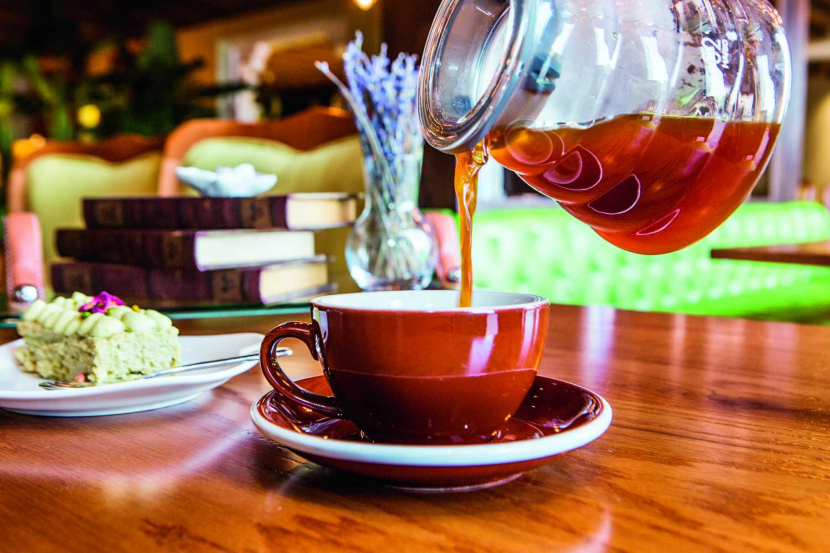 We knew our 2018 Best Café winner had to do something special and Joud proved a complete revelation. The diverse menu is packed with a satisfying selection, including perfectly cooked pastas and risottos. Its caffeine-specialities also hit the high notes but we're completely taken by the manual brews – inventive and a lot of fun. Hey, Joud, you've taken a sad day and made it better.
Al Khaleej Al Arabi Street, Al Bateen (056 525 8235).

HIGHLY COMMENDED
Café 302
Having launched a new menu at the start of the year this Rotana spot proved its determination not to rest on its award-winning laurels and to keep things fresh. For a catch-up with friends over a cup of great coffee and some lovely salads, Café 302 is up there with the best.
Al Maha Arjaan by Rotana, Sheikh Hamdan Bin Mohammad Street (02 656 2412).

No. Fifty Seven Boutique Café
Deserving of a commendation for its belief in shaking things up and executing inventive dishes with aplomb, this Al Bateen venue is most admirable. Peppering its menu with charcoal creations might have seemed a risk initially but it has really paid off, while a certain sea salt hot chocolate has also won over many non-believers.
Al Marasy, Al Bateen Harbour (02 441 6100).


FINE DINING BRUNCH
WINNER - Zuma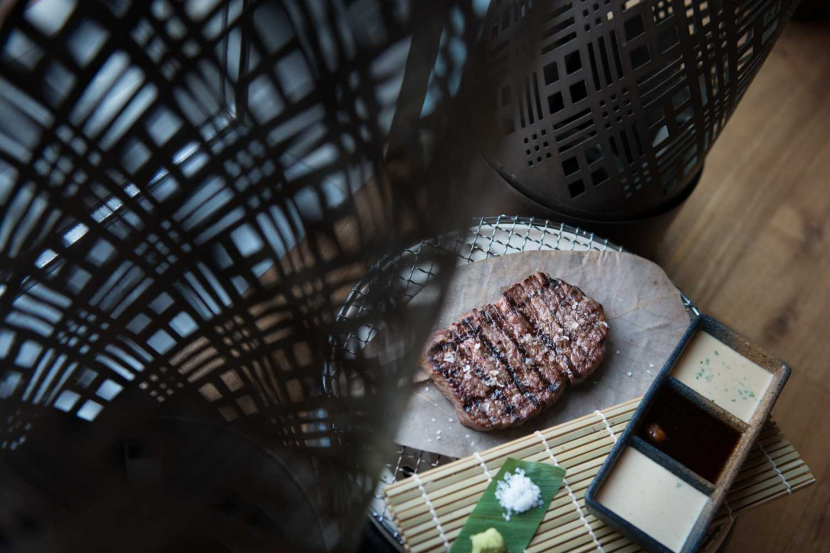 Not content with winning our Best Brunch last year, Zuma has maintained its impeccably high standards this. Proving once and for all its inherent desire to never let a diner leave with a quibble, the same almost immeasurably high standard it meets on any given sitting is matched (if not in some ways surpassed) during brunch. It's hard to contain your excitement from the very first bite.
O Al Maryah Island (02 401 5900).
HIGHLY COMMENDED
COYA
Our 2017 Restaurant of the Year also picked up the Best Party Brunch plaque at our recent Music & Nightlife Awards. COYA also came very close to making a treble by offering brunchers almost precisely the same experience you'd get from a fine-dining soirée here. The quality, party atmosphere and price point make this a Friday tour de force.
The Galleria, Al Maryah Island (02 306 7000).
Hakkasan
Unless we were the finding fault just for the sake of it, we'd have to admit Hakkasan is entirely worthy of its ever-lasting place in our hearts. Brunch here does nothing to dissipate our love for this outstanding Chinese eatery, with a feast fit for royalty served gleefully and at a price you would barely believe possible given the all-round quality.
Emirates Palace, Corniche West (02 690 7739).


INTERNATIONAL BRUNCH
WINNER - Oléa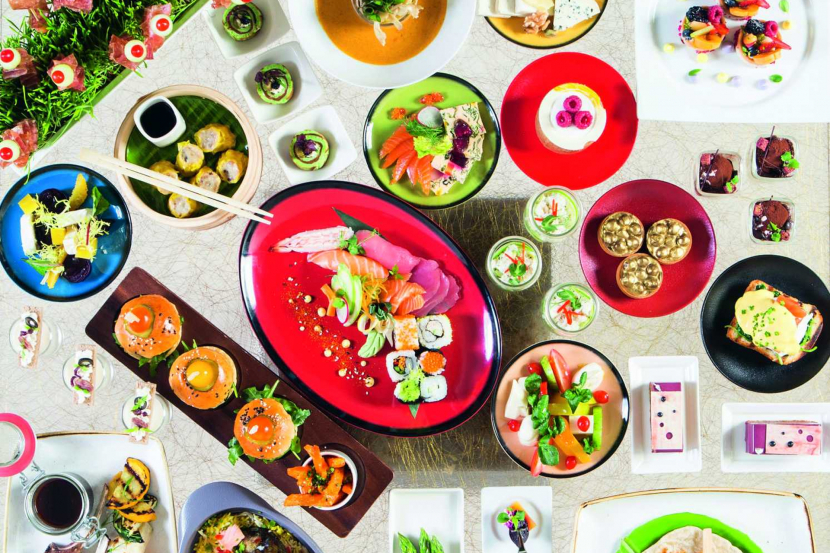 Staggering, sublime, superbly satisfying. From the plank of canapés upon arrival to the sumptuous sweets you'll savour before you depart, everything on offer is just glorious. Should you have not filled yourself up on the fabulous foccacia, the treasure trove of glorious dishes that abound here are each better than the next. Over-indulgence doesn't come in a more perfect package.
The St. Regis Saadiyat Island Resort, Abu Dhabi (02 498 8888).
HIGHLY COMMENDED
Las Brisas
For a brunch so family friendly, you'd be forgiven for thinking that Las Brisas might miss out on the finer points of one of the capital's favourite pastimes. But the culinary craft on show is at times bewildering but don't be shy, dig in heartily and delight in your surroundings. An experience not to be missed.
Emirates Palace, Corniche Road West (02 656 2412).

Nahaam
As if the fine flavours sourced from several continents wasn't enough, Nahaam also throws in pool access should you feel the need to swim a few lengths to work your fabulous feasting off. The sushi spread is sublime, while the poke bowls, barbecued meats and delicious desserts are also top-notch.
Jumeirah at Etihad Towers, Corniche Road (02 811 5666).


OUTDOOR RESTAURANT
WINNER - BBQ Al Qasr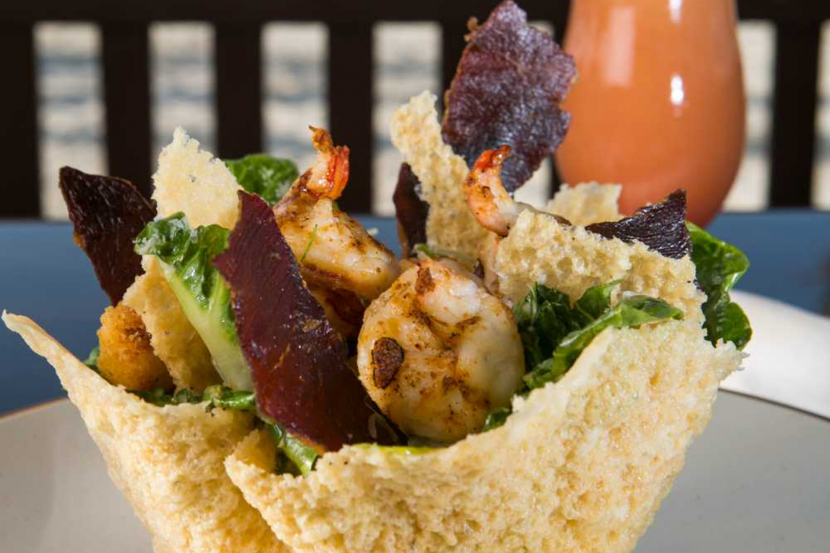 You'd be hard-pushed to find a more enchanting setting in the capital, on the sands outside the Emirates Palace. It's not the cheapest al fresco venue in town but what you'll get for your money is some supreme-quality meats grilled to absolute perfection. Faultless, absolutely faultless.
Emirates Palace, Corniche Road West (02 690 7999).

HIGHLY COMMENDED
Buddha-Bar Beach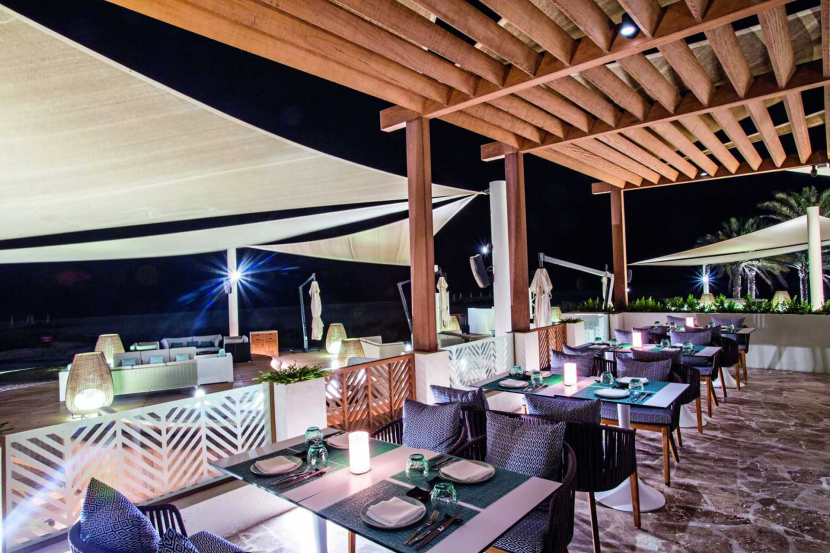 This world's first permanent Buddha-Bar Beach has made waves since arriving on the shores of Saadiyat. The Asian-infused menu is carefully curated and easily makes this place worth a visit for lunch or dinner alone (the lobster dumplings are little bites of joy).
The St. Regis Saadiyat Island Resort, Abu Dhabi (02 498 8888).
Filini Garden
Sipping a pre-dinner drink as you look out over Yas Links towards Al Raha Creek is an experience tricky to top. But then there's the food, which is more than a match for the setting. Italian classics are given the respect they merit, with the brilliant burrata our personal highlight.
O Radisson Blu Abu Dhabi, Yas Island (02 656 2000).

PUB FOOD
WINNER - PJ O'Reilly's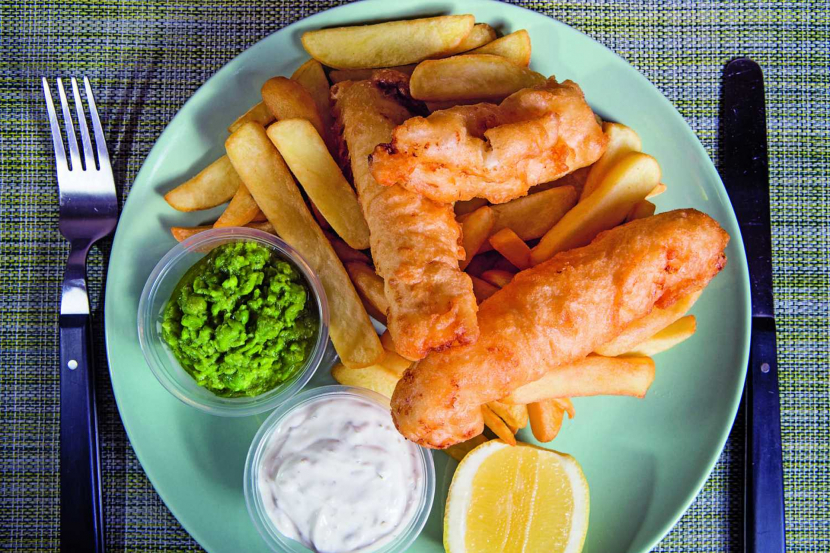 We love a place that doesn't take itself too seriously but takes its service very seriously indeed. PJ O'Reilly's gives you the type of casual night out and brilliant pub grub you'll be hankering for after a long slog in the office. The bangers and mash are bang on and the steak and chips is both well-cooked and well-priced. Well played, PJ.
Le Royal Méridien Abu Dhabi, Sheikh Khalifa Street (02 695 0515).
HIGHLY COMMENDED
Cooper's Bar & Restaurant
A favourite haunt of expats, Cooper's promises a warm welcome, some great hops deals and a menu of pub grub that's tasty and served in generous portions. The burgers here are brilliant, while the metre-long sausages are a food challenge we're determined to conquer.
Park Rotana Abu Dhabi, Khalifa Park area (02 657 3325).
McGettigan's
McGettigan's has long tickled the taste buds of expats across the UAE. Don't expect gourmet food but do expect brilliant pub food in healthy portions made with love and devoured with gusto. The breakfasts here are bang on, while the Irish stew is one of many dishes we'd return to again and again.
Al Raha Beach Hotel & Resort, Channel Street (02 652 4333).


ROMANTIC
WINNER - Buddha-Bar Beach
Saadiyat might officially be Abu Dhabi's cultural quarter but thanks to venues such as Buddha-Bar Beach, it can also lay claim to being the city's romantic island. The laid-back vibe will soon have you forgetting any lovers' tiffs as the sun sets in these beautiful surroundings. The culinary offerings will make your heart skip a beat, too.
The St. Regis Saadiyat Island Resort, Abu Dhabi (02 498 8888).
HIGHLY COMMENDED
Hakkasan
It doesn't need be Valentine's Day to show your special one you really care. Take them to Hakkasan for an evening of unbridled food passion that will remind them precisely why they fell in love with you in the first place. Chinese cuisine really doesn't come any better than this, and although the quality might come at a price, they're clearly worth it, right?
Emirates Palace, Corniche West (02 690 7739).

Stratos
Show that special someone your whole world revolves around them by treating them to a slap-up meal at this swanky spot. The intuitive staff will know your here for that wow factor and will offer a service only matched by the brilliant food they'll bring you. The steaks are just right and the fish dishes will prove to your loved one that you're a real catch.
Le Royal Méridien Abu Dhabi, Sheikh Khalifa bin Zayed Street (02 695 0490).

SEAFOOD
WINNER - Catch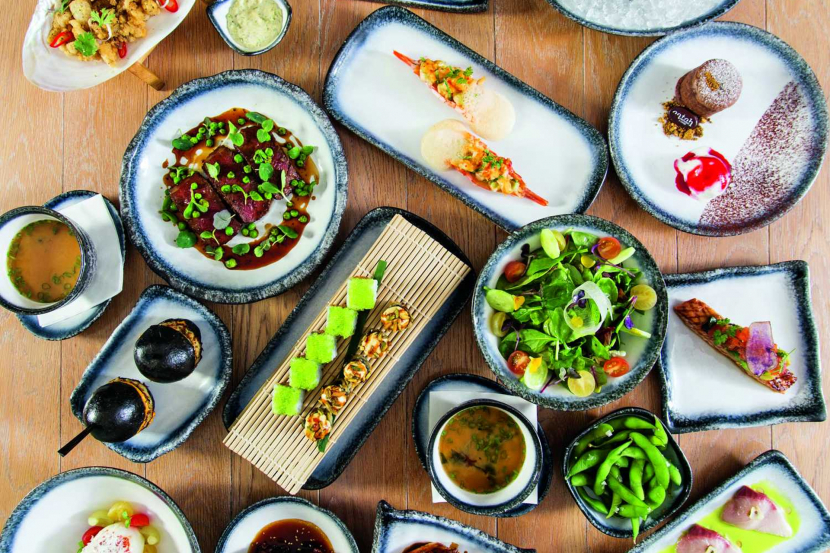 It's nigh-on impossible not to feel instantly enamoured by this multi Time Out Abu Dhabi award-winning seafood specialist. From the courteous welcome to the glorious setting to that very first bite of flair-filled food, nowhere has us hooked like Catch. While we were reeled in from our very first visit, each meal here has seen us caught up in a world of sheer excellence. Long may it reign.
Nation Riviera, Corniche Road West (02 611 0909).
HIGHLY COMMENDED
Finz
Great setting – tick. Great service – tick. Great food – double tick. Finz manages to impress on all fronts without ever seeming to try too hard to please (another tick). The pan-seared scallops remain one of the major high points here but Finz always has a trick up its sleeve.
Beach Rotana Abu Dhabi, Al Zahiyah (02 697 9011).

Fishmarket
Seeing the fresh fish on ice is one thing, but being able to put your trust in the chefs to pull off some great dishes, and for them to do so with consummate ease, only cements this restaurant's position at one of the very highest rungs.
InterContinental Abu Dhabi, King Abdullah Bin Abdulaziz Al Saud Street (02 666 6888).

STEAKHOUSE
WINNER - JW Steakhouse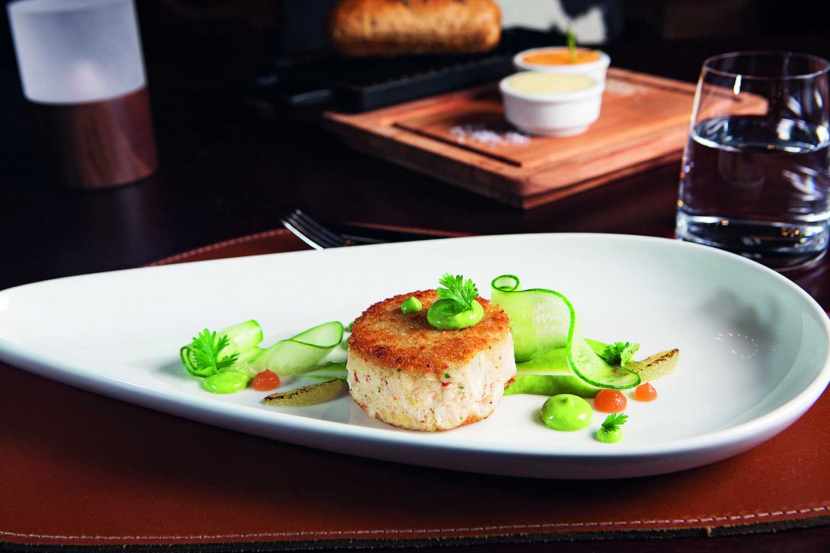 Steak certainly doesn't come cheap in this city, so that's why we're permanently filled with joy at JW. There are deals on most nights but even when not, this supreme steakhouse is pound-for-pound the undisputed champion of Abu Dhabi. We just hope its opponents don't throw in the towel.
Marriott Hotel Downtown Abu Dhabi, Rashid Bin Saeed Al Maktoum Street (02 304 7777).
HIGHLY COMMENDED
Butcher & Still
Yes, we've only seen 1930s Chicago in films but that only helps us feel excited every time our two-tone brogues touch the doorway of this superb steakhouse. Every last attention to detail has been observed, not least when it comes to the prime cuts of beef and super sides knocked up with such skill.
Four Seasons Abu Dhabi, Al Maryah Island (02 333 2222).
The Foundry
A former Best Steakhouse winner, we still have a soft spot for this impressive venue. Perhaps others have raised the steaks yet further, but judging by our 2018 visit, we still believe this place could be back on top of the pile sooner rather than later.
Southern Sun Abu Dhabi, Al Mina Street (02 818 4888).

GRAND PRIX

BEST NEWCOMER
WINNER - Verso
An instant fan favourite, this Italian ristorante made the perfect first impression on us when it opened in the summer. As if its sunny demeanour (in both the décor and staff) wasn't enough to win us over, we were then convinced it could be a long-lasting love of ours given its almost perfect pizzas and totally tasty arancini. We're convinced our new amore won't let us down.
Grand Hyatt Abu Dhabi Hotel & Residences Emirates Pearl, Corniche Road West (02 510 1234).
HIGHLY COMMENDED
Hamilton's Gastropub
When this swanky new hotel arrived this year we were excited to see what it had in store restaurant-wise. It offered up the excellent Turtle Bay and Si Ristorante, but we found ourselves (and many others) returning to Hamilton's time and again, as it offers something totally new on Saadiyat Island, a pub serving affordable meals.
Saadiyat Rotana Resort & Villas Abu Dhabi, Saadiyat Island (02 697 0000).
Stock Burger Co.
Hipsters might be turning vegan, but the meat-eating among their number will massively appreciate everything Stock Burger Co. stands for. Only sourcing their beef from 100 percent grass-fed cows, this joint can be rightly proud of its patties, plus the seafood options are top-drawer, too.
Holiday Inn Abu Dhabi, Dhafeer Street (02 555 1212).


RESTAURANT OF THE YEAR
Zuma
We've been here before. Zuma is once again our Restaurant of the Year, and deservedly so. It might seem like an obvious or easy choice, but believe us, making the decision who wins this award is never easy. It takes something very special to walk away with the title, and Zuma, dear reader, is very special indeed. Impeccable service, an effortlessly cool venue and sublime cooking make this the pinaccle of the capital's culinary scene. Time and again we come out of this place wowed by what's gone before. Each meal is perfect, everything on the menu is delicious. It's not just us who thinks so either, the place is always rammed, so if you haven't been yet, do yourselves a favour and book now.
Al Maryah Island (02 401 5900).
Be the first to get all the latest Abu Dhabi news, reviews and deals into your inbox by signing up to our free
newsletter
,
click here to sign up
.