Want to travel?
Eid Al-Fitr is almost upon us and with the holiday comes the opportunity to pack your bags and go on a trip with family and friends.
Abu Dhabi Airport offers flights to all corners of the world but we can't always be travelling to far-flung destinations.
If you want to experience a great trip and don't want to spend hours on a plane then here are seven short-haul trips from the capital you should check out this Eid.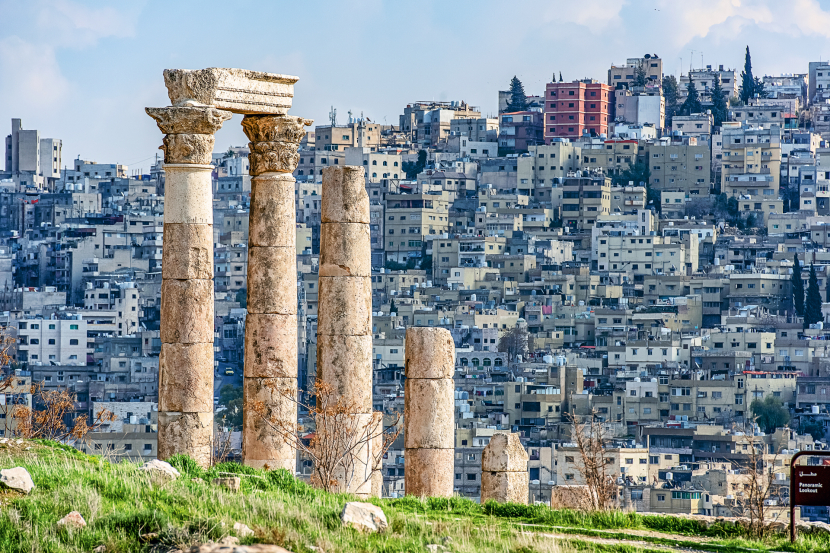 Amman, Jordan
Amman is a perfect spot for an Eid break, in that it's only a few hours from Abu Dhabi, temperatures are a lot cooler there and finally because it's a charming place to soak up Middle Eastern culture. As well as plenty of ancient ruins including the Temple of Hercules and the Umayyad Palace, there's also an abundance of modern flavours to keep your interest, like the Darat Al Funun art gallery. Hungry? Don't miss Sufra restaurant for homemade dishes in a traditional setting, or Cantalope for a high-end international menu and rooftop views. You can fly with Etihad from Abu Dhabi to Queen Alia International Airport in Amman for around Dhs1,500 return, while Emirates offer five flights from DXB and flydubai offer 21 direct flights every week from around Dhs1,300.
From Dhs1,300. Queen Alia International Airport.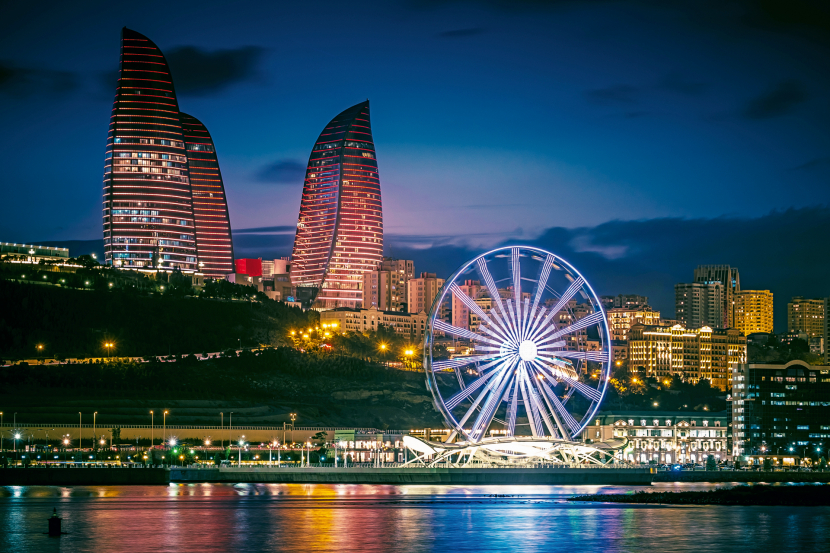 Baku, Azerbaijan
Baku is just starting to be explored and with high peaks, lush greenery and stunning modern architecture it's easy to see why. Summer temperatures sit at around 25 degrees celcius and flights from the UAE take just under three hours, making it an ideal destination for an Eid escape. Don't miss the Flame Towers – a trio of buildings mimicking flickering flames, and head to Sehrli Tendir restaurant for authentic dishes close to the famous Fountains Square. Etihad Airways put on a few flights a week to Baku Heydar Aliyev Airport, while Azerbaijan Airlines and flydubai offer daily flights from Dubai.
From Dhs1,200 (return). Baku Heydar Aliyev Airport.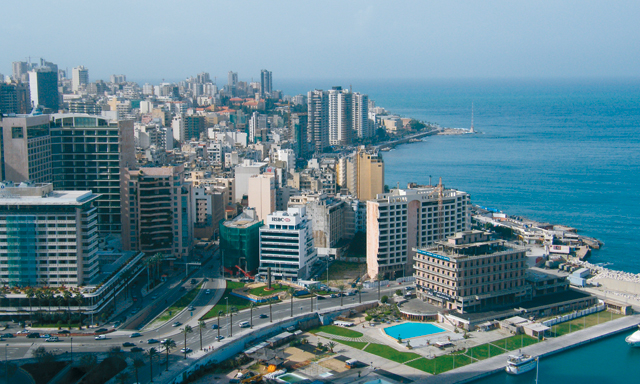 Beirut, Lebanon
Beirut is a favourite among Abu Dhabi residents for its short travel time, rich culture and vibrant nightlife scene. The capital city is both a city and a beach destination and the temperature around Eid is expected to be 28 degrees, which will come as a welcome relief for scorched Abu Dhabi folk. If you're after some culture, don't miss the National Museum of Beirut, where you can learn some more about what is one of the oldest cities in the world. Or alternatively, head to the Roman Baths for another glimpse into the city's past. In Downtown, don't miss Souk el Tayeb, a pop up farmer's market that takes place every Saturday, and for nightlife head to the legendary BO8 club or mega-haunt 01NE. If you're a fan of seafood don't miss Babel Bay at the swanky Zaitunay Bay, where you can enjoy more fresh fish than you can shake a tentacle at. There's any number of flights to Beirut-Rafic Hariri International Airport from Abu Dhabi and Dubai with airlines including MEA, flydubai and Emirates and Etihad from around Dhs1,000 return.
From Dhs1,000 (return). Beirut-Rafic Hariri International Airport.


Cairo, Egypt
Less than four hours from Abu Dhabi lies Cairo, and if you're after history and culture then there's really no better place in the world for a short break. Don't even think about visiting Cairo without heading to the 4,500 year-old Pyramids of Giza and the Great Sphinx of Giza just a little bit down the road. For some of the best regional food, head to Fayruz Lebanese Restaurant, or if you looking for something a bit more budget then Bab Al Qasr is another excellent (and less extravagant) option. You can get to Cairo from Abu Dhabi and Dubai with Egypt Air (AUH and DXB), Eithad and Gulf Air (both AUH) and Emirates (DXB), with flights starting at around Dhs1,300 return.
From Dhs1,300. Cairo International Airport.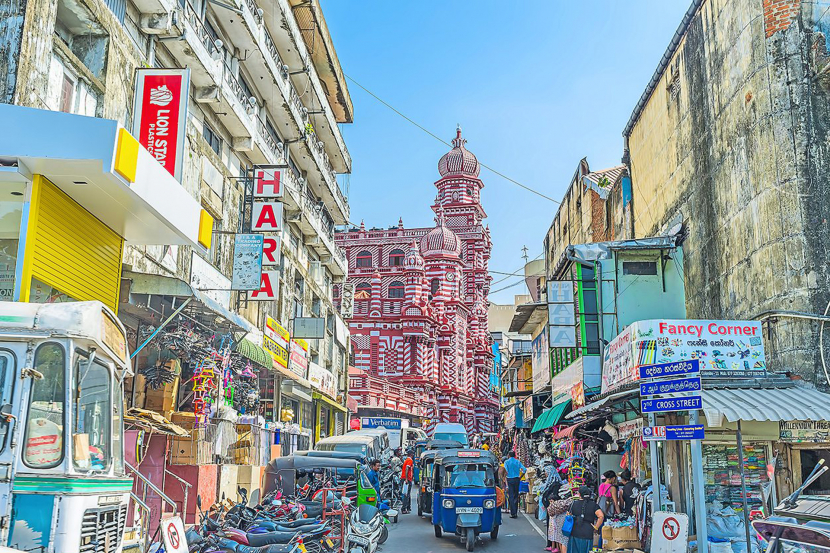 Colombo, Sri Lanka
Another favourite for the capital's residents, Sri Lanka is just a few short hours away, yet when you touch down you'll step out into another world. If you've got any sense you won't spend too much time in the capital, and instead venture out to lush mountainous regions such as Kandy, or idyllic beach-side towns like Mirissa. But before you vacate the city, make time for a meal at hidden gem Bu Ba, or Ministry of Crab if you're a crustacean fan. You can fly with Etihad from Abu Dhabi to Bandaranayake Airport, while SriLankan Airways offer 11 flights a week from Dubai and Emirates also offer a handful. But your cheapest option is probably flydubai with returns starting at around Dhs1,200.
From Dhs1,200. Bandaranayake Airport.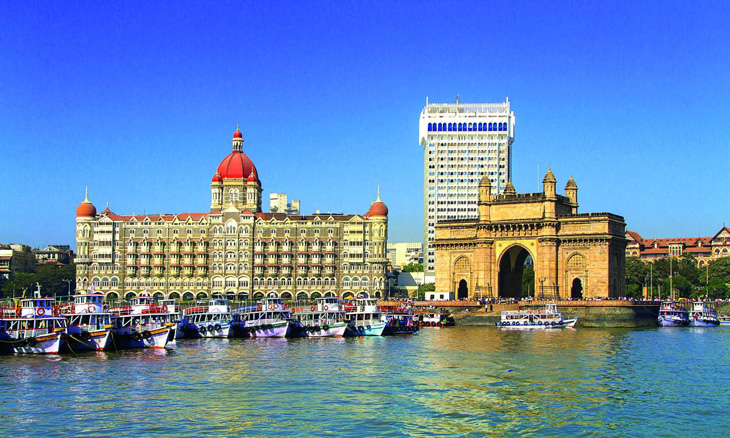 Mumbai, India
It's called the Maximum City for a reason, but if you're ready for the crowds then there's no place more vibrant than Mumbai. Whether you're rubbing shoulders with a Bollywood star or touring the slums, you're guaranteed to see every facet of Indian life - and it's brilliant. Taste authentic flavours on a street food tour with Reality Tours, or venture to Elephant Island (about an hour's boat ride away) to explore ancient temple ruins carved into the cliff side. You can unwind at Mumbai institution Leopolds, before moving onto the bustling Calaba Social to make a night of it (and try the fish tacos). On your way back to the airport, stop off at Masala Library for a 12-course molecular gastronomy feast that will make your head spin (and your stomach expand). There's any number of flights from the UAE with Air Arabia, Emirates, Eihad, Air India, IndiGo and SpiceJet flying out from Abu Dhabi, Dubai and Sharjah from around Dhs1,200 return. Jai ho!
From Dhs1,200 (return). Chhatrapati Shivaji International Airport.


Muscat, Oman
Muscat is so close to the UAE that you can even get a bus there from Dubai, but make the short journey and you'll be rewarded with perhaps the most idyllic Arabian escape that you can imagine. As well as centuries old forts nestled into beautiful hillsides, you'll also find restaurants from Michelin-starred chefs, huge shopping malls and stunning architecture. Don't miss the Sultan Qaboos Grand Mosque or the Bait Al Zubair museum, while for Omani fusion food you'll do well to head to Ubhar restaurant. Ethihad, Emirates, Air Arabia and flydubai all fly to Muscat from their respective hubs from around Dhs500. Alternatively, you can get the bus for Dhs55 from Abu Hail bus station in Dubai three times a day, or make the five-hour drive from the capital.
Dhs55 (bus), from Dhs500 (flights). Muscat International Airport.
Need more travel inspiration? Here is the ultimate guide to Eid breaks from Abu Dhabi this year.
Be the first to get all the latest Abu Dhabi news, reviews and deals into your inbox by signing up to our free
newsletter
,
click here to sign up
.