When you first move to Abu Dhabi, it doesn't take long to work out that ladies can actually enjoy great nights out for free on any day of the week.
We know it sounds far too good to be true, but actually pretty much every venue in the city has some kind of ladies' night deal, and if you're a bit of a night owl we reckon you must have tried quite a few of them by now.

So if you're looking to freshen up your girls' nights, mix up your routine and try something a bit different, check out our list of the most exciting new ladies' nights in Abu Dhabi.
ANNEX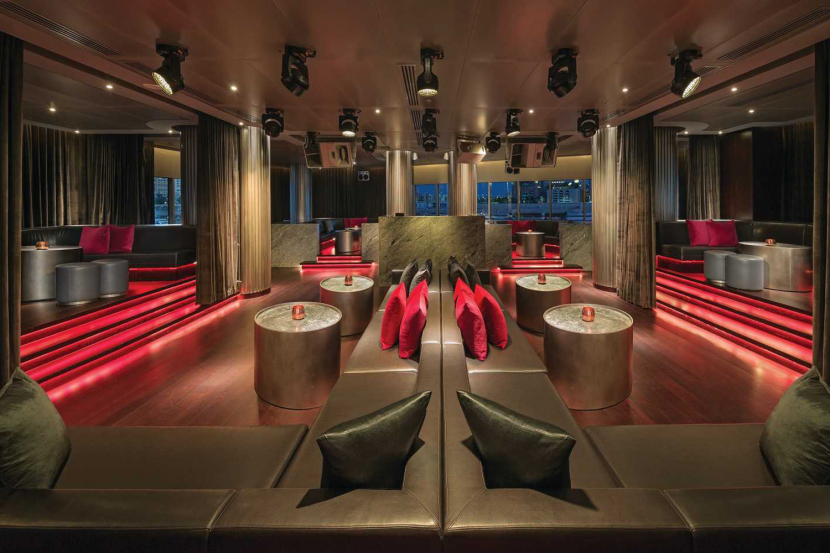 This venue at The Abu Dhabi EDITION is comfortably one of the coolest bars in the city, and on Wednesdays it is treating girls to a few different packages throughout the night. The event kicks off on the rooftop, where ladies can get free-flowing sparkling for Dhs75 or premium sparkling for Dhs150 between 7pm and 11pm. With tunes from a live sax player and amazing views across Al Bateen marina, it's the perfect place to start your evening. Then moving down to the club level, DJs Cliff Townley and James Murray will be playing a mix of the best urban, afro beats and Latino tracks from 11pm until 4am. Girls can also get free-flowing sparkling for Dhs75 from 11pm to 2am, and as if that wasn't enough, 50 percent off food all night long, too. There's so much going on you won't want to go home, but who does any work on a Thursday anyway?
Dhs75 (sparkling), Dhs150 (premium sparkling). Wed 7pm-4am. The Abu Dhabi EDITION, Al Bateen (056 992 2305).

Brick Rooftop Kitchen and Bar
This new venue at Aloft Abu Dhabi offers top views over central Abu Dhabi and tasty plates of food which are all prepared in the open kitchen and brick ovens (the name makes sense now, right?). If that isn't enough to persuade you to pay it a visit, well the Temptation Tuesday ladies' night will definitely convince you. This event offers the perfect opportunity to go and check out the new bar, as from 8pm until 10pm girls get free-flowing sparkling, and then after 10pm there's a further three free drinks on top of that. Tunes are provided by DJ Eyjey, and he's guaranteed to get you all on the dancefloor with his mix of current and old-school '80s and '90s hits.
Free. Tue 8pm-2am. Aloft Abu Dhabi, Al Khaleej Al Arabi Street (02 654 5000).
Casa De Cuba
Filled with bright tropical flowers, expertly crafted mixed drinks and amazing tunes from live DJs, Casa De Cuba is always a great night out. It was closed over the summer (weirdly enough outdoor bars just don't work when it's 45 degrees outside), but now it is back with a brand new ladies' night. The Casa de Cubanita night offers ladies unlimited sushi and three glasses of bubbly all for less than Dhs50 every Wednesday, and as always the soundtrack will be a brilliant mix of pop, dance, RnB and everything else, so make sure you bring your dancing shoes. Could Iris have a new rival for the best Wednesday ladies' night on Yas Island? You'll have to check it out and see.
Dhs49. Wed 7pm-10pm. Yas Marina, Yas Island (056 742 7435).
Dusk
Zaya Nurai Island is one of the most exclusive resorts in Abu Dhabi. Surrounded by beautiful blue water and picture-perfect scenes, a trip here is always amazing. But now ladies in the capital have another reason to make the boat ride over there.
Mexican restaurant Dusk is offering free Mexican mixed drinks, grapes and hops every Tuesday, plus 20 percent off the tasty fajitas, burritos, nachos and other tasty Mexican plates as well. You can get there by taking the shuttle boat from the Zaya Nurai jetty on Saadiyat Island. Has there ever been a more Abu Dhabi thing to do than heading off on a mid-week jaunt with your girlfriends for some free drinks on an exclusive island resort? We don't think so.
Free. Tue 7.30pm-11pm. Zaya Nurai Island (02 506 6274).
KOI Abu Dhabi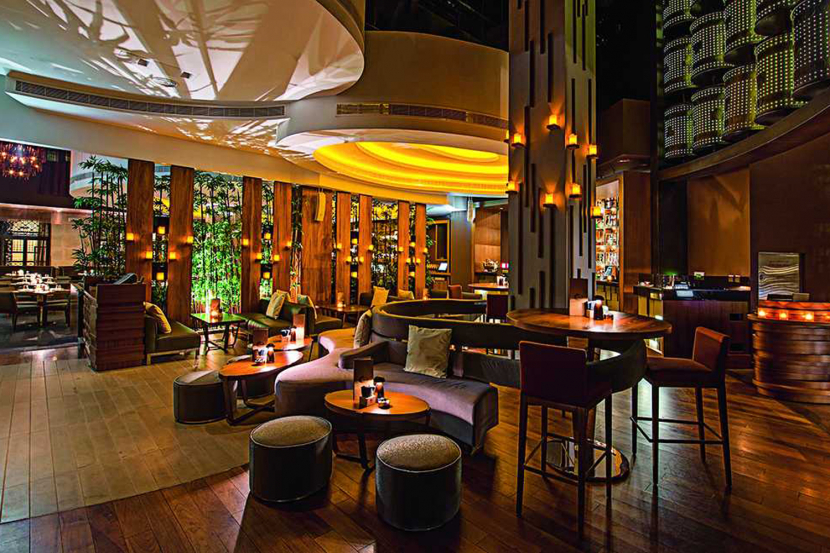 The Sunday ladies' night at Japanese restaurant Koi has been going for a few months now. The Fujin event offers girls a whole four hours of free-flowing sparkling grape and mixed drinks, plus 50 percent off the menu of delicious food. There's also tunes from DJ James Murray to keep the party vibes going all night. With free drinks, sushi and a cool crowd, it's got everything you need for a brilliant night out. It's quite possibly one of our favourite ways of starting the week.
Free. Sun 8pm-midnight. The Collection at The St. Regis Saadiyat Island Resort, Abu Dhabi, Saadiyat Island (02 678 3334).
LEXX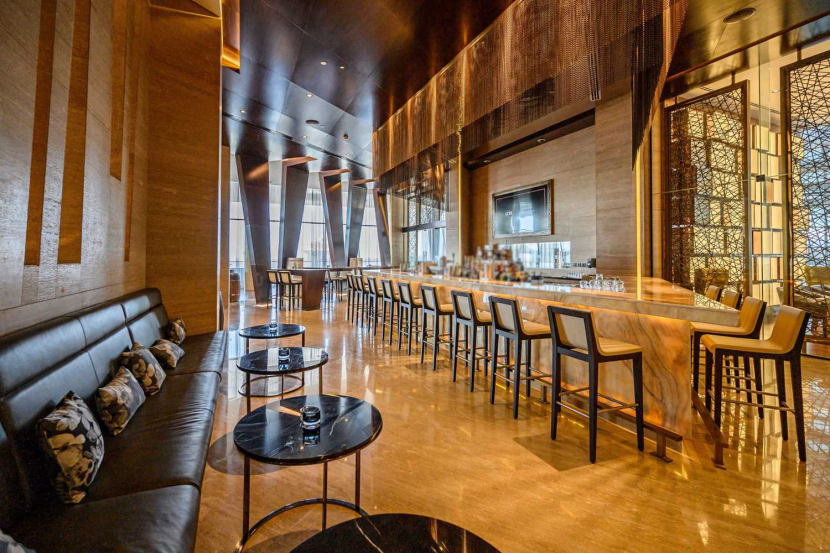 The swish grape and cheese bar is one of the most stylish new venues in the city, and the ladies' night deal is the perfect opportunity to go and check it out. Girls get four free drinks from a selected menu and if you start to feel a bit peckish you can always grab some of the complimentary pass-around snacks. The bar area is filled with comfy leather seats and the well-stocked bar contains every drink you could ever imagine. So if you fancy trying somewhere new on your next night out, why not get your crew over to this stylish bar in the Grand Hyatt?
Free. Wed 8pm-5am. Grand Hyatt Abu Dhabi, Hotel and Residences Emirates Pearl, West Corniche (02 510 1234).
Onyx
When Onyx opened this summer, we were all excited to find that we had yet another late-night venue to keep us up until way past our bed time. If you don't believe in staying in and moping on a Saturday night then you can head to the High End ladies' night, with free drinks for girls throughout the night and tunes from DJ Rateb. Meanwhile, the Monday La Belle night also offers free drinks, and any gents working for Etihad get 50 percent off and bank workers get 30 percent. Any venue that offers two ladies' nights a week is our kind of place.
Free. Sat 11pm-4am; Mon 11pm-4am. Novotel Hotel Al Bustan Abu Dhabi (050 977 9535).
Tokyo Grill
There are so many fun things to do in Abu Dhabi on the weekend, yet whenever we discover a new Monday ladies' night we can't help but get quite excited. Tokyo Grill at the Venetian Village is one of the coolest places in the capital to enjoy some Japanese bites, and now it has launched an incredible Friday deal. The Sakura ladies night offers free-flowing house beverages (including colourful mixed drinks) plus platters of the restaurants most popular Japanese canapés for Dhs50 per person. Plus, to add to the feeling that you've been transported over to Tokyo for the night there's also a fun photo booth where you and the girls are encouraged to get glammed up in kimonos. We're always the ones hogging all the best sushi.
Dhs50. Mon, 7pm onwards. The Venetian Village, The Ritz-Carlton Abu Dhabi Grand Canal, Khor Al Maqta (050 6969 503).
VaKaVa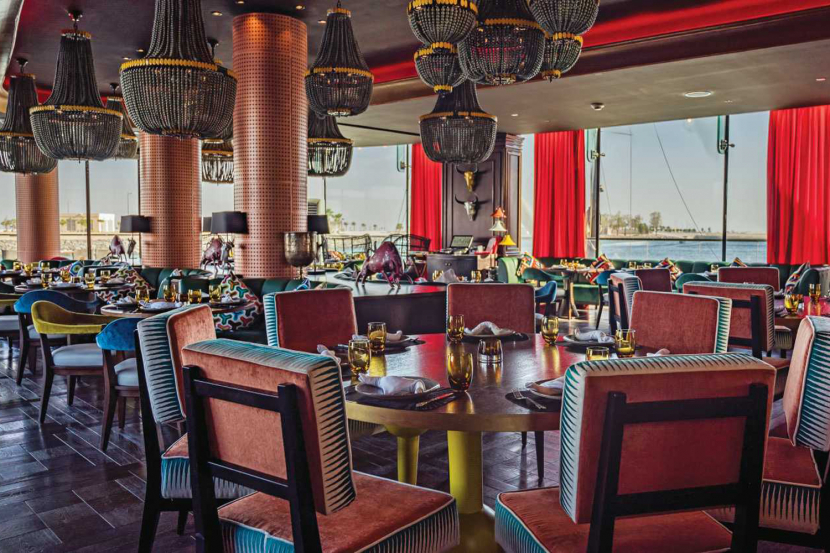 One of the latest restaurants to hit the dining scene in Abu Dhabi is South American restaurant VaKaVa. Found at Jumeirah at Etihad Towers it's got a vibrant, funky dining room and some seriously tasty plates on the menu, including ceviches, tacos, grilled meats and of course, lots of signature smoking guacamole. But now the colourful venue has made itself even more appealing. Every Tuesday it is offering ladies in Abu Dhabi the chance to come along and enjoy live Latin music and tasty bites, and perhaps most importantly three free drinks from a selected menu. Now the weather is cool and the terrace has reopened, the Suavemente ladies' night is one of the best places to be on hump day.
Free. Tue 8pm-11.30pm. Jumeirah at Etihad Towers, West Corniche (02 811 5666).
Victor's Bar & Restaurant
Abu Dhabi has countless ladies' nights, but Victor's Bar & Restaurant has launched one that's a little bit different. If you think you sound amazing singing in the shower or along to the radio in the car, then you are invited to come and show off your talents at the ladies' karaoke night at the friendly pub. Held every Wednesday evening from 7pm until midnight, ladies can get five complimentary drinks, 50 percent off food and the chance to blast out a tune or two on the karaoke station. It might not be the most glamorous of ladies' nights but really, who can be bothered getting dolled up every time you want to go out anyway?
Free. Wed 7pm-midnight. Hilton Capital Grand, Sheikh Rashid Bin Saeed Al Maktoum Street (02 666 5508).
Be the first to get all the latest Abu Dhabi news, reviews and deals into your inbox by signing up to our free
newsletter
,
click here to sign up
.