Lynn Nolan, nursery manager and early years specialist, Ranches Primary School
"Through art and craft activities, children are offered an opportunity to reconstruct and assimilate feelings and experiences. It provides them with a personal language, which helps them to communicate their world through creative expression."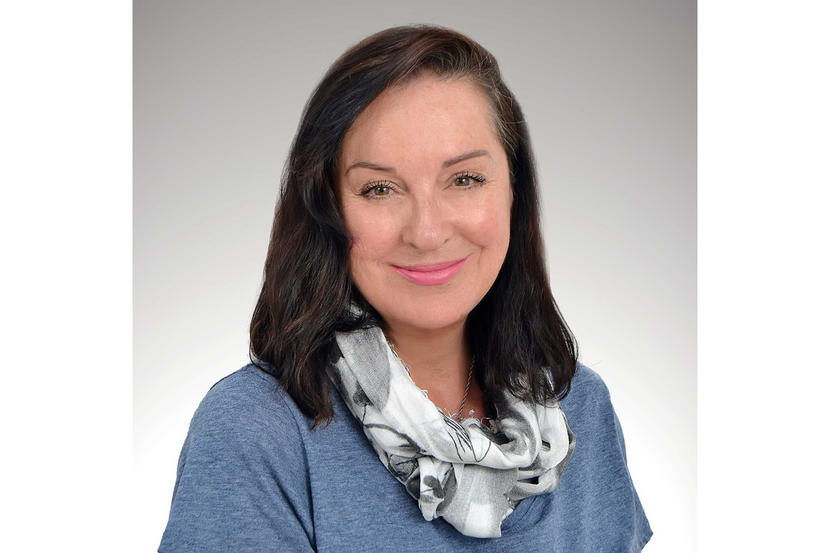 Essential Tools and Materials
• Variety of textured card, papers, fabric and scraps: (reuse magazines, newspaper, wallpaper, greeting cards, cereal boxes and
food packets).
• Bits and Bobs Box: Keep a box to add bits and bobs such as ribbon, buttons, bottle tops, string, yarn, sequins or old jewelry parts. Even dried orange peel, leaves and egg – shells are great for creating collages.
• Variety of mark making tools such as brushes, sponges, sticks, spoons, straws, scrunched balls of paper, feathers.
• Various coloured safe paints, homemade finger paint, food colouring.
• Spices, herbs and food essences, added to paint make a wonderful sensory experience
• White school glue, or home - made glue using flour and water.
• Clay or salt dough.
• Children's safety scissors.
• Pens, pencils and crayons.
• Old large tee shirt or apron.
Activity
Unicorn foam painting
Children need to explore different ways of mark making and getting creative. This activity invites your child to explore cause and effect, take a risk and have a go.

Items needed
• Large paper folded in half.
• Shaving foam in a bowl plus spoon.
• 2 x colours of paint or food colouring in droppers.

How to do the activity
• Open the folded paper flat out on the table or floor.
• Invite your child to spoon blobs of foam around one side of the paper.
• Let your child drop colour on to each blob of foam.
• Help your child to gently fold the paper in half and pat and rub the paper while pressing down.
• Open the paper to reveal a magical, coloured cloud of foam.

TIPS: Mix white glue to the foam before – hand to create puff paint which will dry shiny and textured. Use pastel or soft colours for best unicorn effect.
Ramadan Activity
Crescent moon window mobile
This activity develops early creative design and construction skills. Adjust the level of support according to your child's age.

Items Needed
• Paper Plate (not plastic).
• Coloured card.
• Gold or silver paint.
• Brush or sponge.
• Glitter and sequins.
• Scissors.
• Glue.
• Pre cut card shaped moons and stars from coloured card (approximately 2–3cm diameter).
• Pre cut lantern or coffee pot shapes from the black card (cut just short of the width and length of the top edge of the plate).
• String or yarn to hang the finished craft.

How to do the activity
1. Cut a hole in the center of the plate leaving a border of about 5cm ( 2–3 inches).

2. Invite your child to paint the plate in either silver or gold and allow to dry.

3. Once the plate is dry, let your child stick the moon, stars and sequins randomly around the border edge of the plate.

4. Place the lantern shape in the center of the plate and glue or staple the top and bottom to the plate border.

5. Let your child add glue with a brush and sprinkle profusely with glitter.

6. Thread yarn in the top of the plate and hang in the window.

TIPS: Instead of a lantern or coffee pot, cut out a large star shape with star's tips reaching just past the border edge of the plate.
Fiona Cameron, deputy head of primary, Jebel Ali School
"Arts and Crafts allow children to escape into a fantasy world which enables them to destress and decompress, drawing on their imagination and creativity. It gives them time to step out of their own 'real lives' which right now have been turned upside down.

It is an escape away from screens and technology which not only develops their manipulation skills but also develops their creativity and language, and will further help them in their reading comprehension skills and in their writing."
Activity
Jackson Pollock with puffy paint

You will need
• 1 tbsp self raising flour.
• Food colouring.
• 1 tbsp salt.
• Water.
• A4 Paper or cardboard.
• Teaspoon.
• Dessert spoon.

How to make puffy paint
1. Mix the flour and salt in a bowl.

2. Add water (small amounts at a time) and stir until you get a smooth paste (about the consistency of yoghurt).

3. Add the food colouring of your choice.

4. Mix well.

Now to get Jackson Pollock creative
1. Cover the area you are working on with newspaper or work on a surface which can be wiped down easily as this activity may get messy.

2. Take a spoonful of your homemade Puffy Paint and flick it on to the paper, watch the patterns as it lands.

3. Use different colours until you are happy with your creation.

Now for the puffy bit
Put your creation in the microwave for around 30 seconds. When you remove your creation the paint will have become solid and puffy giving your masterpiece a 3D effect.
Ramadan activity
Good Deeds Tree
As we continue to be in lockdown and Ramadan is upon us this is a good time to help your children think about the meaning of this holy month no matter what religion they may be.

You will need
• An empty water bottle or milk container.
• Kitchen Spatulas, pencils, rulers or kebab skewers.
• Paper or cardboard.
• Scissors.
• Sellotape.
• Decorating materials (whatever you want).
• Lego or small toys such as Shopkins, Squishies, Playmobil.
How to make your Ramadan
Good Deeds Tree
1. Cut the top off the water bottle or empty milk container, (about ¼ of the way down from the top) you will need to use the bottom part only.

2. Take a piece of paper and wrap around the outside of the container. Before you stick it, write 'Ramadan Tree' on the paper.

3. Decorate however you wish.

4. Stick the decorated paper around the outside of the container. Fill the container with small toys such as LEGO, Shopkins, Playmobil etc. Take the kitchen spatulas, pencils, rulers or kebab skewers and push them into the water bottle or empty milk container.

5. Arrange them so they look like branches of a very surreal tree.

6. Cut leaves out of any plain paper and put in a tupperware box next to the tree.

7. As your child does a good deed during Ramadan write it on a leaf and sellotape the leaf to the tree.

8. They can then take one small toy from the container in recognition for their good deed.
Charlotte Lavelle, head of art, Amity International School Abu Dhabi
"Art and Craft activities provide opportunities to explore, experiment, discover and create. This process holds great value for children and adults alike. Creating and appreciating visual art enhances creativity, imagination and self-esteem and Art and Craft activities can increase a child's cognitive and social development skills. Key development skills which can be built through Art and Craft include: motor skills, language development, cognitive development, visual processing and inventiveness."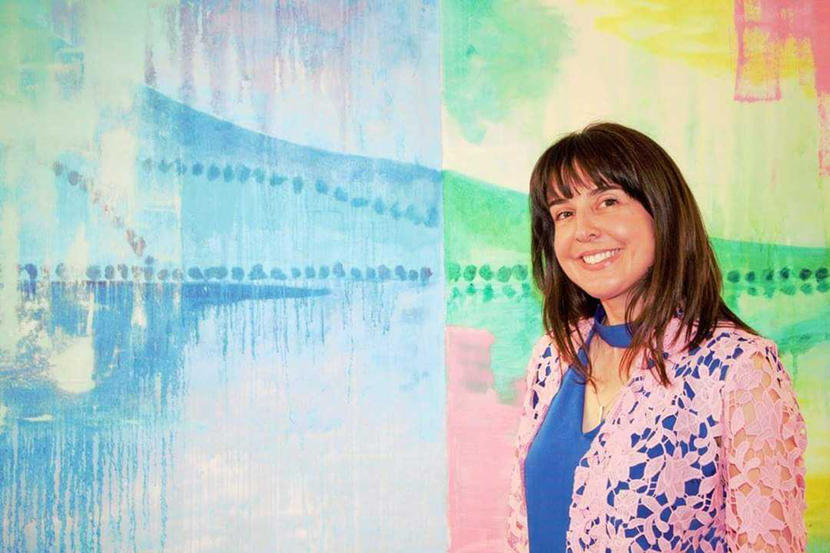 Activity
Tape resist glitter forest
Early years kids always love the chance to sprinkle glitter.

They will need
• A large piece of sturdy paper.
• Masking tape.
• Tempera paint.
• Brushes.
• Glitter.

How to make it
1. Firstly apply the masking tape in the outline of trees.

2. Once complete the child may add some bright colours such as green and red.

3. Then sprinkle glitter and allow to dry

4. Remove the tape carefully to give it a natural look.

5 Shake off the excess glitter into a bin.
Ramadan activity
Art project
Kids always enjoy this fun and colourful Ramadan-inspired activity.

They will need:
• 2 sheets of A3 or larger sheet of paper.
• Blu tack.
• Watercolour paint.
• Straws.

How to make it
1. Show the kids some images of Mosques and minarets and ask them to describe the shapes they see. Next encourage them to draw the outline of the mosque filling the page up to the edges.

2. The next step is to out the shape of the mosque neatly along the line.

3. Place the silhouette onto another sheet of paper and temporarily fix it with some blu tack.

4. When this is in place ask the child to splatter coloured paint over the entire page focusing on the background around the mosque.

5. Once the paint has dried the mosque shape can be lifted and there will be a white silhouette of a mosque with a colourful background.
Claire Martin, Teacher, Regent International School
"Arts and crafts are such a vital part of the curriculum in Early Years. It provides children with an opportunity to harness their creative talents through a variety of different tools and resources. It allows children to experiment with colours and textures, while providing them with the opportunity to develop their fine motor skills through the use of different tools. It is also a great way for the children to work alongside their family and friends to develop their communication skills while having fun!"


Activity
Junk modelling boat

Resources
• Junk modelling resources.
(milk cartons, water bottles, cereal boxes, egg containers, cans, anything you can find around the house- make sure you ask an adult if you can use it).
• Glue/tape/stapler.
• Paint.

How to make a boat
1. Plan what you want your boat to look like.

2. Use the materials that you have to build your boat (remember, if your boat is going to go in the water, the materials at the bottom will need to be waterproof or your boat is going to sink).

3. Use the tape/glue to stick the pieces of your boat together (remember to give them time to dry).

4. Paint/decorate your boat.

5. Test it in the water, does it float?

Ramadan activity
How to make a Ramadan Paper Lantern

Resources required
• Paper (coloured or white that can be decorated).
• Scissors.
• Glue/tape/stapler.
• Decorations (glitter, stickers, pens, whatever you can find).

How to make your lantern
1. Carefully cut off one end of the paper. Set this aside to use as the handle for your lantern.

2. Decorate the sheet with a Ramadan theme.

3. Fold the paper in half, lengthwise, along the dotted line.

4. Carefully cut along the marked lines. Be very carefulthat you don't end up cutting to the edge of the paper.

5. Unfold the paper.

6. Match the long edges together on the lantern and use tape/glue/stapler to hold it in place.

7. Glue or ask an adult to staple the handle to the top of the lantern.
Jennifer Hutchinson, head of art, Cranleigh School Abu Dhabi
"Enabling children to experience arts and crafts contributes to their personal, social, cultural and creative development. It allows them to engage with visual, tactile and other sensory experiences, which leads them to connect with and respond to the world around them. Through experimentation children develop confidence, competence, imagination, creativity and problem-solving skills. A child will learn to make independent decisions by facing and solving artistic challenges. Arts and crafts help to instill a real sense of achievement and pride in children, boosting their self-confidence, resilience and motivation to succeed. Creating an artwork is the perfect way for children to discover that it's okay to make mistakes and that getting things 'wrong' can lead you to 'happy mistakes' or a whole new idea."
Activity
Make monsters
For this fun activity you will be creating 'Monsters' with home-made play-dough by using various hand-building techniques. Before you create your monsters in playdough we need to get your imaginations flowing by designing a monster on A4 paper. Materials needed – you will need a pencil to draw, a marker to outline and colouring pencils to add colour.

Part One
1. On a sheet of A4 Paper create a title 'My Monster'. Why not use fun letter writing, like bubble writing or thick markers?

2. Ask mummy or daddy to help you find some exciting examples to help you.

4. Lightly sketch your monster until you are happy with the size and shape. You could use arms from one images, legs from another etc. Make your monster unique

5. Add details and outline your monster using a black marker.

Part Two – adding colour to your monster
1. It's time to add colour to your monster. You can do this using colouring pencils.

2. Blend your colours smoothly by working slowly to layer each colour.

3. You can outline in black colouring pencil or marker to really make it stand out.

Part three – making play-dough and sculpting your monster
1. To experiment with various ingredients in order to create a material that can be used for sculpture.

2. To experiment with hand-building techniques to create a 3D Form

Materials needed to make the playdough
• 1 Cup of Flour.
• ½ Cup of Salt.
• ½ Cup of Water.
• Food Colourings or Washable Paint.
• Freezer bags or air-tight boxes to keep the play-dough from drying out if you don't use it the same day.
It's now time to use your playdough to create your monsters. Think about what shapes you can use to create your design. Circles, triangles, squares etc.
Ramadan activity
Make lanterns
You can make an excellently designed fanoos (lantern) for your home and festoon your windows with these colourful hanging lanterns.

What you need
• A4 (or A3) coloured card, metallic card is very effective.
• Decorative hole/craft puncher.
• Coloured tissue paper.
• Ribbon.
• Scissors, ruler, pencil.
• Craft Knife optional (adults only).
• Glue stick.

Instructions
1. Copy or print out a fanoos template (www.teacherspayteachers.com).

2. Cut on the solid lines and score and fold on the dashed lines.

3. Cut out the grey rectangles (This may be easier for an adult to cut out with a craft knife).

4. Use a craft punch to punch out shapes in the lantern.

5. Stick brightly coloured tissue paper over the holes.

6. Glue or tape a piece of ribbon to the top of your fanoos.

7. Coat the inside of the 'A' flaps with your glue stick.

8. Begin by folding your fanoos, by lining up the 'A' flaps over the 'B' flaps - 1 to 4.

9. You may need to insert a pencil or your finger inside the final flaps so you can press them down.

10. Hang your fanoos in a sunny window and you'll see the colours light up.
Deborah West, art teacher, DESS
"Art gives a voice to the voiceless, freedom to the trapped and a safe place to interact with many worlds". In the words of Hope, Year 5: "Art is like a whole, new, wonderful language, without any words."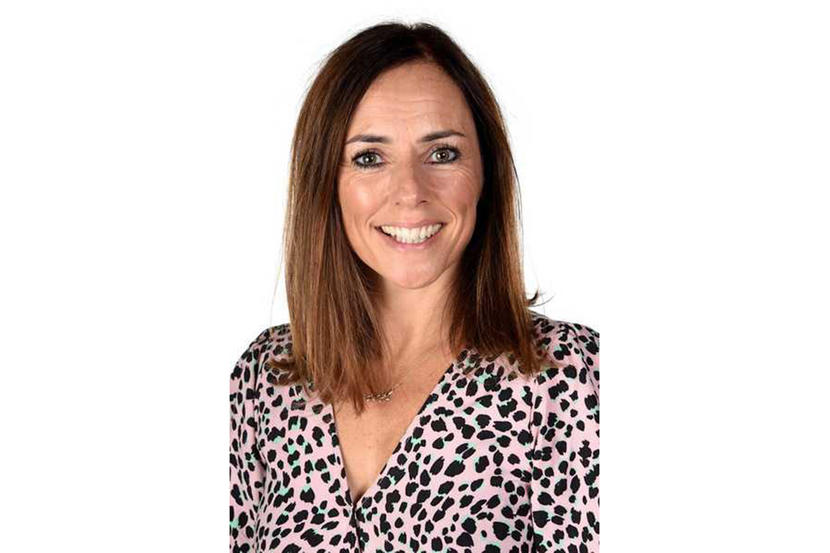 Activity
Pop Art

You will need
• Bright coloured paper
• Newspaper
• Markers
• Pencil
• Glue

Method
1. Choose an onomatopoeic word such as 'pop', 'bang', 'whizz' etc

2. Draw an enlarged version of it in a 3d font, using pencil first

3. Use a black or dark marker pen to go over your pencil lines once you are happy

4. You can leave the word uncoloured, colour it in a. bright colour or fill the space with tiny black dots, using your marker

5. Cut your word out carefully and glue in the centre of a brightly coloured piece of card.

6. Draw a zigzag cloud around your word in pencil and once you are happy with it, go over it with your black marker pen

7. Glue the word and zig zag cloud onto a piece of newspaper

8. Draw a cloud around the zig zag and cut out

9. Continue doing this for as many layers as you want to

10. Glue onto final background piece of card and add lightning, stars etc to really make your word POP!

Ramadan activity
The mosque at sunset, A mixed media masterpiece

You will need
• Watercolour paints.
• A paintbrush.
• Black paper or card (same width as your base paper).
• Scissors.
• Pencil.
• Photographs of mosques.
• Glue.

Method
1. To create your sunset colour 'wash' you will need watery paint.

2. Dip your paintbrush in water first and then into your first colour.

3. Sweep your brush horizontally across the paper, from one side all the way to the other. It should sweep smoothly but if not, add more water.

4. Clean your brush and repeat the process for your second colour, sweeping your brush underneath your first colour. Overlap the colours slightly to blend the two colours and avoid a 'stripy' effect.

5. Repeat for a third colur, until your base paper is full and then leave it to dry.

To create your silhouette
1. Look closely at some photographs of different mosques, noting the key features (minarets, dome).

2. Draw the outline of the mosque onto your black paper/card, making sure it goes all the way from one side of the black card/paper to the other. Be sure to include a dome and at least one minaret. TIP: Keep it simple for cutting out.

3. Cut out your silhouette carefully. For an extra challenge, cut out some windows and doors too.

4. Glue your silhouette onto your dry sunset background.

5. Admire and share your artwork.
Esther Hunter, principal Raffles Starters and Nursery
"Expressive Arts and Design (EAD) in the Early Years Foundation Stage is a fundamental aspect of the curriculum and children engage with arts and crafts in a different way to other elements of the curriculum. Art and craft activities support development in a myriad of ways; children design whilst creating and develop independent thinking skills through open ended creative play. Children develop confidence and language skills through talking about their art projects and what they have made. And physically children refine their fine and gross motor control through arts and craft activities. Being creative in the Early Years is essential to children's holistic development."


Activity
Tissue paper turtles

You will need:
• Paper plate.
• Tissue paper.
• PVA Glue.
• Scissors.
• Card.
• Googly eyes.

Instructions:
1. Cut the tissue paper into squares (or any shape you like).

2. Cut out feet, a tail and a head.

3. Stick the tissue paper to the back of the plate.

4. Attach the googly eyes to the head.

5. Attach the feet, tail and head.
Ramadan activity
Ramadan decorations

You will need
• Card.
• Paints.
• Glitter.
• Wool or thread.
• Scissors.
• Hairspray.

Instructions
1. Cut out the moon and the stars.

2. Paint and decorate with glitter.

3. Spray a little hairspray to hold the glitter in place.

4. Thread the stars onto wool/thread.

5. Attach to the moon.

6. Hang in your home.
Rachel Smith-Green, head of inclusion and arts programme lead, The Arbor School
"It gives children an ability to express themselves when they may not be able to find the words to say how they're feeling. It is a safe space because there are no right or wrong ways of doing something in art, but rather ways they can experiment, problem solve or re-evaluate. It is also a tremendous way to support a child's gross and fine motor skill development as well as their hand
eye coordination."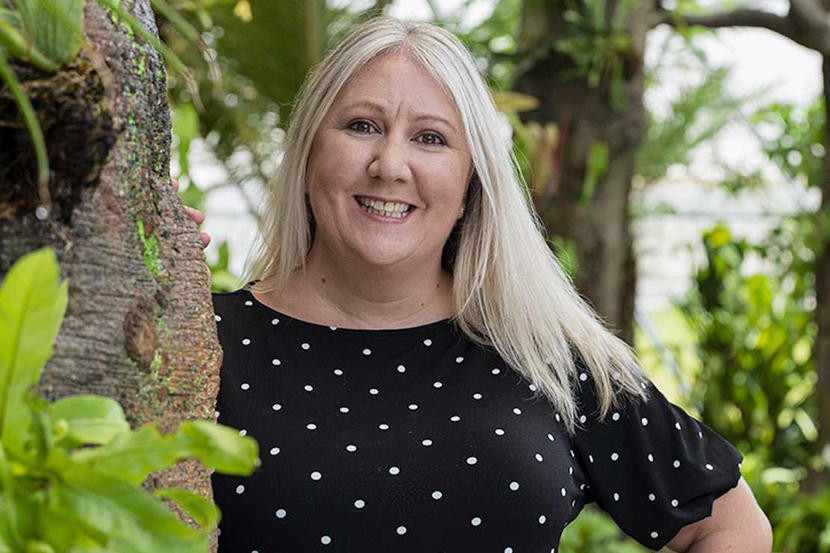 Activity
Papier mache fruit bowls

You will need
• A balloon.
• A newspaper or magazine.
• PVA glue.
• Old brushes.
• White paper.
• Paint.

Method
1. Blow up your balloon and place it, knot down, on a mug.

2. Cut the newspaper into strips and cover in PVA glue, before sticking to the top half of the balloon.

3. Repeat until you have 10 to 15 layers.

4. Make the last layer out of white paper rather than newspaper.

5. Leave to dry.

6. Paint your pattern/picture inside and outside.

7. Once dry, give it a thick coat of PVA glue.

8. Leave to dry and then gently remove from the balloon to create a fruit bowl.
Ramadan activity
Salt Dough Moon and Star Decorations

You will need
• 1 cup of plain flour (about 250g).
• Half a cup of table salt (about 125g).
• Half a cup of water (about 125ml).
• Boiled fruit sweets.
• Paint or sequins.
• String.

Makes one ball
Preparation time 10 minutes.
Cooking time 3 hours.

Method
1. Preheat the oven to its lowest setting and line a baking sheet with baking parchment.

2. Mix the flour and salt in a large bowl. Add the water and stir until it comes together into a ball.

3. Transfer the dough to a floured work surface and shape into stars and moons. You can cut out the centre of your stars and place a boiled sweet in. Use a skewer to make a hole so you can hang your ornament.

4. Put your finished items on the lined baking sheet and bake for 3 hrs or until solid.

5. Leave to cool and then paint or decorate.

6. Tie string through the holes and hang around your house.
Maria Gee Jacome, Primary Arts Specialist at Horizon International School
"When it comes to arts and crafts projects, there is more than one way to approach an activity. An art activity could either be product-focused or process-focused. Product-focused art is when a child follow a set of instructions to achieve a project knowing what the end product should look from the beginning. Process-focused art, on the other hand, hinges more on the child's discovery and creativity as he is given an open-ended project where he has the opportunity to express himself. As adults each of us has our own idea of what it means to us on a personal level. For children, however, art is something they DO…it is a process."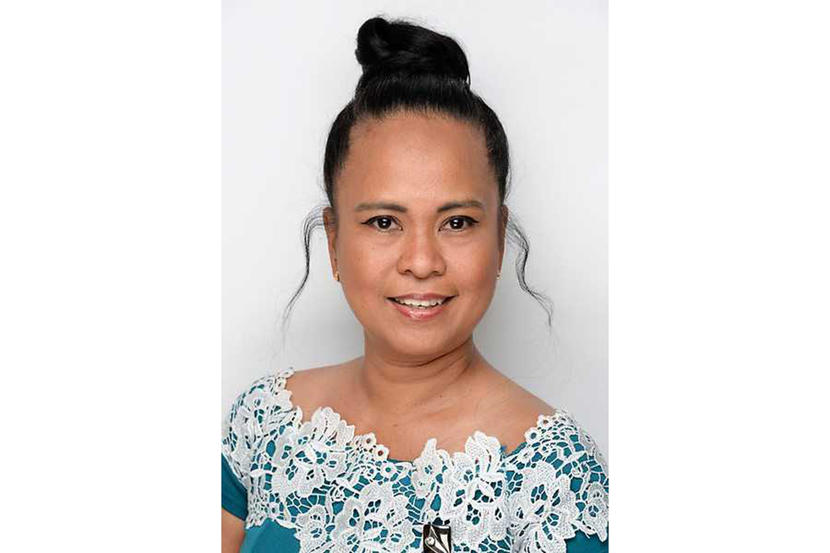 Activity
Coffee paintings

What you need:
• Instant coffee.
• Water.
• Paintbrush.
• Paper.
• Paper cups.

Method
1. Make colours in separate cups. Drop a small amount of instant coffee powder into the separate cups or different sections of your well palette. Use a dropper or a pipette to control the amount of water you pour in each of the cup or well. Dilute the paint gradually. It's better to add too little water than too much, because you can always add more. Wait for the coffee to dissolve and mix well with the brush.

2. Test the tones of brown. Try creating a rough value chart on a piece of paper, painting from dark to light tones, using the coffee pigment that you made from each cup.

3. Lightly draw your design. Think about what you are planning to paint. With a pencil, marker, charcoal or a fine tip brush, sketch an outline of the picture you would like to paint.

4. Get creative. Paint using the darkest colour for the outline of your design. Decide where the light source is and gradually build tones, shades and tints. Bring out shadows using dark tones and reflections of light using light tones or leaving the space unpainted.

5. Layering paint. It is important to let your layers dry completely before painting on top of them. If you start to paint on top of a wet layer, the colours will bleed. If this happens, it helps to have a tissue handy to dab out excess water.

6. Add details. Use a small brush, cotton buds to add details to your piece. You can lighten some small areas by dabbing water or darken other areas by painting more coffee on them.


Natalie Kaye Aspinall, assistant principal – curriculum & assessment – GEMS Wellington Academy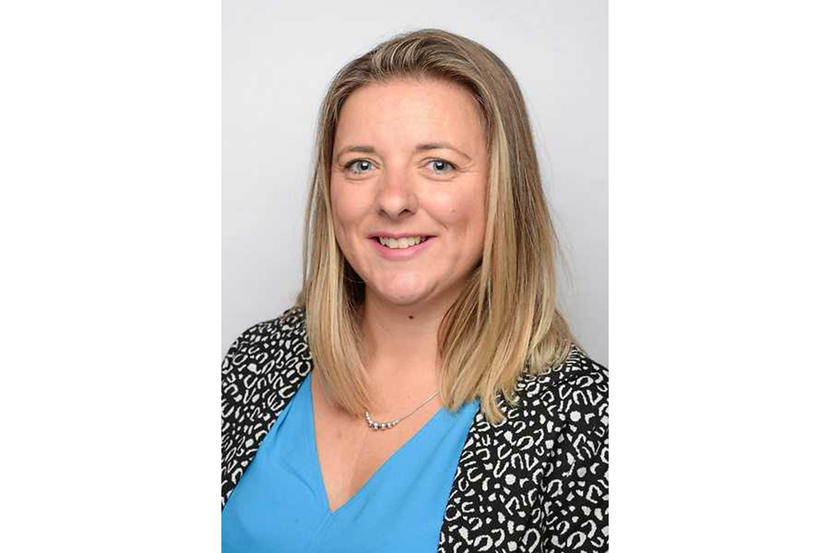 "Art is an important part of our curriculum at WPS and our children are lucky to have a specialist art facility to use when they complete their art activities. During this remote learning period, we recognise that not all children will have access to a wealth of art resources. With that in mind, at the heart of our Art lessons is our children's well-being. Teachers have expertly planned lessons that link to children's thoughts, feelings and emotions. As we are spending a lot more time with our families, we feel that is important to connect with the people closest to us, and arts and crafts are a lovely way to do that."


Carley Turner, Maker Space Instructional Assistant, American School Dubai
"Arts and crafts embodies hands-on creativity and the human spirit to make! We should celebrate our creative expressions through art, craft, storytelling, and making. Little hands and big minds can become inventors and amateurs can stem new ideas to inspire one another. Every home should have a creative makerspace where creativity thrives, and lifelong learning and passion starts."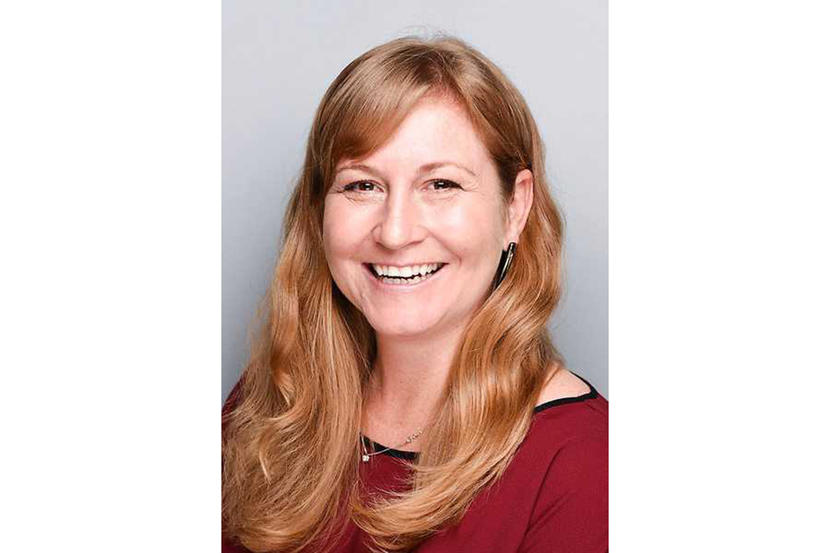 Activity
Coffee filter butterfly

Materials
Paper coffee filters, pipe cleaners, wooden clothes pegs, spray bottle filled with water, craft glue (optional), markers or paint

Method
1. Smooth a coffee filter over a plate, pie pan, or stack of newspapers and start colouring the coffee filter with markers or paint.

2. When done dotting the filter, spray water over the filter and allow the coffee filter
to dry completely.

3. When the coffee filter is dry, scrunch the middle of it into a butterfly shape and secure with a clothespin. Cut a small length of pipe cleaner, then fold it into a V shape to make antennae for the butterfly. Slide the pipe cleaner into the clothespin.
Activity
Twisty snake sculpture

Materials
• Paper or coloured cardboard.
• Markers and stickers.

Method
1. Grab your paper and cut out a twisty snake shape.

2. Once your snakes are cut out, decorate them. You can use markers and easy-to peel sticker circles.

3. Twist the snakes into an 8 shape by sticking the head in the back curve and the tail through the front curve.

4. Finally tape the head and tail in place.

You can then add tongues for extra effect.


Laura Hitchings, head of art, food and design, Arcadia School
"Children should be given the chance to experiment with art at every opportunity, in order to spark creativity from a young age and allow them to express themselves. Arts and crafts are key for a child's development, both mentally and physically, as they able to observe what they create from different perspectives and make connections between different things. Art allows young minds to evaluate the similarities and differences in life, helping them find their voice while seeing things from the point of view of others."
Activity
The moon and stars

Materials
• A4 paper.
• Black pen.
• Coloured pencils.
• Ruler and circular objects (eg plate) one big. and one small for the moon shape.

Method
1. Moon outline – using your big and small round objects use them to draw a moon shape.

2. With your bigger circular object draw another 2 lines towards the back of your moon.

3. Draw lines with the ruler to create square shapes in the first section, then add diagonal lines going across the square.

4. Between the second set of lines draw curved lines and add a dot pattern.

5. In the last section of the moon shape draw a flower adding smaller petals inside the larger petals.

6. Under the flower add a leaf shape and add a line down the middle.

7. Add diagonal lines to the sides of the leaf.

8. In the space that is left draw another flower the same steps repeated for the above flower.

9. Add lines in the blank spaces following the lines of the leaves and flowers.

10. Using a coloured pencil of your choice, colour a section then leave a section blank and repeat.
Ramadan Activity
Arabic lantern

Materials
• Crayons/oil pastels
• Ruler
• Watercolour paints.

Method
1. Using a colour crayon or oil pastel draw a rectangle in the middle of the page with a ruler.

2. Draw two smaller rectangles each side of the first rectangle.

3. Add a horizontal line above the rectangles and a join with curved lines.

4. Also add a horizontal line to the bottom of the rectangles and add diagonal lines to join.

5. Draw a small horizontal line at the top of the page to show the top of the lamp.

6. On each side of the line draw two short vertical lines, then add two diagonal lines to the main part of the lantern.

7. Then add two curved lines to the sides.

8. At the bottom of your lantern add two lines to create a triangle shape.

9. Add diamond shapes in the rectangles by marking the middle of the rectangle sides.To create the night sky effect use pink water coloured paints, then add blue to the black spaces.
Be the first to get all the latest Abu Dhabi news, reviews and deals into your inbox by signing up to our free
newsletter
,
click here to sign up
.