For Family Fizz, moving to the UAE sort of feels like the next logical step in their journey. Having started off life as marathon runners-turned-fitness-vegan-vloggers, Darren and Georgie developed a fierce, loyal fan-base on their YouTube channel. When Georgie fell pregnant with their first of three daughters, Mia, more than a decade ago, it represented a seismic shift in how the now full-time professional content creators wanted to portray themselves, their family and their videos going forward. Now, with more than two million subscribers on YouTube and hundreds of thousands more across Facebook and Instagram, Family Fizz is one of the biggest families on the internet. And now they've settled in Dubai.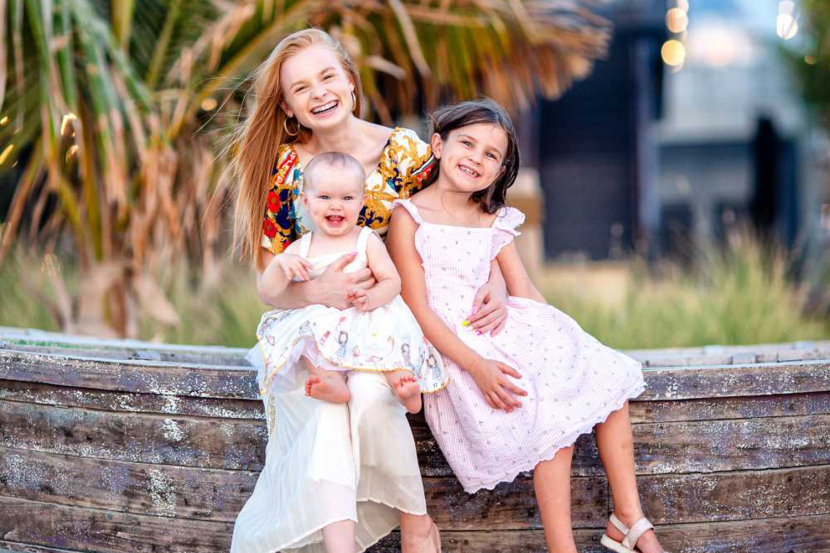 "We like the idea of Dubai being a base for us," says dad Darren. "We always have the itch that we want to travel, and Dubai is a good place for us to get to Europe and Asia pretty easily."

It's about more than just convenience, as mum Georgie explains, with family life revolving around the kids' routines, safety, friendly neighbours and loads of opportunities for content creation.

"Every day you wake up and the sun is shining, which makes you feel good, and if you're from the UK and used to cloudy weather, you're going to be super-happy about it," she begins. "I've found that we've been socialising way more as a family.

Dubai is really family-friendly and I didn't initially think that about this place when we first visited last year. You'll see a lot of families out and about, and it feels like kids and families have really been considered when various areas have been built."

"We already anticipate that we'll be here for at least a few years. It's nice and safe for the kids, and it's so multicultural. Sienna [eight years old] is interacting with kids from all over the world at school every day, and she's able to learn so much more because of that when they're sharing ideas with one another, and it really opens up every individual's mind – even for us adults."

So how does that extend to the family, and how they plan to use Dubai as part of their future plans for content? Bearing in mind that this is a family whose one-year-old girl, Karma, already commands an Instagram following of more than a quarter of a million, and the kids' own YouTube account has more than 300,000 subscribers.

"Well, we've eased off a little bit since moving to Dubai," Darren explains. "Making YouTube videos was our number one priority while we were able to do so, but since we had Karma last year that changed. The thing is Mia and Sienna don't need literally round-the-clock care, so we were all able to have fun and make daily videos, but after that it changed. So, now we're a lot more strategic. In terms of adapting, while we're not able to be as frequent with content, we're not, and when we are we will."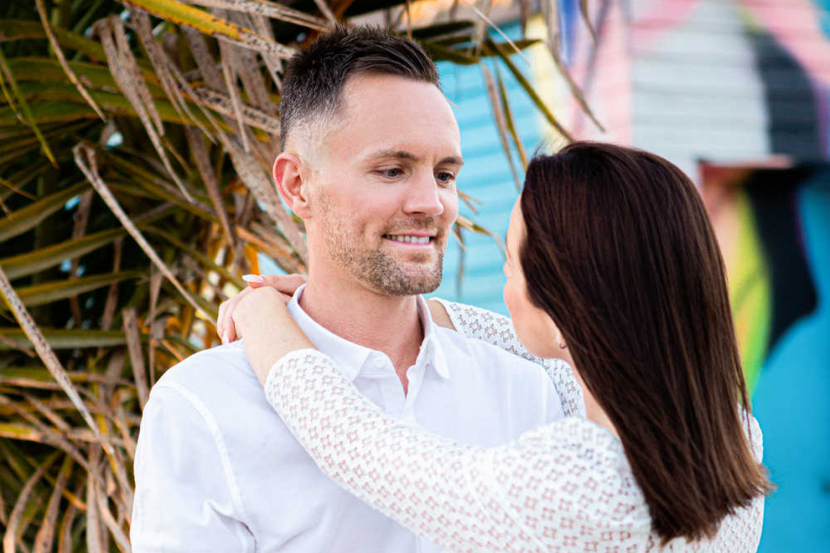 Georgie adds a stark reminder of how intense it can be to live your day-to-day life on the internet.

"Since we've been in Dubai, our channel has been going up even though we've been publishing less video. We had a bit of a dip, which might have been when we dipped in energy a bit, and I felt like I was going to have a nervous breakdown when we were travelling, had a newborn baby and we were making videos every day."

With the content on the Family Fizz YouTube channel ranging from daily vlogging, to challenges, prank videos and more, how did the family deal with the audience pressure of creating an episode every single day?

"I got to the point when I woke up in the morning, and even if we couldn't be bothered, I was more afraid of not making a video and breaking that streak," Georgie explains. "The first time we broke the streak was after Karma was born – my priorities had suddenly changed, so we had to slow it down a bit. Even though we still produce three videos a week, it still feels like we're not creating enough!"

"The reason why we think we were probably able to handle that quantity of video is because we were marathon runners before, and we had that discipline of having to train hard and do it every day," Darren says. "We started off doing videos about that, talking about our nutrition, and our training, that sort of thing. Then it moved into the family content when there was demand for it."

Eight-year-old Sienna has grown up being used to being on camera, and used to imitate her parents before they decided to include her and 14-year-old Mia in family videos.

"Sienna used to walk around with a toy camera pretending to vlog when she was really little," Darren reveals. "She was copying us, and it got to the point when we decided to make videos together."

The outside world loves looking in on the UAE and finding out what they can by proxy – and Dubai in particular is subject to millions upon millions of search queries every year. Darren reveals that since relocation their US-based audience has increased dramatically.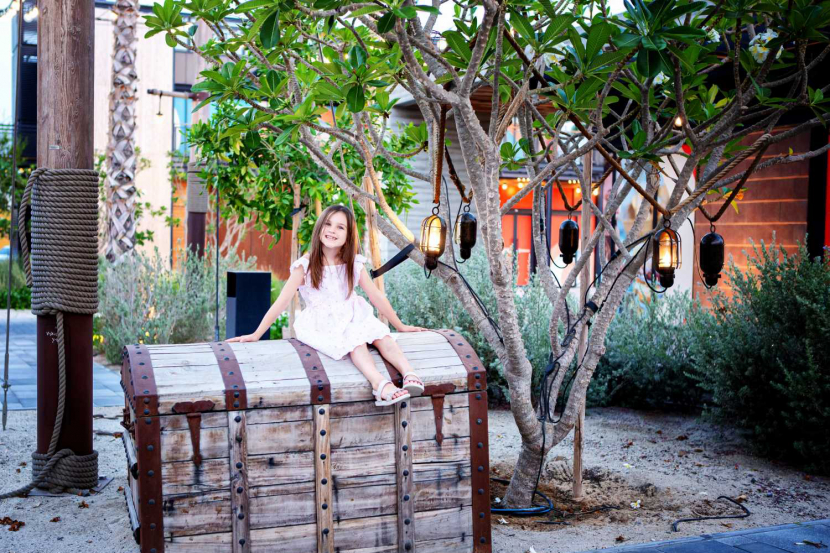 "I'd only be able to guess that YouTube puts content made in Dubai as suggested for people in the US, but I'm not complaining."

So what comes next, now that they've made the leap of moving to the UAE?

"Getting the balance right, and being happy," Georgie says.

"It literally feels like life is so amazing," Darren adds, "And we don't want to sound cliché and don't like saying it in case it sounds like we're showing off, but we feel blessed."
Catch Family Fizz's antics, pranks, vlogs and family life in Dubai at youtube.com/familyfizz.

Watch!
Time Out collaborated with Family Fizz to bring you the best family-friendly things to do in Dubai this year. Head to youtube.com/timeoutgcc to check out the full video now!
Be the first to get all the latest Abu Dhabi news, reviews and deals into your inbox by signing up to our free
newsletter
,
click here to sign up
.