Our teenage years may be full of moments we'd rather forget, but these are the classic teenage movies we'll always remember.

It's possible that no other genre of film hits home for people the way teen movies do. There's a sense of nostalgia for these movies, even if they don't mirror our particular adolescent experience. They're reminders of what it was like to be young, and of the growing pains and first loves and friendships that defined us then and helped shape who we are now.

Whether you suffered or sailed through your teenage years, there's probably a film on this list that you'll relate to.

Attack the Block (2011)

Director: Joe Cornish
Cast: Jodie Whittaker, John Boyega, Leeon Jones
When a meteorite lands near a housing estate – the 'Block' – in South London, a gang of hardened teenagers in the midst of mugging a neighbour track down the fallen rock and find an alien, which they proceed to kill. As more aliens fall from the sky, the adrenaline-fueled gang, led by Moses (Boyega), declares that they're going to defend their 'hood', armed with everything from Nerf guns to fireworks. From the producers of Shaun of the Dead and Hot Fuzz, Attack the Block uses the same successful mix of satire and horror, this time through the filter of fearless teens. But fearless or not, they're still just kids, and after coming across another alien, one of the boys sums up what the rest of London's teenagers are doing that night: 'Right now, I feel like going home, locking the door, and playing FIFA.'
Clueless (1995)
Director: Amy Heckerling
Cast: Alicia Silverstone, Brittany Murphy, Paul Rudd
Clueless is still the classic we all think of when someone says 'teen movie.' Our pretty, popular protagonist's seemingly vapid exterior belies her wit and charm, which she uses, admittedly, to get what she wants. But the joy of this film – aside from the outfits, the one-liners, the soundtrack, the supporting cast… we could go on – is watching Cher stumble through her naiveté and self-centeredness to emerge a more mature, assured version of herself. Heckerling's script is both sharp and sweet, and the entire cast shines – even bit players like Cher's father, played by a perpetually cranky Dan Hedaya – achieving an easy humour that makes this film one of the most watchable (and dare we say timeless, even drenched in '90s pop culture) on our list.
Dazed and Confused (1993)
Director: Richard Linklater
Cast: Jason London, Wiley Wiggins, Matthew McConaughey
Two decades on, director Richard Linklater has become the most impressive American filmmaker working today, singularly devoted to long-form storytelling (Boyhood, the 'Before' movies) and dazzling Hollywood comedies alike, such as The School of Rock. And still, some would say this one remains his best: a pitch-perfect evocation of a Texas high-school graduation day during the Bicentennial summer. Several crossroads are met and pondered: To play or not to play football? Does one go joyriding or no? Kind of a no-brainer.
Dirty Dancing (1987)
Director: Emile Ardolino
Cast: Patrick Swayze, Jennifer Grey, Jerry Orbach
You're on the cusp of adulthood. You lie to your family, you learn how to dance, you carry a watermelon. And at some point, you realise that your parents aren't always right. It's a startling blow, though less so when you have the sweaty, muscly arms of Patrick Swayze to fall into. Dirty Dancing is a swoon-worthy coming-of-age tale (granted, more so for the ladies), rewarding the growing pains of doing the right thing with dance moves and a first love so drenched in summertime nostalgia that we might roll our eyes – if we weren't already crying.
Donnie Darko (2001)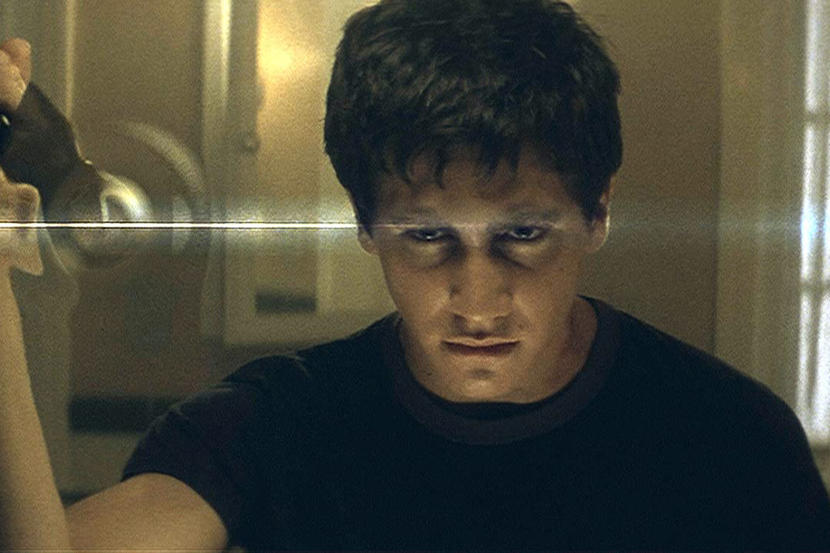 Director: Richard Kelly
Cast: Jake Gyllenhaal, Jena Malone, Patrick Swayze
Brooding, pensive and, well, dark, Donnie Darko delves into the most emo side of being a suburban teenager (the perpetually morose Gyllenhaal). But the movie doesn't just fixate on the existential questions of a gloomy high-school student – it's also a film about parallel universes, bullying and mental illness, with an absolutely killer '80s soundtrack.
Ferris Beuller's Day Off (1986)
Director: John Hughes
Cast: Matthew Broderick, Alan Ruck, Mia Sara
We imagine 40-something Ferris (Broderick) himself today, overvaluing his worth, his glory days in the past. In every teen flick there are those kids hitting life peaks at 18. They're typically the villains, jocks, cheerleaders and leg-sweepers, but Bueller is the rare self-aware popular-kid hero who realises senior year is as easy as it gets, even for the brainy good guys. And Hughes depicts adolescence as a theme park as much as a source of anxiety. Though only a Chicagoan would spot it, the series of activities that Ferris, Sloane (Sara) and Cameron (Ruck) accomplish in one afternoon is temporally and spatially impossible. His day off is pure fantasy. The point is to try. You will remember playing hooky more than those economics lectures. Economics is for realtors.
Grease (1978)
Director: Randal Kleiser
Cast: Olivia Newton-John, John Travolta, Stockard Channing
Danny (Travolta) and Sandy (Newton-John) meet the summer before senior year and it's love at first frolic. But when the two are unexpectedly reunited at high school – straight-edge Sandra trying to keep up with the Pink Ladies and greaser Danny trying to keep up his image with the T-Birds – things get a little awkward. Not to mention that Frenchy (Didi Conn) is a beauty-school dropout, Rizzo (a pitch-perfect Channing) might be pregnant and Kenickie's (Jeff Conaway) ride, Greased Lightning, needs gearing up for the big drag race with rival gang the Scorpions. Can the gang sort things out before graduation? We'll give you one guess.
She's The Man (2006)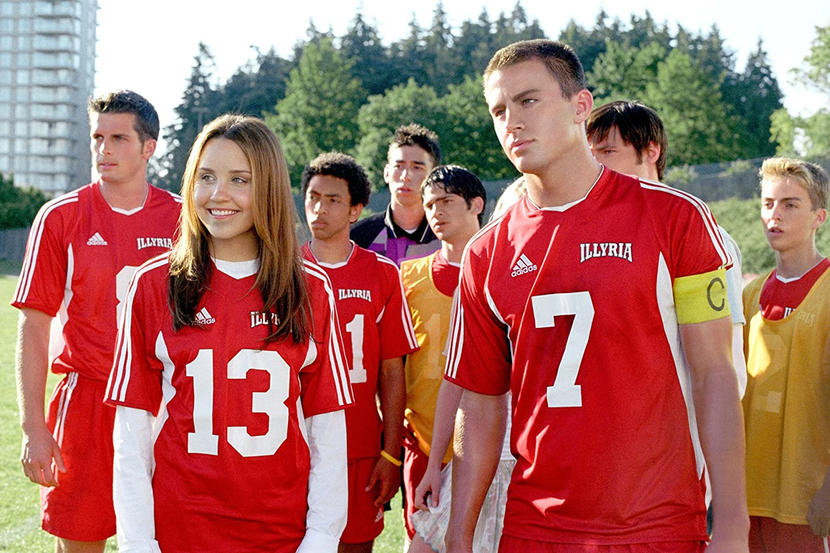 Director: Andy Fickman
Cast: Amanda Bynes, Channing Tatum, Vinnie Jones
When her high school soccer team is cut, Viola Hastings (Bynes) is distraught. And when her request to play on the boys' team is denied, she's fuming. But with the crafty use of some tape and a pair of sideburns, Viola makes the boys' team at an opposing school. Putting a tall, handsome wrench in the works is Duke (Tatum), Viola's team captain, with whom she's totally obsessed. Splitting her time between the soccer field and wooing Duke off the grass turns out to be a tricky task and it's not long until her cover is blown.
Superbad (2007)
Director: Greg Mottola
Cast: Michael Cera, Jonah Hill, Christopher Mintz-Plasse
At its heart, Superbad is the story of two best friends bound for different colleges. One final bromantic hurrah and a run-in with chummy cops drag the characters through an over-the-top night out, but the biggest laughs come from the bawdy banter that fills the high school hallways. Above all else, the movie absolutely nails just how awkward (specifically male) teenagers can be.
The Kissing Booth (2018)
Director: Vince Marcello
Cast: Joey King, Jacob Elordi, Joel Courtney, Molly Ringwald
Starring the '80s queen of teen Molly Ringwald, this Netflix Original movie follows all the gloriously sweet teen tropes. Best friends Elle and Lee have one rule: no getting involved with each other's relatives. This gets a little complicated, however, after Elle becomes involved with Noah, Lee's bad-boy older brother. Sure, it's all fairly fluffy, but we're really not complaining.
The Notebook (2004)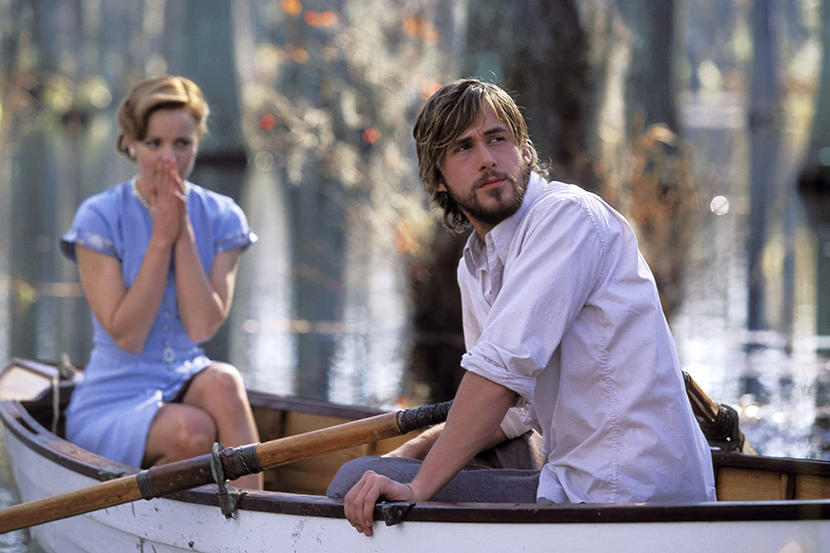 Director: Nick Cassavetes
Cast: Ryan Gosling, Rachel McAdams
The, er, literary oeuvre of Nicholas Sparks has been churned into an awful lot of insipid Hollywood schlock – nobody past puberty got misty-eyed over Miley Cyrus in The Last Song, and surely no one of any age remembers Kevin Costner in Message in a Bottle. On the face of it, it's hard to say why the aggressively sentimental The Notebook is any different. But there's something so earnest about the way this star-crossed teen romance – he's a common country boy, she's a beautiful heiress, you do the math – hits its clichéd marks that the film itself takes on the unassailable, idealistic purity of first love. Magic casting, too: here's where the world's love affair with Ryan Gosling started, before he got way too cool for this sort of thing.
The Princess Bride (1987)
Director: Rob Reiner
Cast: Cary Elwes, Robin Wright, André the Giant
To think of this enchanting comic fantasy as a teen movie requires considering its charming framing device, in which a kindly grandfather (Peter Falk) reads to his sick preteen grandson (a pre-Wonder Years' Fred Savage). Looking at it this way, the inventive, endlessly quotable adventure tale of Westley (Elwes) reuniting with his childhood love Buttercup (Wright), packed with great gags and terrific cameos from the likes of Billy Crystal, Carol Kane and Peter Cook, becomes an instructive, if aspirational, text about the endurance of true love and the power of storytelling.
To All the Boys I've Loved Before (2018)
Director: Susan Johnson
Cast: Lana Condor, Noah Centineo
To deal with her intense crushes, Lara Jean (Condor) writes secret love letters to the boys she's after, which no one is ever meant to see. Of course, these letters end up being sent out and Lara Jean must deal with her feelings, and the implications of the letters, head on. This Netflix original movie, based on the book of the same name by Jenny Han, has been praised by all corners of the internet, especially for the performances of Lana Condor and Noah Centineo, who plays love interest Peter Kavinsky. Romcom is officially back and once you've finished the movie, you can move on to its 2020 sequel: To All the Boys: P.S. I Still Love You.
Be the first to get all the latest Abu Dhabi news, reviews and deals into your inbox by signing up to our free
newsletter
,
click here to sign up
.